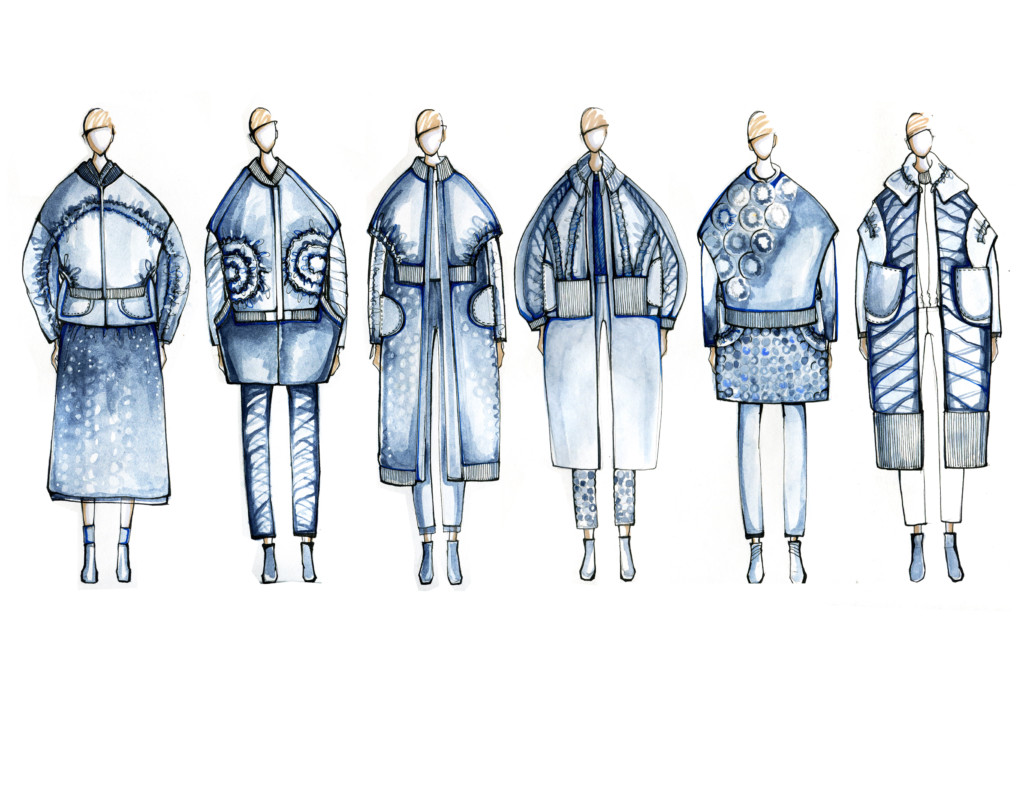 MFA Fashion Design Xiaowei Liu has been passionate about design her whole life. Born and raised in Wuhan, China, Xiaowei graduated from the Hubei Institute of Fine Arts and worked as a Fashion Design Assistant and a Drawing Assistant before coming to The Academy of Art University.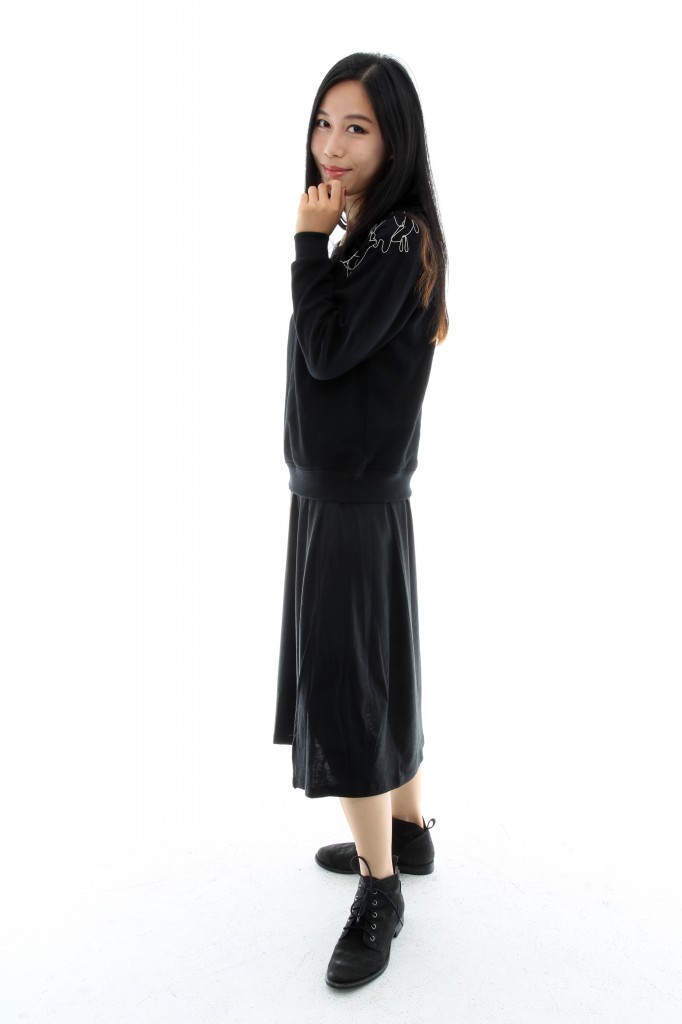 Xiaowei has always had a gift for color and cloth structure; which can clearly be seen in her collection for Mercedes-Benz Fashion Week. Using a combination of denim, cotton and leather, Xiaowei's inspiration behind her collection is Boro, which is a kind of indigo patchwork seen in Japanese culture. Her collection is comprised entirely of indigo fabrics that she dyed herself. The basic silhouette is a bomber jacket paired with Xiaowei's blue color scheme. The collection creates a pure and fun spirit. Her designs take denim from basic to high fashion.
Read more about this talented designer and what she had to say to Fashion School Daily.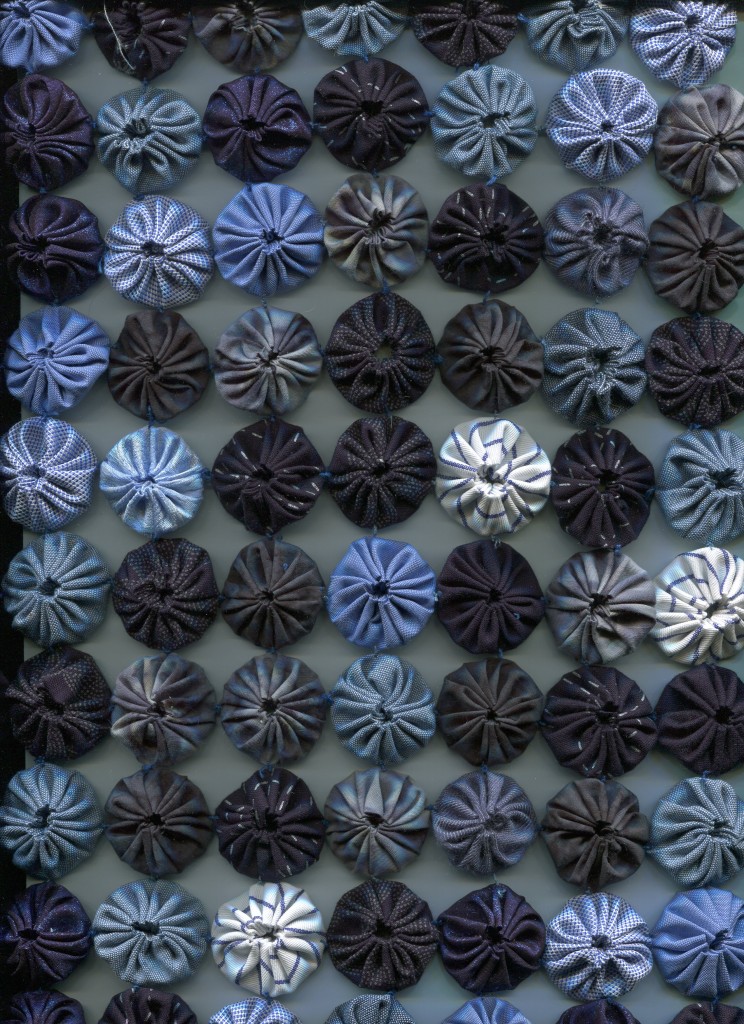 Fashion School Daily: What is the best advice you have ever received?
Xiaowei Liu: Do your best and never give up.
FSD: What is your favorite memory of being in the School of Fashion?
XL: Students working together in the lab, sharing in the work and the experience.
FSD: What advice would you give students who want to do collection?
XL: Choose something you really like to do and you will fall in love with your designs.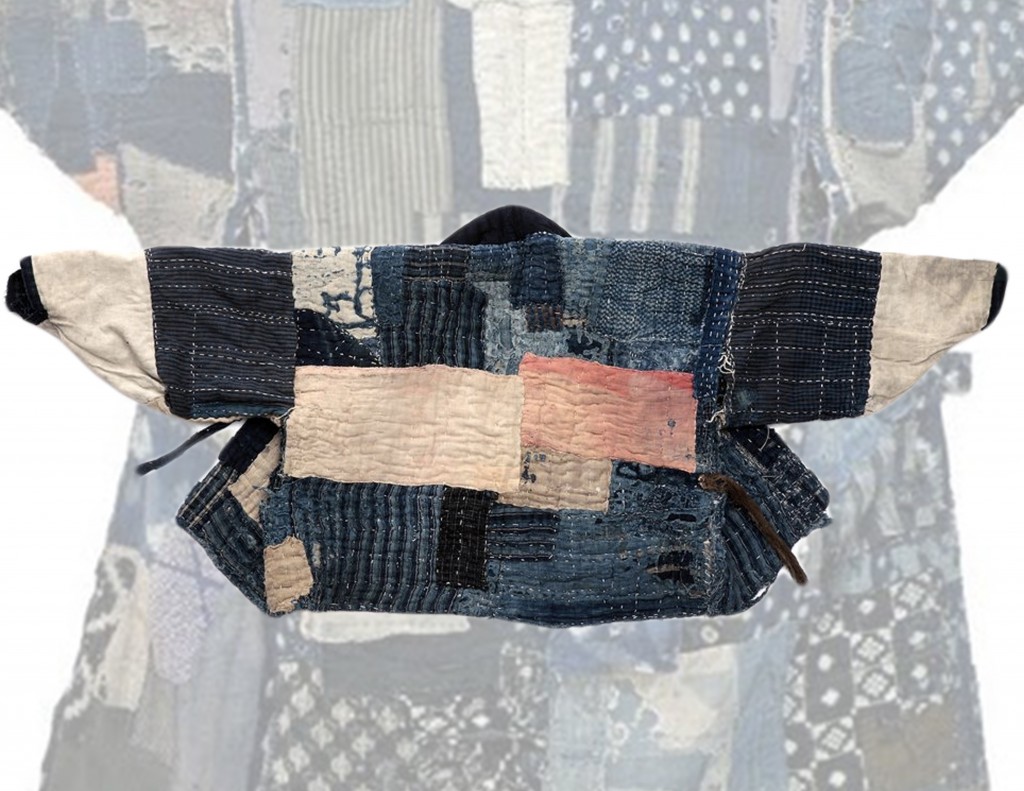 FSD: Ignoring the cost, what item of clothing / bag / designer would you buy right now?
FSD: Which items in your closet do you most use?
XL: A black leather jacket and motorcycle vest.
FSD: What is your style motto?
XL: Dress in a different style every day.
FSD: Which talent would you most like to have?
XL: I think I would choose time management so that I can have a clear plan or schedule for my work.
FSD: Who are your favorite fashion icons and why?
XL: I would pick Simon Porte Jacquemus, because he is simple and chic.
By Tess Collins