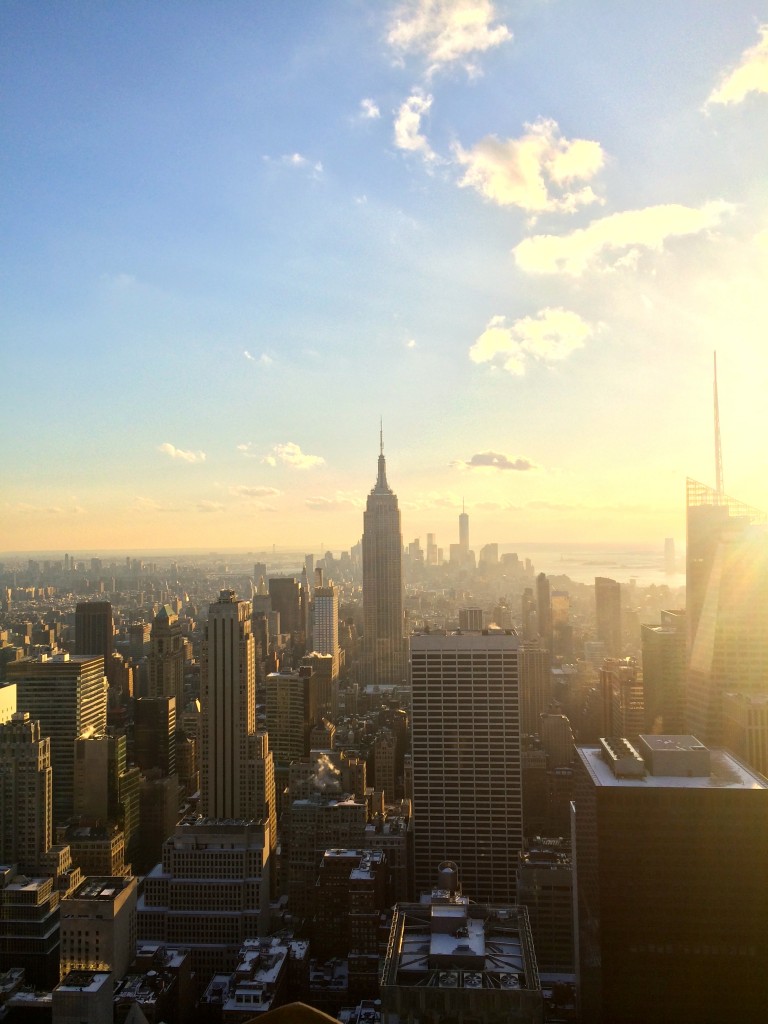 I had never been to New York City. I always said "Oh, I'm going to go someday soon, I'm sure." But I never thought "soon" would be three weeks after finding out I had won the YMA FSF Scholarship! There is nothing better than ending the year winning a scholarship and beginning 2015 with a trip to NYC. Happy New Year, indeed!
Here is a little bit of my NYC adventure…I hope it inspires those of you who haven't yet ventured to the Big Apple to check it out. I bet you'll fall in love just like I did!
Tuesday, January 6th:
After a five and a half hour flight, I landed at JFK airport at around 4:30 PM. I gathered up my luggage thinking I'd mentally prepared myself for the 23-degree weather I was about to face. Well, I stepped out of the terminal doors and went right back in. Nothing— I repeat, nothing— prepares a West Coast dweller for the cold! It is winter in NYC after all…so I channeled my excitement to experience a "real" winter— layers, scarves, gloves, and all— and walked out to face the cold and explore a new city.
Upon checking in at the Doubletree Inn in Manhattan (it's located across the street from the Waldorf Astoria, where the YMA FSF award dinner was held), I put on what felt like 65 layers of clothing and 12 accessories in preparation for heading back outside. Ok… I put on five layers, gloves, scarf and a beanie. Sufficiently bundled, I headed out to my first destination: Rockefeller Center.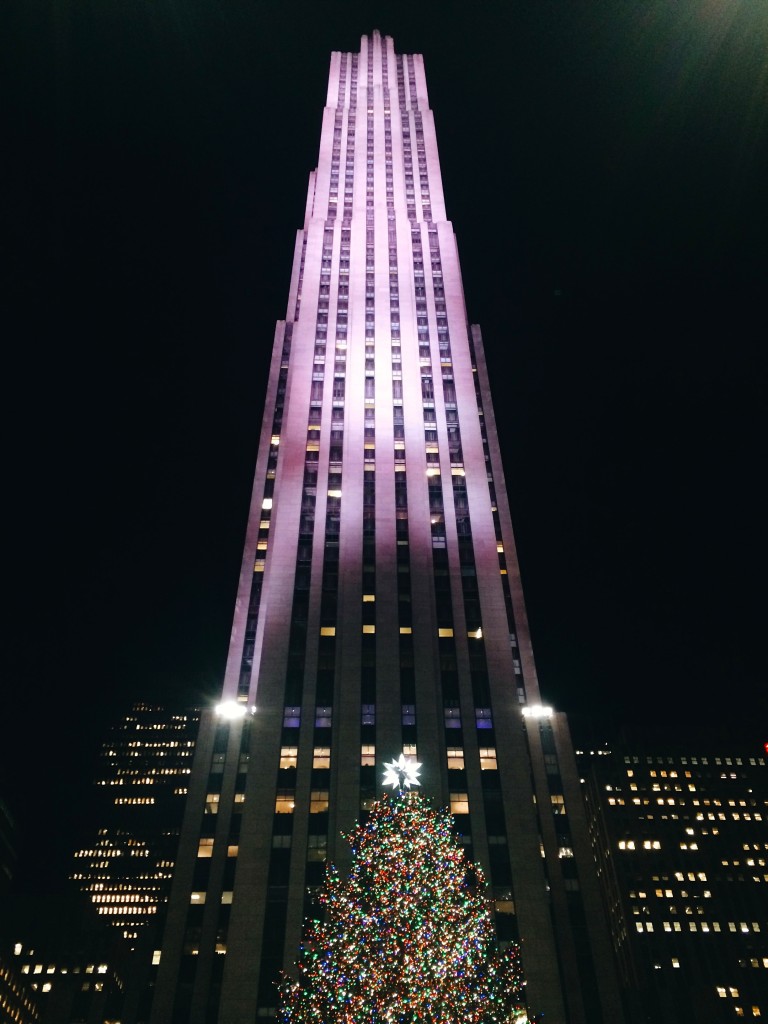 It was a no-brainer to pick my first stop in the big city. I knew they were taking the tree down soon and the holidays are my favorite time of the year, so Rockefeller Center was a must-see. The majestic tree didn't disappoint!
After I finished at Rockefeller Center, I explored a few blocks in midtown Manhattan. I turned a corner and suddenly was struck by all the tall buildings. Right then and there, I fell in love with New York. It is magical.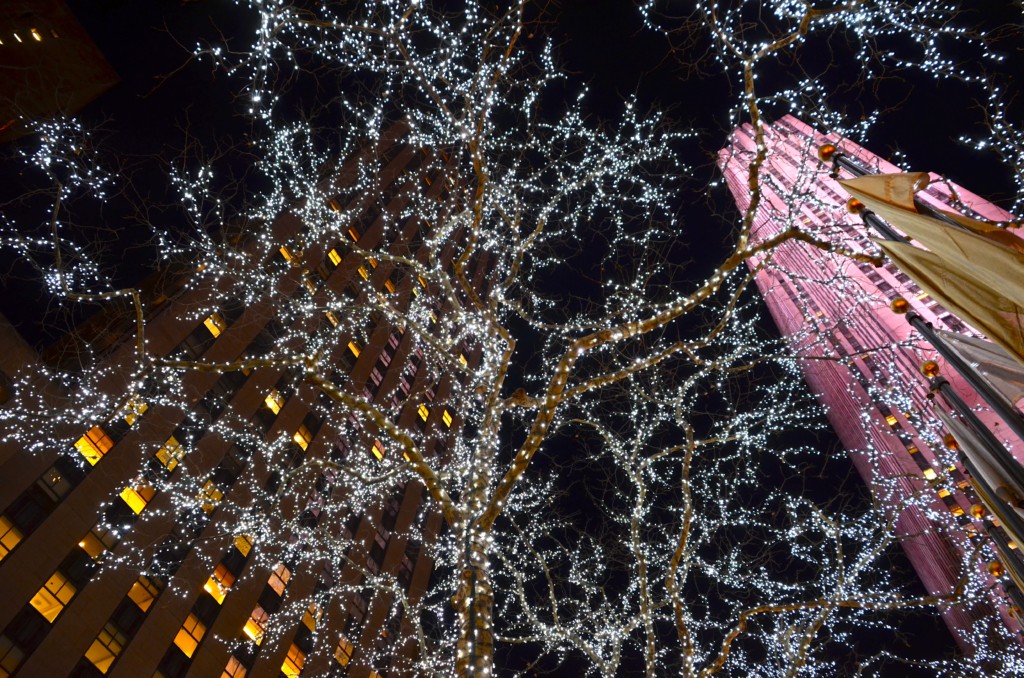 I headed down to Union Square to meet with Senior Director of Fashion Merchandising Keanan Duffty and my fellow classmates and YMA FSF scholarship winners Michelle Hendrawan, Martin Evensen, and Busara Boussard for dinner. Keanan not only took us out for dinner our first night there, but also showed us around the Union Square area and gave us suggestions on what to visit and see while in NYC! He showed us a wonderful bookstore (Strands– you must go!) and helped me find a Walgreens so I could buy a toothbrush, as I'd left mine at home, of course. Thanks Keanan! We all took the subway back and went back to our hotels… we had a big day ahead of us in the morning!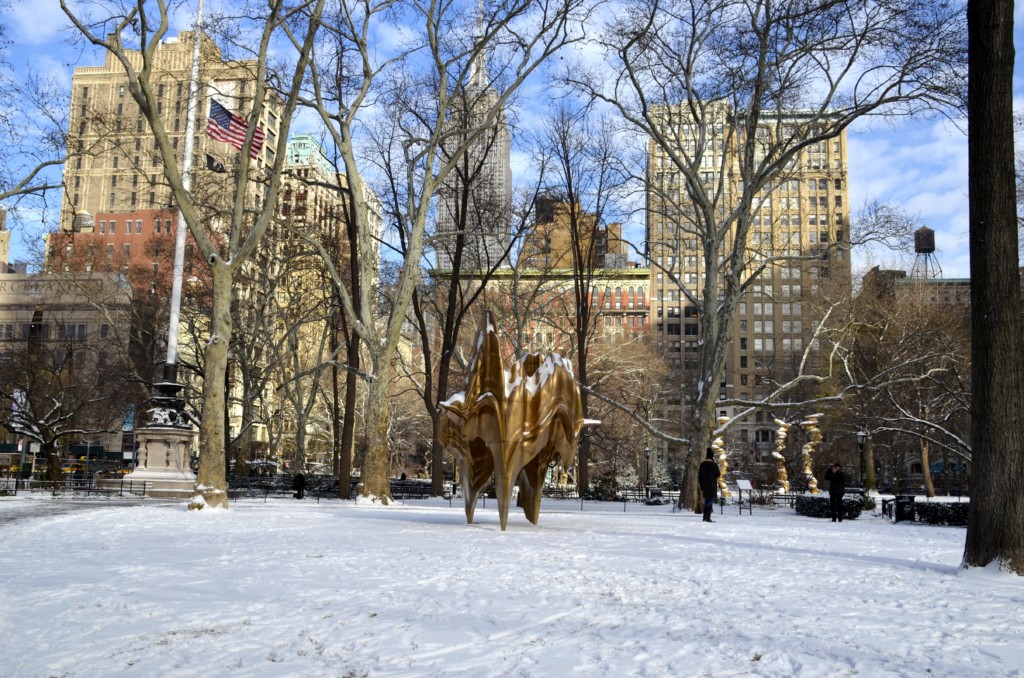 By Celina Enriquez, BFA Fashion Merchandising