Piecing together a Rubik's cube is close to impossible, but Stella Xingyu Hu, MFA Fashion Design, found the inspiration for her knitted garments from the elusive three-dimensional puzzle.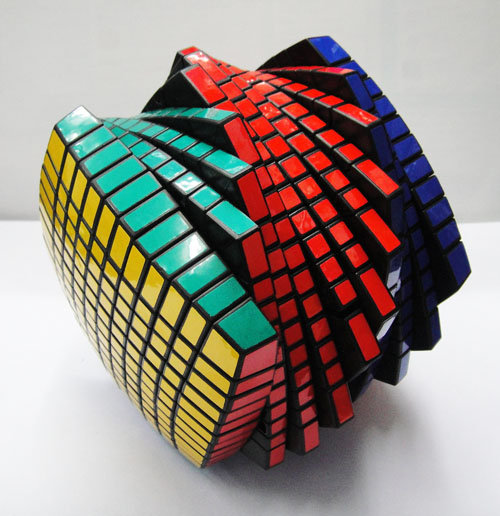 For Fall 2015, Hu collaborated with Xiaowei Liu, MFA Fashion Design, on the menswear portion of a menswear and womenswear collection. Hu designed the knitwear included in the collection. Her inspiration can be seen clearly in the knits—corner-like design details, faux leather tape and a rainbow palette are all evocative of a Rubik's cube.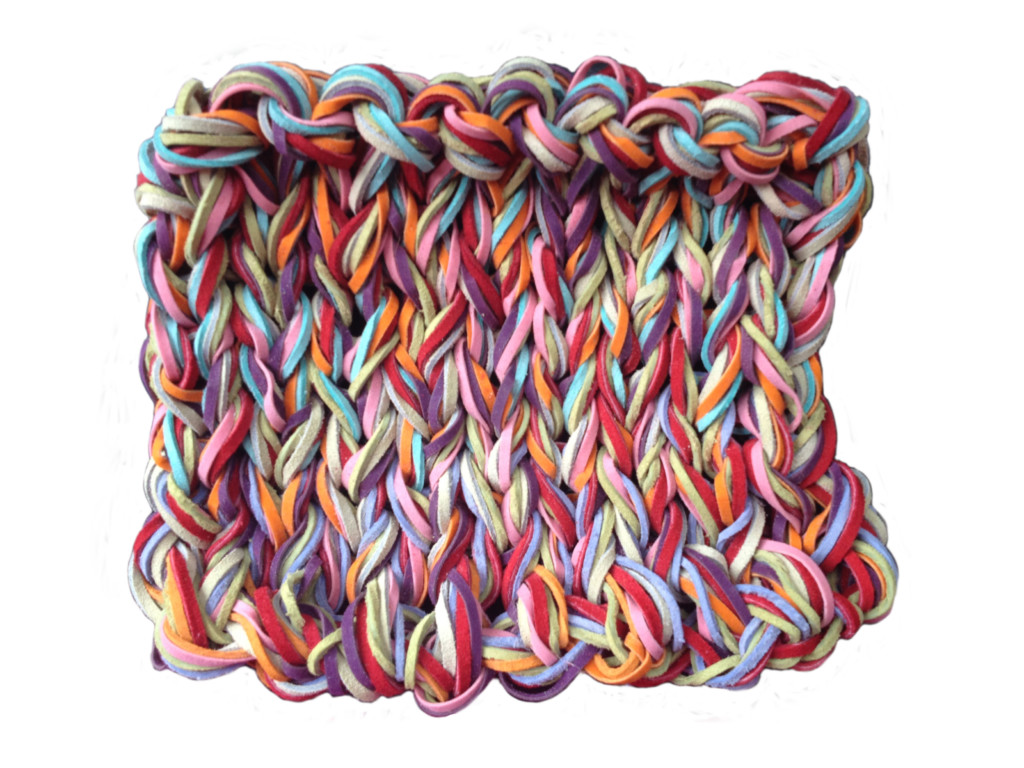 Hu was born in Nei Monggol, China and grew up in Delian, Liaoning Province of China. Fascinated by the beauty of art since childhood, Hu received a BFA in Fashion Design from the Hainan Normal University in China and is now pursuing an MFA in Fashion Design from Academy of Art University. Hu's knitwear was shown in the Academy of Art University Graduation Fashion Show in May 2014.
Hu is prepping for New York Fashion Week, but still had time to sit down with Fashion School Daily and give some insight into her collection.
Fashion School Daily: What is your favorite memory of being in the School of Fashion?
Stella Xingyu Hu: Every day! I worked so hard to complete all of my work.
FSD: What advice would you give students who want to do a collection?
SXH: You should think about it very carefully. Think about the details, fabric, colors and design before beginning the garments. It will save you time and make you more confident than the rest! 
FSD: Ignoring the cost, what item of clothing / bag / designer would you buy right now?
SXH: Rick Owens and Dior.
FSD: Which items in your closet do you most use?
SXH: Black jacket.
FSD: What is your style motto?
SXH: "I am never satisfied with myself and that is what keeps me going – I have no post-satisfaction."- Karl Lagerfeld
FSD: Who are your favorite fashion icons and why?
SXH: Coco Chanel, not only do I agree with her idea of fashion, but I'm also so impressed with her life!
Follow Stella Xingyu Hu's journey to New York Fashion Week and be sure to check out the finished collection!