From Opening Ceremony to Oscar de la Renta, spring is about new beginnings. It's the first time in a long time, for many, when we step out of our caves, shed our furs (and leathers), put on our Ray- Bans and relish in the euphoria of fresh cut grass and the sweet taste of lemonade. Spring is a celebration of the old adage "out with the old and in with the new," and there is no better homage to the season than a novel wardrobe to match: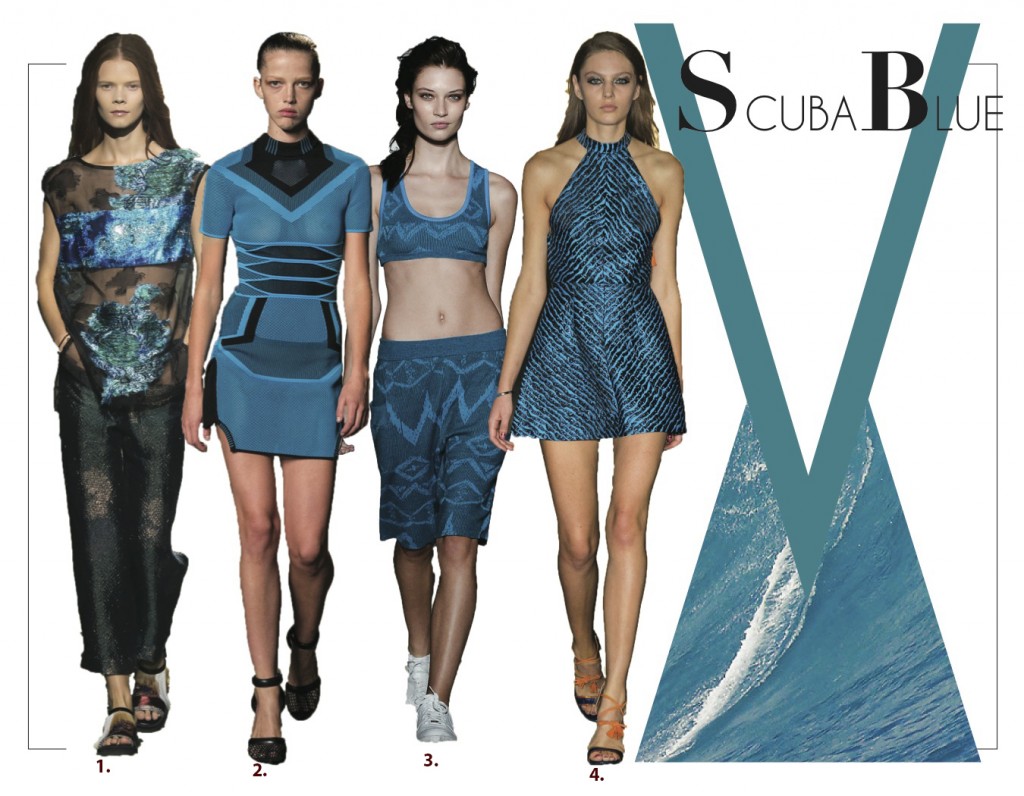 1. Dries Van Noten; 2. Alexander Wang;  3. Reed Krakoff; 4. House of Holland
Twentieth century philosopher, Alan Watts once said, "You and I are all as much continuous with the physical universe as a wave is continuous with the ocean." Whether your view is of the Pacific, the Atlantic or the glistening waters of the Mediterranean- the appeal of aqua pura is undeniable. As if you need an excuse to jump into an Alexander Wang scuba dress like your swan diving into the sea.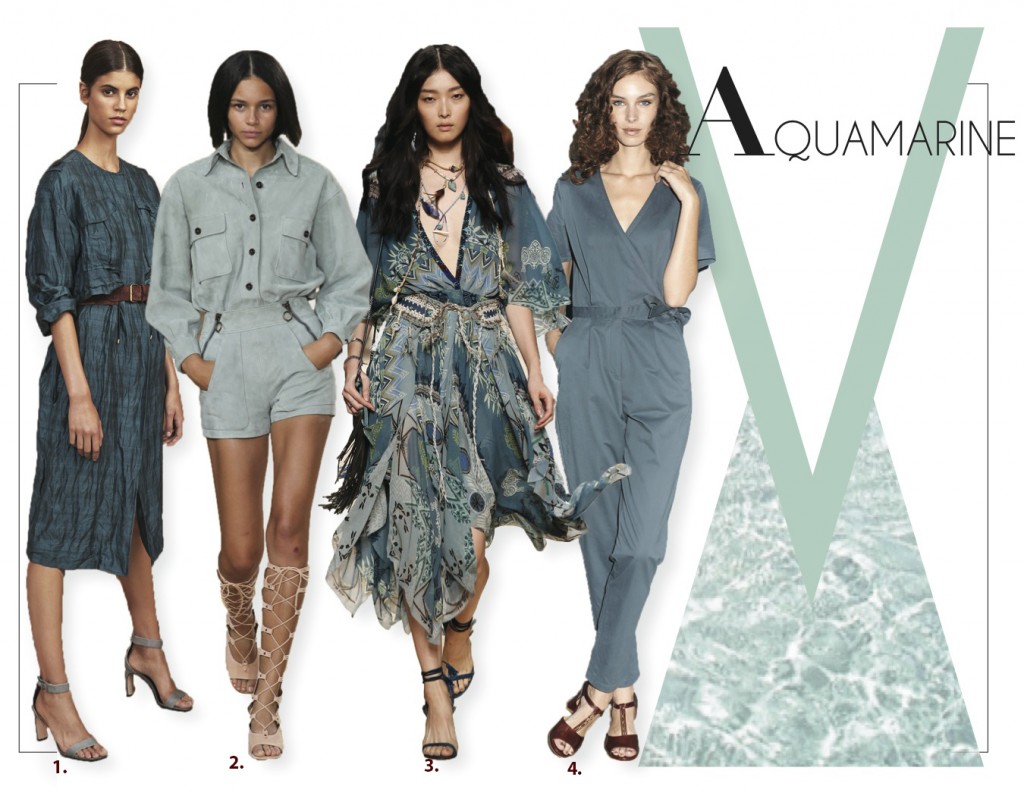 1. Opening Ceremony,; 2. Valentino; 3. Etro; 4. Chloe
Don't be blue, the look this season is aquamarine and thanks to the runway, there are oh so many ways to wear it. Be belted in Brooklyn, leggy in L.A., hippie in S.F. and covered in Cape Cod.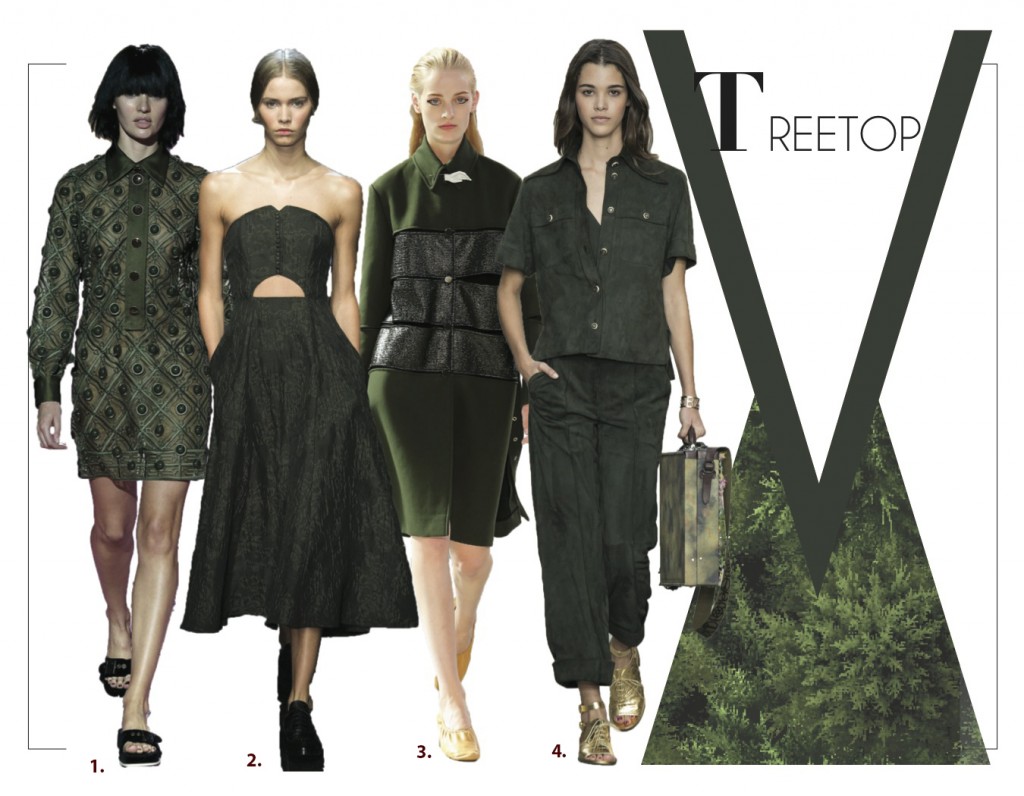 1. Marc Jacobs; 2. Erdem; 3. Celine;; 4. Chanel
A little birdie once told me, "the view is always better from the top". Just ask Erdem Moralıoğlu, whose stately cocktail ensemble will have you feeling as tall as the wisest American Elm tree in Central Park.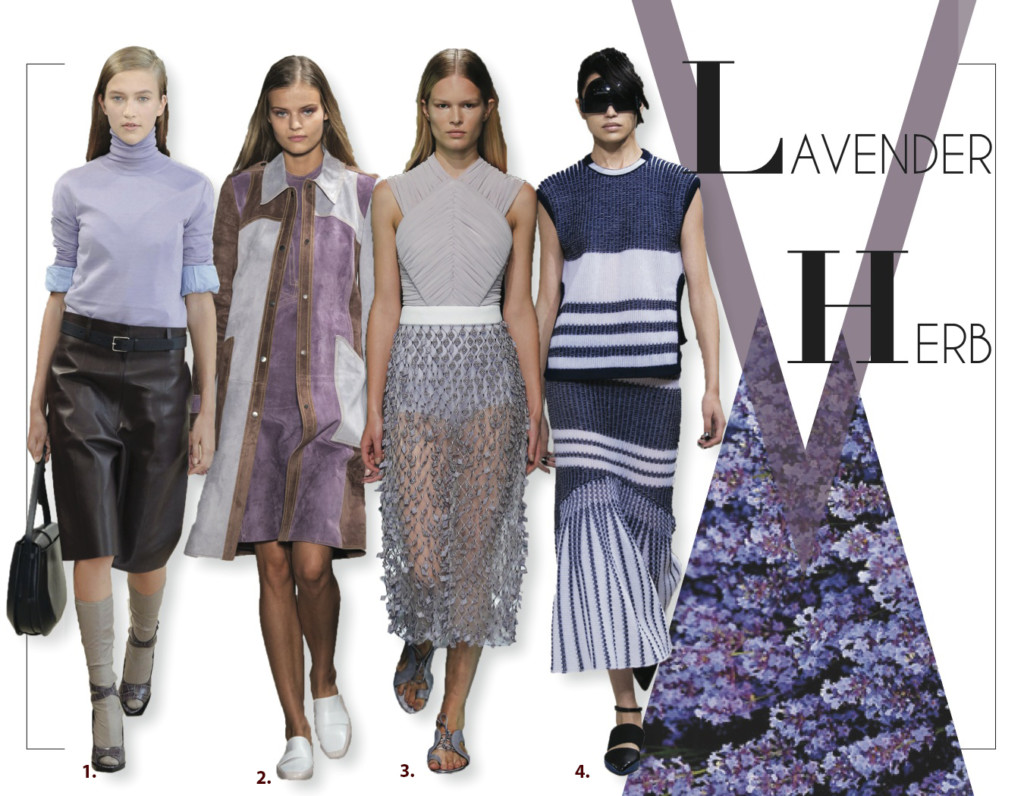 1. Jil Sander; 2. Derek Lam; 3. Balenciaga;  4. Kenzo
As delicate as a flower need not apply. Stop and smell the lavender, ladies! From leather skorts to suede swing coats, these purple hues will have you feeling everything short of royal.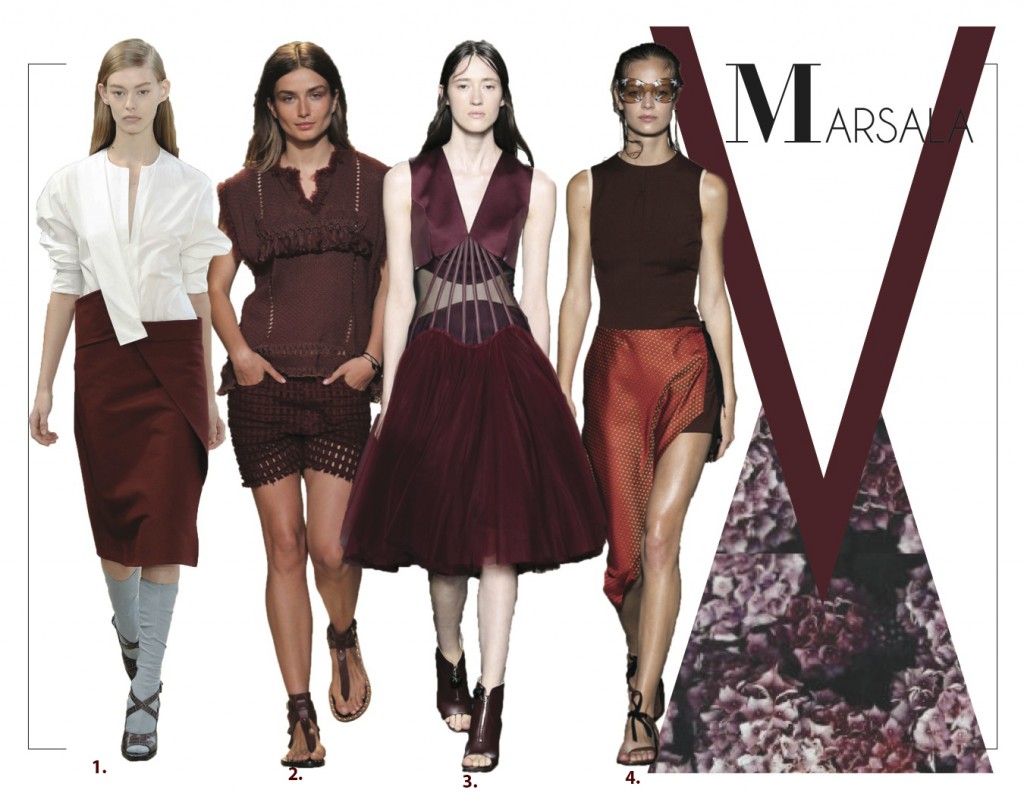 1. Jil Sander; 2. Isabel Marant;  3. Christopher Kane; 4. Maison Martin Margiela
What does a girl want? Marsala, as rich as her lipstick and as scrumptious as her poultry. She'll have her sirloin steak and eat it too, medium rare, please.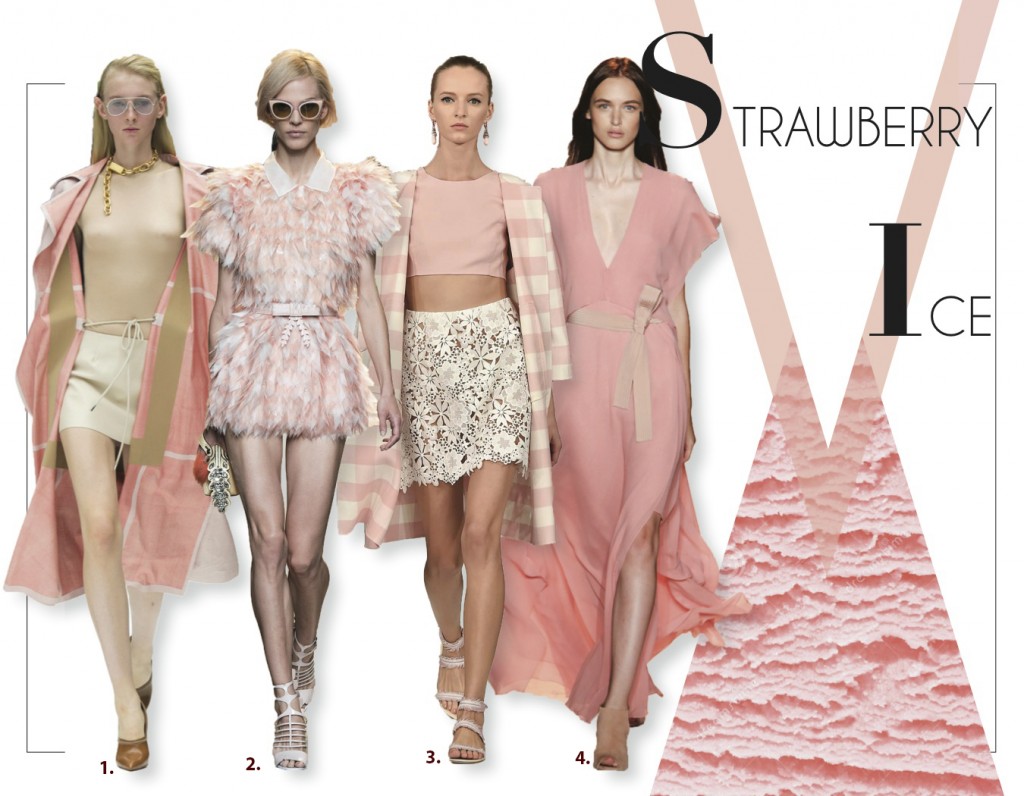 1. Acne Studios;  2. Fendi; 3. Oscar de la Renta; 4. BCBG Max Azria
In 1989, "Ice, ice baby," was the hook heard round the world, twenty six years later, things aren't looking so vanilla, sorry Mr. Ice.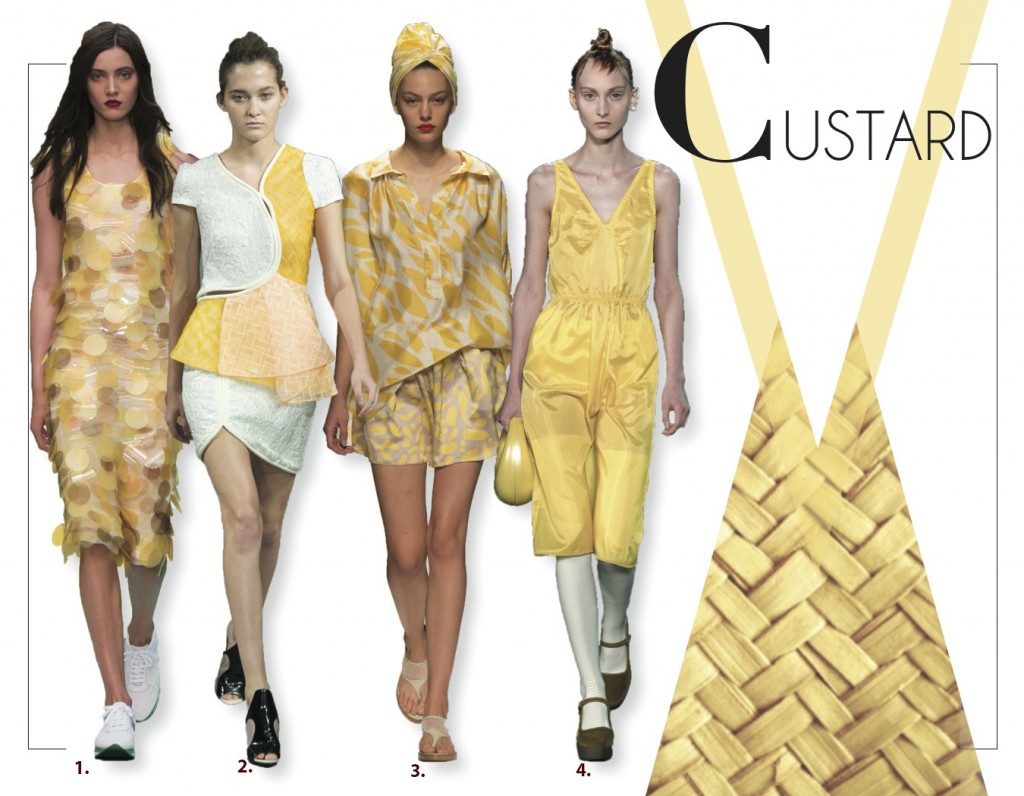 1. Burberry; 2. 31 Phillip Lim; 3. Missoni; 4. Marc by Marc Jacobs
173 calories per serving, the creamy treat will cost you. 173,000 servings of fabulous these looks you will earn you!
Written by Malcolm Thomas