Have you spent your life dreaming of starting up your own magazine? Maybe you want to create a magazine about your favorite activity ( Shopping? Following celebrities?) or maybe you want to get information out into the world about an issue you are passionate about as a contributing editor. Whatever your reason, this article will help. I recently had the opportunity to interview journalist and fashion stylist Ivanna Wood who is the fashion and managing editor for Fashion Xchange Magazine. Ivanna shares her experience in the creative journey that began when Fashion Xchange Magazine launched in January 2014 as well as tells FSD about their plans to grow as a international publication. Fashion Xchange Magazine is currently accepting interns and contributing editors, for more information regarding this please contact them directly.
Jeanie Walsh: How did Fashion Xchange Magazine get off the ground?  When did you start?
Ivanna Woods: It started as the idea of editor-in-chief Robert Silver in early December of 2013. Fashion Xchange Magazine derived from the frustration he felt through his experience as a fashion photographer. He felt that there was a lack of high fashion magazines based in the Bay Area that he could work with that were of quality.
JW: Who is the target audience for Fashion Xchange? 
IW: Our target audience is emerging and established professionals and fashion enthusiasts, from models to photographers to stylists. Our average readers are between the ages of 18-34 and are image conscious individuals who enjoy strong editorial content about the business of fashion.
JW: What's the mission of Fashion Xchange? Where do you see the magazine in five years?
IW: Fashion Xchange is a monthly fashion industry trade magazine. We deliver informative content and focus on presenting in-depth analysis of the ever-changing fashion industry. In five years we hope to have our publication available to readers in print and hardcopy on an international level.
JW: What were some of the hurdles you had to overcome when launching this new magazine?
IW: One of the greatest struggles was balancing earning a living income and releasing the next issue. Our editor had experience as a professional photographer, but had absolutely no experience running a magazine. I am an experienced writer, editor, and fashion stylist for my company The Savvy Wearapist, but I had no experience coming up with an entire magazine full of article ideas, handpicking writers and interns, designing an editorial calendar or motivating others to contribute work. We had to motivate others to contribute work, constantly seek new talent, attend events to build the brand, photograph and network at fashion shows, and promote ourselves on social media. With many obstacles in our way, we made a conscious decision not to focus on making money within the first year, but to make it a priority to do whatever it takes to gain exposure and increase visibility. We were creating the magazine all while continuously trying to build a brand name that gained industry recognition.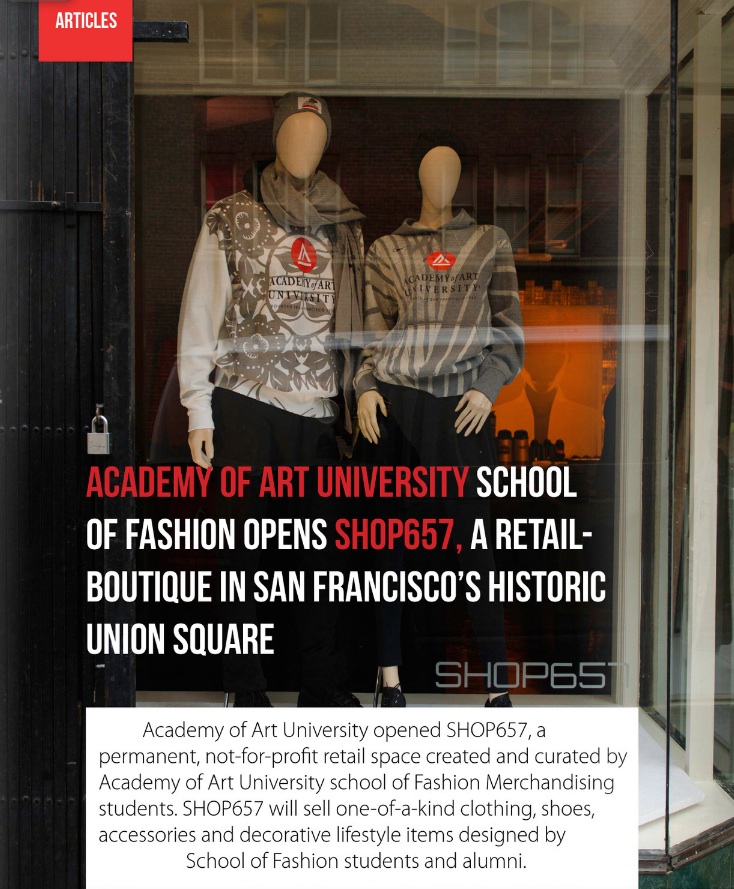 JW: What kinds of stories are included in the magazine?
IW: We cover interviews with emerging and established fashion talent and leading professionals, we attend and write about industry events, fashion news and style trends.
JW: Do you have any internship or writing opportunities for current students?
IW:  Yes, we are always accepting 3rd or 4th year students who are enthusiastic about the industry and have a passion for fashion. We are always looking to collaborate with students who are talented designers, photographers, hair and makeup artists and writers. Interested students can contact us about opportunities with the magazine.
JW: Any advice for students hoping to start their own publication?
IW: With the advent of social media, micro blogging, texting, internet TV, readers attention can be distracted at any given moment. You must respect the one minute of the day they devote to reading your content. Remember that always, and produce a consistent amount of content. Your readers need to trust and rely on your timeline.
JW: How can readers access the magazine?
IW: Readers can currently access our latest and past issues on our website FashionXchangeMag.com Digital downloads are available and print copies are available on our website.  We will be printing 4,000 hardcopies by mid 2015.
Written by Jeanie Walsh