The New York headquarters of global materials consultancy firm Material ConneXion houses a materials library that is an inspiring sensory playground for designers. Here, the "do not touch" rule does not apply, as designers from multiple Fortune 500 companies can gain insights and access to the newest and most advanced materials.
Far more than a resource library, the collection of more than 8,000 samples provides an eye-opening look into the magic behind the composition of textiles. It also illustrates the evolution happening in the industry, creating a connection between product, designer and manufacturer.
The vast collection of cutting-edge materials — 3-D, sustainable, commercial, exotic, NASA-patented and beyond — are categorized based on their chemical composition, rather than intended use, which invites designers to invent new products and redefine each object's purpose.
For the Academy of Art University, Material ConneXion works as a learning tool, a source of inspiration and perhaps the missing piece of a student's design waiting to be cultivated.
During New York Fashion Week (NYFW), a group of the School of Fashion's online students at the company's New York office. There, the online students viewed new ways to be resourceful and hands-on in their discovery of new materials. The diverse usage of the materials allowed students of all majors to find the library beneficial.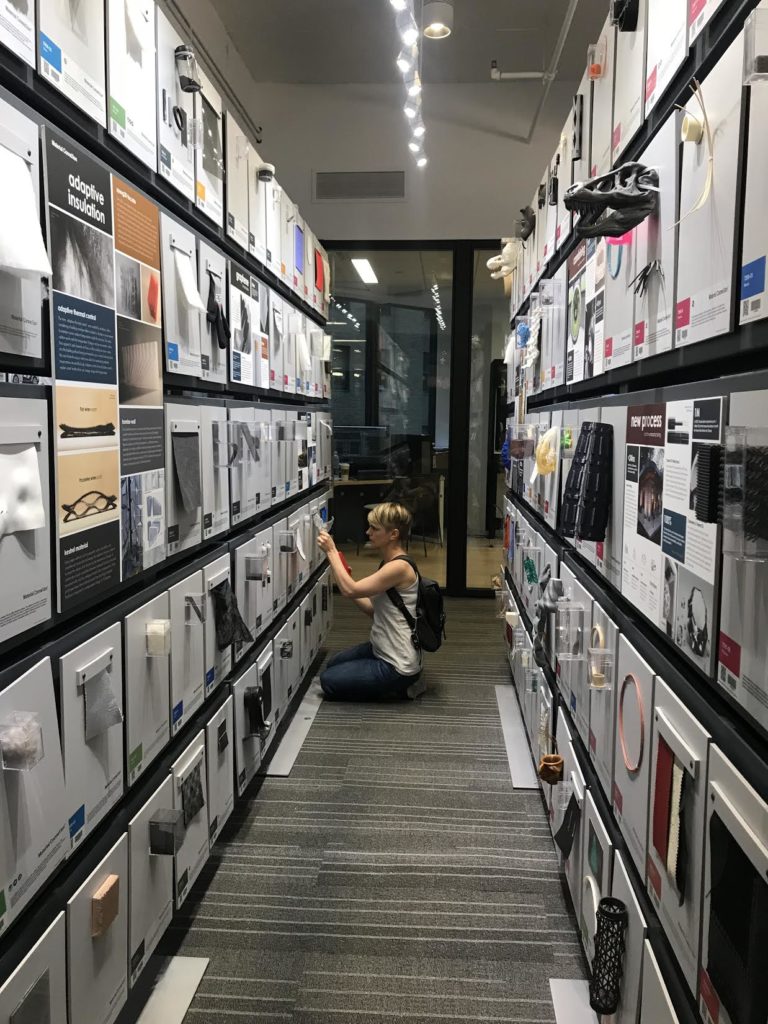 This was the second time that Iliana Ricketts, Director of Online Fashion, organized the field trip to Material Connexion.
"Online students, just like on-campus students, need greater exposure to innovative materials in order to push their imaginations forward," Ricketts said. "Students across all majors within the School of Fashion need to stay in-the-know when it comes to new materials and processes, as this has a direct impact not only in terms of the design and production but, later in the process, the marketing, styling and even reporting."
Fashion merchandising student Wanda Rivera, who flew in from Florida, sought this opportunity as a chance to explore different textiles that she can use for her own business ventures. "The area was very modern and well-organized. In my career, I will be working closely with fabrics, and this helped me see how advanced the textile industry is and how fashion and other industries are deciding to be more eco-friendly," Rivera said.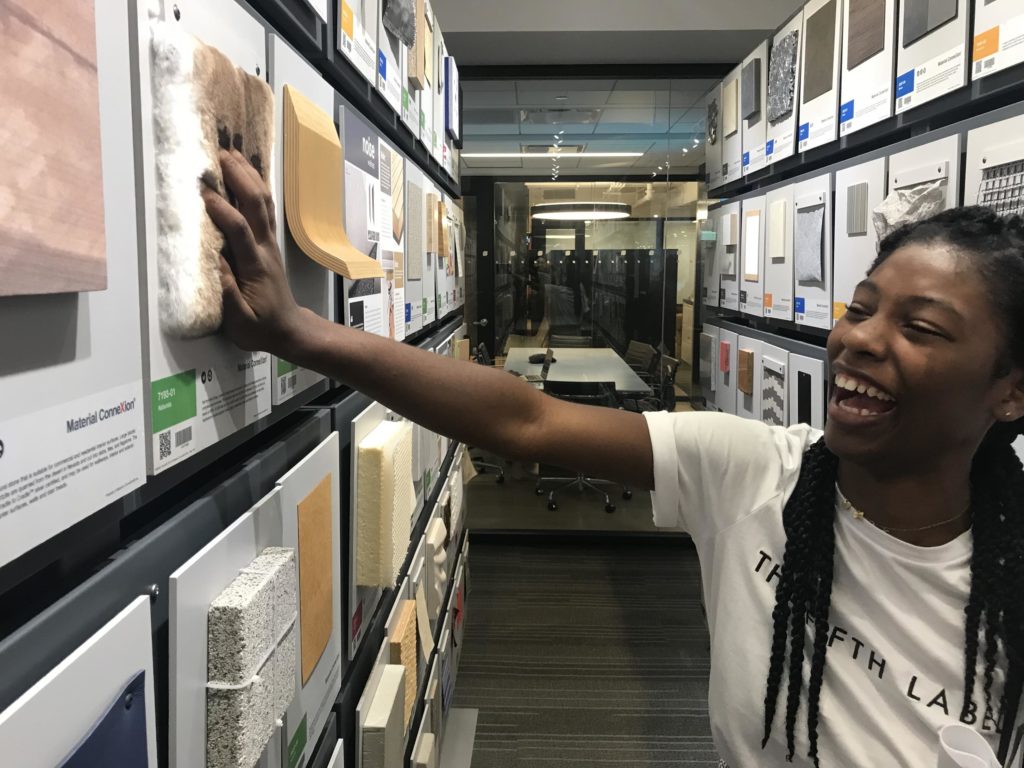 The group of 25 students (from various corners of the country) took advantage of the two-hour visit to examine objects made from the most unconventional materials, which are arranged into two main categories: The "Ideas Wall" displays materials thought to be interesting or inspiring, while the "Trend Wall" consists of materials that researchers have found to be gaining popularity.
Discarded cassette tapes, waste from the meat industry and rabbit fur are some examples of materials used to create textiles that can then be used in clothing, jewelry and accessories. Aside from new alternatives to fabric-creation, the library displays a variety of advances in technology. An inkjet printer, for example, enables a designer to print directly onto different fabrics such as knits, suede, leather and even cardboard without compromising the feel and texture of the fabrics.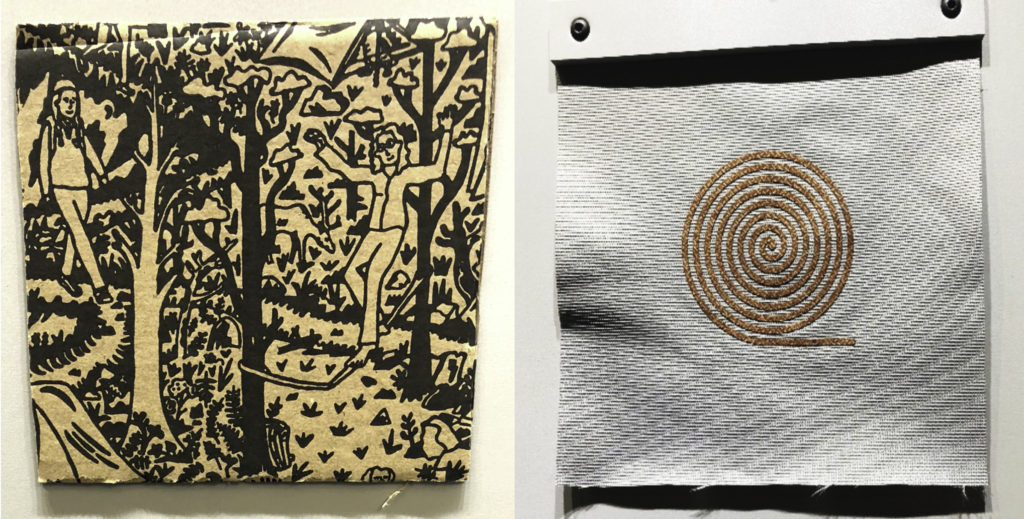 "For students, visiting places like this is sometimes intimidating, especially for online students who may have no resources of this magnitude where they live," Ricketts says. "It makes a great deal of difference to source materials in-person, in a showroom or a trade show, rather than online. Being able to compare, touch, dig deeper and ask questions is an invaluable experience that will hopefully impact the ways in which students approach sourcing in future projects."
Students are able to set up an account with Material ConneXion and access information on the materials on display as well as how to source those textiles from manufacturers. The New York location of Material ConneXion is located on the 4th floor at 101 Park Avenue in New York.
Text by Dileyka Guzman and Courtney Kimble, MA Fashion Journalism Online students.