Anthony Aleman wants to influence you to create your own unique fashion
By Katerina Stamatopoulou, MA Fashion Journalism
Lately, one of the biggest trends in fashion is independent brands creating one-of-a-kind designs. Consumers are more interested in wearing unique, handmade pieces than paying $300 for a t-shirt just because it's from a high-fashion brand. When collaborating with an independent designer, there is potential to customize your clothing according to your taste and really make it your own.
MAS Fresno is a fashion project that shares those ideas from the very beginning of its launch, back in June 2018. The creative mind behind this very inspired concept is School of Fashion alumnus Anthony Aleman, who, with two other friends, wanted to inspire others to create and wear their own custom clothing.
Anthony graduated from School of Fashion in 2010 with a BA in Menswear. While studying, he got an internship at Nice Collective, a menswear fashion line in San Francisco. The internship evolved into a job, turning him into a working, full-time student. Even if it was hard, he loved it. When discussing his time at Nice Collective, Anthony has a look of gratitude and expresses his gratefulness for the experience.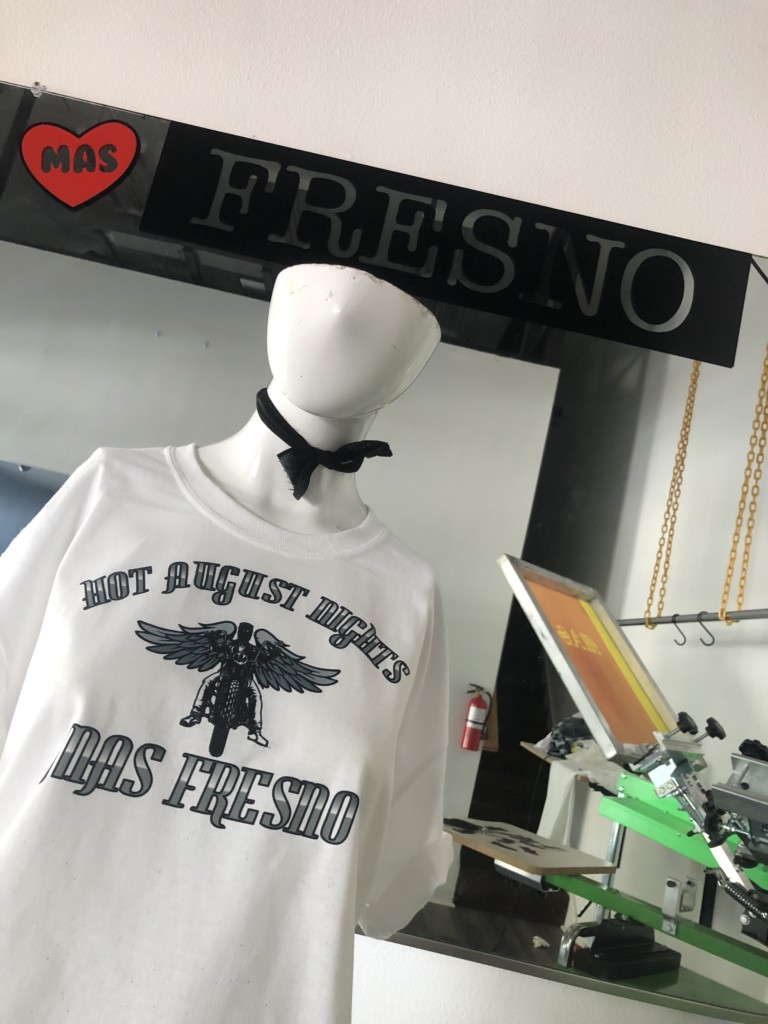 But, where did the idea for MAS Fresno come from? Anthony explains, "We wanted to create a community space where people could come and use our screenprint, embroidery, and sewing machines. I know how to use the machines and I could teach them how to use them, too." An idea of a workshop where people can not only create their own clothing but also sell it – part retail and event space, part workshop.
In June 2020, MAS Fresno moved into a plaza with a bigger outdoor space. When Covid hit they took over the whole place and had some outdoor events. "We haven't been open for retail, but we are surviving," Anthony shares. "We don't have an online shop or something similar because the whole point of MAS Fresno is for you to come in, get off the internet, and experience the things you have made." Since most stores in California are online, MAS Fresno wants to offer things that you can't buy online. Their outdoor events, open markets, and appointment-only opportunities allow the community to see what they are up to.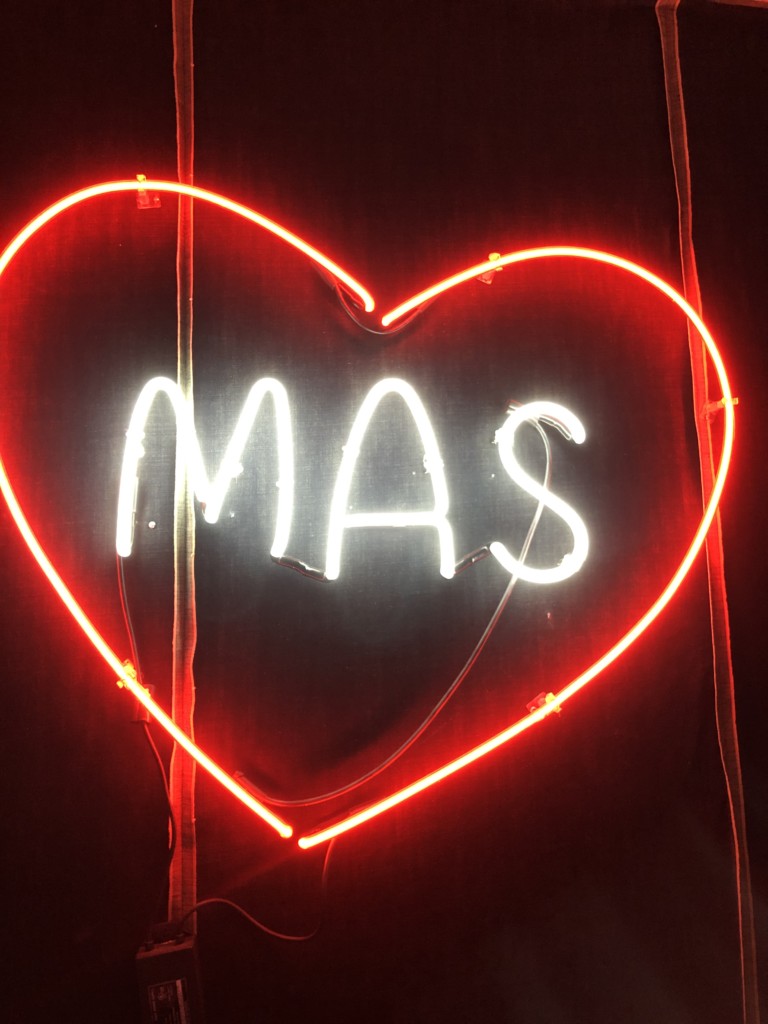 MAS in Spanish means "more," so everything at MAS Fresno is more! Being a designer or someone who enjoys making something one-of-a-kind, here you can express your full creativity. Having all the necessary equipment gives you the opportunity to design your own print or embroidery for your clothes. "I love showing how to do it. This is what I love to do," says Anthony.
In 2021, MAS Fresno creatives hope to start seminars and teach people the process of creating their own prints. Anthony knows many great artists in Fresno who can help in this project. For now, they're continuing to promote their work and outdoor events via Instagram.
Anthony wants to create something unique and that will inspire others. A piece of clothing that you are a part of. "Maybe I would inspire someone who can make it way much better than I do it. That would be beyond my dreams!" he says with awe.