By Camila Encomendero, BA Fashion Journalism
Throughout the years, fashion's evolution has been evident in the production process and the increasing modernization and reinvention of traditional garments. While it is true that the pandemic changed the way creative minds usually operate, including a new way of living and dressing, it is also true that designers from all over the world continue to come up with innovative ways to redefine fashion rather than suppress it. And William Park is no exception to this rule.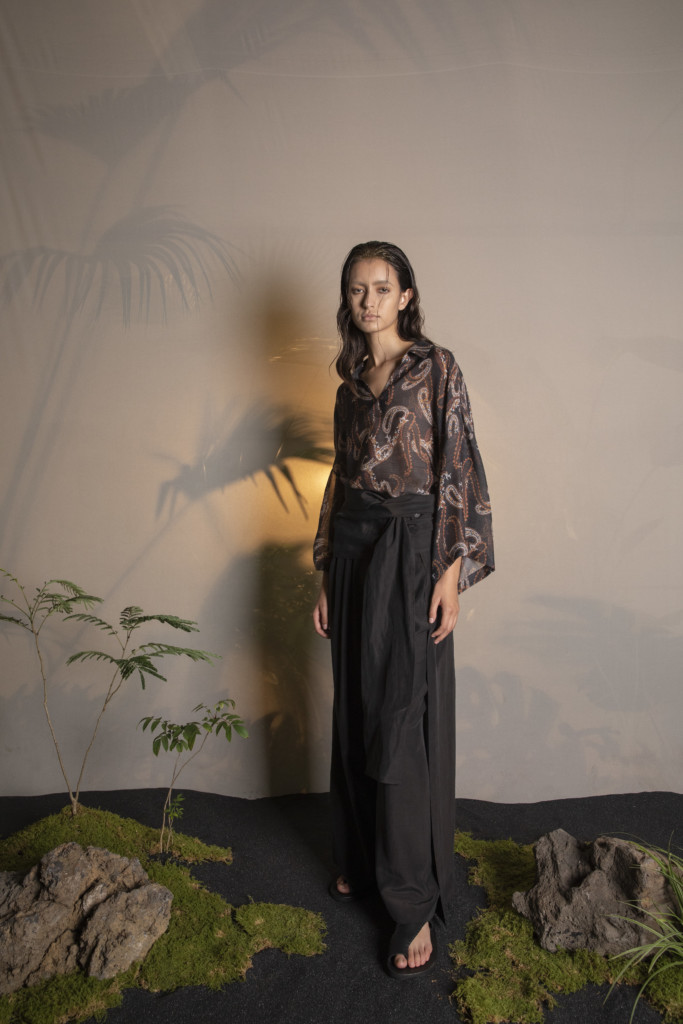 Born in New York, Park, a 2015 BFA Fashion Design graduate, spent his early life in South Korea and China. Being educated in New York and San Francisco gave the designer a new outlook on the cultural differences between the East and West. His collections are a non-stop dance between both cultures, exploring the dichotomy of classical rigor versus contemporary ease.
While many iconic fashion houses are investing in fast fashion collections, Park finds certain allure and intimacy in a couture approach. "I believe the most definite difference between fast fashion and couture is the detail and the story behind it," Park says. "I wanted to create pieces that encapsulate who I am. Each color, fabric, trim, and many others had to be developed in-house to portray my vision thoroughly."
His style mantra is "Veiled Darkness" and resembles a sacred place that expresses a piercing yet subdued beauty from the darkness holding a Western and Eastern touch. Living in different countries has made him approach his design process differently. "From Asian cultures, I learned to see things in more detail, and the society adopted me to restrain," he says. "On the contrary, Western culture taught me to express myself freely and to be more creative." Having these opposing elements create a duality of irony and desire to be perfect amid imperfections.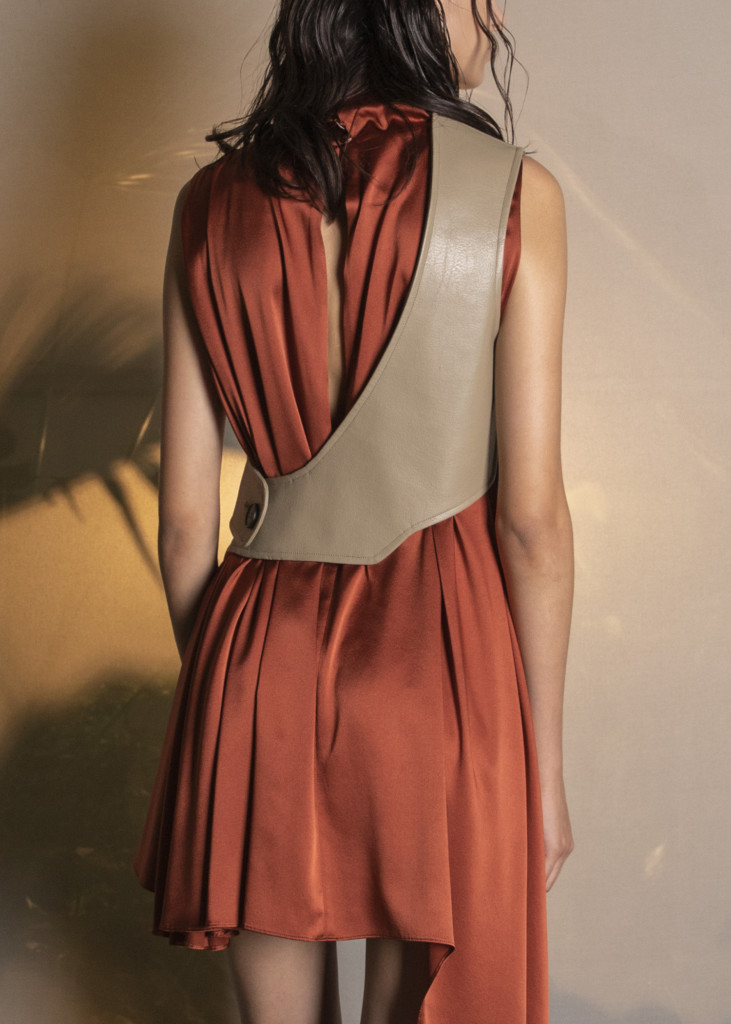 There's no denying that we are constantly influenced by our surroundings and the people we encounter daily; however, Park emphasizes how his identity plays a significant role in his perception and vision of fashion. "In terms of personal fashion perception, I believe it's a way of living and consciousness, which stays at your heart," he says. His silhouettes and lines are thoughtfully bent to distortion, portraying an asymmetrical aesthetic. His designs show love for colors that reveal the natural rise and fall of all organic matters like dark orange and obscure dark green.
The liaison between Eastern and Western culture in his Spring/Summer 2021 collection is depicted in his clothes and how his photoshoots are developed, showcasing a juxtaposition through minor plants found throughout Asian culture versus ample tropical plants alluding to the West. Details such as his Lumiere buttons made by hand-shirring along with a unique heating and laser technique achieve the perfect classical meets artisanal masterpiece. He uses classic staples distorted into asymmetric drapes visible on his Autumn/Winter 2020 collection in his need to highlight the double-sidedness within all of us.
In the process of living in between different cultures, his appreciation for fashion gave birth to yet his most intriguing and eye-catching pieces. He also understood the main differences between creating a collection in Korea versus New York. "As a cultural norm, South Korea has a fast-paced working environment compared to many other countries," he says. "That being, the lead-time of developments and production is much faster." Something very different from what he experienced in New York. According to Park, everything is processed using digital platforms, which has more accuracy, but the lead-time may slow if the vendors are overseas. Throughout his years of work, one of the things he struggled the most with is self-control. He's challenged by the amount of work he needs to fulfill as the CEO and creative director leading to his passion for meditation.