Yes, you heard that right. There is a man who actually shops the globe for Anthropologie.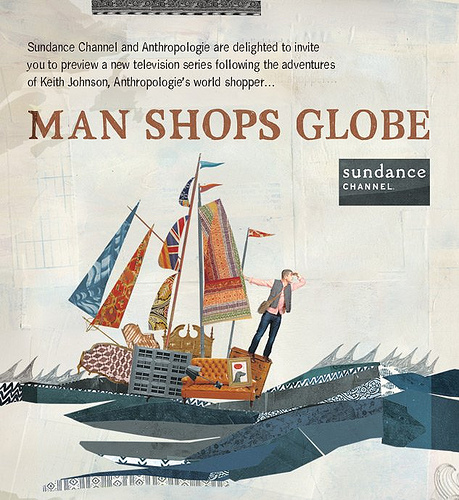 His name is Keith Johnson and he is the buyer-at-large (what an awesome title) for our favorite destination for boho-fantastical trinkets and treasures. The Sundance Channel will be documenting his every move (well, maybe not every move) as he treks around the world exploring stores, grasping inspiration and commissioning work from global artists to sell at Anthropologie.
Check out the promo:
The show premieres on Wednesday, Oct. 7. For more info, visit the Sundance Channel's website.