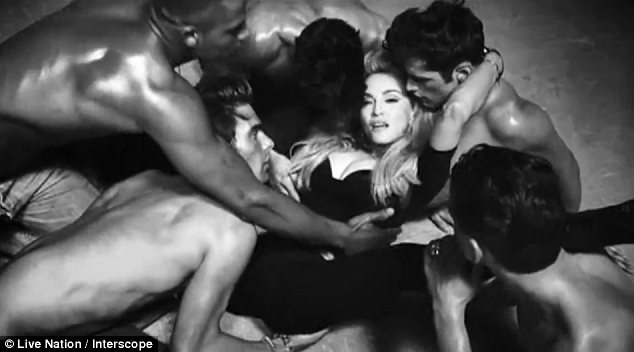 Madonna, The Queen of Pop, has just released a new music video for her hotly anticipated single, Girl Gone Bad, and what a video it is. It takes us back to her erotica days (and, honestly, wasn't that everyone's favorite?), with lots of whips & chains, leather, and muscle. It even opens with a sultry, spoken intro – a tell-tale sign that there is some serious naughtiness to come. The black and white vid was shot by fashion photographers Mert Alas and Marcus Piggott. Known in the fashion world simply as Mert and Marcus, the duo also shot her more colorful MDNA ablum cover, which we've been dying over.
We've never doubted Madonna's supreme reign over the world of Pop, but if any of you have doubts, this will stomp them out in 10 seconds flat. Madge proves that she hasn't forgotten the moves that leave you wanting more, and she can still handle a pack of writhing, muscle men like it ain't no thang. Because – let's be honest – Madonna always does it best when she does it bad.
Follow the jump to watch the video for Girl Gone Bad!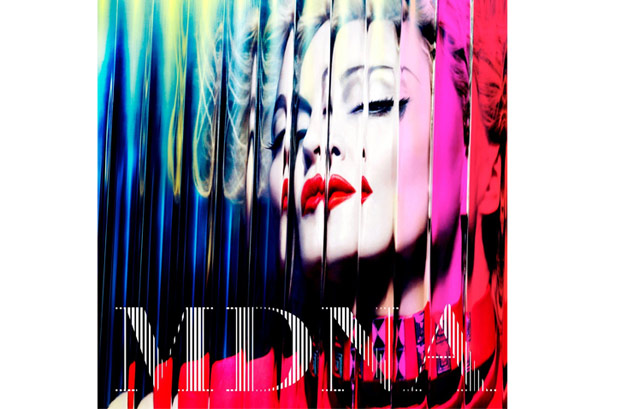 Madonna's MDNA Cover – also shot by Mert and Marcus.