Experience firsthand the process of creating one-of-a-kind textiles through the lens of B.F.A textile designer Jorge 'Church' Iglesias, as he collaborates with Denise Ramos, B.F.A fashion design for 2018 Graduation Fashion Show, that premiered on April 26th, 2018. 
Born in Mexicali, Mexico and raised in San Jose, California, Iglesias pushes the limits of textile design with unorthodox techniques, including using mixed media like glue and foils, recycling threads, and applying metallic spray paint on top of fabrics.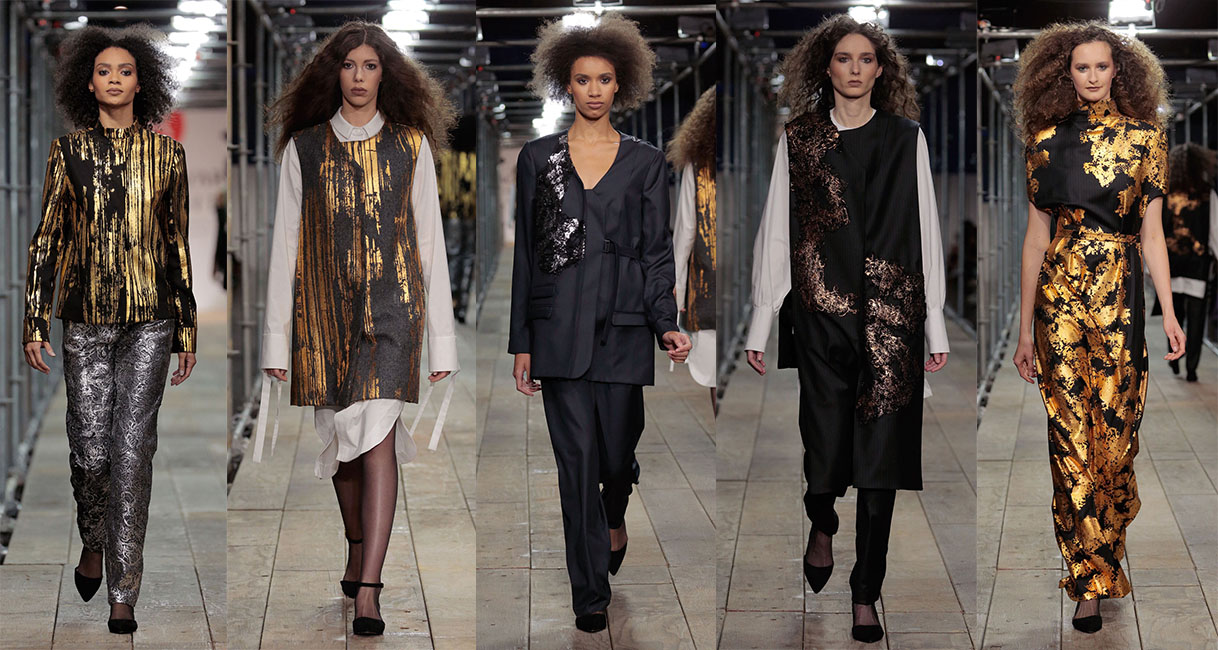 Like his idol, Pablo Picasso, Iglesias never sticks to one medium of expression. Aside from his love of textile, he uses his free time to paint in his garage.
"Things I couldn't do on fabrics, I do them on canvas," explains Iglesias, "I also try to do what artists are doing on canvases on fabrics. That way, I can get inspirations from both and apply them to each other."
The special fabrics morphed into intricate medieval-inspired designs by Denise Ramos.
Iglesias has previously worked with San Francisco-based designer, Estrella Tade, Mexican-born menswear designer, Bárbara Sánchez-Kane, and Peter Cassara Clothiers in Sunnyvale, California.
Director/ Cinematographer/Editor – JK Productions/Joel Kumparak
IG @JOELKUMPARAK
Art Direction – Iglesias
Artist – Iglesias
Text by Isabella Urbina, BA Fashion Journalism