On Saturday, September 10th, Supima will be hosting its 15th Annual Design Competition as part of New York Fashion Week, where recent BFA Fashion Design graduate Candice Tianyu will be representing the School of Fashion.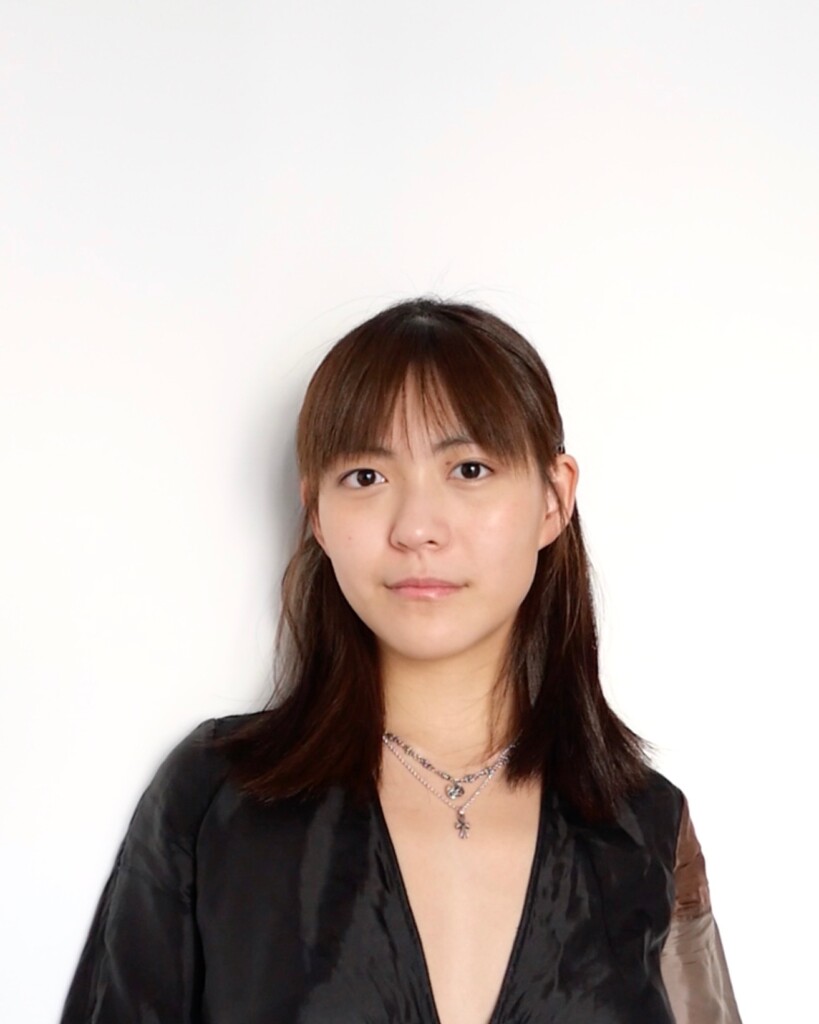 Launched in 2008, the Supima Design Competition was created to introduce the next generation of designers to the fashion industry. What started as a local design competition has quickly evolved into an international showcase with an NYFW-sanctioned runway show during the fall season and a high-profile presentation during Paris Fashion Week. Finalists compete for a $10,000 cash prize and exposure to fashion press, social media influencers, and fashion industry executives.
For the competition, the finalists are challenged to create a womenswear capsule collection using premium Supima cotton fabrics. Working with a prominent fashion designer as mentor, students have the opportunity to learn what design elements translate to the runway and what will resonate with the judges. Hosted by model Coco Rocha and designer Christian Siriano, the competition will also include a prestigious panel of judges from the fashion and media world charged with selecting a winner.
Imperfection is the theme of Tianyu's Supima collection. Described as unconventional and dynamic, Tianyu drew inspiration from the sculptures of American artist Annabeth Rosen. Working with designer Bibhu Mohapatra as her mentor, Tianyu's collection looks to push against the expectations of what a "conventional" or "normal" eveningwear collection should be like.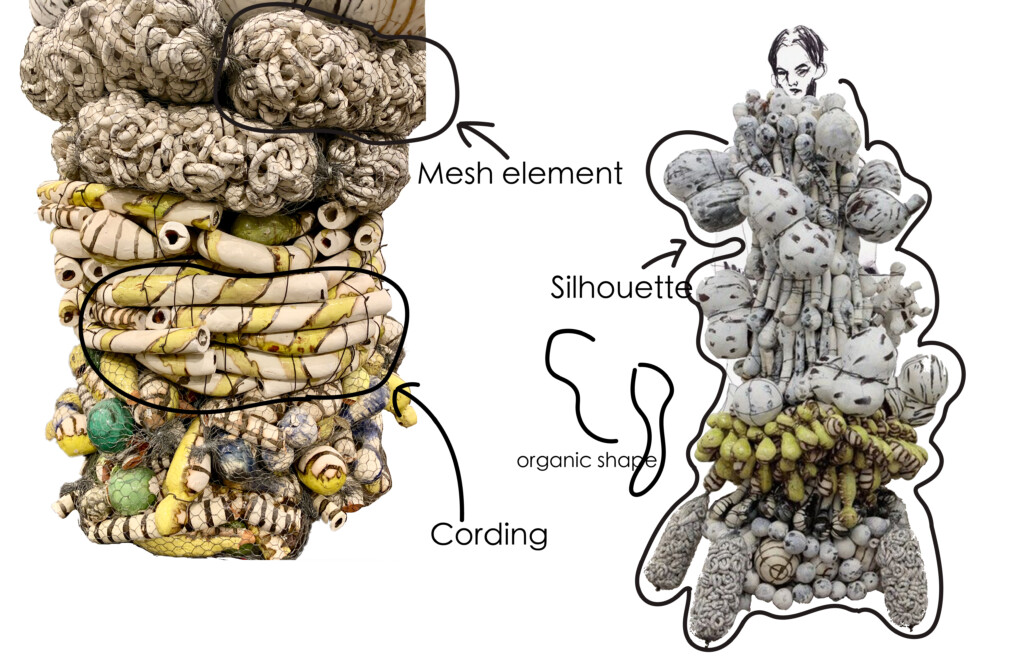 Each look is created using five different Supima fabrics: velveteen, jersey, cotton twill, shirting, and denim. To create her silhouettes and color palette, Tianyu looked towards Rosen's work, which incorporates bricolages of organically shaped clay fragments, resulting in abstract, almost life-like forms. Using mesh and hand-printed designs, the resulting garments showcase the texture and weight of each fabric. Tianyu's talents shine throughout the collection, illustrating her talents of construction, knitting, draping, and printmaking.
"It has been very helpful working with Bibhu because he is the master of evening wear design," Tianyu shares about working with her mentor Bibhu Mohapatra on the collection, who helped her understand how to create balance in her designs. "I started off with only asymmetrical designs, but it always ended up creating the same silhouettes. Bibhu taught me to be bold and find new ways to create asymmetry."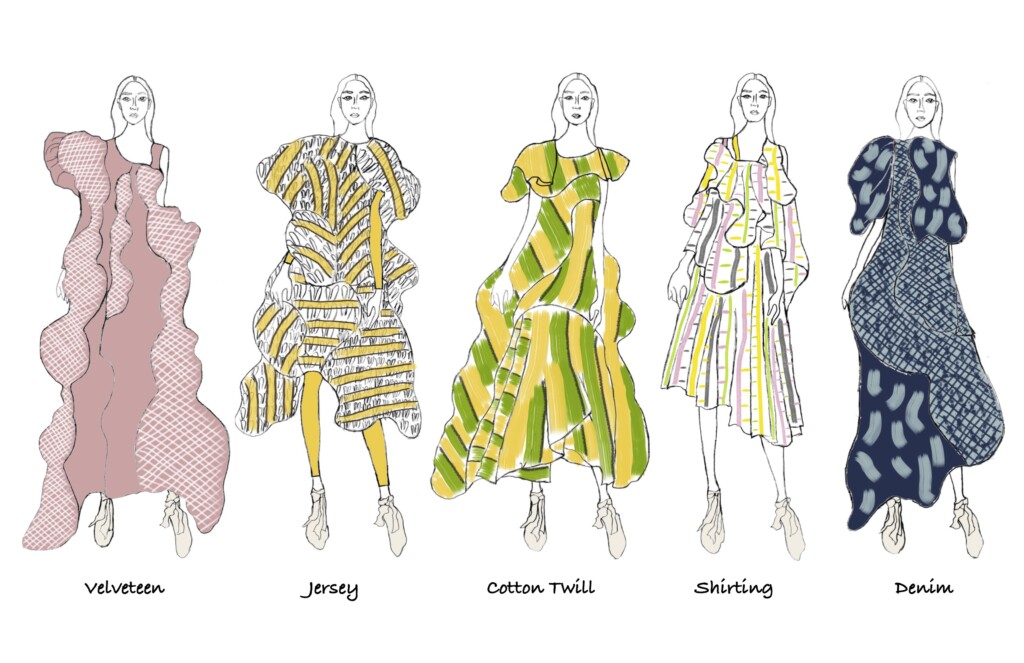 Tianyu's Supima collection deviates from her traditional style, as seen in her senior thesis collection–a menswear collection entirely devoid of color–which was presented at the Graduation Fashion Show this past May in San Francisco. "Candice was selected for the Supima Design Competition whilst completing her undergraduate Menswear thesis collection," explains Gary Miller, School of Fashion Director, who assisted Tianyu in the design process. "Without missing a beat, she transitioned to work on brightly colored hand-painted textiles for her elegant womenswear collection incorporating her signature knitwear and asymmetrical design aesthetic."
Full-time instructor Yuko Fujishima worked closely with Tianyu on the construction of the garments. "Candice is an unbelievably hard worker and a great multitasker," Fujishima shares. "Which is an important skill set when working on a big production like this competition. I wish her the best of luck on this competition and of course to bright future success!"
The show will be streamed live on September 10th on @Supima on Instagram.
Written by Ellie Dietrich