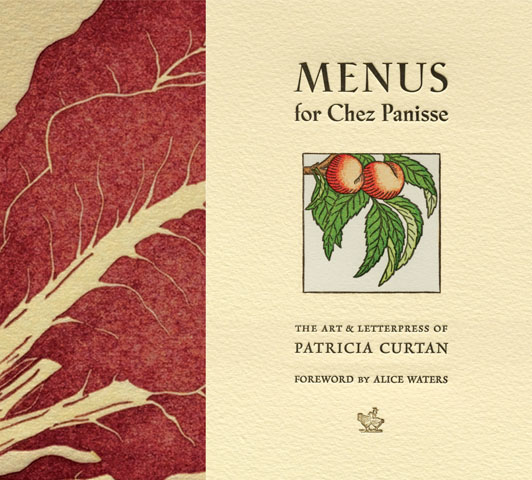 This year, famed restaurant Chez Panisse celebrated its Fortieth Anniversary. Chef de cuisine (and well-known food activist) Alice Waters is famous for using local, organic foods, and has been credited as the inspiration behind California cuisine. Waters is known for carefully planning each day's menu to perfection, and everyday that menu has been accompanied by beautiful illustrations from Patricia Curtan.
Curtan started as a cook at the restaurant when it first opened, but it was soon discovered that she had other talents. Her illustrations have graced the menus at Chez Panisse for four decades, and in celebration of this they have been compiled into a book, Menus for Chez Panisse. The tome includes menus for special guests such as Julia Child, Hilary Clinton, and Mikhail Baryshnokov, along with notes about the menus, occasions, and delicious food. Each menu is truly a work of art, first drawn by hand and then reproduced with linoleum-block prints – and now you can see them all in one place!
Follow the jump to see more of the amazing illustrations!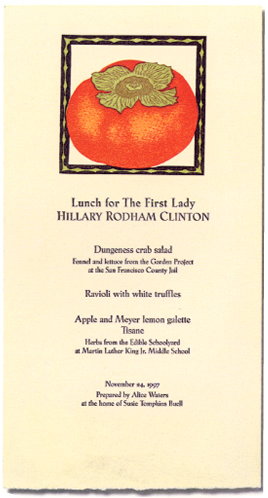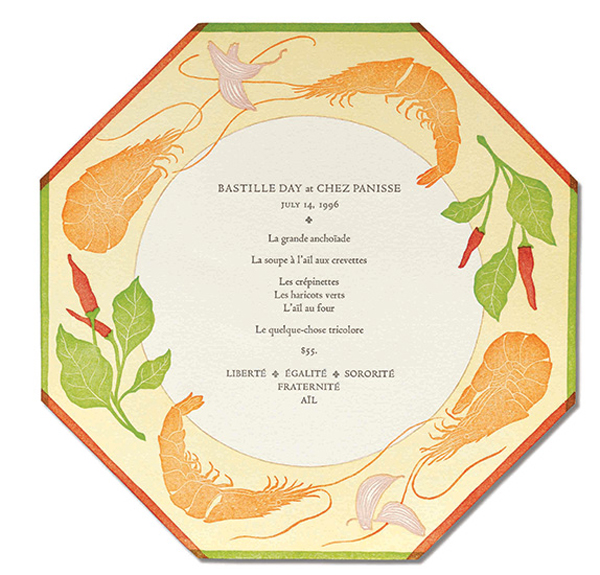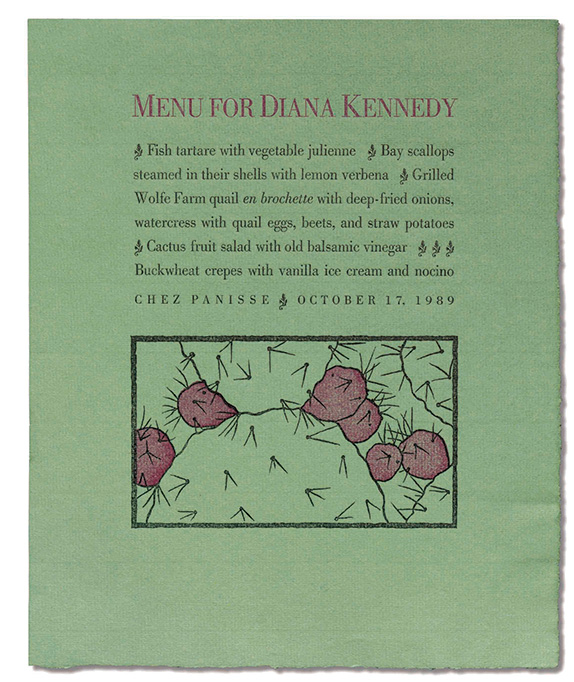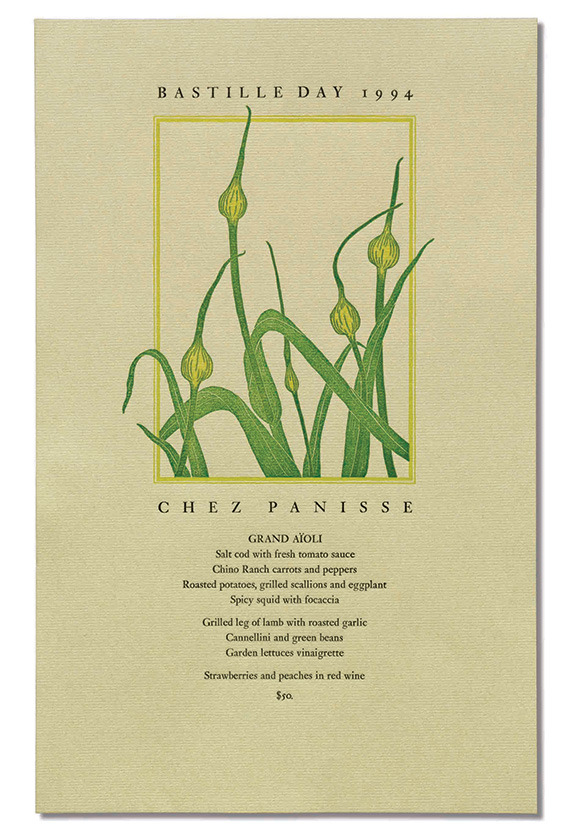 For more Look-Book, click here.