We here at Fashion School Daily don't necessarily do a lot of "red carpet" reporting. We usually save that for conversation on our Facebook and/or Twitter page.
The red carpet has been a bit pedestrian for the past decade or two but once in a while, something pops up that deserves attention. That said, please direct your attention to the only two celebrities worth talking about on last night's red carpet for the Golden Globes: Tilda Swinton and Helena Bonham Carter.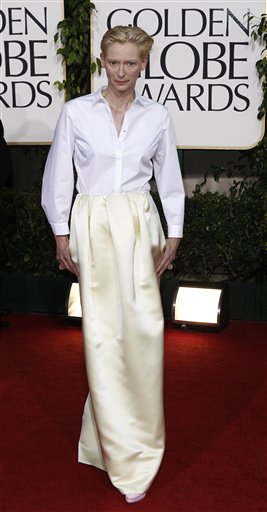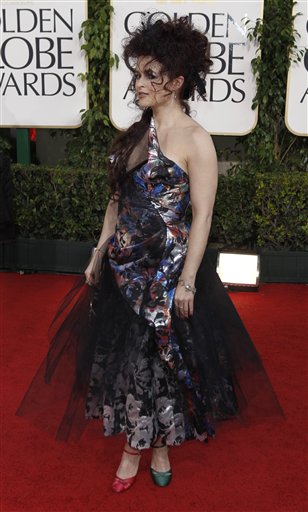 Photos courtesy of Matt Sayles/AP
Love it or hate it, these looks are definitely deserve some sort of discussion.
That said, what do you think of these anti-glam looks?