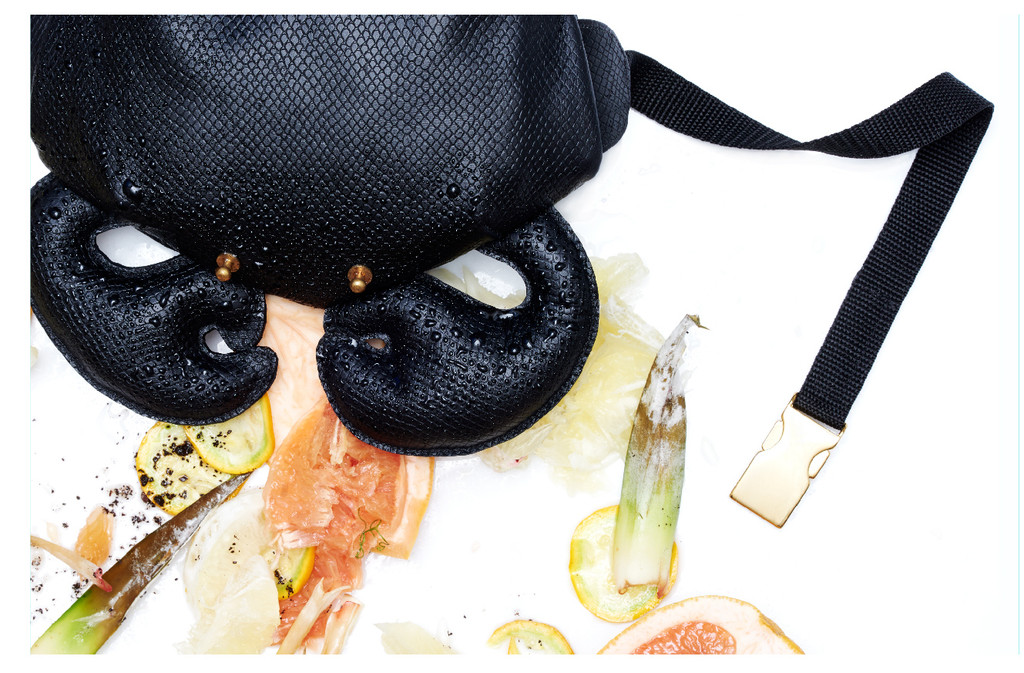 Larissa Hadjio has the kind of nonchalant cool factor that can't be attained by everyone. Wearing a jumpsuit and white vans, she exuded laid back confidence at last Thursday's launch party for her latest namesake clothing collection. This theme runs consistent throughout her team who filled the room of an unsuspecting little hole-in-the-wall store in a SoMa alleyway with effervescence. The team was joined by a flurry of trendy twenty-somethings, as well as some of our own Academy of Art University directors.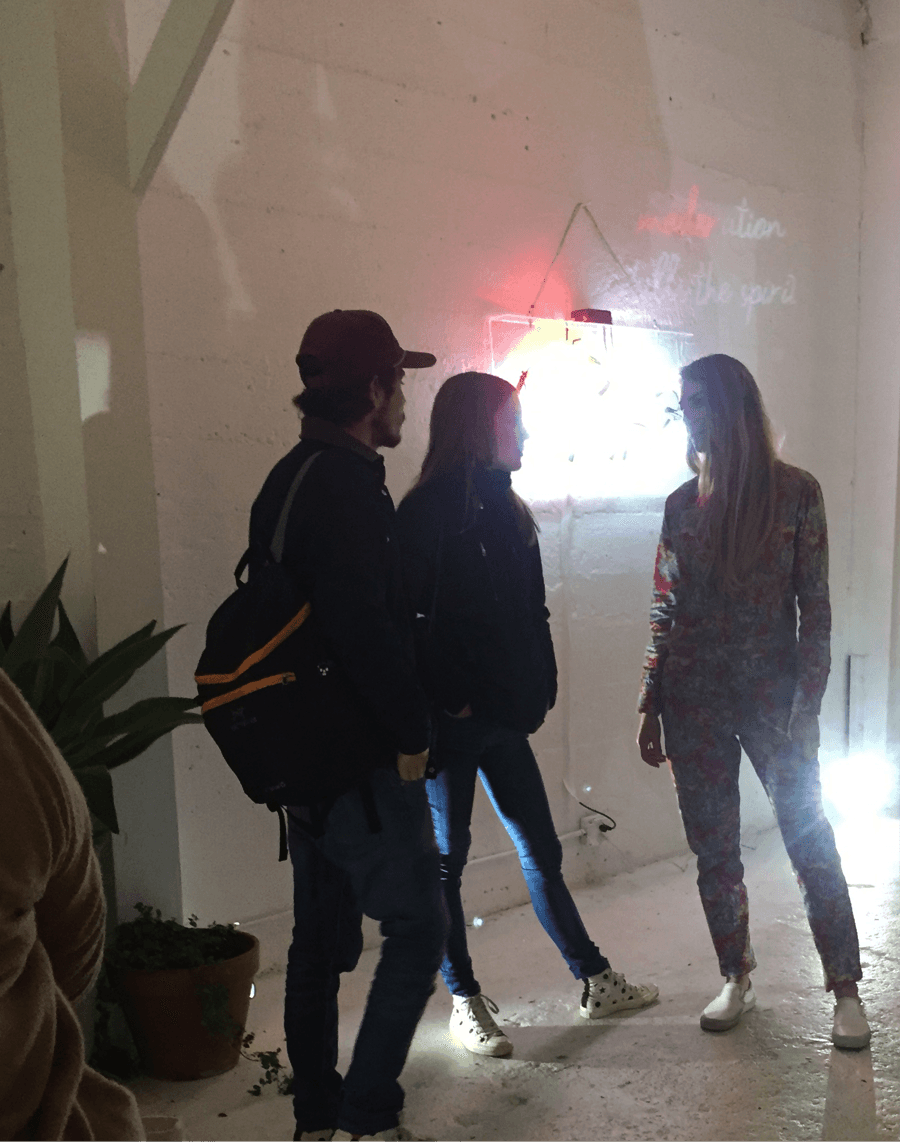 The night flowed with champagne, dancing and mingling. The venue was lined with pieces from the new collection, which consisted of navy button ups, leather visors and the main event; the jumpsuits (which Hadjio referred to as "boilersuits"). These were designed with chic simplicity. Although simple in design, the suits were elevated by the color palettes and prints, sourced from textile house toile. As described by Jane Foster, director of the graduate school at Academy of Art University School of Fashion, the prints were reminiscent of a 17th century wallpaper. As many artists know, inspiration can come from the most unexpected places. During my chat with Hadjio, she pointed out that the inspiration for the boilersuits came from Winston Churchill who was known for wearing these to his meetings when air raids were deemed a threat.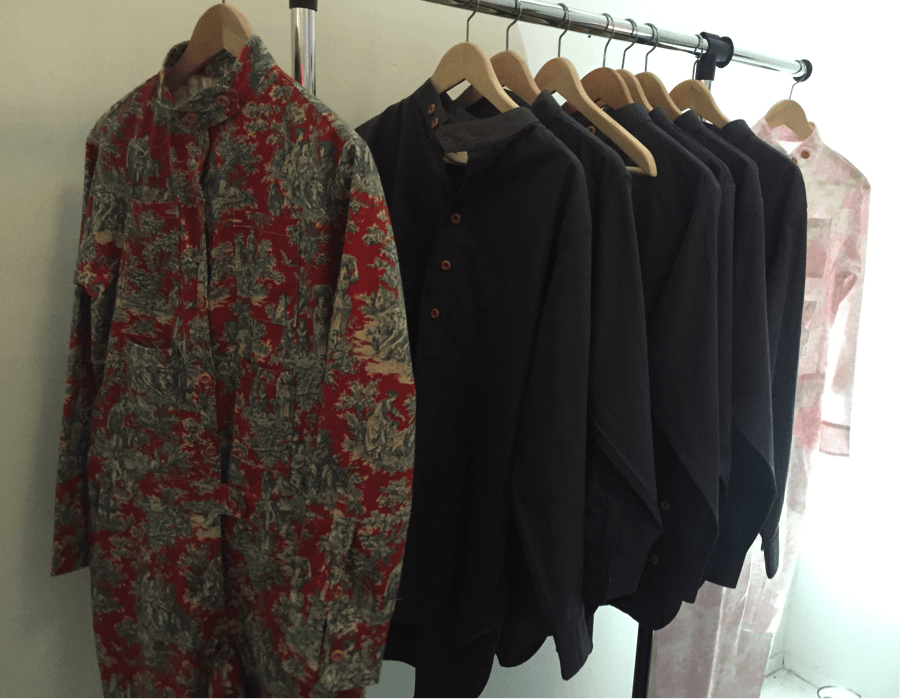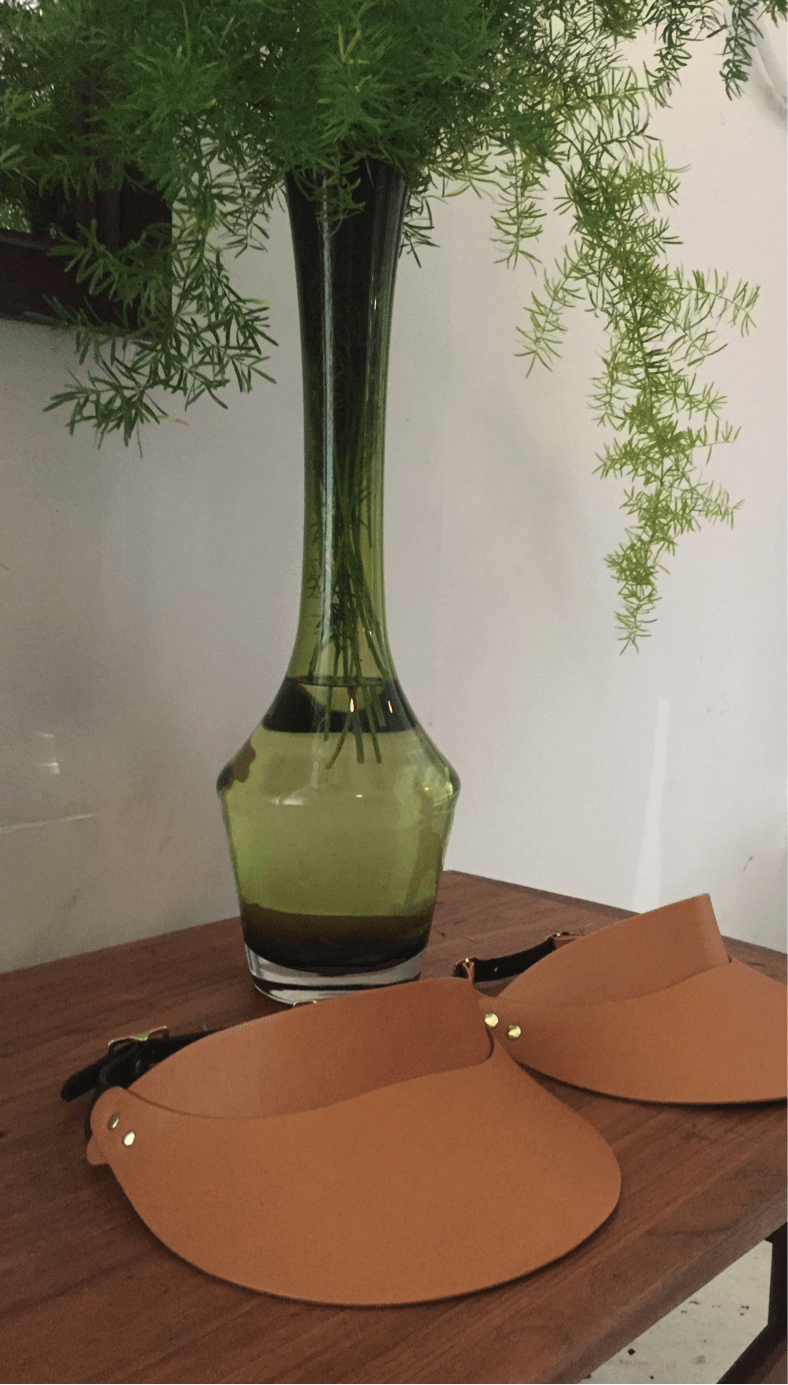 Hadjio certainly has knowledge of artful forms. Despite majoring in sculpture, she proudly states that her passion lies in fashion. She translates her knowledge of fine art in her leatherware as each piece truly becoming its own work of art. "Secede from convention" were the words splashed across Hadjios online site prior to the launch. If seceding from convention is her goal then she has certainly succeeded. Her designs don't take themselves too seriously and seem to radiate a quirkiness that is very authentic. The goal for her first clothing collection was no fuss fashion. "I wanted to create the uniform for life," stated Larissa. The result is not only fashionable, but functional. If you're looking for a throw-on-and-go outfit, look no further. Hadjio is definitely one to be one to lookout for in the future.
Written by: Samantha Rathman