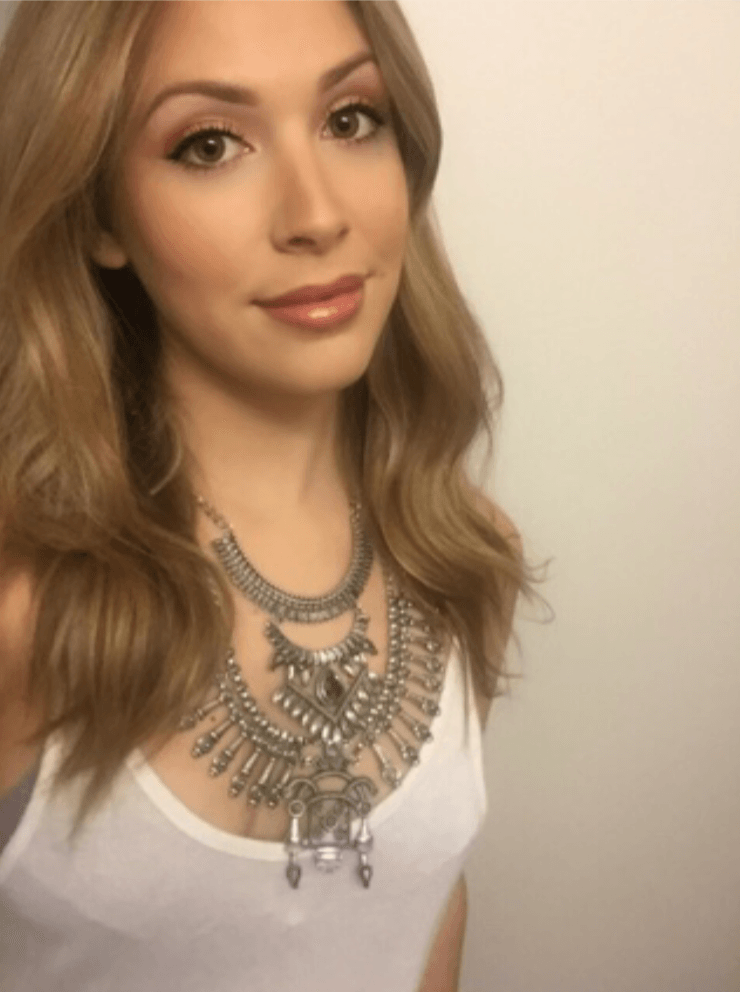 Spring 2016 School of Fashion PR & Special Events intern and BFA Fashion Merchandising student, Samantha Rathman, is refreshingly down to earth despite having grown up with a famous NFL star dad. While she grew up as a tomboy in a sports-oriented family, it was her love of fashion and appetite for excitement that inspired her to explore and develop her creative passions at Academy of Art University. After tireless semesters, Samantha's talents were recognized and celebrated in the fall of 2014 when she won the YMA Fashion Scholarship Fund Award. Regardless of such achievements, Samantha is still a California girl at heart and her personable laid-back attitude proves it. In an impromptu interview, the Redwood City native casually opened up about her post-graduation plans, the story behind her cat Buffy, and that night she had dinner with Karlie Kloss.
Angela Han: What inspired you to pursue the PR internship?
Samantha Rathman: I took a PR class with Jeanette Peach, PR and Special Events Manager for the School of Fashion, last semester. It was kind of a random class to take, but my counselor suggested it, so I figured I would try it out and see what it was about. It kind of worked out because I've been really into marketing lately, and PR and marketing are very similar. So, I took the class and ended up loving it. And by the end, she told me about the internship and suggested I apply. And I figured, if you had faith in me then I should just give it a shot. And I'm glad I did…it's a great place to make connections and resources.
I think it's nice to do an internship through our school because I feel like they respect our schedules. I was working a retail job in the fall semester, and it was really stressful because they needed me to work all the time even though I was taking four classes. I got overworked and overwhelmed, and I realized I couldn't do it anymore. The Academy of Art University has done a great job accommodating my busy school schedule.
AH: When did you first realize you wanted to work in fashion?
SR: That's a tough one. Well, when I was growing up I was a really big tomboy, and my whole family was really into sports—my dad works in the sporting industry. But I guess at a certain point, I started paying more attention to the way I looked and putting more attention on what I was wearing. And honestly, I just started to love it. Shopping became one of my biggest hobbies, and I found out that I was actually better at it than I thought I'd be. After that, my entire family would come to me for advice about what to wear, and then I realized that maybe I could make a career out of it.
I was really into styling at first. Another reason is I went to Catholic school for most of my life. The policies were strict and I had to wear a uniform everyday. It was easy, but there was no freedom to dress or look the way I wanted to. I wanted to come to a place where they encourage you to do whatever you want to do—a creative environment that's liberating. That's why I love this school. It's pretty laid back and they encourage you to explore your own aesthetic and your own interests.
AH: Besides merchandising, what other aspects of fashion are you interested in?
SR: Well merchandising as a major is pretty all-inclusive. I've taken a lot of classes in marketing, and some in personal and editorial styling. What I really want to do is to find a way to bring all those different skills together. I just want to do it all!
AH: This is your last semester. What are your plans post-graduation?
SR: I'm kind of taking it as it goes. Obviously my first step is this internship. After, I'm hoping to get into marketing. But I also want to try and make use of everything I've learned—I really love product styling, so maybe creating some kind of editorial content. But I'm definitely leaning towards marketing because I've taken so many marketing classes; I've learned that I'm pretty good at coming up with ideas to reach people.
My goal is to stay in San Francisco and work in the fashion industry. I really want to work with a start-up company and work to help it grow. I don't want to work for a big corporation, I'd rather be a part of a small team where there's more room for creativity.
AH: What's been your favorite moment at Academy of Art University?
SR: My turning point at school happened when I was taking a product development class with Keanan Duffty. He told me about the YMA Fashion Scholarship Fund competition where winners can earn scholarships. When he first told me about it, I didn't think it was ever going to happen. I thought there was no chance I was going to win. But I participated anyway. I was trying to finish my project before my trip to London; I was so stressed out, working day and night, but I actually got it done just in time. And out of nowhere, I learned that I won a $5,000 scholarship. It was the turning point for me because before I didn't really believe in myself, but it ended up working out in my favor. It let me know that I might be doing the right thing. Fashion can be kind of scary because sometimes you feel like you don't even belong, but winning the scholarship was reassurance that I was on the right path. That's maybe my biggest downfall—I doubt myself too much.
Besides the $5,000 scholarship, winners were also sent to New York City. We were honored at this big dinner, and we got to stay at the Waldorf Astoria—which was amazing. It was actually my first time in New York. I liked it, but it was totally different than San Francisco. Karlie Kloss was at the awards dinner, which was hosted by Linda Fargo, senior vice president of Bergdorf Goodman . It was so cool to be around the big hitters of the fashion industry. That was probably the most exciting thing that's happened to me… in my whole life.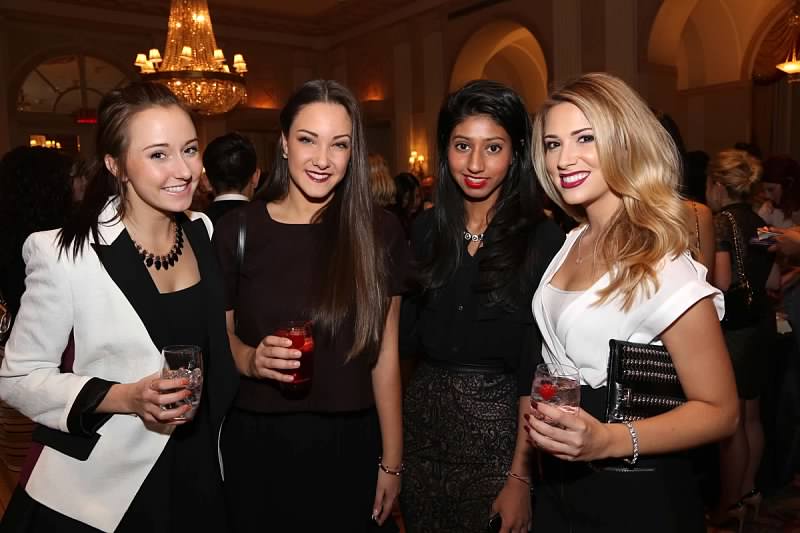 AH: What do you like to do outside of school?
SR: Just the usual…I love to be active, I love to go hiking. I hangout with my friends and we go out. I've also been binge-watching Scandal.
I have a cat that I rescued, and I'm very obsessed with her right now. My family has even labeled me as a cat lady. Her name is Buffy. It's a funny story; I visit Berkeley a lot and I randomly stopped at a Target with my friend. We went into the Starbucks and were waiting in line when I overheard a girl say to the person in front me say, 'I have this cat in a cardboard box in my car that I can't keep, do you want it?' Once I heard her, I totally called my mom and asked her if I could bring this cat home. She told me not to because she's allergic, so I ended up calling my older sister and she told me to bring it home! I took a leap of faith and brought her home, and somehow it all worked out. Even my parents are obsessed with her.
AH: What are your favorite designers?
SR: I love minimalistic designers like Celine and Alexander Wang, but I also have been obsessed with Saint Laurent since their SS13 collection. My most prized possession is my Saint Laurent monogrammed bag.
AH: What trends do you hate?
SR: Birkenstocks! At Catholic school, we used to wear them all the time. We called them Jesus sandals and valued them for their comfort rather than their style. But you will never find me wearing those again. Also, round sunglasses—they are really not flattering for any face shape. Although, I've gone through my fair share of bad trends. Fashion is about playing around with looks and it's inevitable that you go through a few misses.
AH: What are you currently obsessed with?
SR: I got a Sabe Masson perfume stick for Christmas and fell in love with the scent. I'm also loving the wide leg trouser trend right now. And my guilty pleasure shopping spot is Cary Lane, a little boutique in Hayes Valley.
Follow Samantha Rathman along her Academy of Art University adventures on her Instagram page.
Written by Angela Han