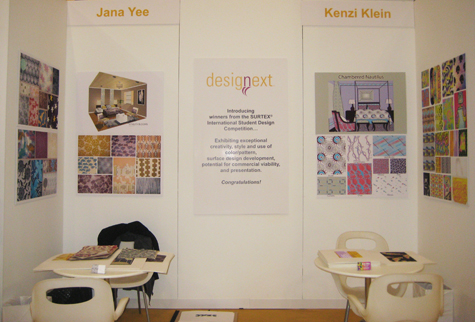 Jana and Kenzi's booth at the show
Remember when we told you that senior Textile Design students, Kenzi Klein and Jana Yee were selected to attend Surtex designext Competition in New York? Well — the two of them did pretty well — nay — they did very well.
For the challenge, Kenzi, Jana, along with two other designers created six to nine original surface designs for fabrics, wall coverings, floor coverings, and accessories to be used in a residential interior in the year 2015. The entries were judged by a panel of esteemed judges — one of the being fashion/interior designer, Todd Oldham.
Jana's concept, "Vitality Blooms" got her the grand prize of $1,000 as well as getting in the good graces of the judges.
Follow the jump for more…
A sampling of Jana's swatches: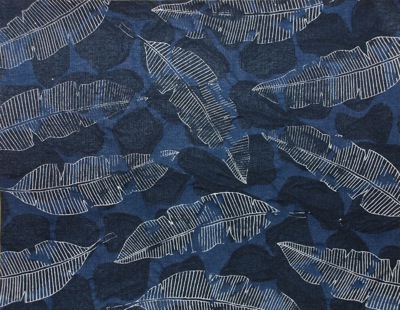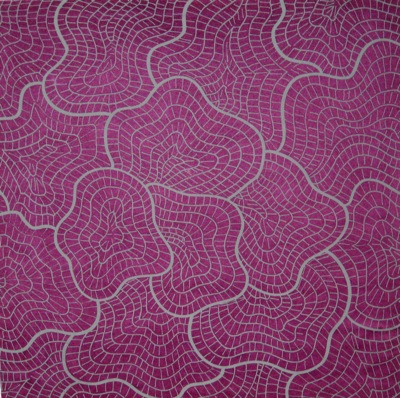 "The extra clout that comes from the high profiles of the five judges," said Penny Sikalis, show manager of SURTEX and VP of GLM LLC, producer of the show.
In addition, Jana sold eight design swatches from her portfolio at the show.
As for Kenzi, her "Chambered Nautilus" concept won her a contract with a wall covering company in Belgium.
Congratulations to the both of them!
A sampling of Kenzi's swatches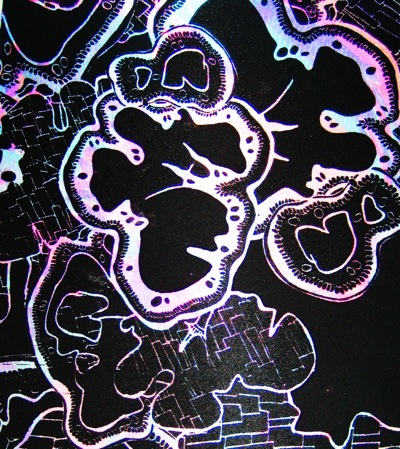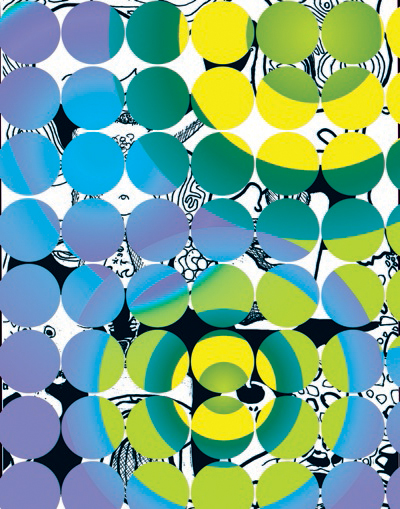 For the full release on the Surtex competition, visit the following links:

designext® WINNERS FORESEE 2015 PRODUCTS

Grand Prize Winner Named at SURTEX 2010 designext® International Student Design Competition