After last year's stunning presentation by Jenny Hoang, Academy of Art University was chosen again by the non-profit organization, Supima, for the annual Supima Design Competition. The competition is intended to give exposure to new emerging talents in the fashion industry and the winner of the competition receives a $10,000 cash reward.
This year Miss Universe 2012, Olivia Culpo, hosted the competition. Her knowledge and involvement in fashion and entertainment industry made her a perfect choice as the host. Amongst the judges were designer/ stylist, Catherine Baba; Italian trendsetter, Ildo Damiano; Co-founder and former CEO of Moda Operandi and Tinker Tailor, Aslaug Magnusdottir; wardrobe stylist and New York based personal shopping consultant, Carmen Lilly; President of an international fashion and design consultancy Fern Mallis LLC, Fern Mallis; Editor-in-Chief of NowFashion, Jessica Michault; Digital, Editorial and Social Media strategist, Naomi Nevitt; Paris's most sought after calligrapher, Nicolas Ouchenir; celebrity stylist, Sam Spector; beauty expert and founder of GLAM4GOOD, Mary Alice Stephenson and Mashable fashion reporter, David Yi.
Participants were selected from seven of America's top design schools, including Academy of Art University. Each school selected one student to participate in the competition and they had to show five eveningwear looks. From Academy of Art University, B.F.A. Womenswear student, Karen Dang, was chosen to participate in this prestigious competition. Dang, who is from Saint Louis Missouri, was chosen after she handed in her Supima competition pre-collection for critique.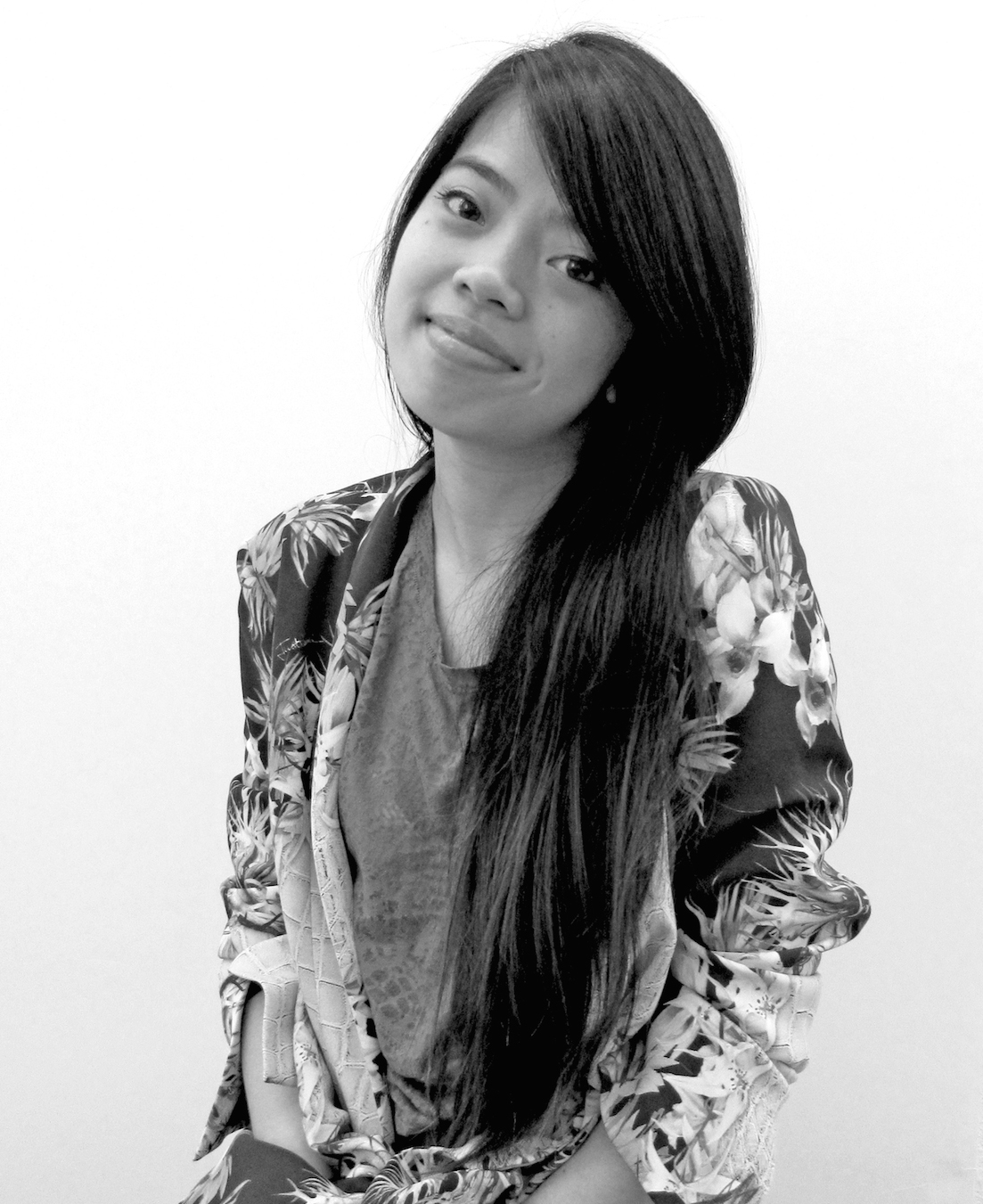 The show was held in The Gallery at Skylight Clarkson Square at noon. All of the guests were presented with beautiful dresses inspired by flowers and poetry designed by all of the talented participants. Dang's inspiration came from a series of flower explosions photographed by Martin Klimas and Ori Gersht's On Reflection photo series. She first used Photoshop to render the design, then she proceeded to use ice dying technique to create the colors she wanted for her collection.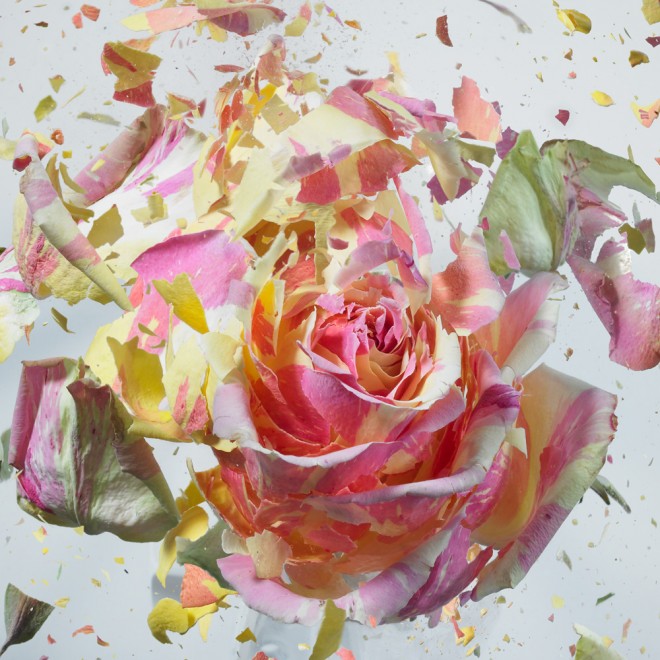 Dang's collection was absolutely beautiful. The dresses were fun, vibrant, feminine yet edgy. The models looked like as if they were fairies emerging from the bursting flowers. She purposely created each dress in a different color to show the different stages of the colorful explosion. Here are the five dresses from Dang's collection: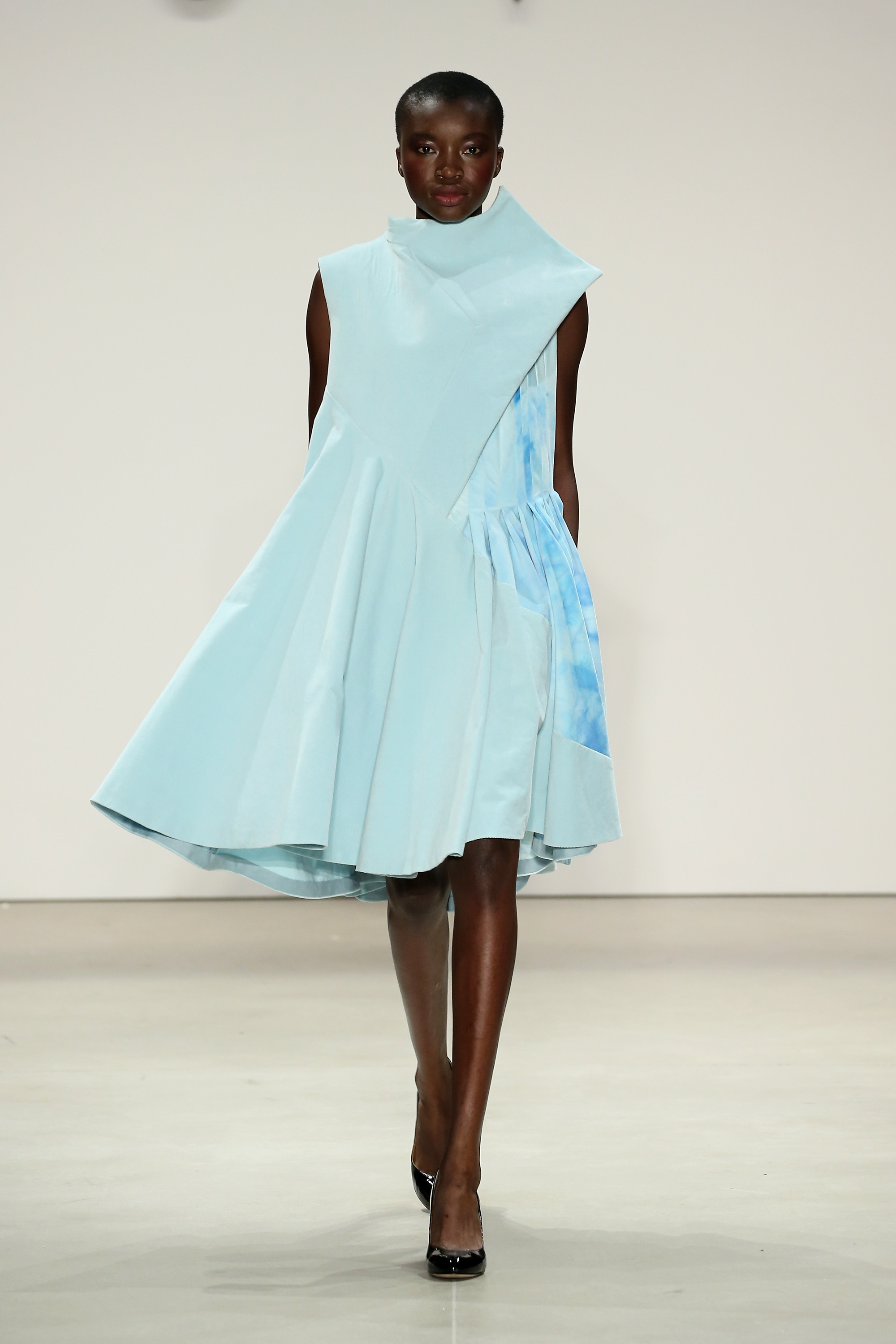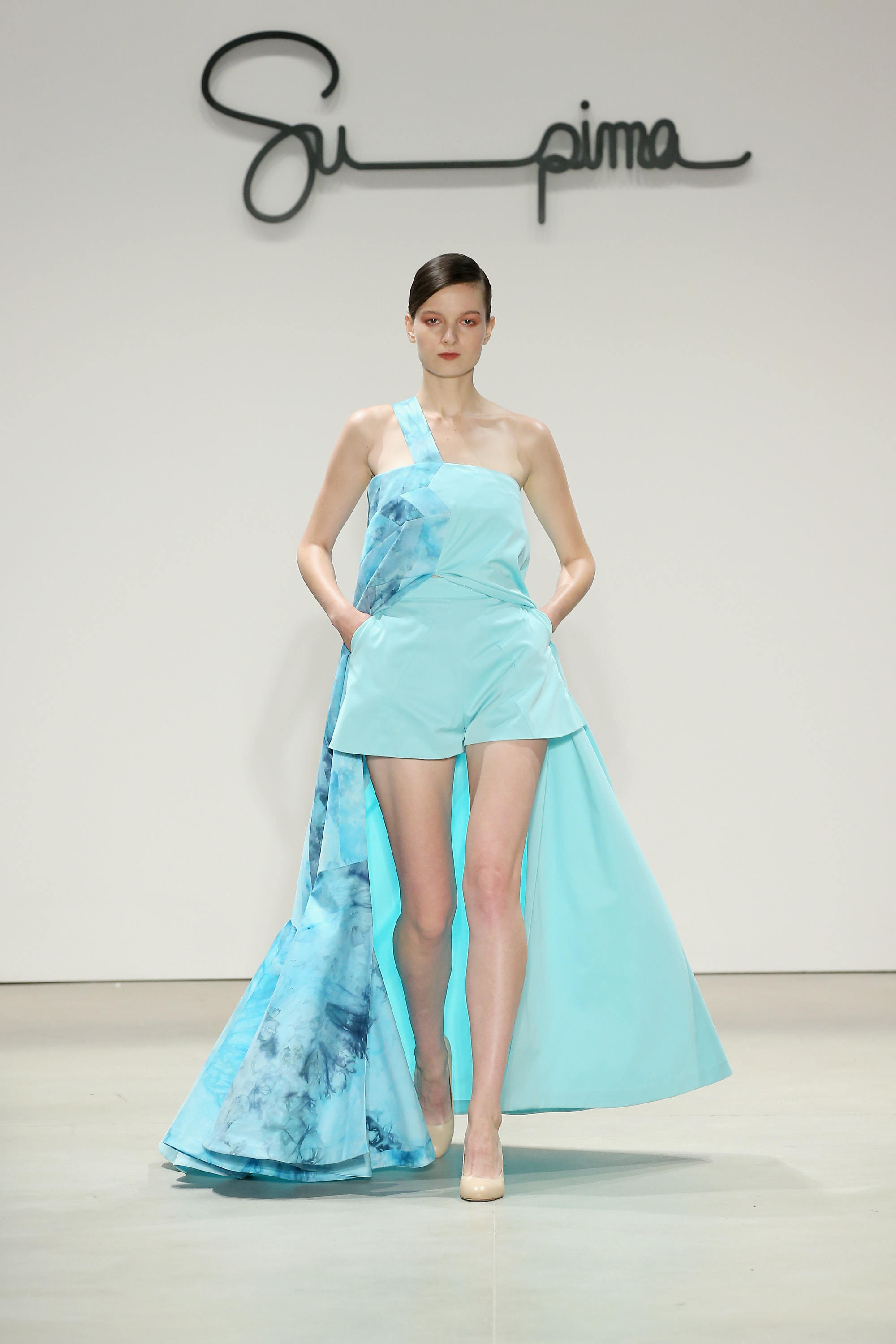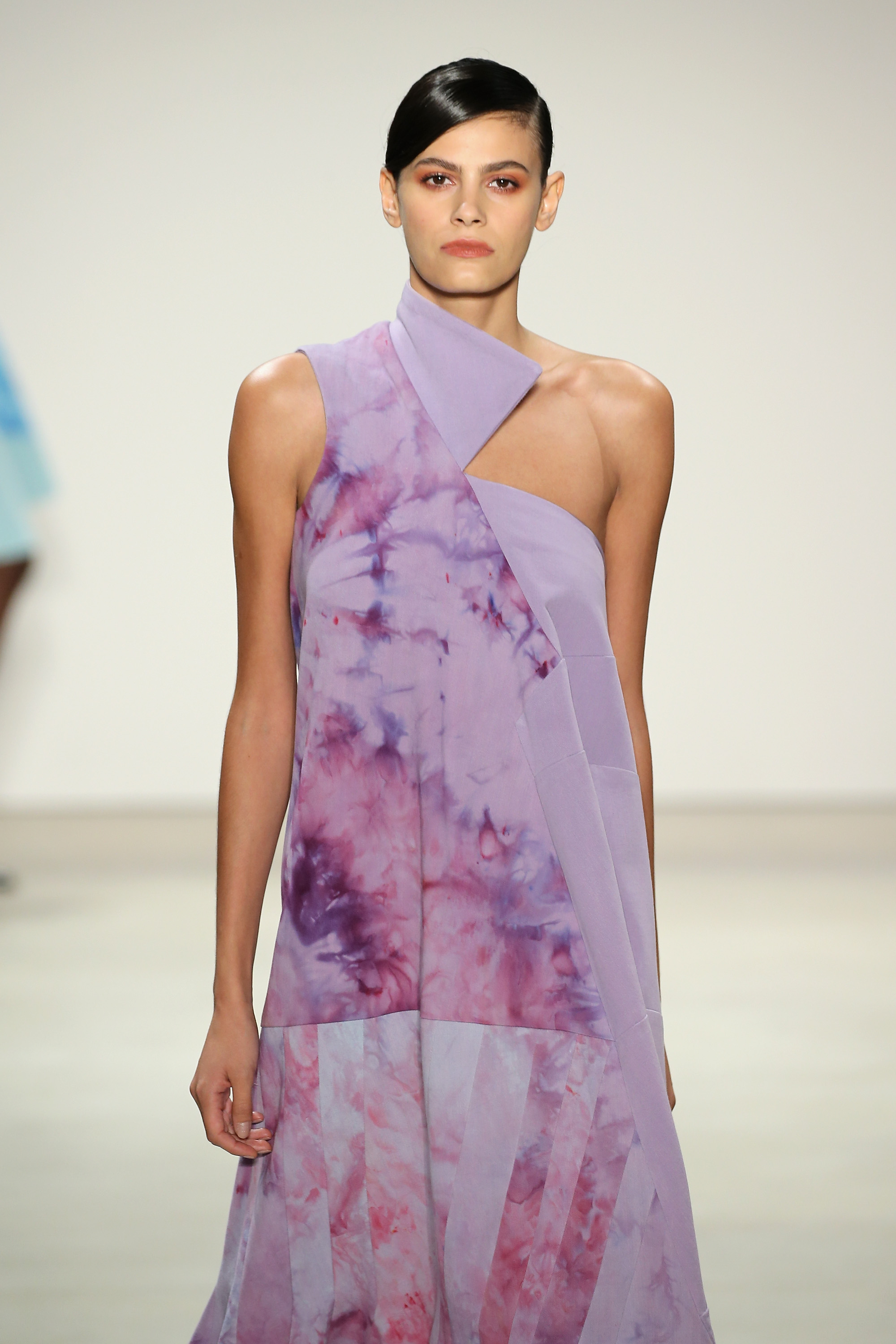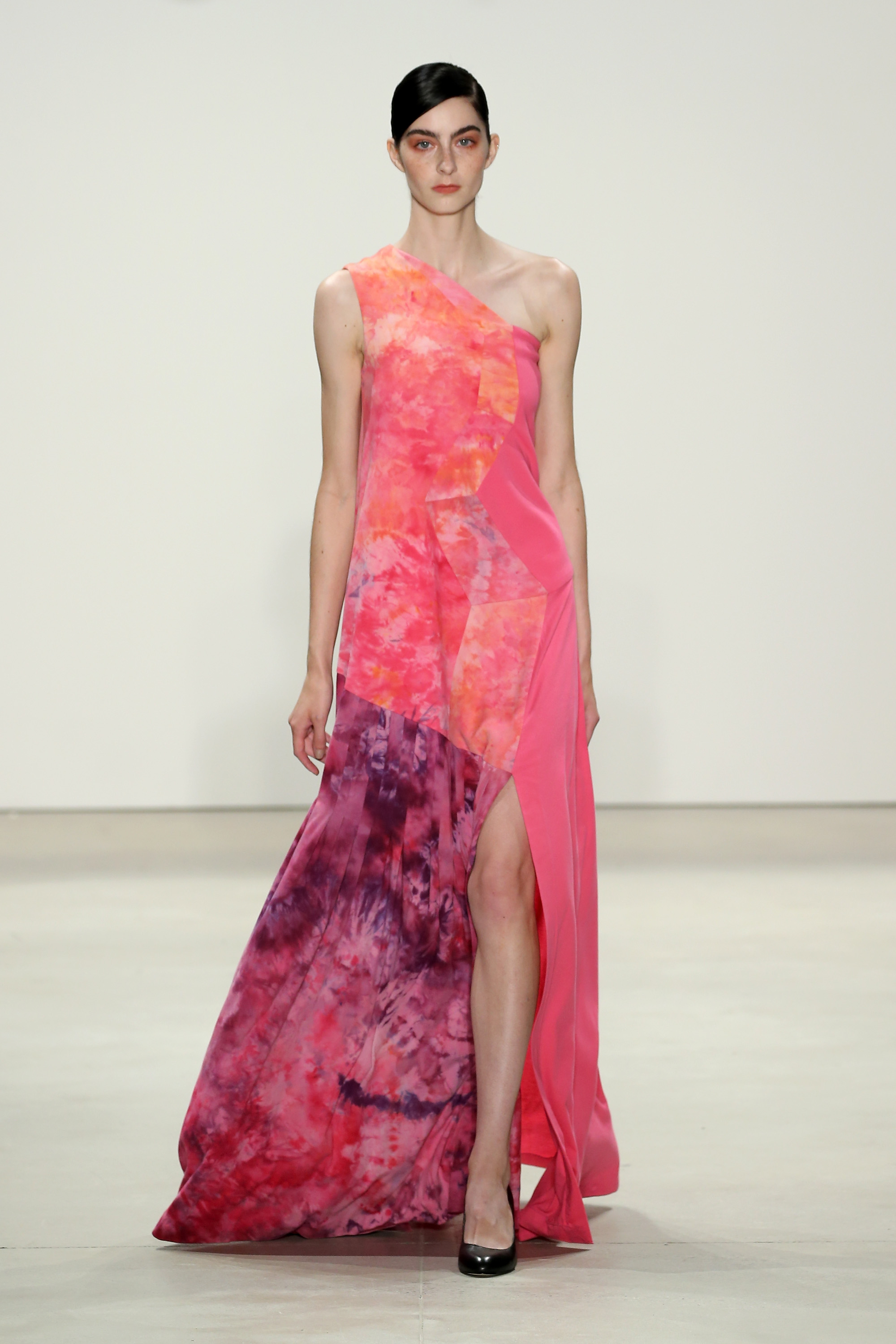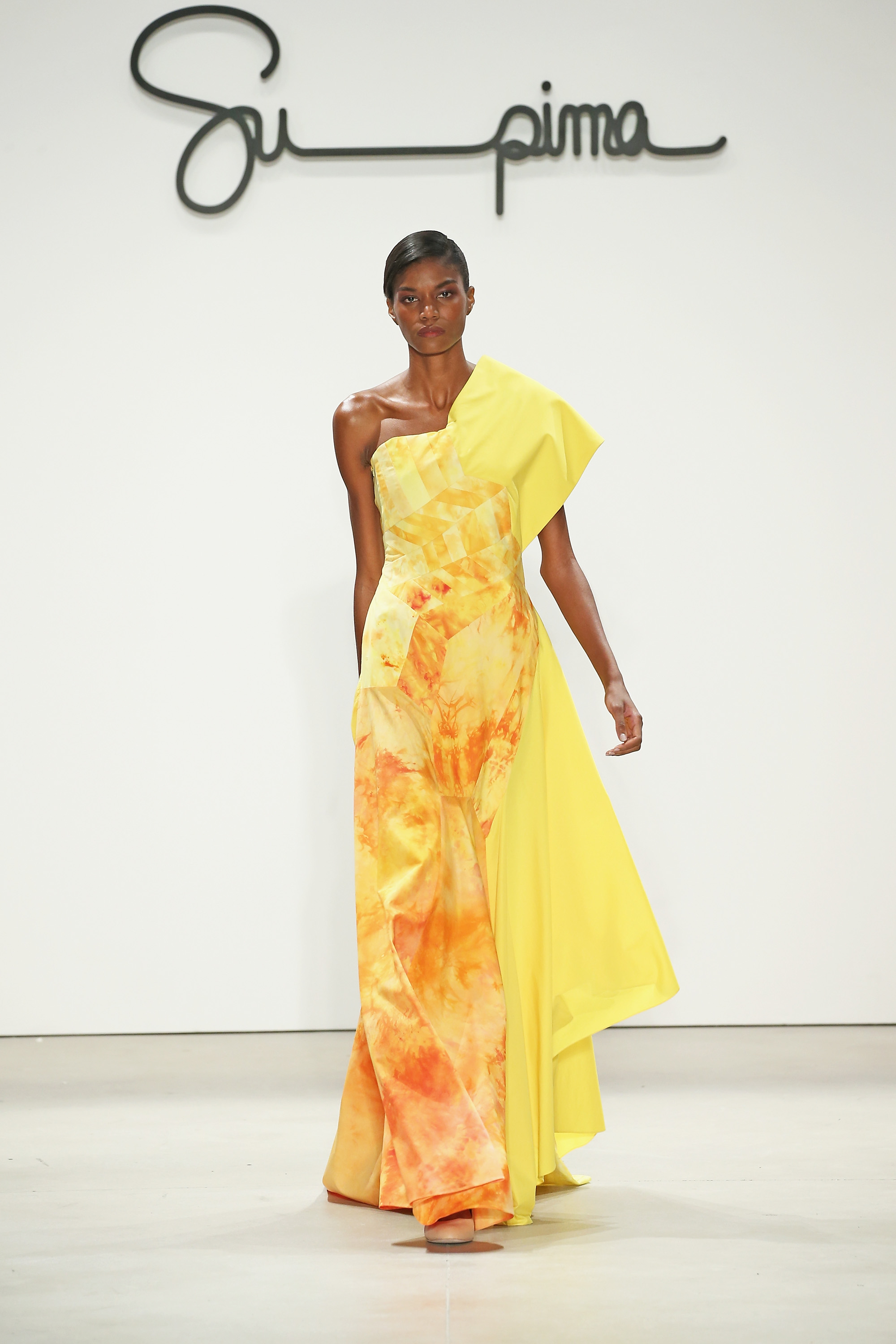 Although Dang didn't win the competition, she was incredibly happy because this competition provides a great launching pad for her career. Additionally, Dang who dreams of becoming a creative director for one of her favorite brands (Dion Lee, Christopher Kane, DKNY, Vera Wang) or for her own line, says she was ecstatic to just be chosen for the competition.
Congratulations to you, Karen Dang! You managed to create stunning collection and make us proud.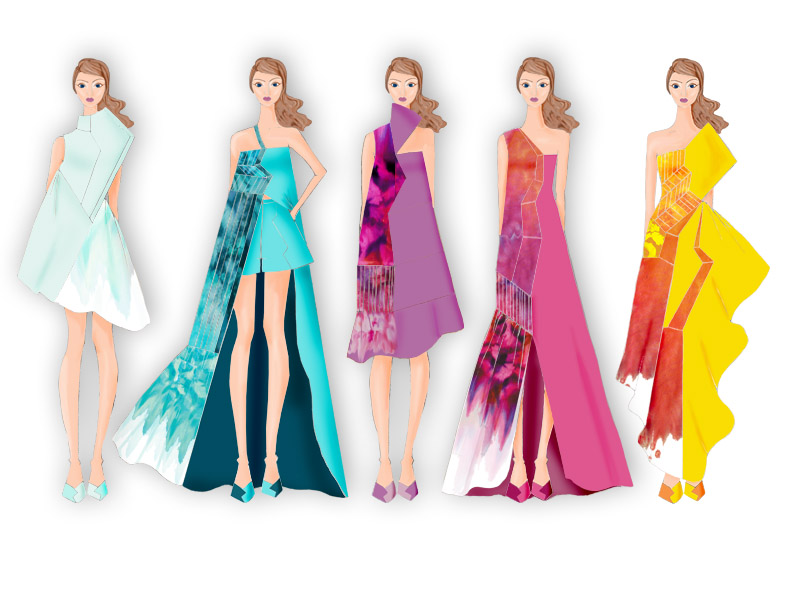 Written by, Taufik Marasabessy, BFA Merchandising