New York, NY, Sept. 12, 2015 — On Friday, September 11th, eight designers from the School of Fashion at Academy of Art University presented their thesis collections at New York Fashion Week. The Spring 2016 show marked the 10th anniversary of the School of Fashion's first showing at New York Fashion Week. For the Spring 2016 season, eight designers presented six collections in a show held at The Arc, Skylight at Moynihan Station; in total, four womenswear collections and two menswear collections were shown.
"In the decade since our first presentation at New York Fashion Week the show has gained momentum, growing in size and in the caliber of fashion professionals, designers, recruiters and media who attend," said Dr. Elisa Stephens, President of Academy of Art University. "We are committed to helping our students launch their careers, and we are honored to give students a platform of this magnitude to present their work as fashion industry professionals."
The School of Fashion first presented collections at New York Fashion Week in September 2005, showing annually from 2005 to 2007. To give more students the opportunity to show their collections in New York, in 2008 the School of Fashion expanded its Fashion Week presence and began showing both Spring and Fall collections, a practice it has continued ever since.
"This season's designers have created collections that are concentrated on minimalism, tending to the contour and structure of the garments," said Simon Ungless, Executive Director of the School of Fashion. "They have shifted their focus away from embellishment and on to the purity of the silhouette by the craft in which they shape and proportion the clothes. This type of constructive tailoring is an inventive way to appreciate the human figure, which elevates the nature and art of their designs."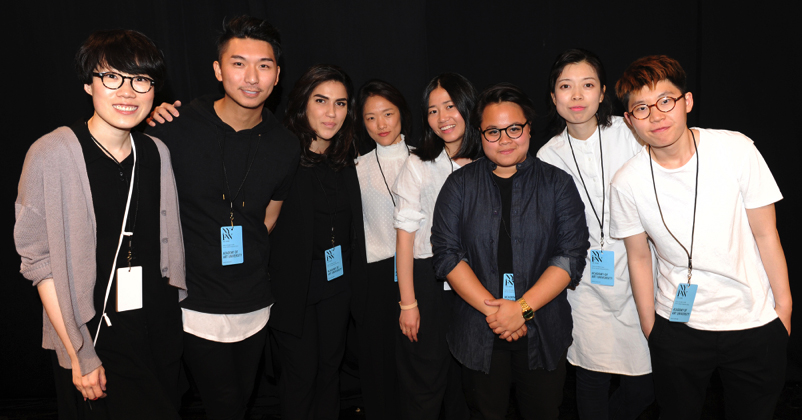 Max Lu and Jingci Jessie Wang – Max Lu, M.F.A. Fashion Design, was born in Taipei, Taiwan and grew up in Taipei City. After he completed his B.F.A. in Fashion Design, he worked as a freelance print pattern designer and fashion stylist assistant. In Taiwan he received an Honorable Mention Award from the Competition of Taiwan Textile Federation and won first prize at Manga Fashion Design Competition. For Spring 2016 Lu created a collaborative collection with Jingci Jessie Wang, M.F.A. Fashion Design, who hails from Hei Long Jiang province, China. Wang completed her B.F.A in Fashion Design in China and worked at Starview Trading Limited where she designed lingerie, underwear and sleepwear collections. She won the second prize for the Bosideng scholarship, the Okawa Textile Company Competition Finalist Award, the 3rd Gunze Fashion Design-China T-shirt Recognition Award and the Triumph Inspiration China National Competition Finalist Award. While working toward her graduate degree, Wang worked at Dan group in San Francisco where she assisted in designing womenswear collections. Lu and Wang previously worked together as a part of a seven designer group that presented their collaborative menswear collection at Spring 2015 New York Fashion Week. For their Spring 2016 collection, Lu and Wang aimed to express ambiguous and unclear forms from a blurry dream. The collection features 1950's classic and elegant silhouettes, executed in modern materials including lame, metallic leather and sequins.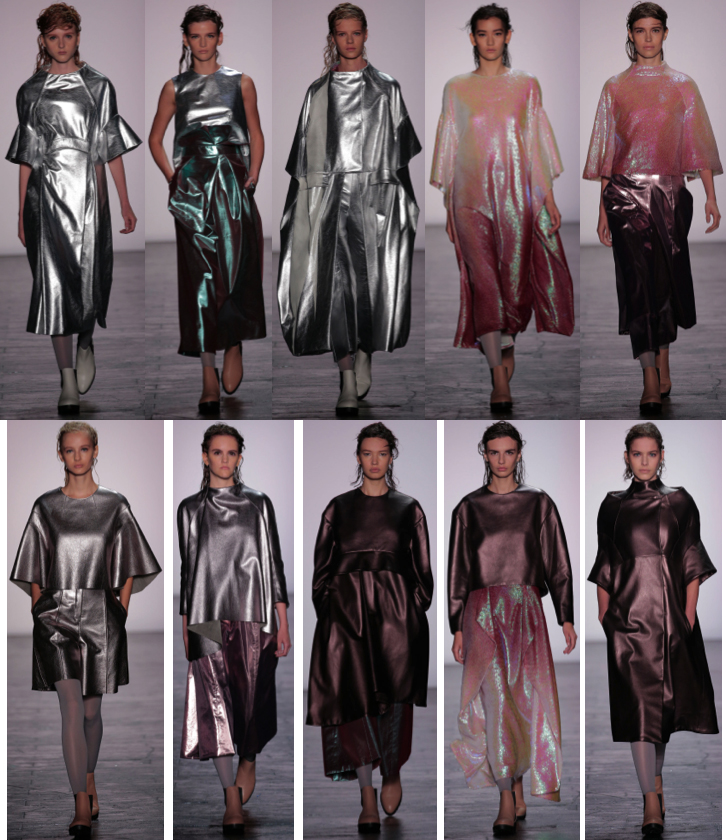 Ruone Yan, B.F.A. Menswear Design, was born and raised in Chongqing, China. As an undergraduate, Yan's work has been shown at the Academy of Art University 2015 Graduation Fashion Show in San Francisco. Yan's menswear collection was inspired by the Cephalotus, also known as the Venus flytrap. For Yan, the Caphalotus raised the question, "Is it better to be safe from external threats, yet be trapped with the promise of a certain, slow death, or to be free but vulnerable to unknown dangers?" Yan's collection shows her inspiration with cocoon-like layers, fabricated from jersey, leather, and beige-toned canvas that she custom dyed with oolong tea.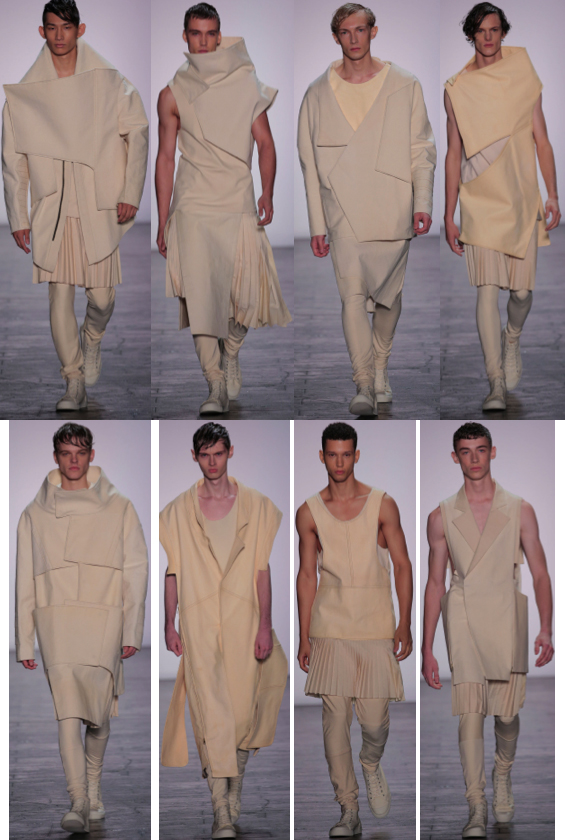 Liz Li and Bom Kim – Liz Li, M.F.A. Fashion Design, was born in Wenzhou, Zhejiang Province, China, and grew up in Shanghai, China. While in Shanghai, Li worked as a design assistant at PCCS Garment Co. Ltd, and as print designer for Zhuang Rong Qipao Co. Ltd. Li's experience in the United States includes working as a fashion designer for San Francisco-based brand the DNA Group, as well as assisting a group of School of Fashion designers with the construction of their Spring 2015 New York Fashion Week collection. For Spring 2016, Li created a collaborative collection with M.F.A. Knitwear Designer Bom Kim, who was born and raised in Seoul, South Korea. Traditional Chinese painting and the juxtaposition of abstract art and freehand brushwork inspired the collection; their inspiration can be clearly seen in the hand painted fabrics and embroidery used throughout the collection. A color story inspired by the seasons roots the collection with a natural palette, which is set off by contrasting black details. Garments are constructed from linen and transparent fabrics to give the collection a sculptural, airy quality and are juxtaposed with sturdy custom designed knitwear by Kim.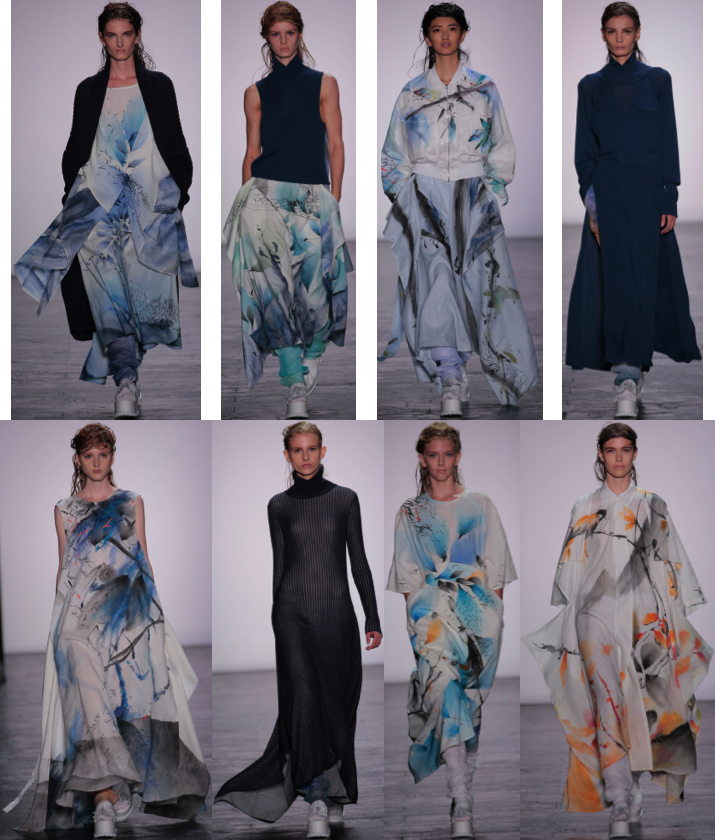 Mehrzad Hemati, M.F.A. Fashion Design, hails from Tehran, Iran. Before coming to Academy of Art University, Hemati launched her own women's ready-to-wear label, Mezza, and while pursuing her graduate studies she has interned at Yigal Azrouël in New York. Hemati's Spring 2016 womenswear collection blurs gender lines, incorporating menswear elements into the cotton, silk charmeuse, duchess satin and organza garments. The collection features custom closures, which are designed to look like piercings.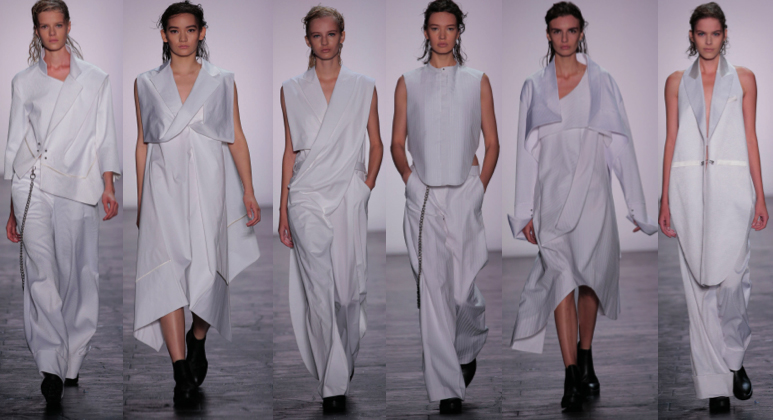 Livia Bianda, B.F.A. Menswear Design, was born and raised in Jakarta, Indonesia. She has immersed herself in the design world, serving as the menswear intern at Alexander Wang in New York, assisting her classmates with their 2014 graduation collections and contributing to the design development process in styling menswear looks as a part of the design team for the Indonesia Day festival in San Francisco. In March of 2014, her work was chosen by Academy of Art University to participate in the first round of the Joe's Blackbook Design Competition in New York. Bianda's lycra, mesh, pinstripe wool and pinstripe cotton graduation collection was inspired by the uniforms and exaggerated silhouettes seen on football players.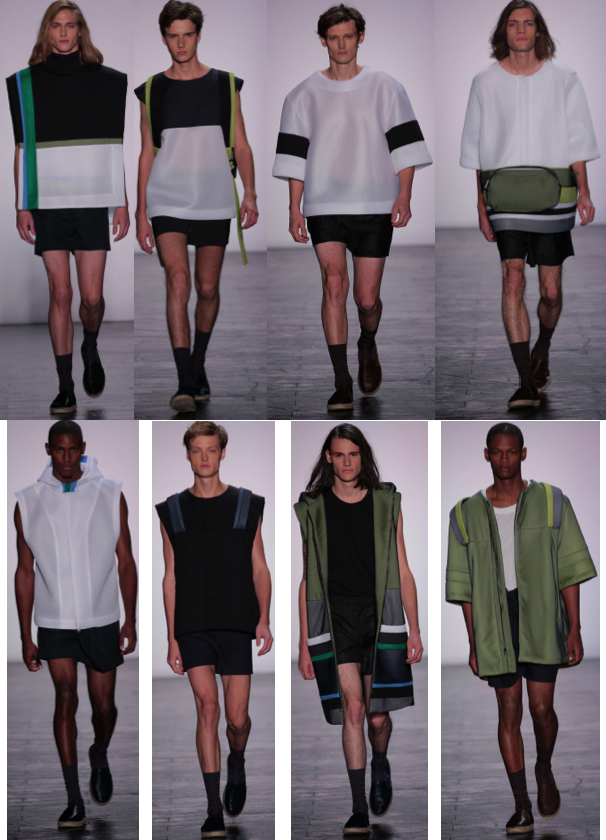 Wenhan Yuan, M.F.A. Fashion Design, was born in Yanji Jinlin, China. After completing her B.F.A. in Fashion Design, she worked as a visual merchandising intern at Yanbian International Department Store. She also has experience working as a freelance fashion designer at creative MPK studio in Yanji, China. Yuan's senior collection was created with a variety of materials like cotton, suit fabrics and paper textured fabrics. In her collection, Wenhan deliberately reflected a sensuous woman in men's clothing, emphasizing fresh style, sex and emotion.