It was a sunny day in Manhattan when Academy of Art University School of Fashion students presented their collection at New York Fashion Week. It was also the school's 10th anniversary showing in New York Fashion Week. This year, Academy of Art University presented six collections designed by eight talented students.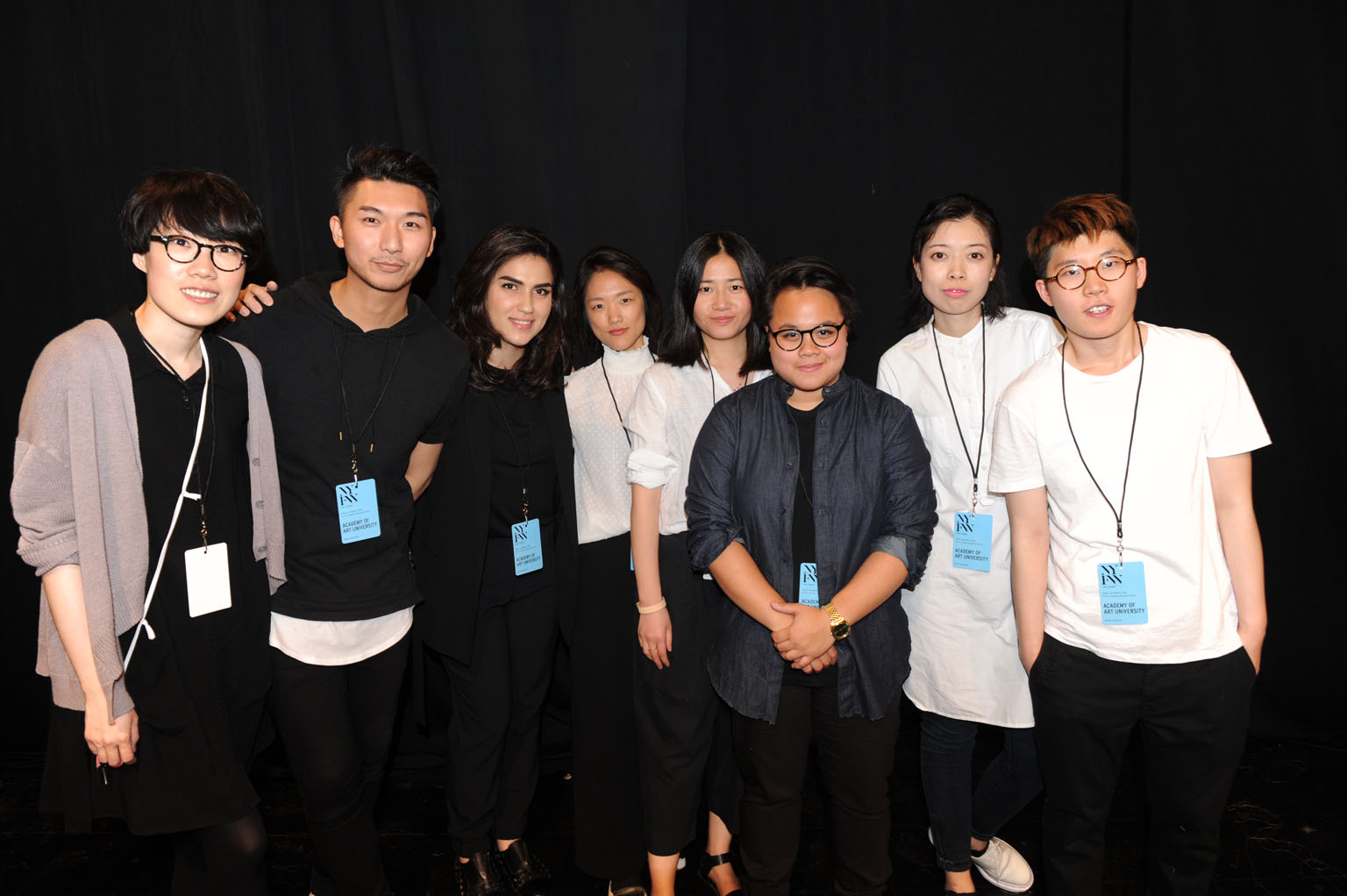 The show started off with Max Lu and Jingci Jessie Wang's collaborative collection. Max, born in Taiwan and Jessie, born in China, are both M.F.A. fashion design students. They used high quality materials and fabrics such as lame, metallic, leather and sequins to give the collection an edgy and modern look. As an opener, Lu and Wang's collection definitely captivated the audience in the room and took them on a trip through a dazzling dream world.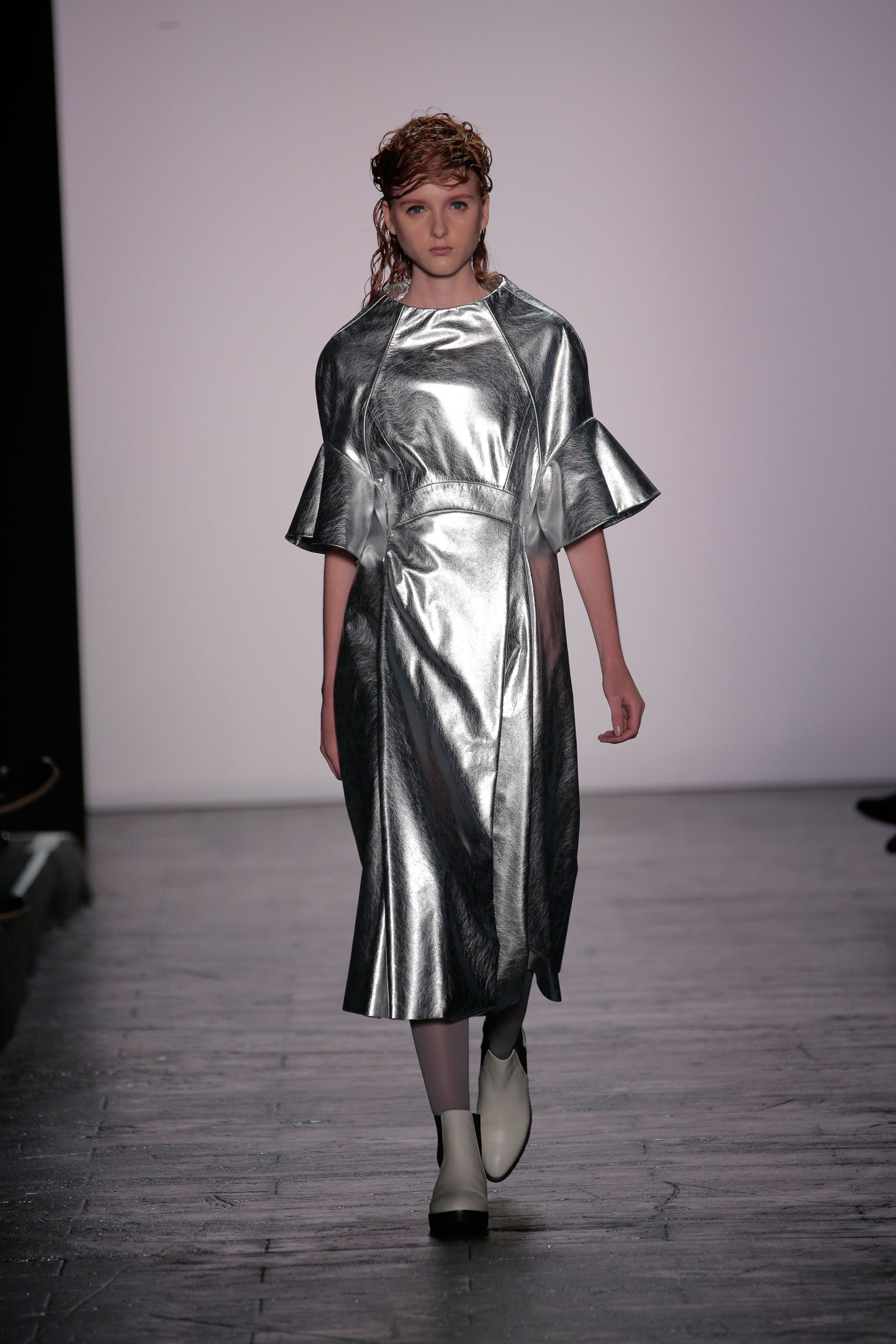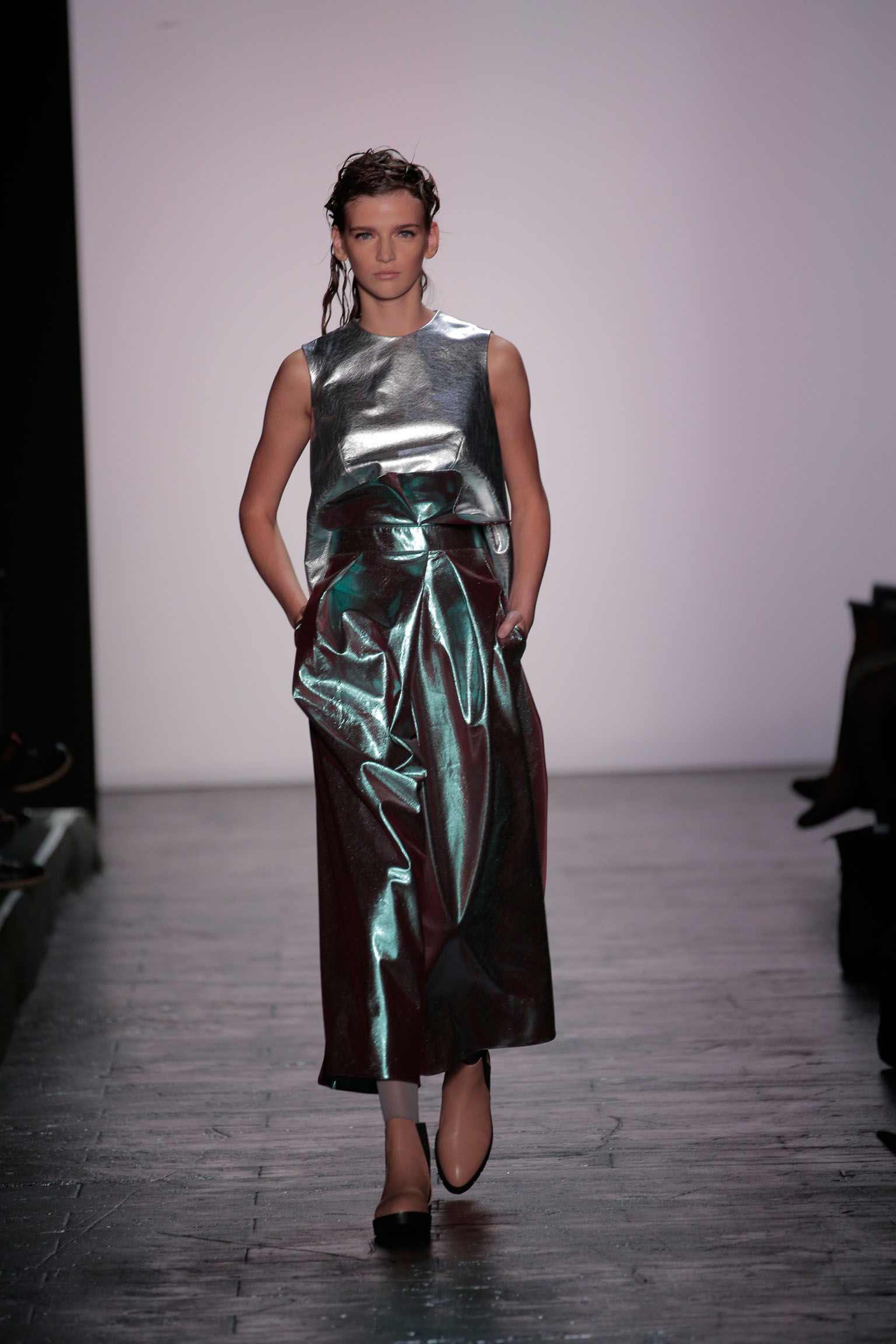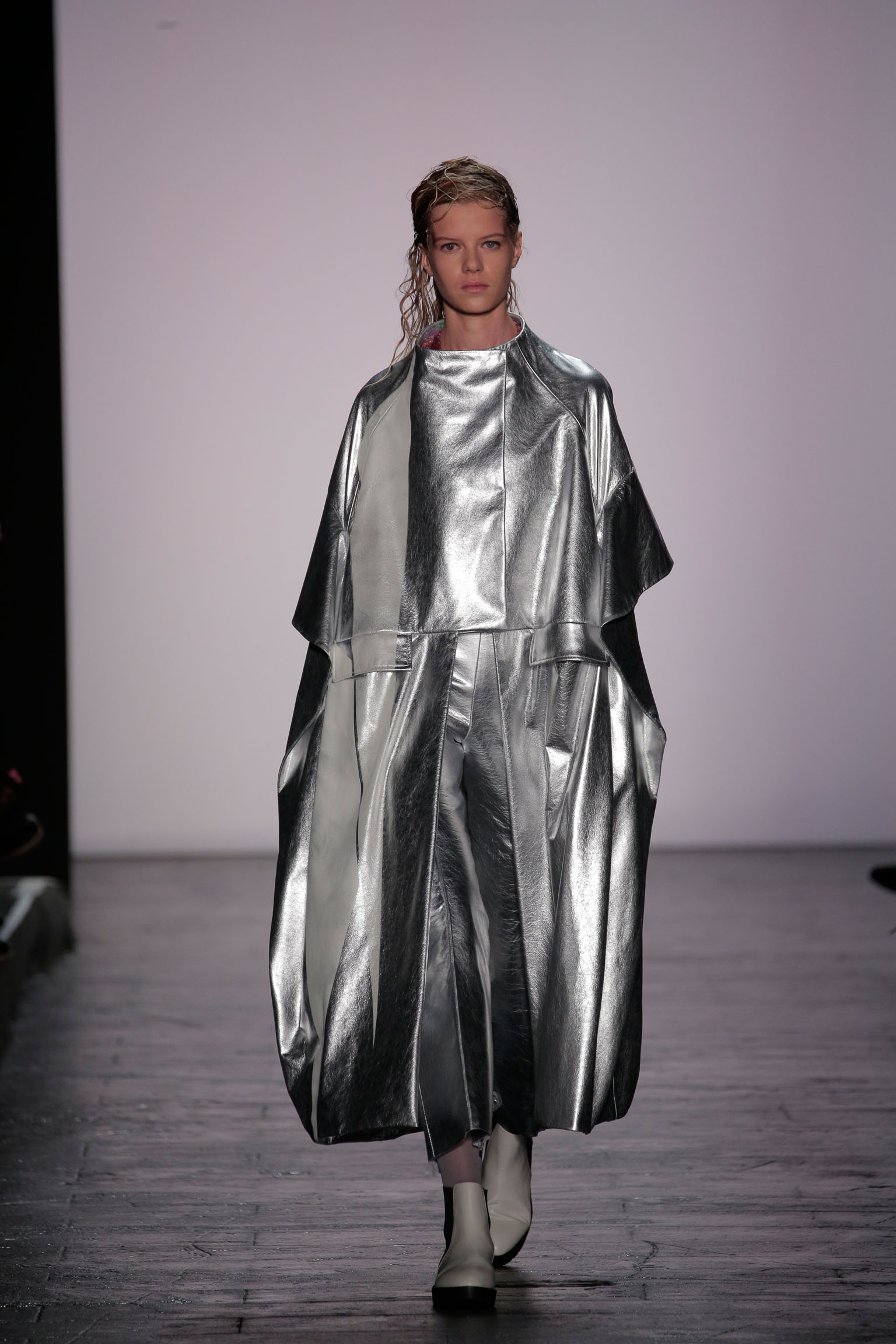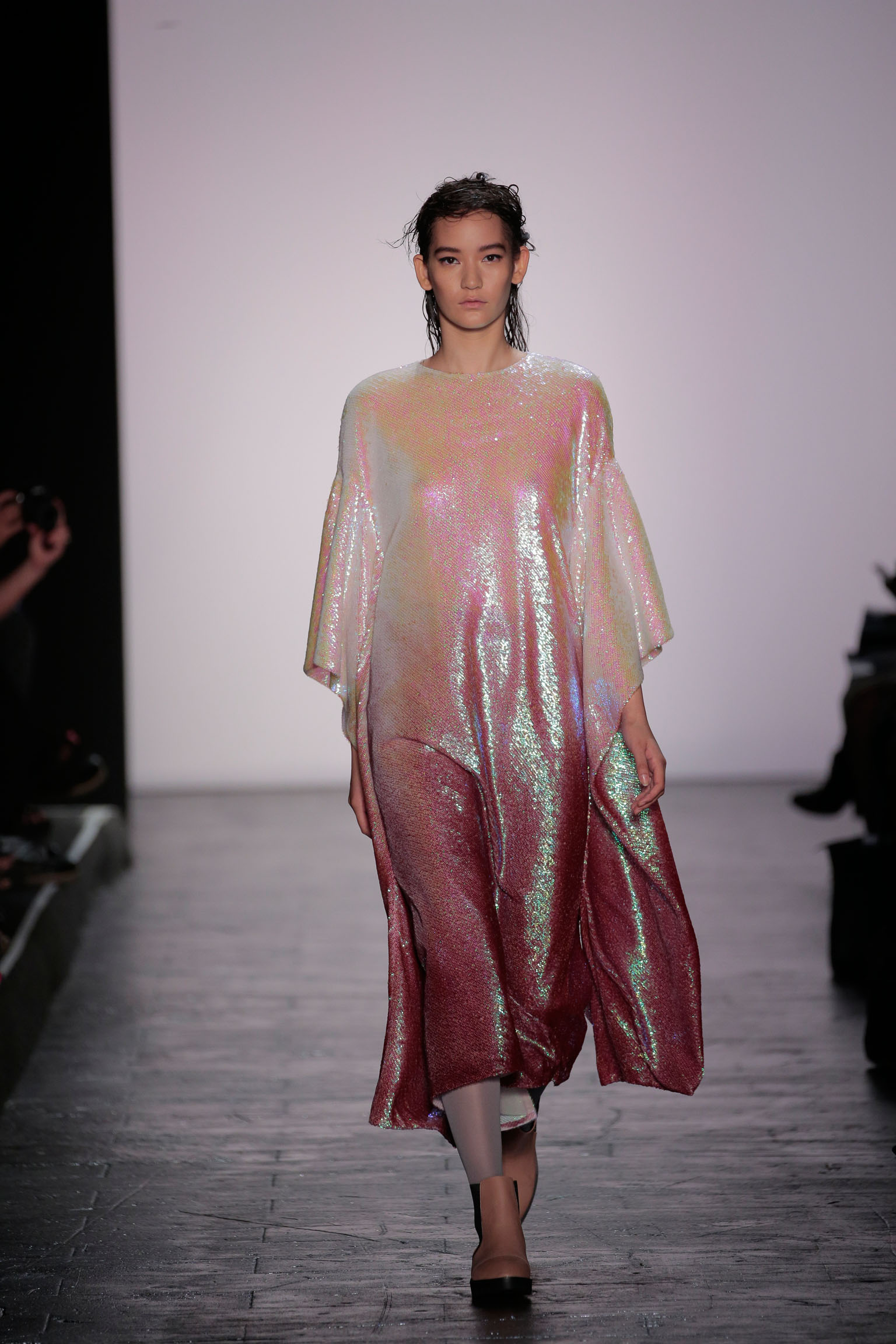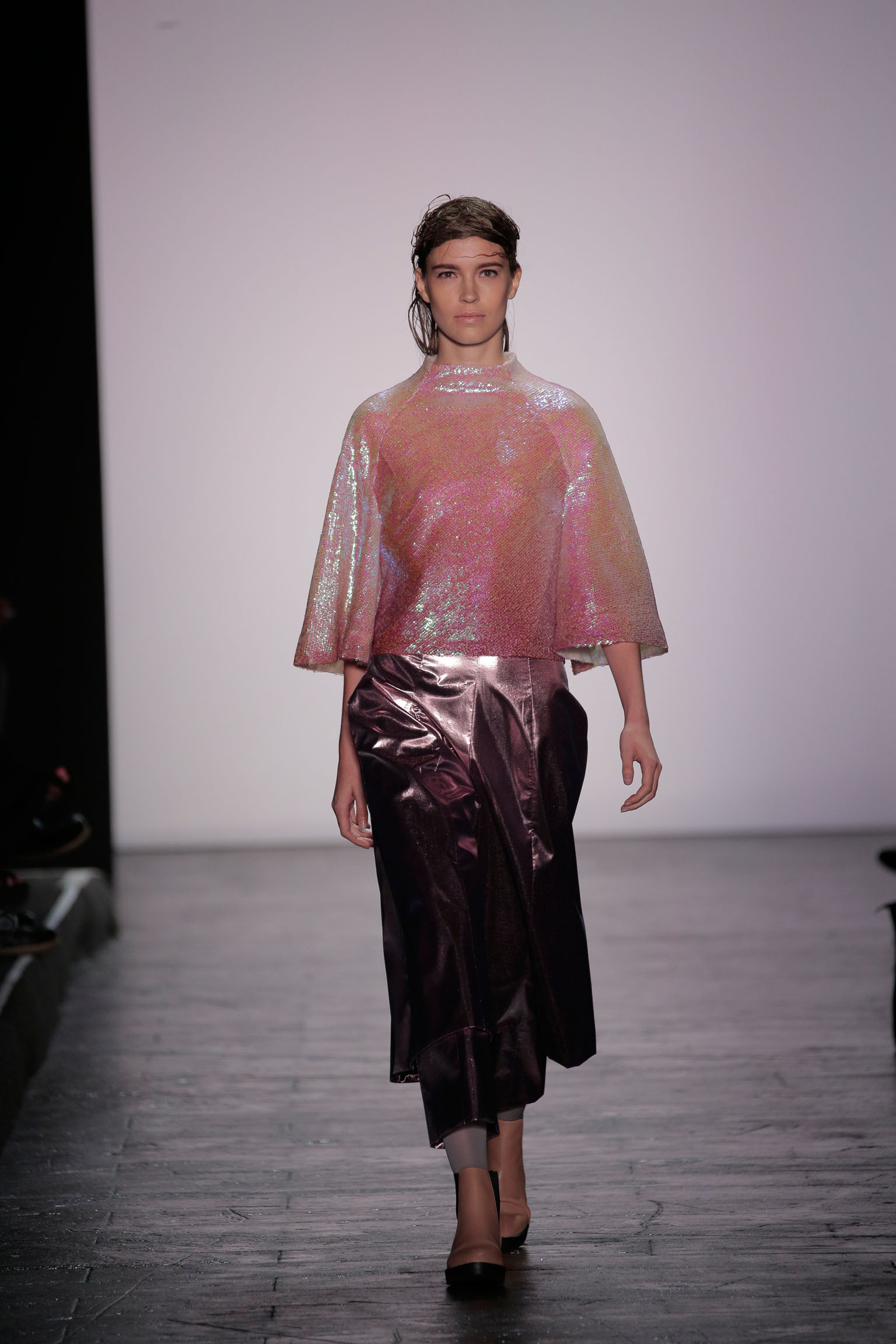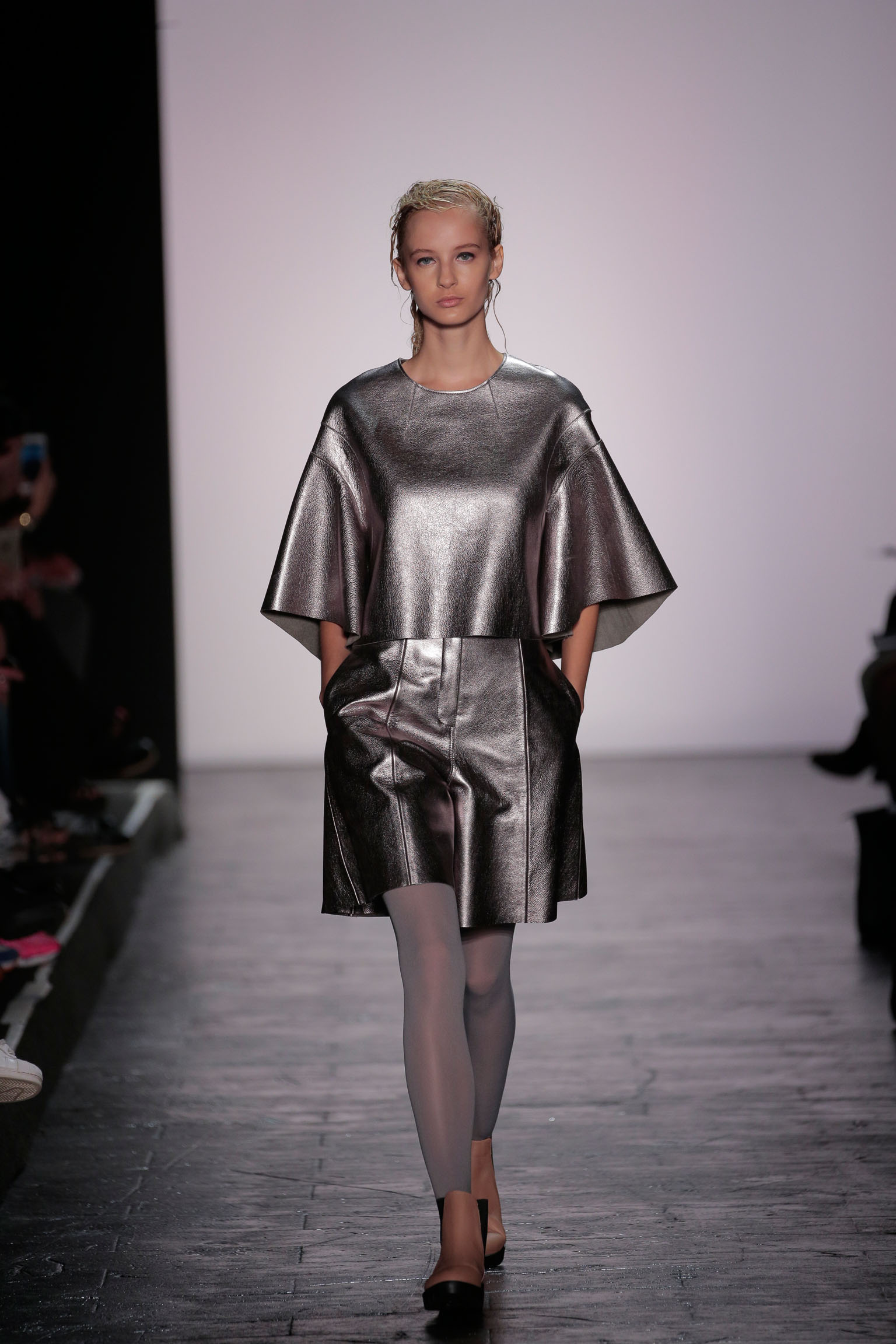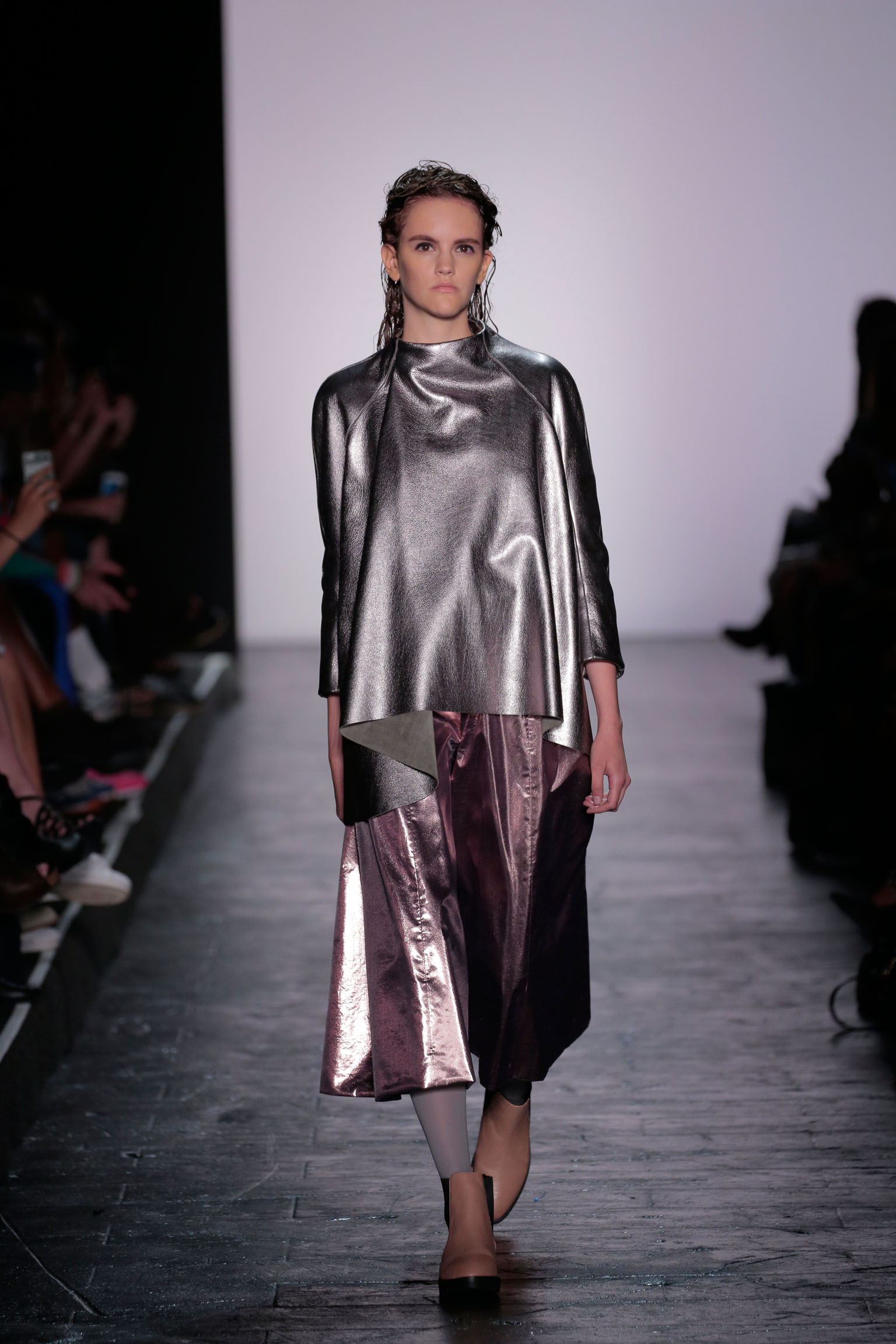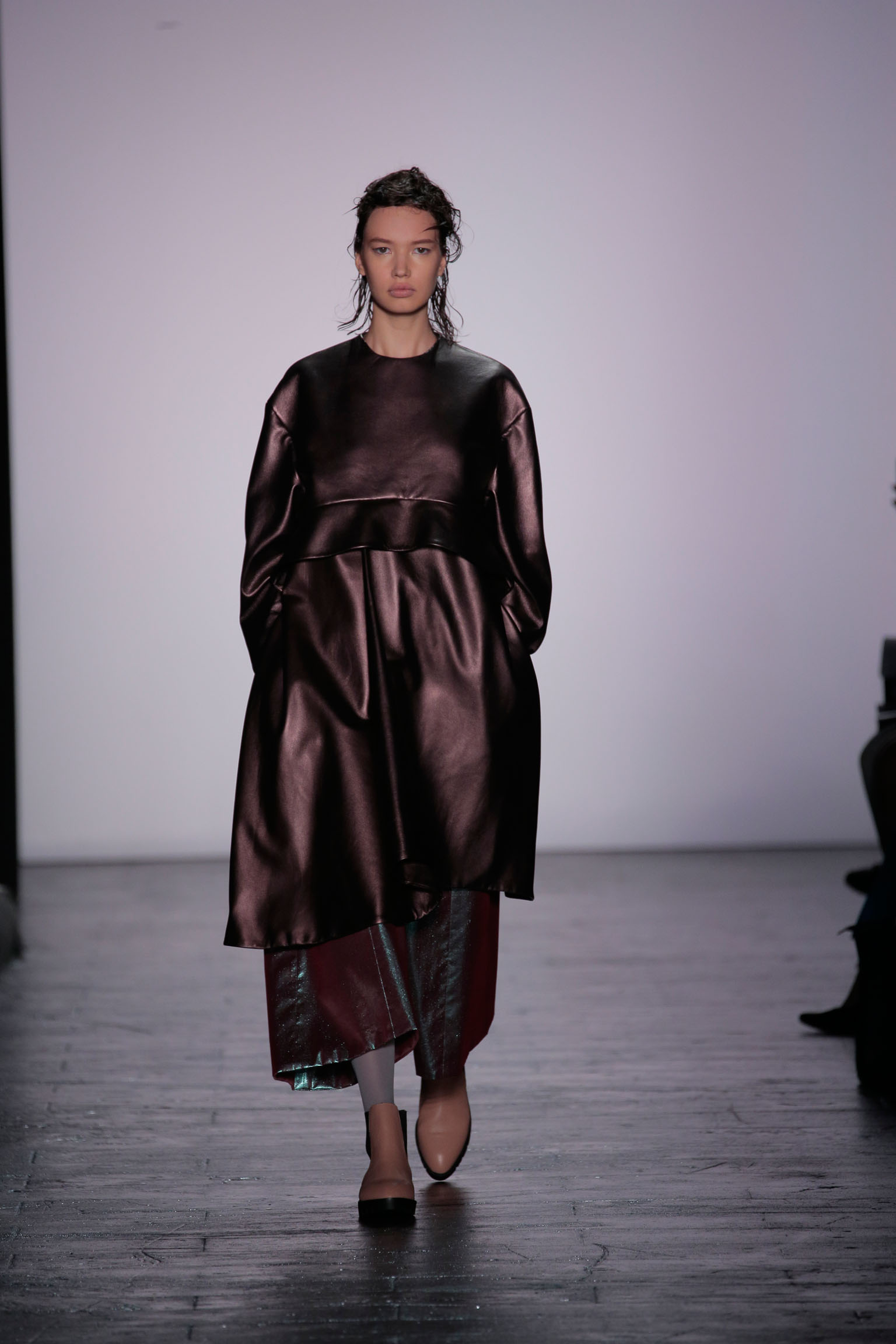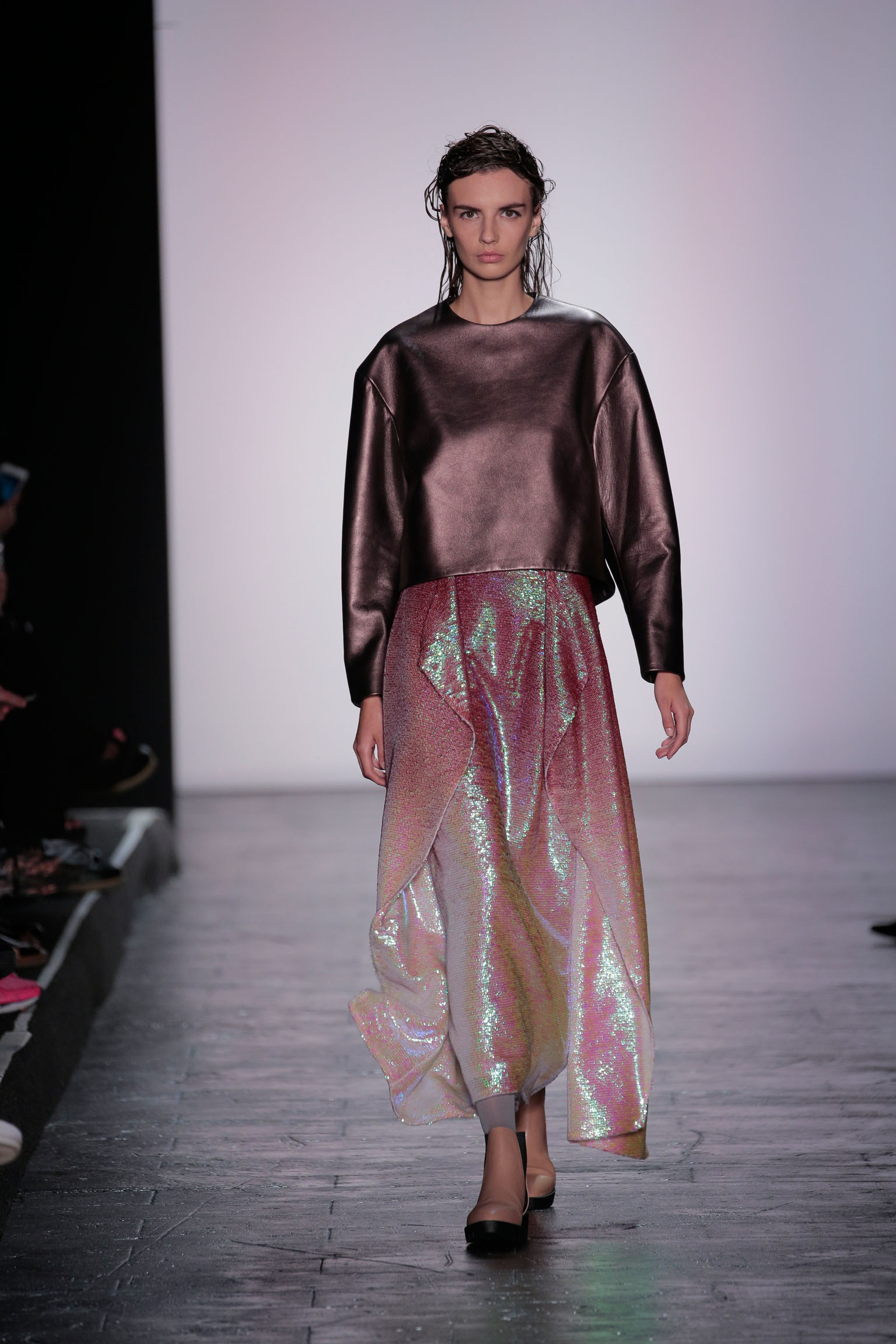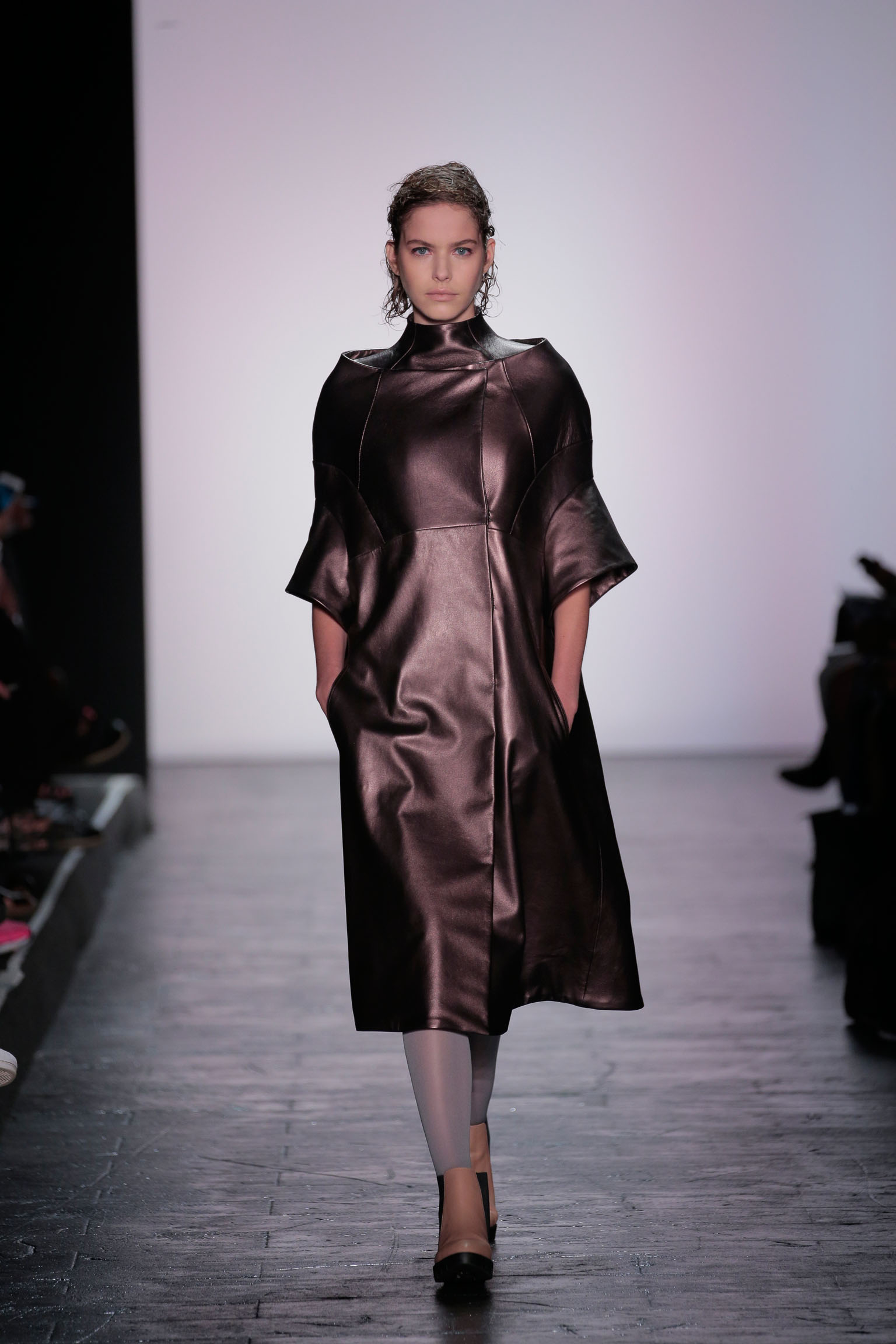 Ruone Yan's collection was right behind Max and Jessie's. Ruone was born and raised in China and she is a M.F.A. Menswear Design student. She is no stranger to the runway as her collection was also presented in the School of Fashion's 2015 Graduation Fashion Show in San Francisco. Her collection was inspired by the Cephalotus, also known as the Venus Flytrap. She custom dyed all her fabrics with oolong tea created an off white color throughout the collection. The boxy shape of Yan's collection reminds me of the flytrap itself, entrapping the models in her designs.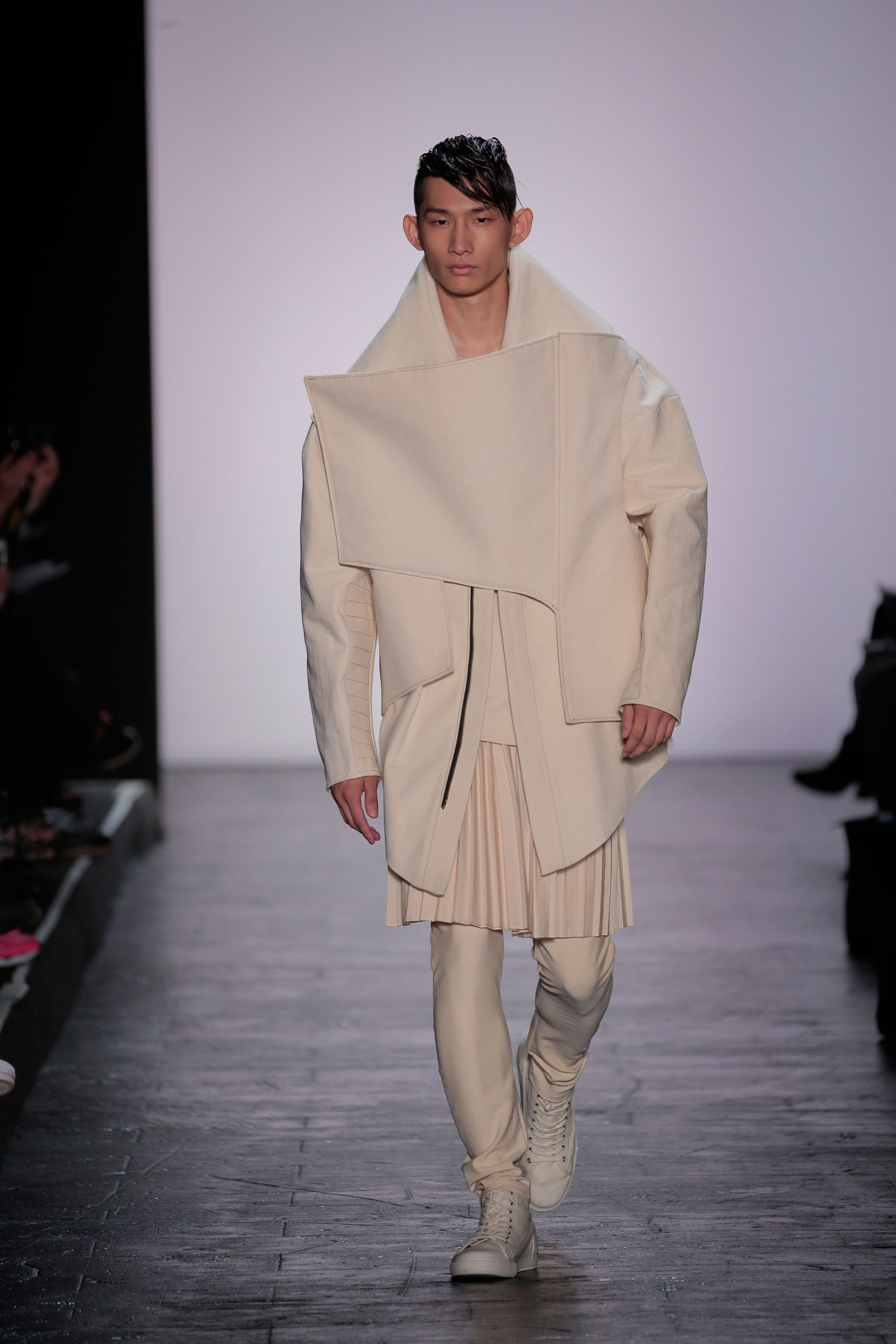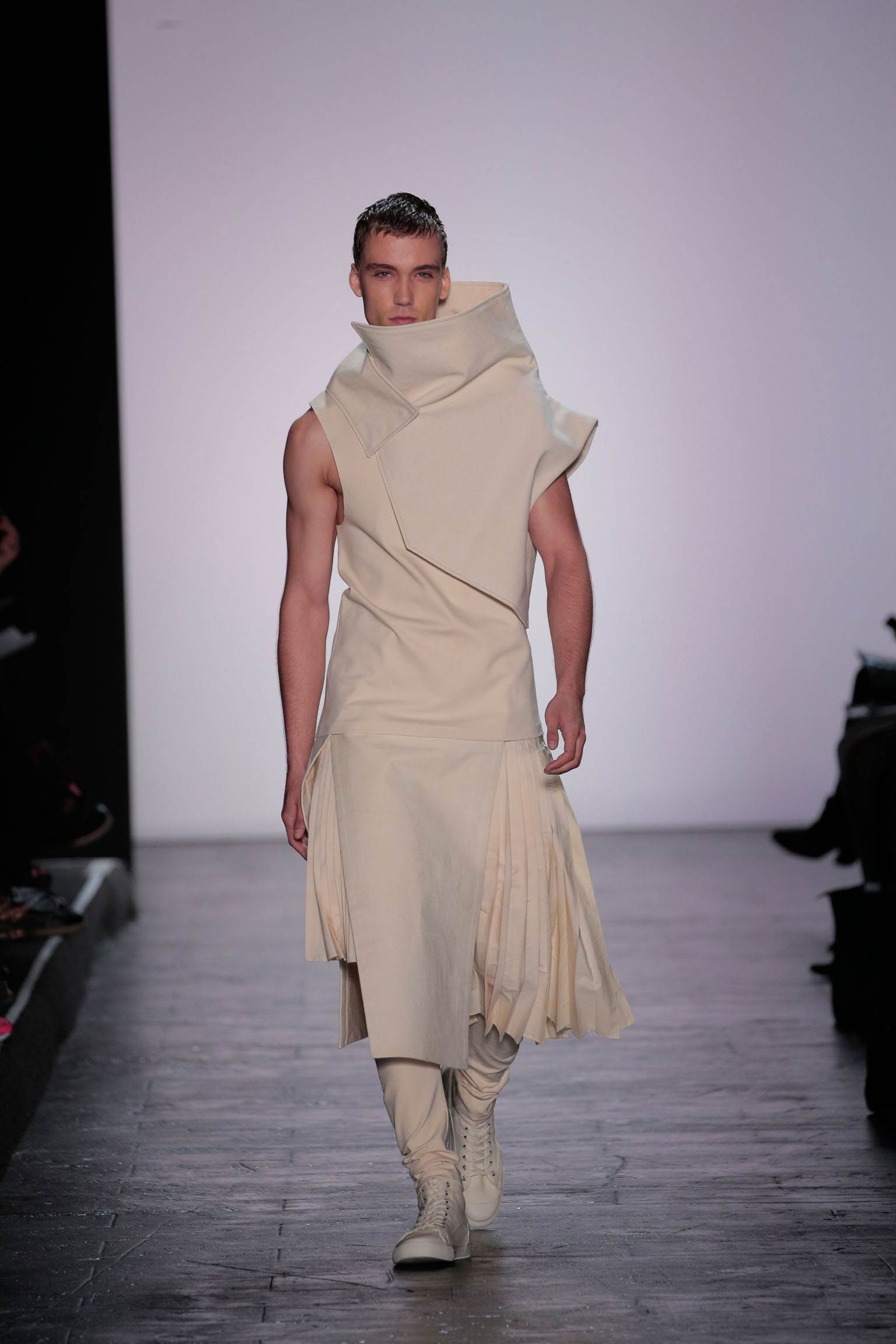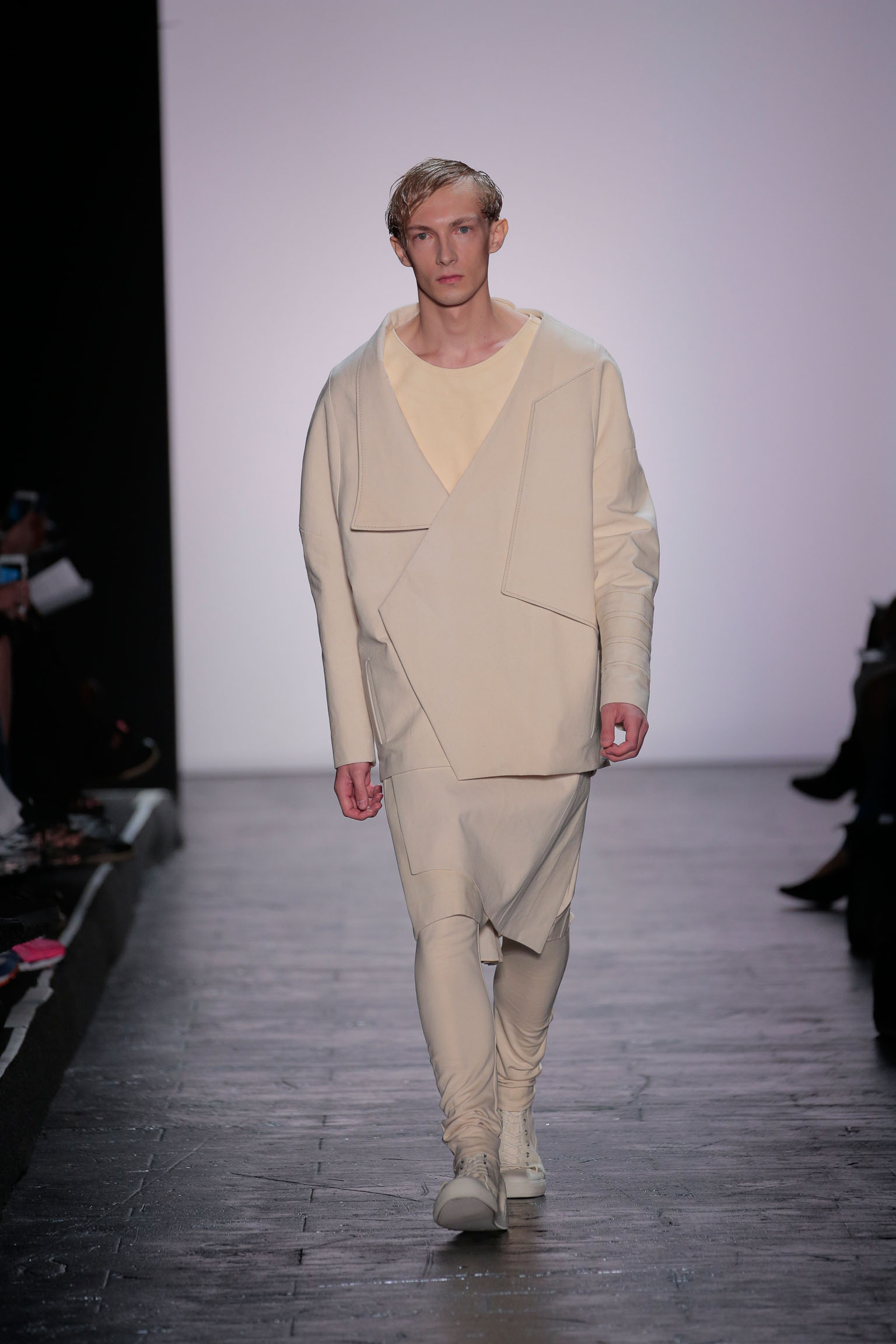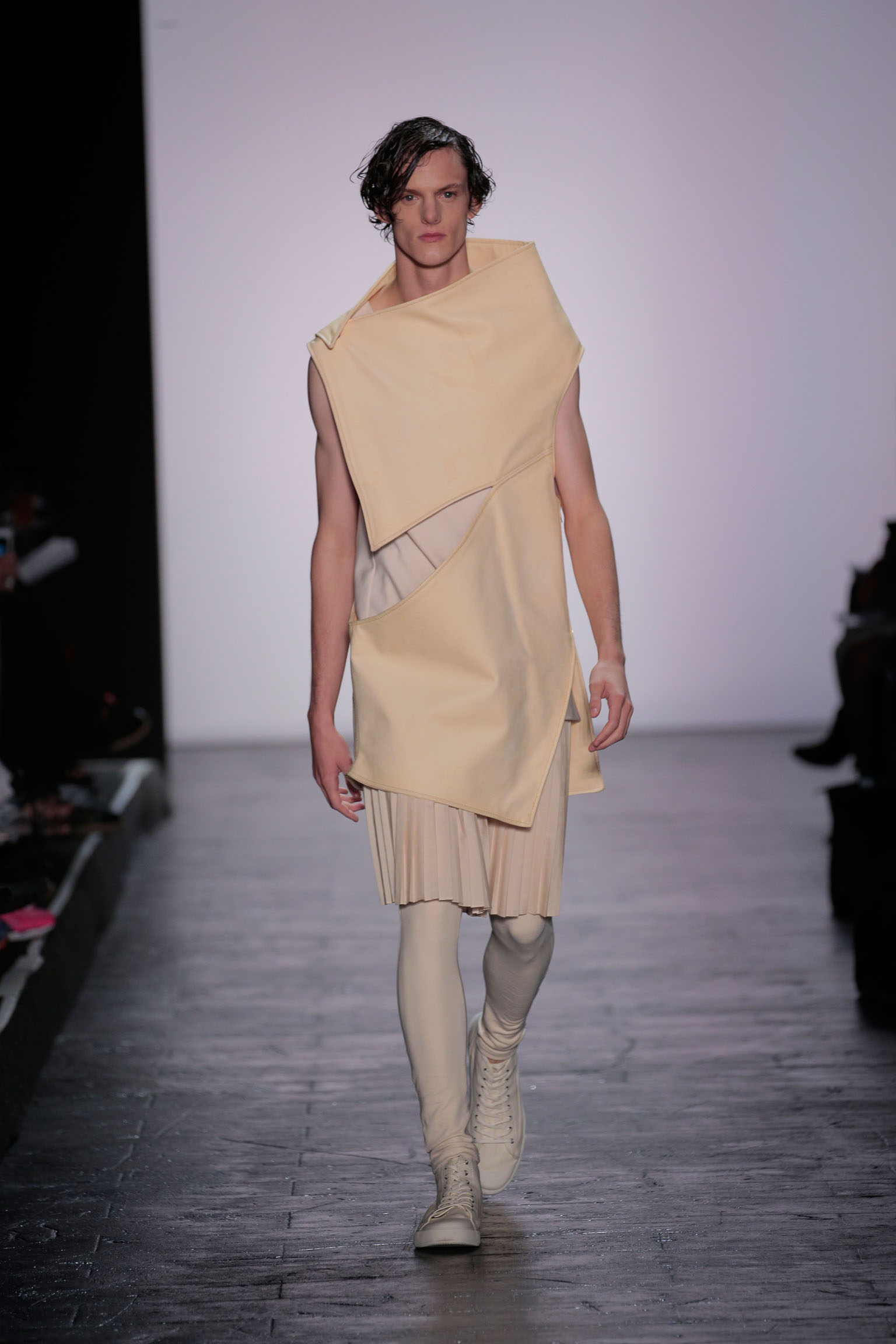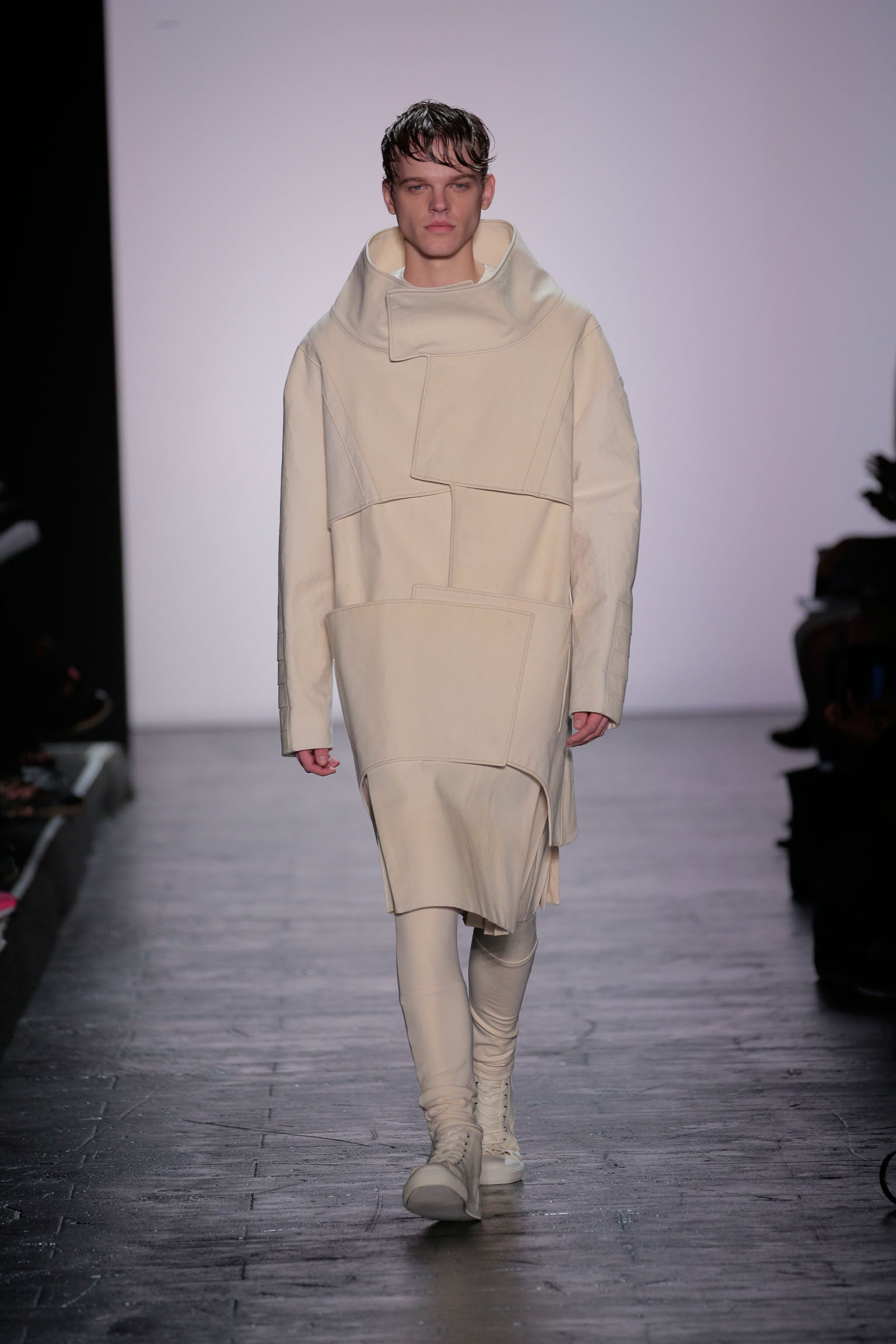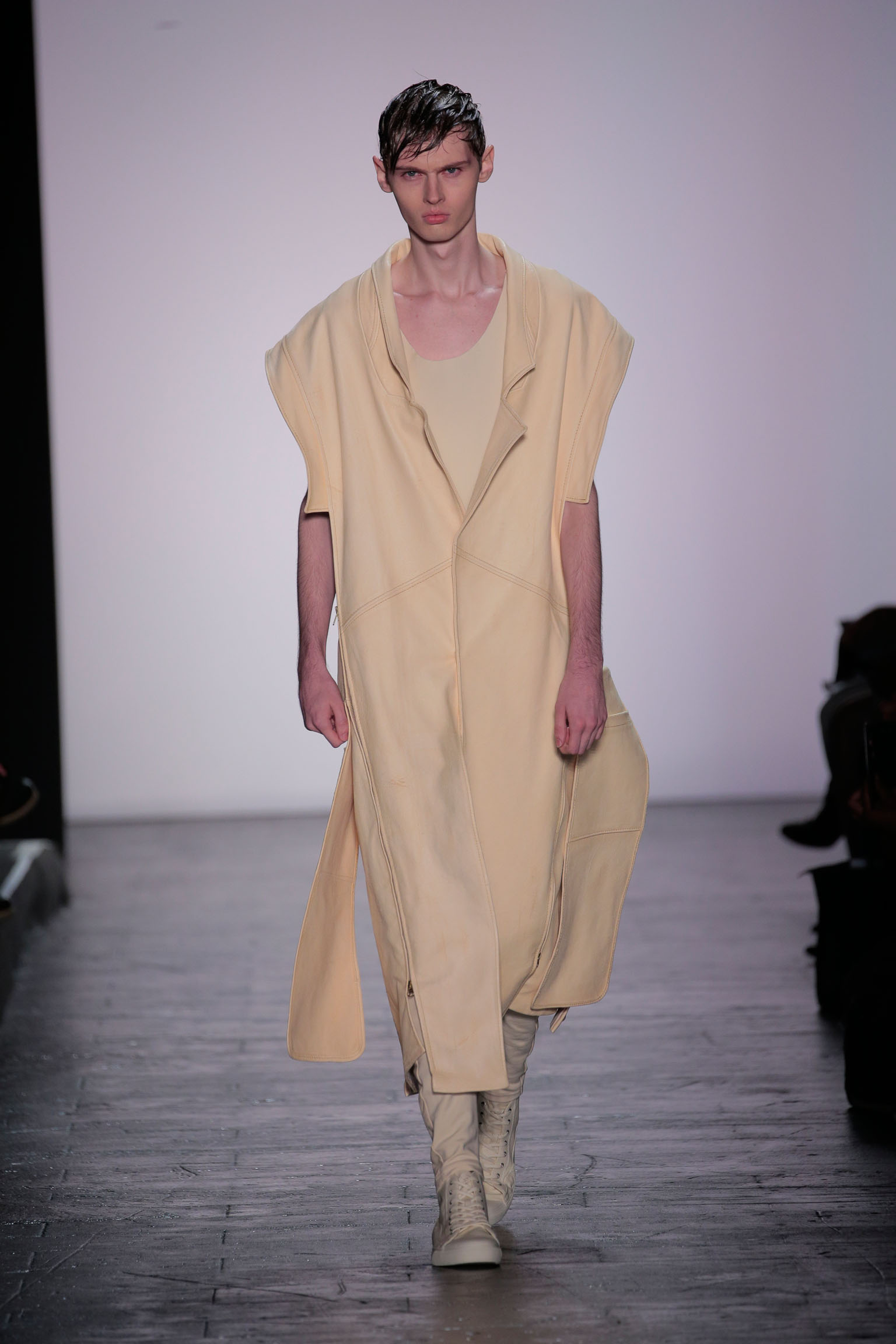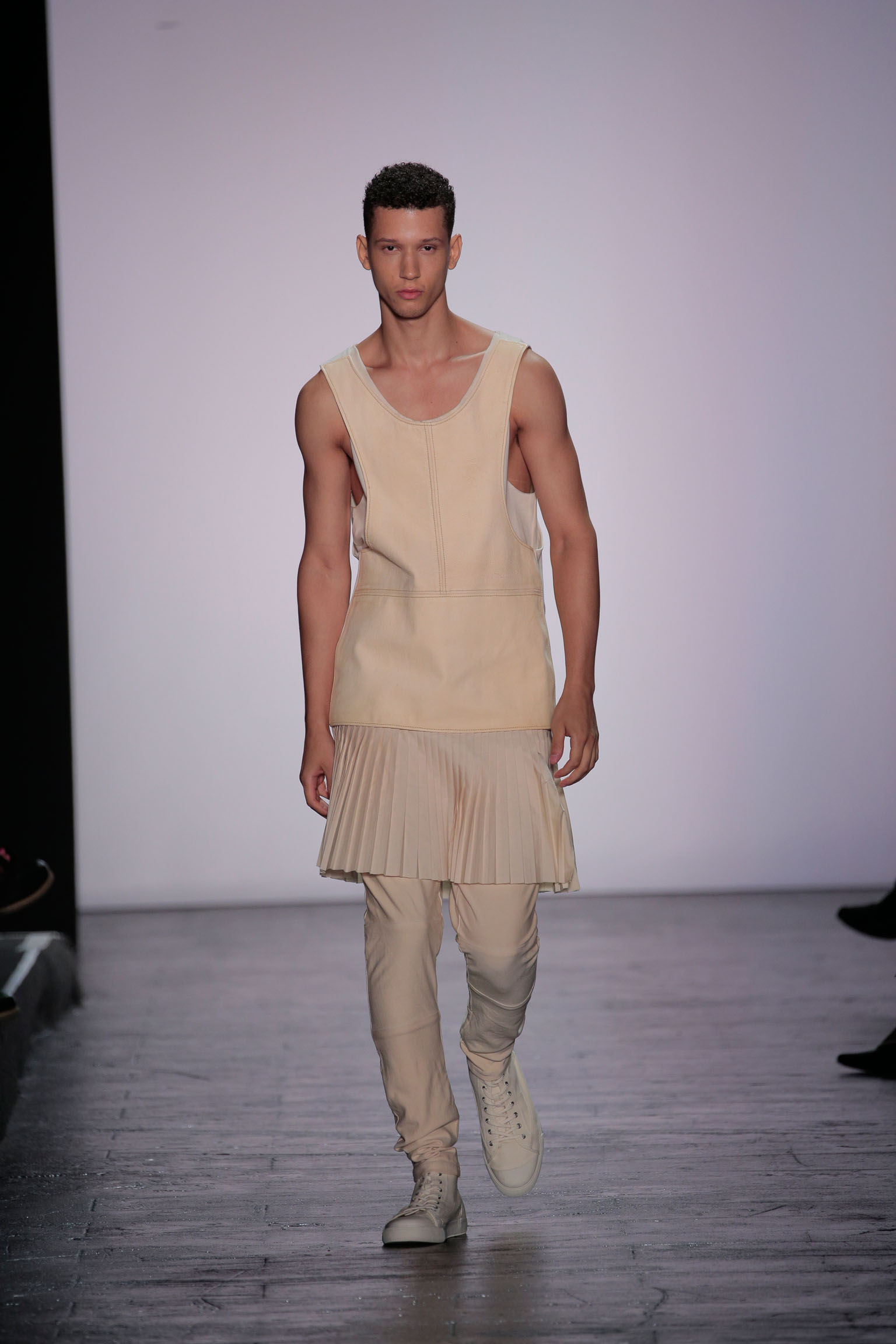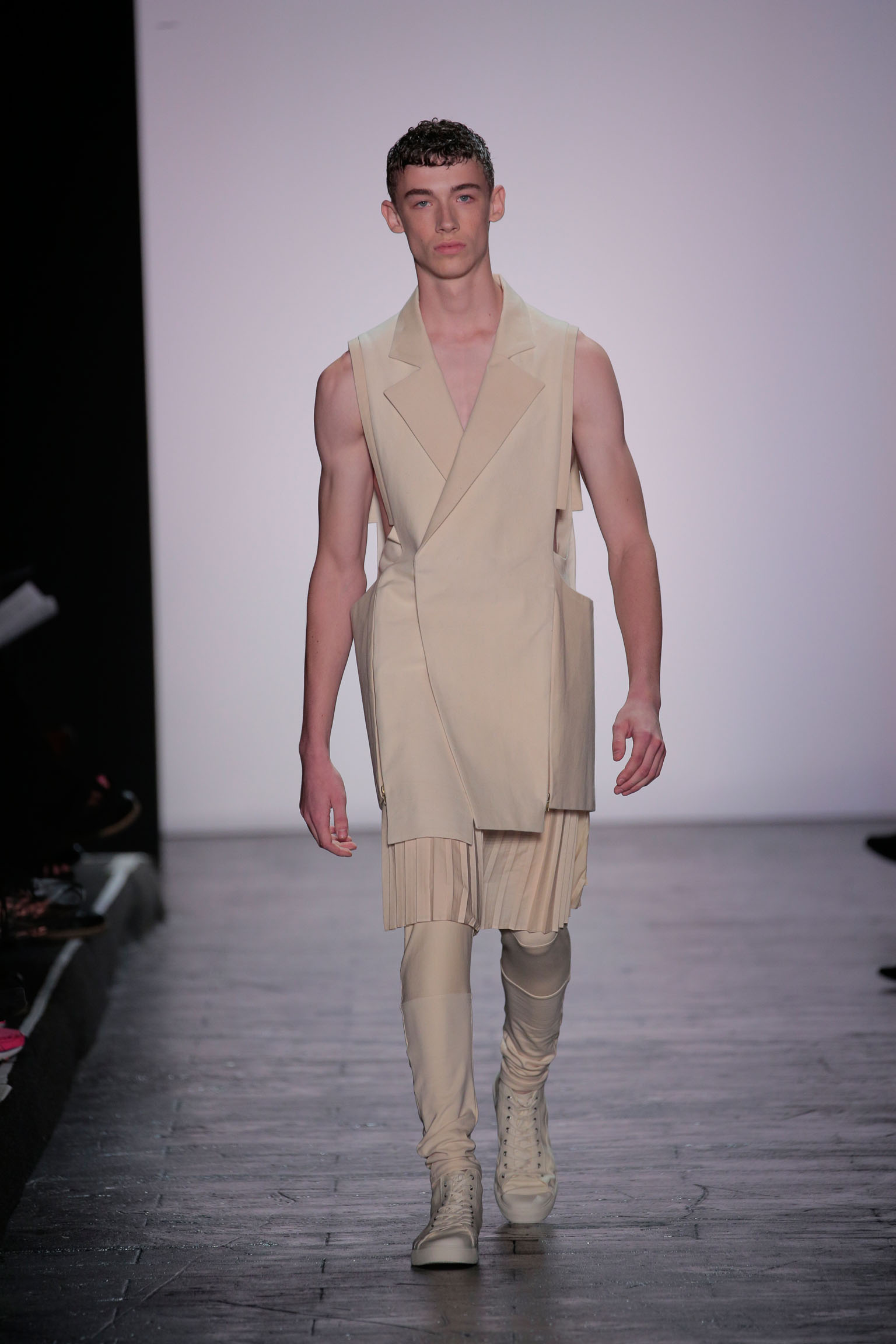 Liz Li and Bom Kim collaborative collection was up next. Liz Li, from China, and Bom Kim, from Korea, are both M.F.A. Students. Liz Li is a Fashion Design major and Bom Kim is a Knitwear Design major. Together they collaborated and created collection that took us through the different seasons expressed in oriental inspired print.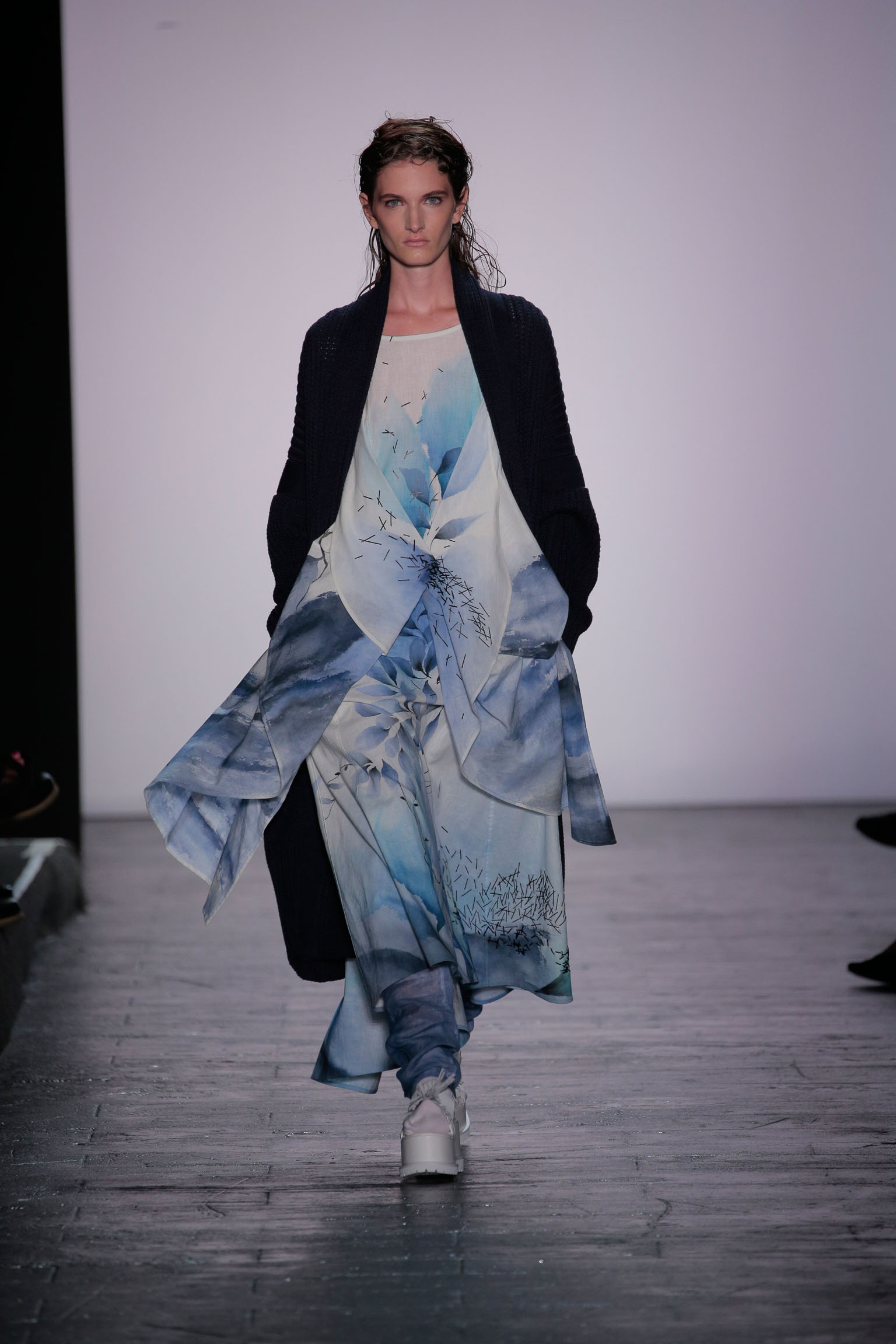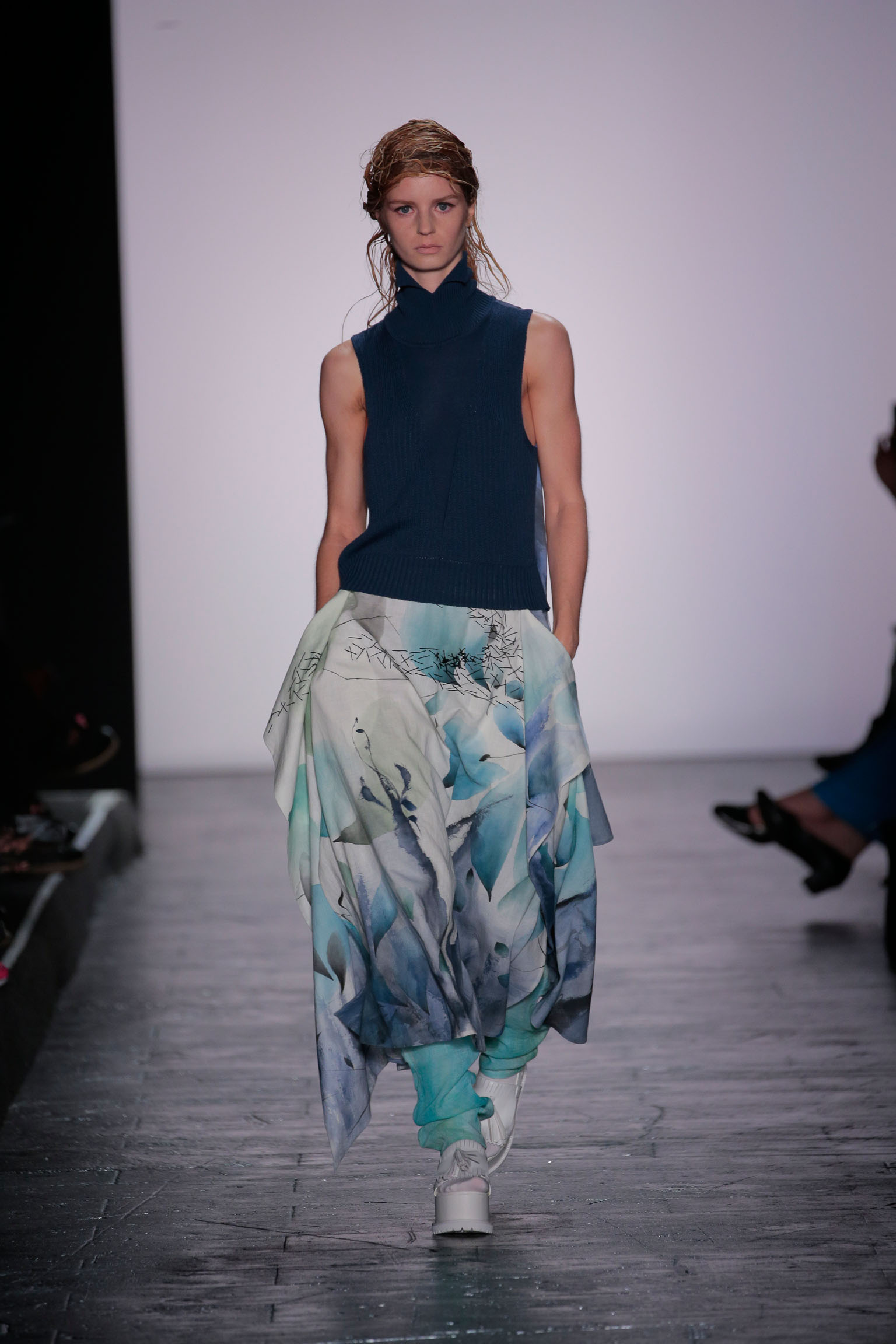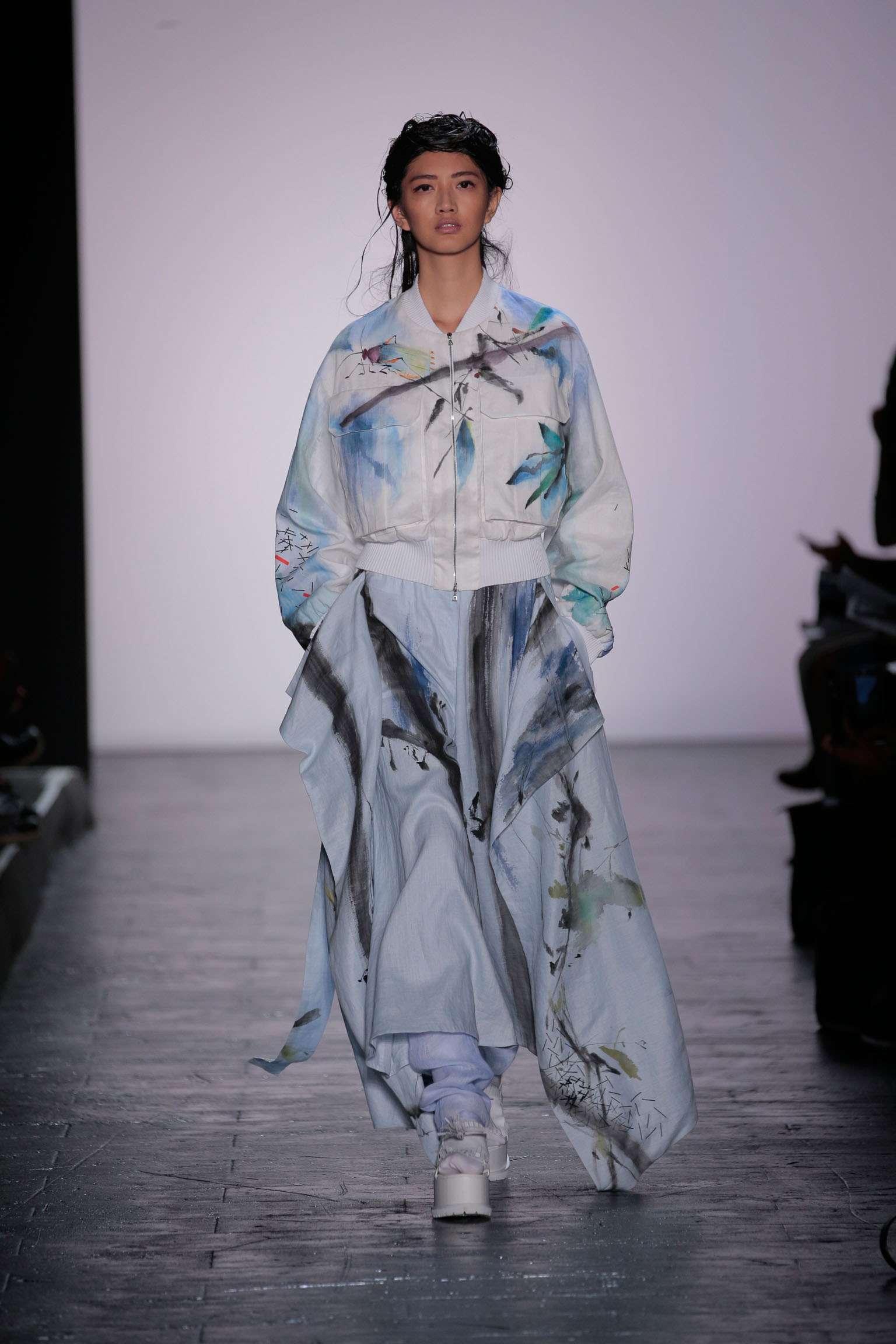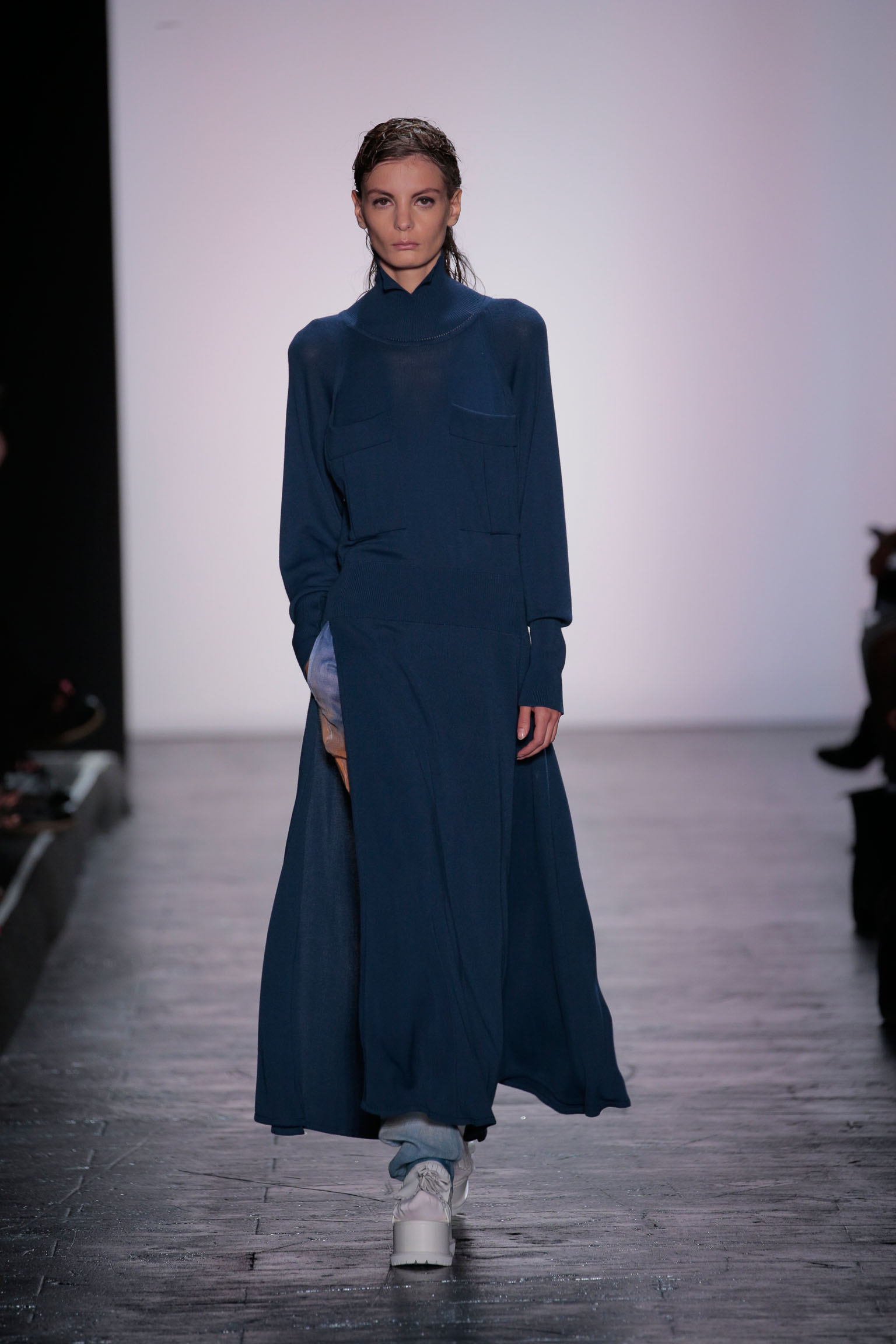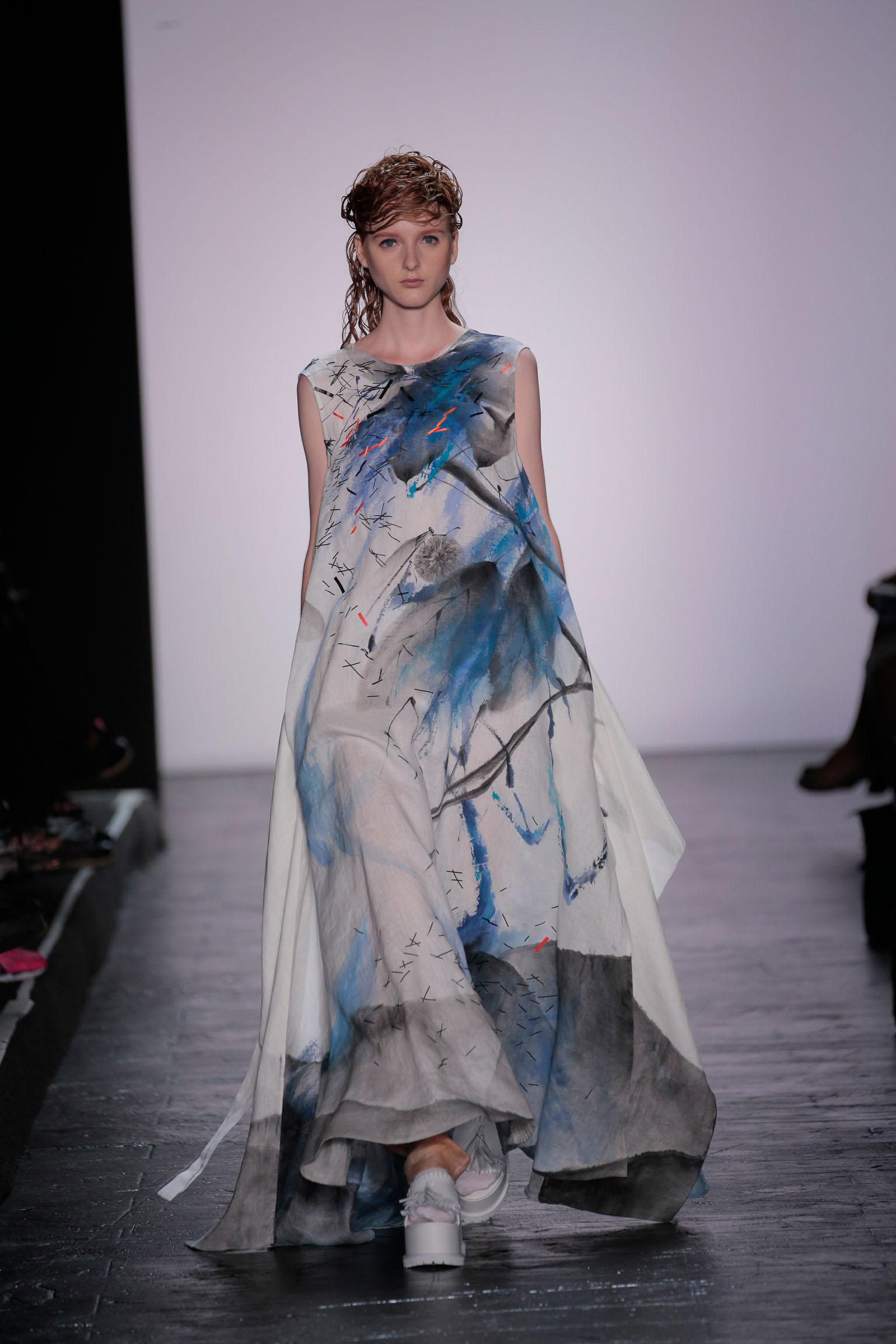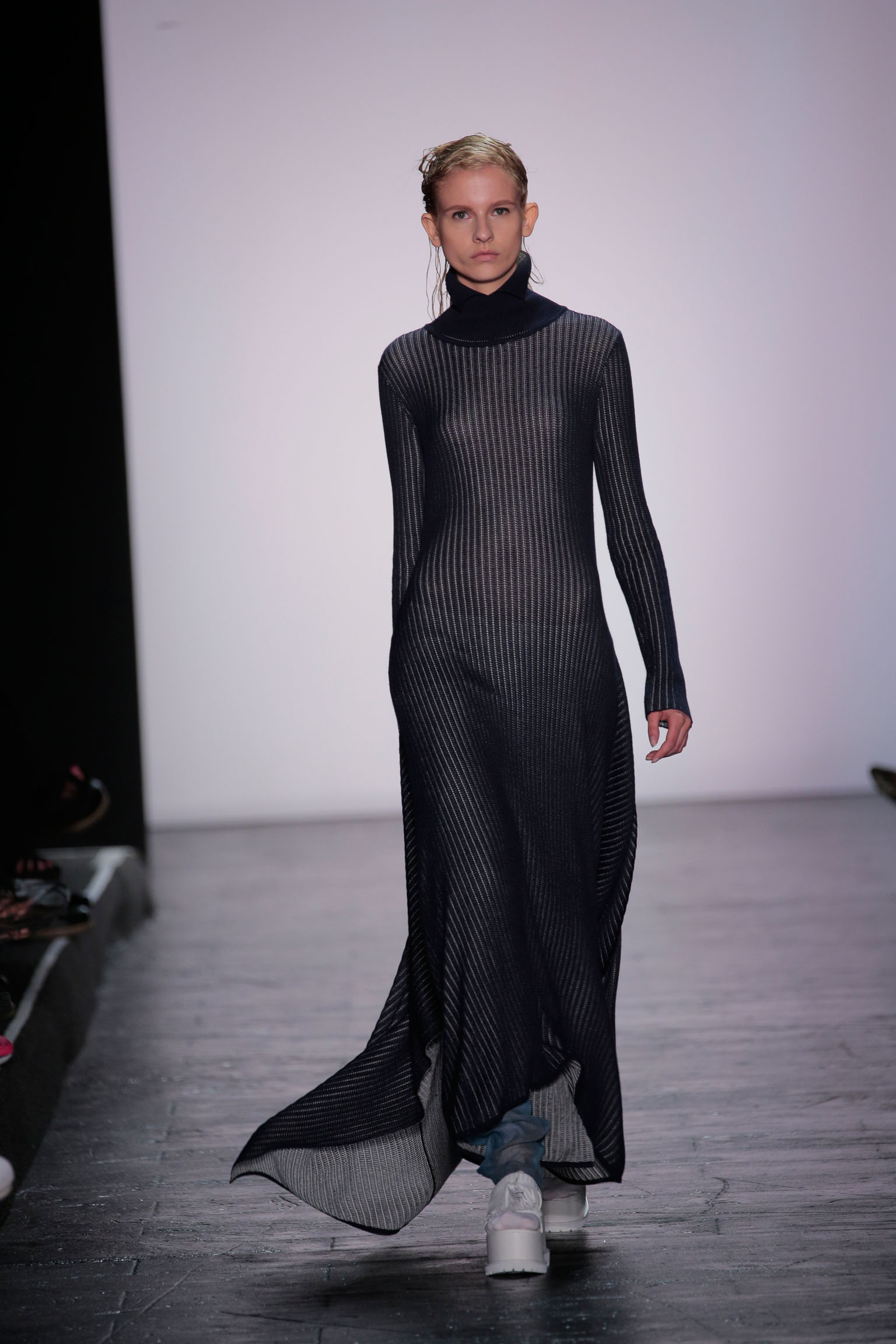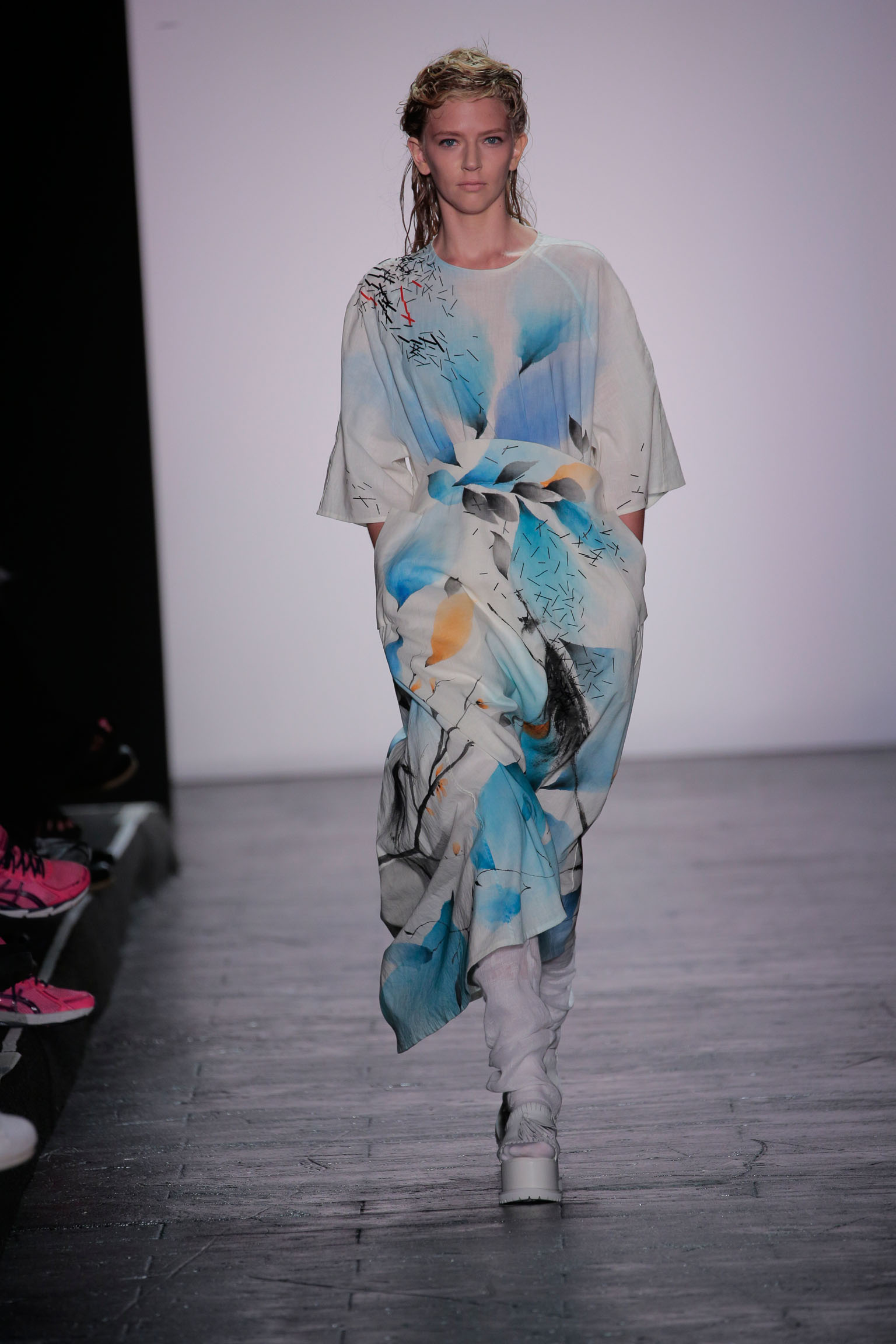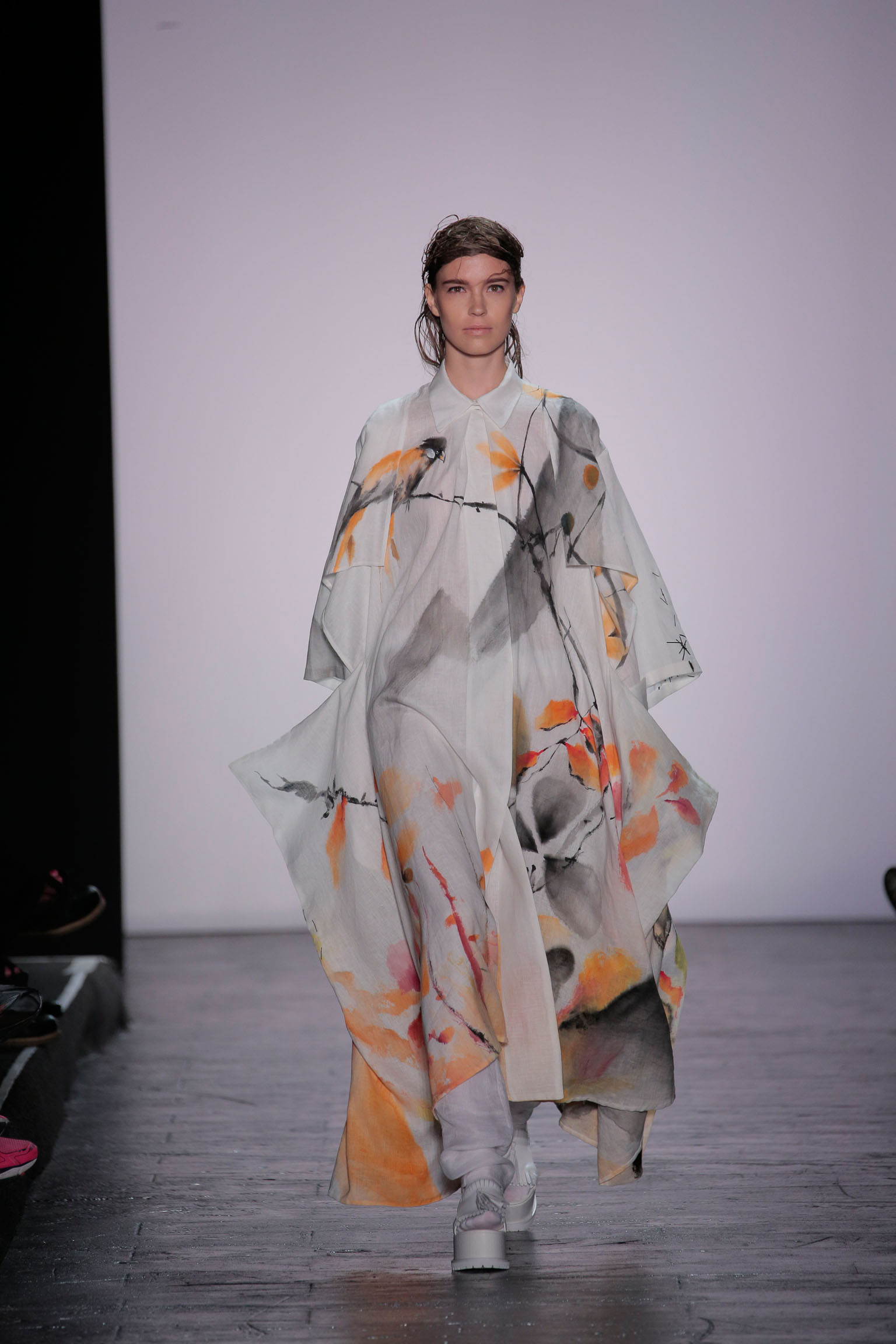 Mehrzad Hemati, an Iranian born M.F.A. Fashion Design student was the fourth designer to present. Her all-white collection blurs gender lines, incorporating menswear design elements into her womenswear collection. She used fabrics such as cotton, silk charmeuse, duchess satin and organza to create cleanliness on her collection. Custom closures are also featured in her collection, which are designed to imitate piercings.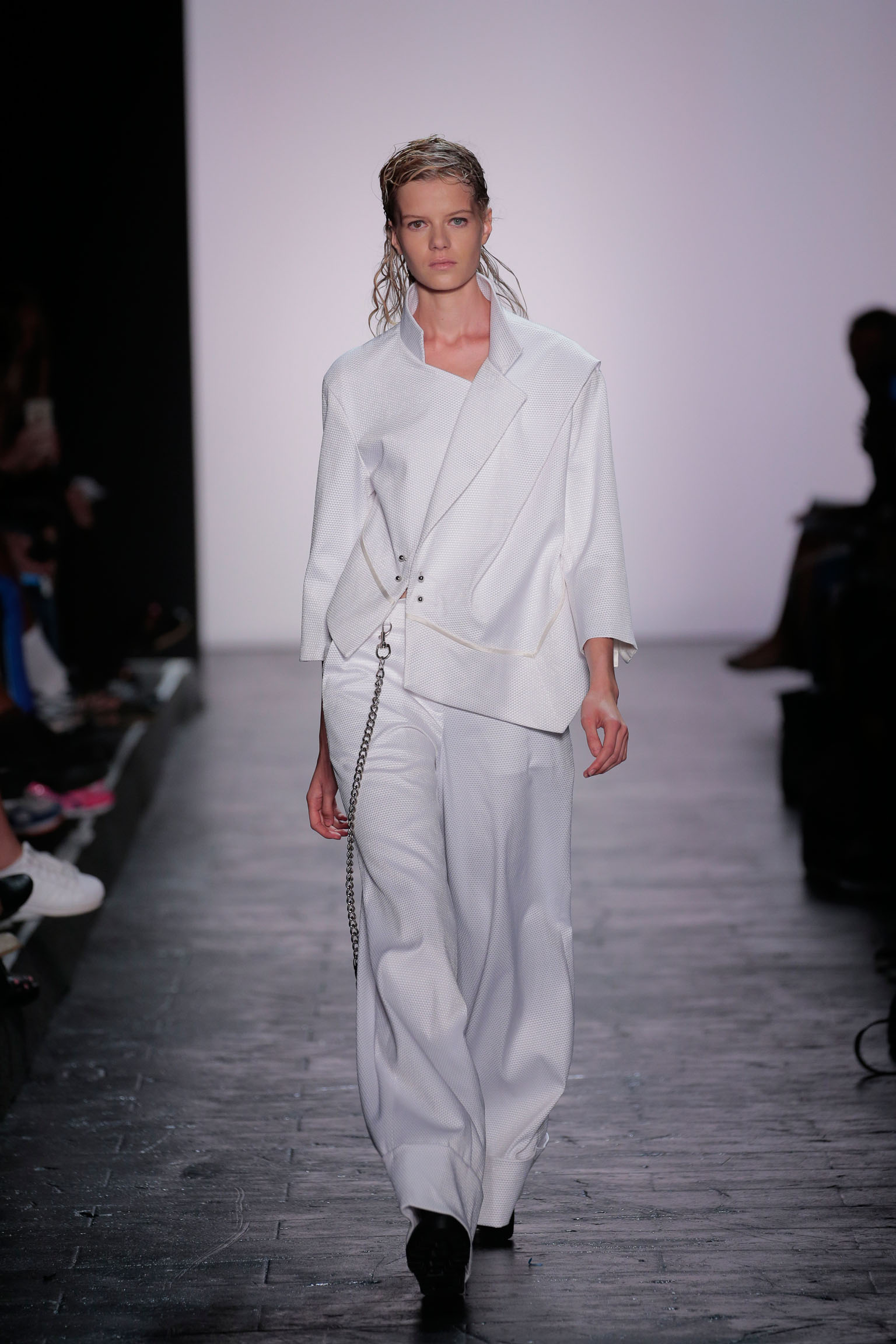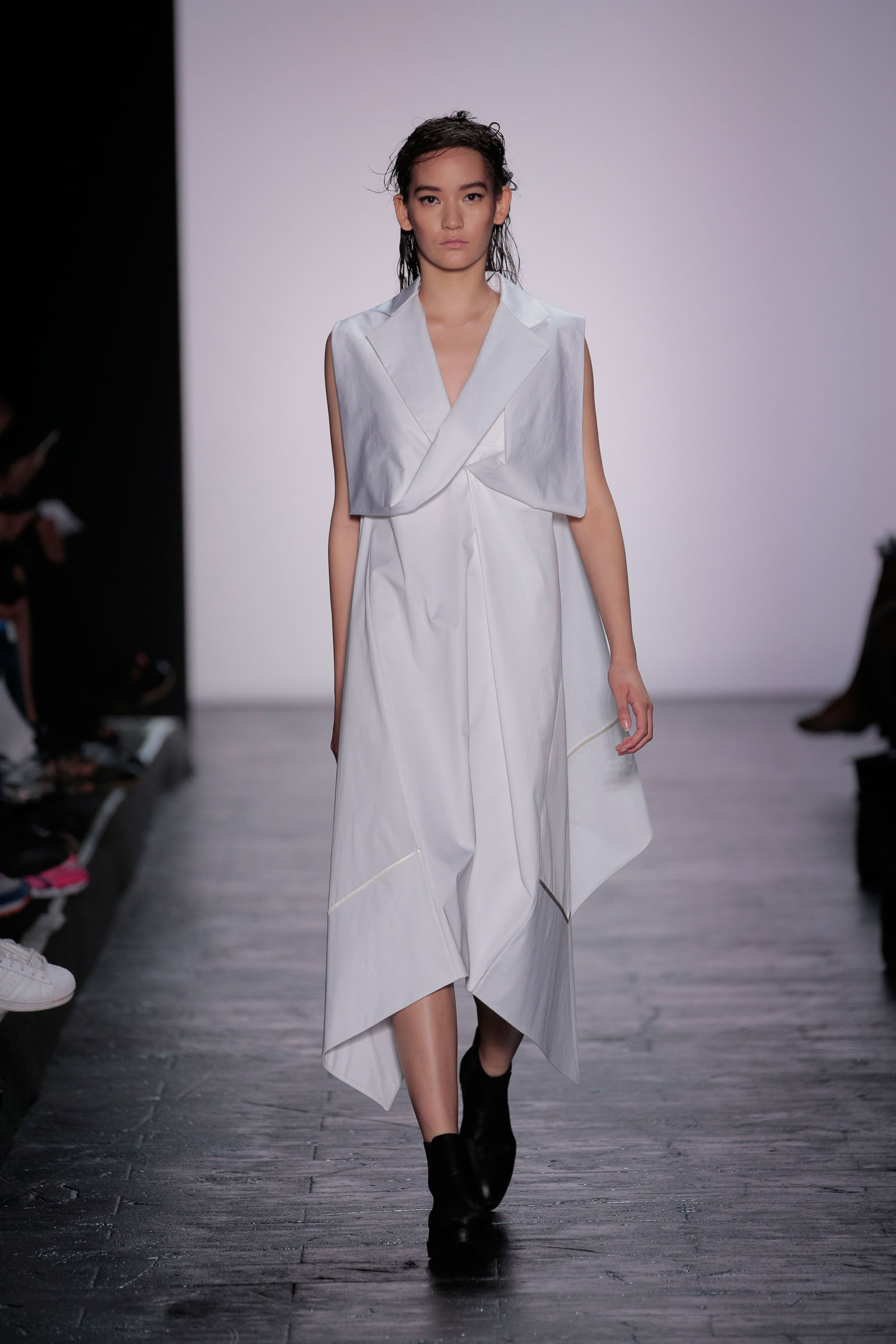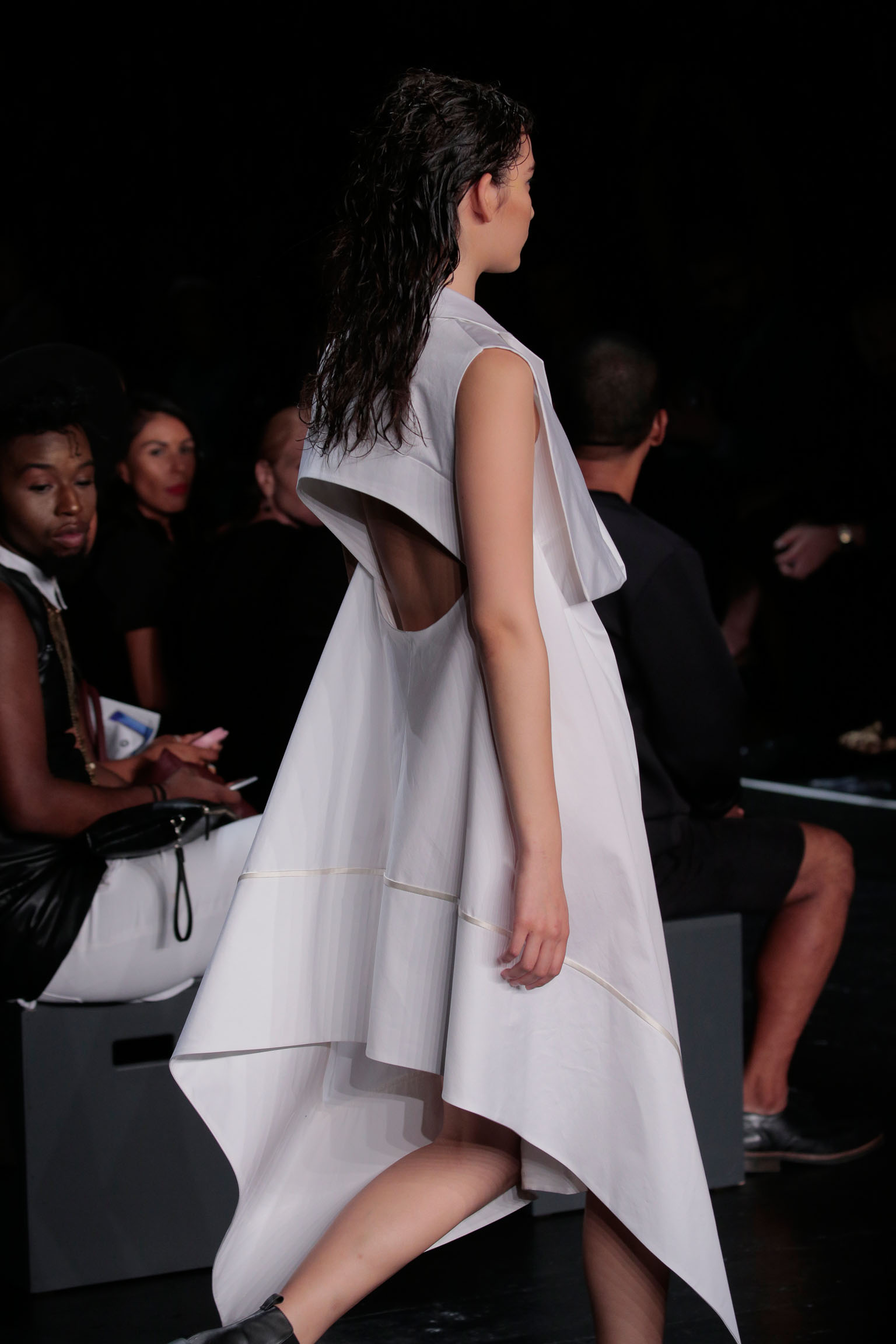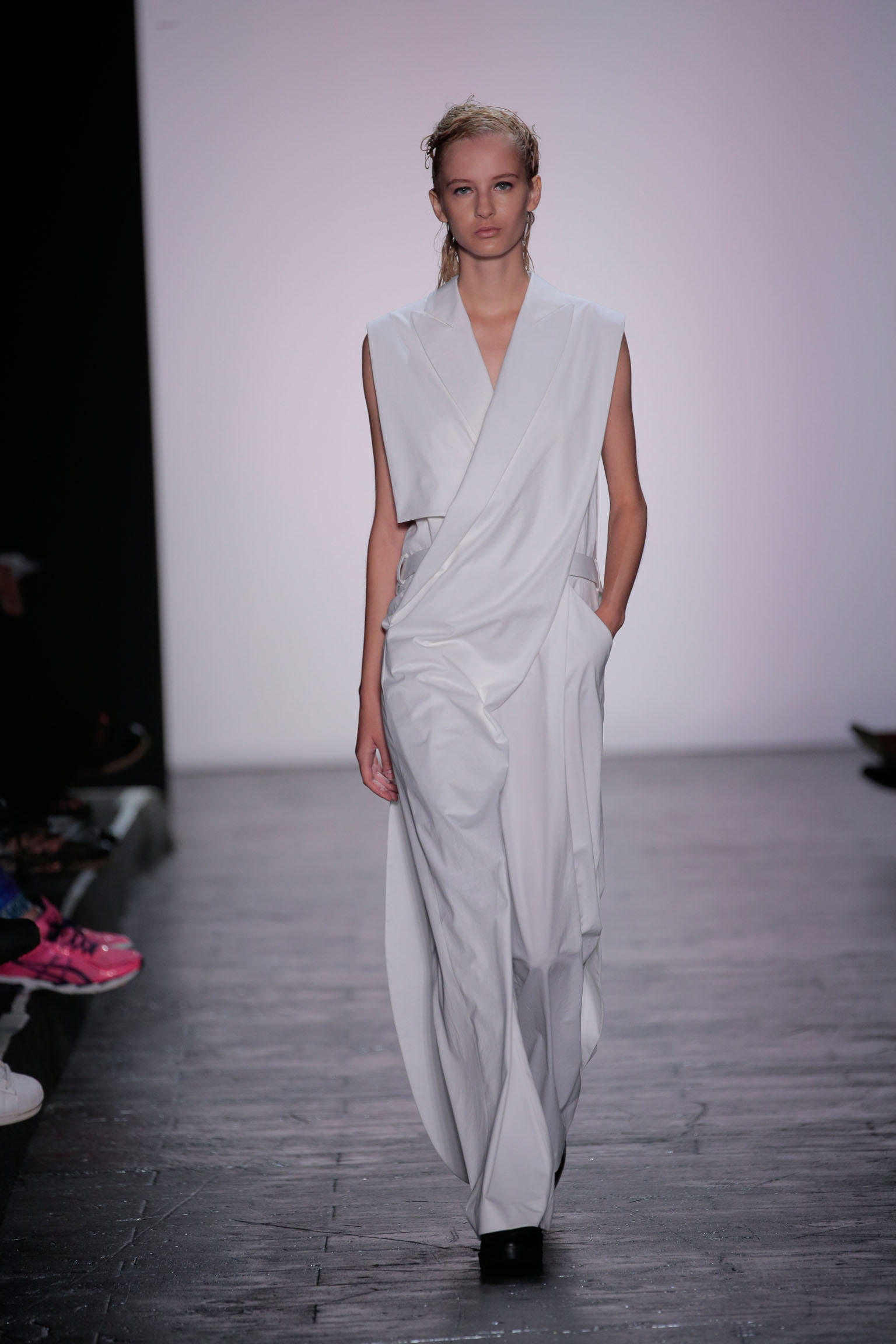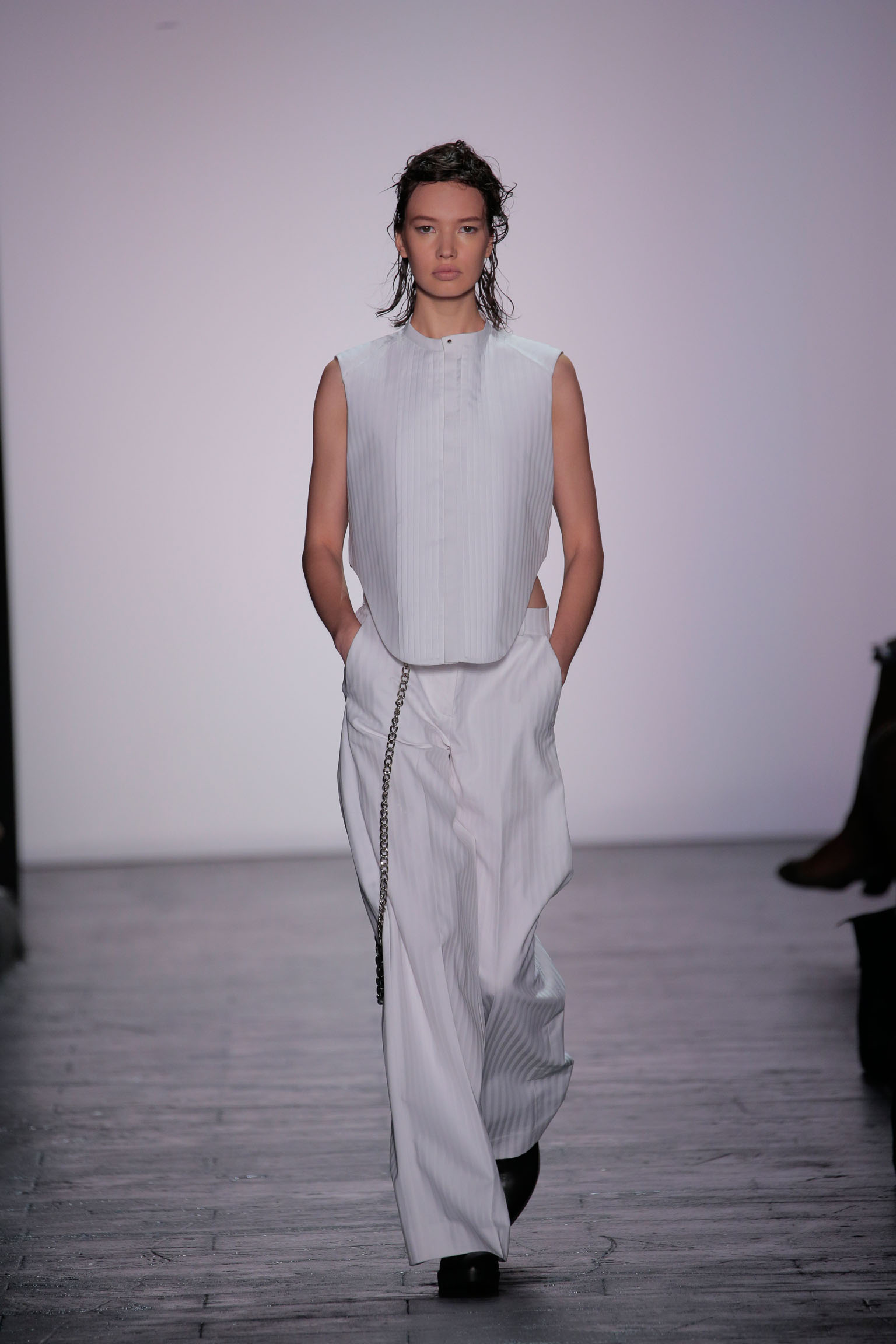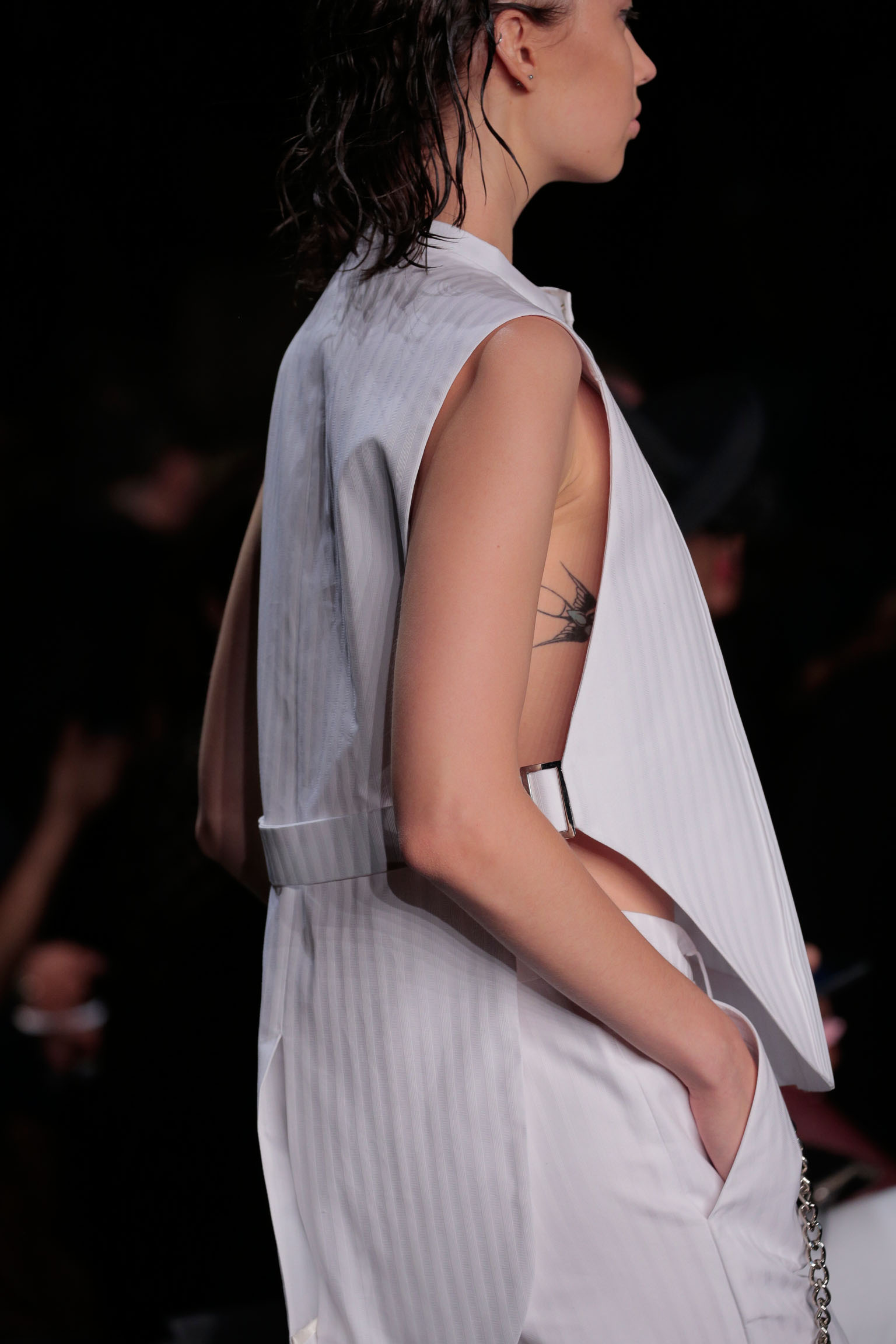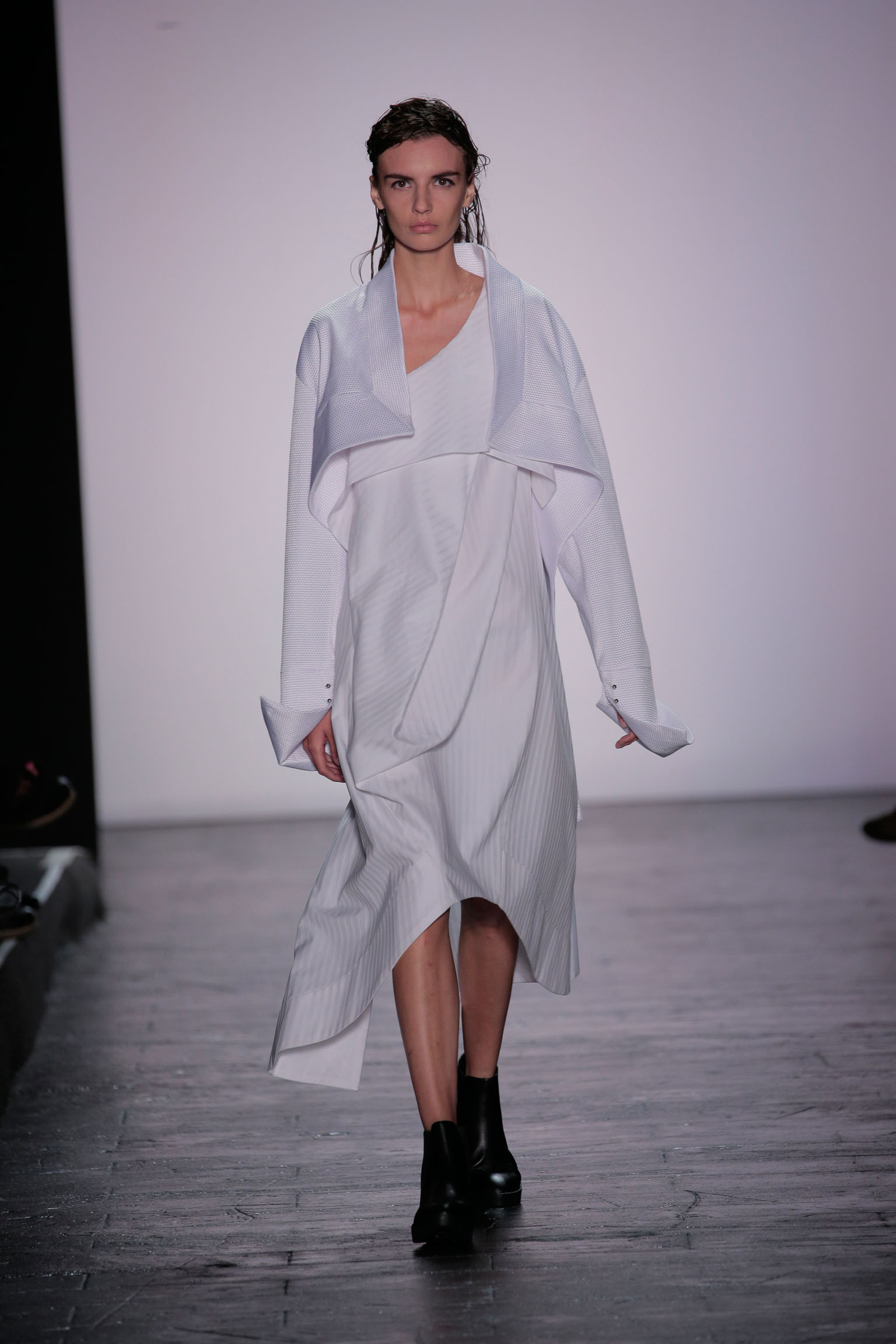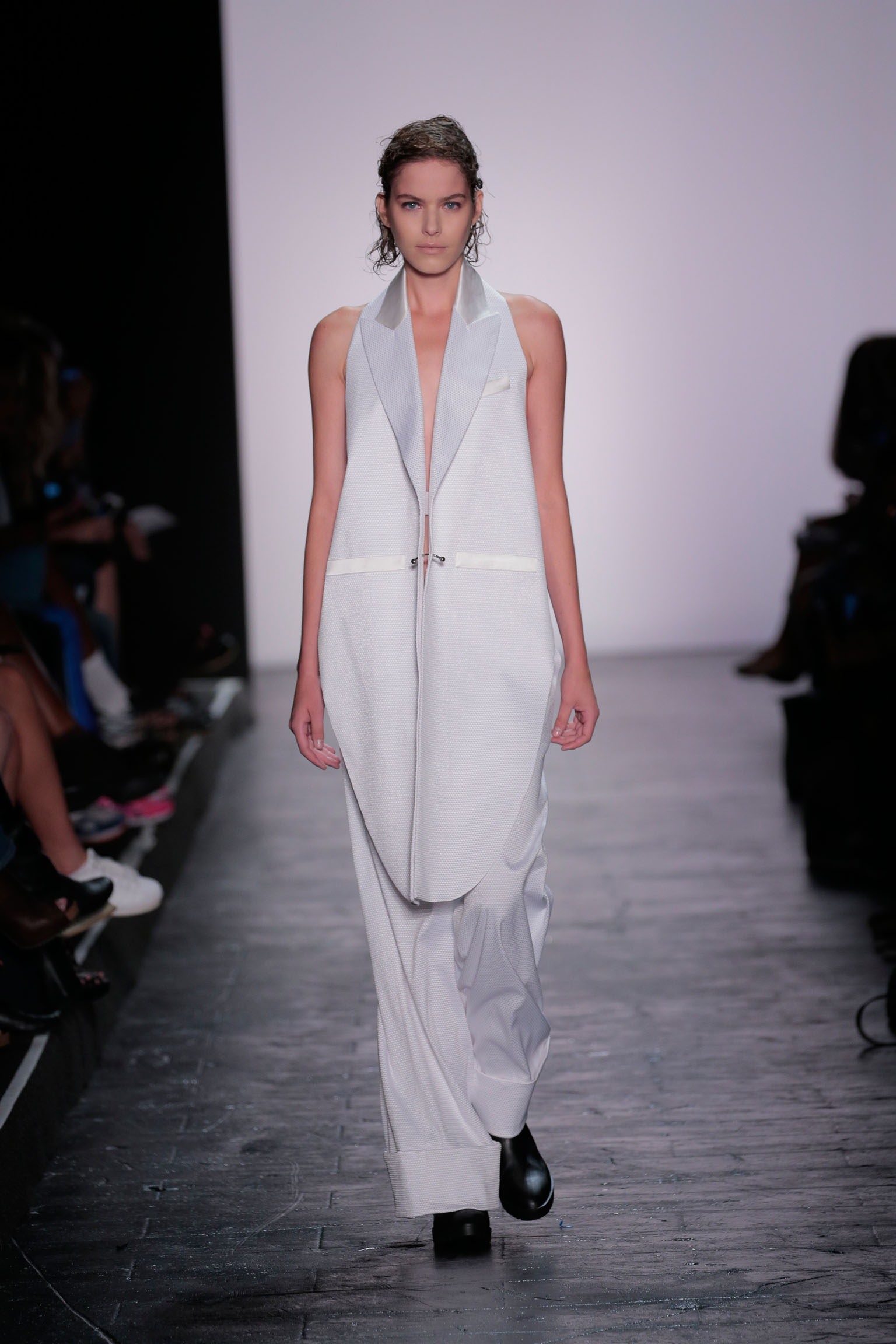 If you want to look sporty yet edgy then Livia Bianda's collection would be a perfect fit for you. Livia, an Indonesia-born B.F.A. student used fabrics such as lycra, mesh, pinstripe cotton and wool to create modern boxy silhouette, inspired by football player's uniform. The green color of Bianda's collection reminds me of football field for her models to march on. What is interesting about her collection was the built-in backpacks and fanny packs sewn onto the garments. The collection not only exceeded aesthetic, but also function.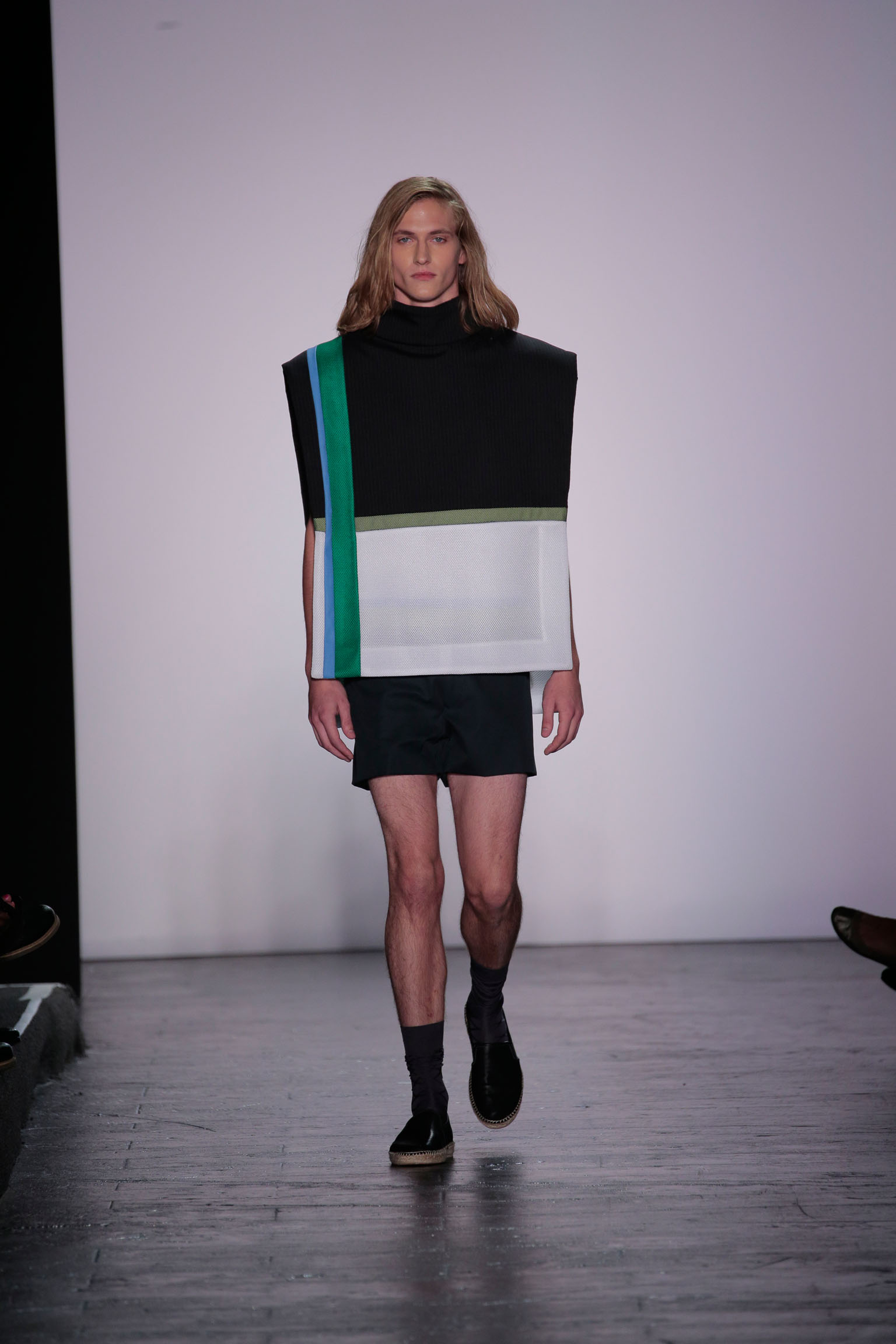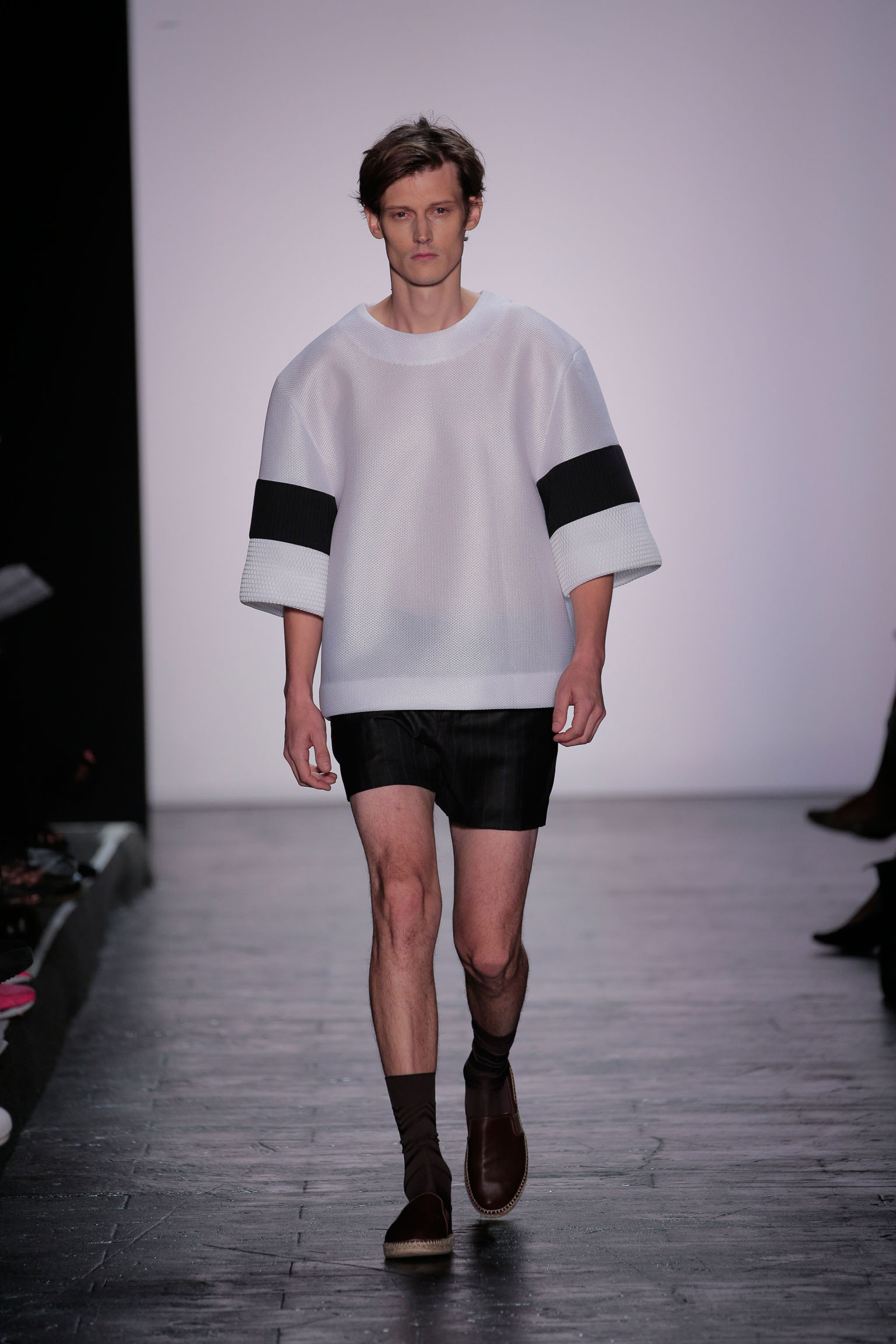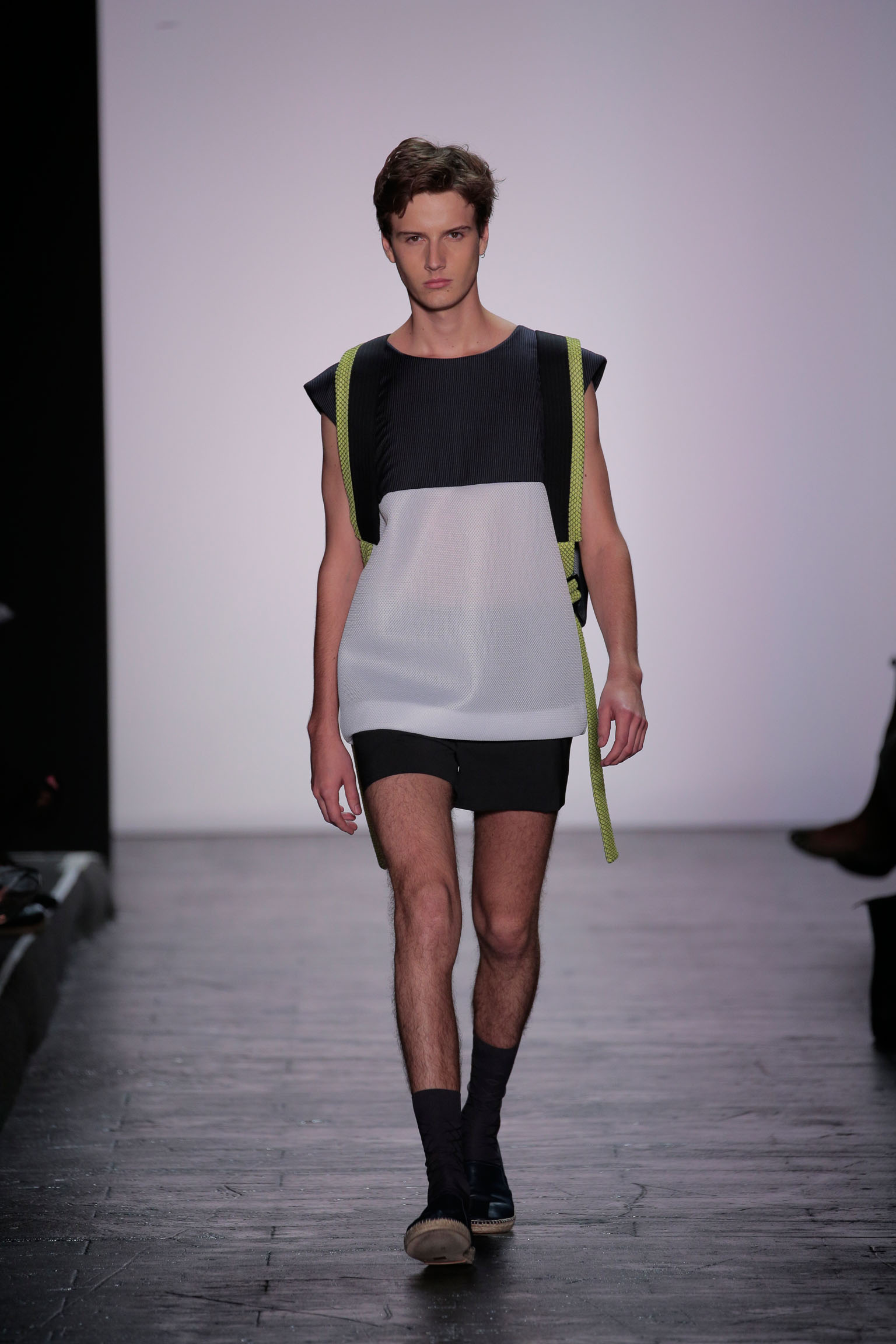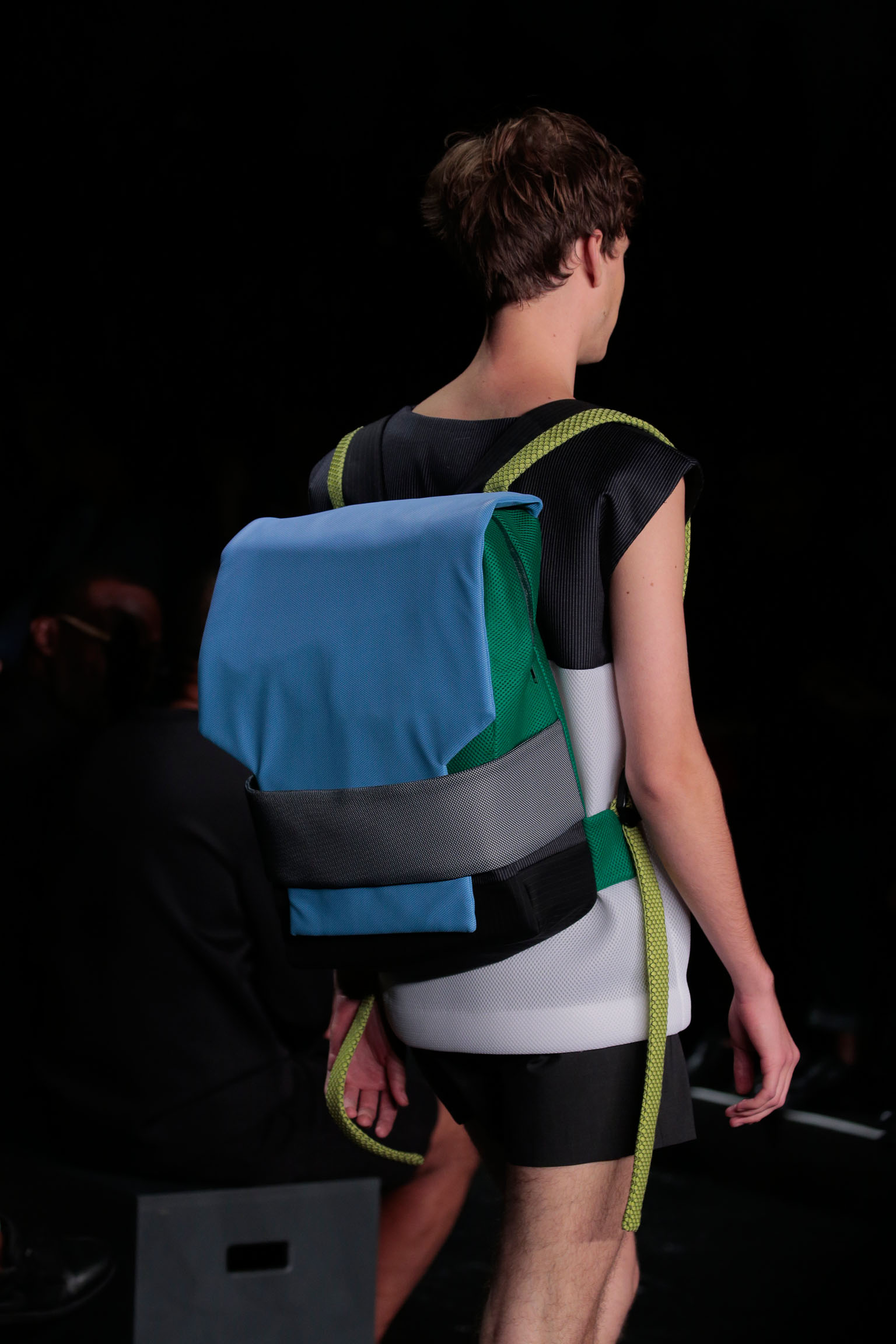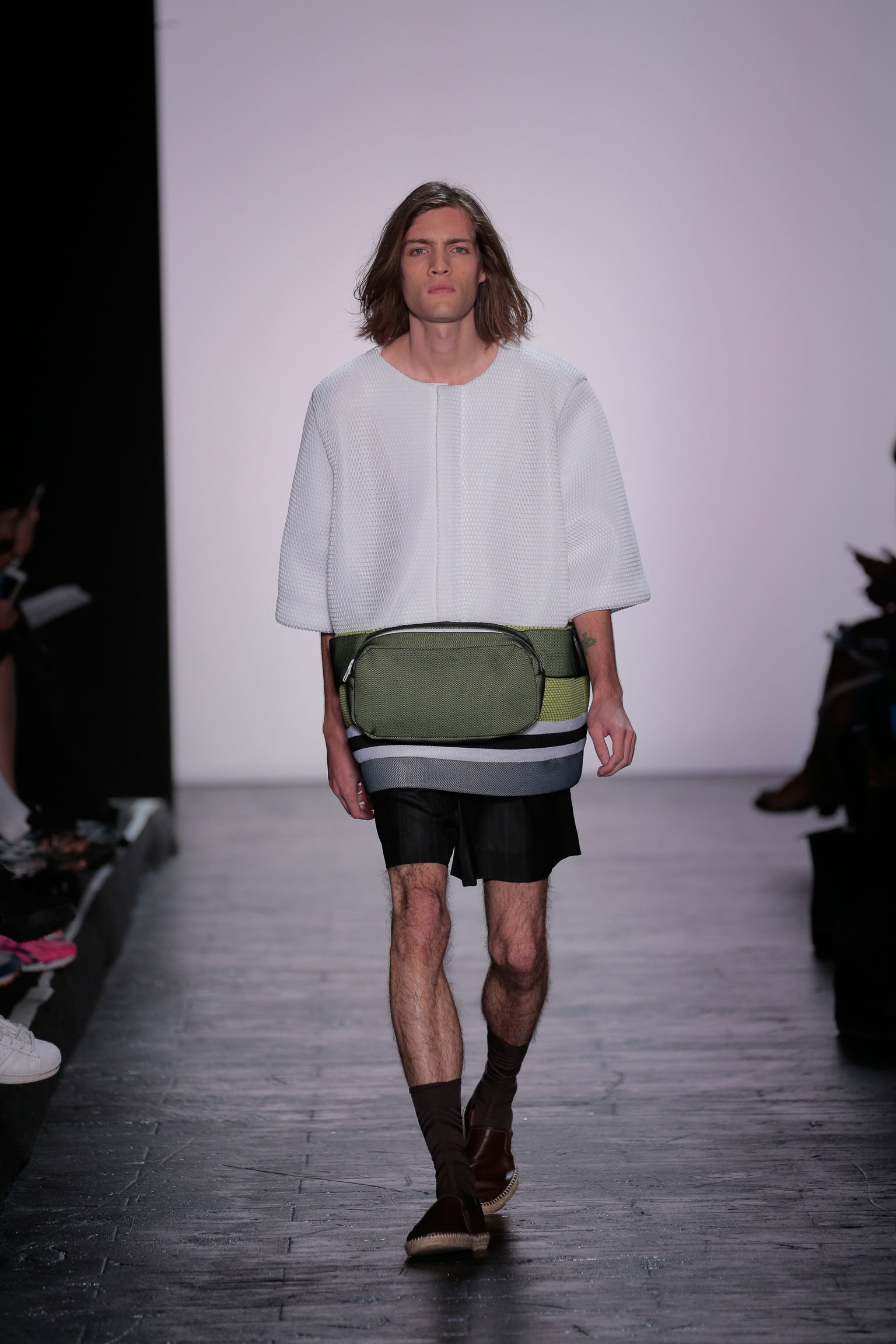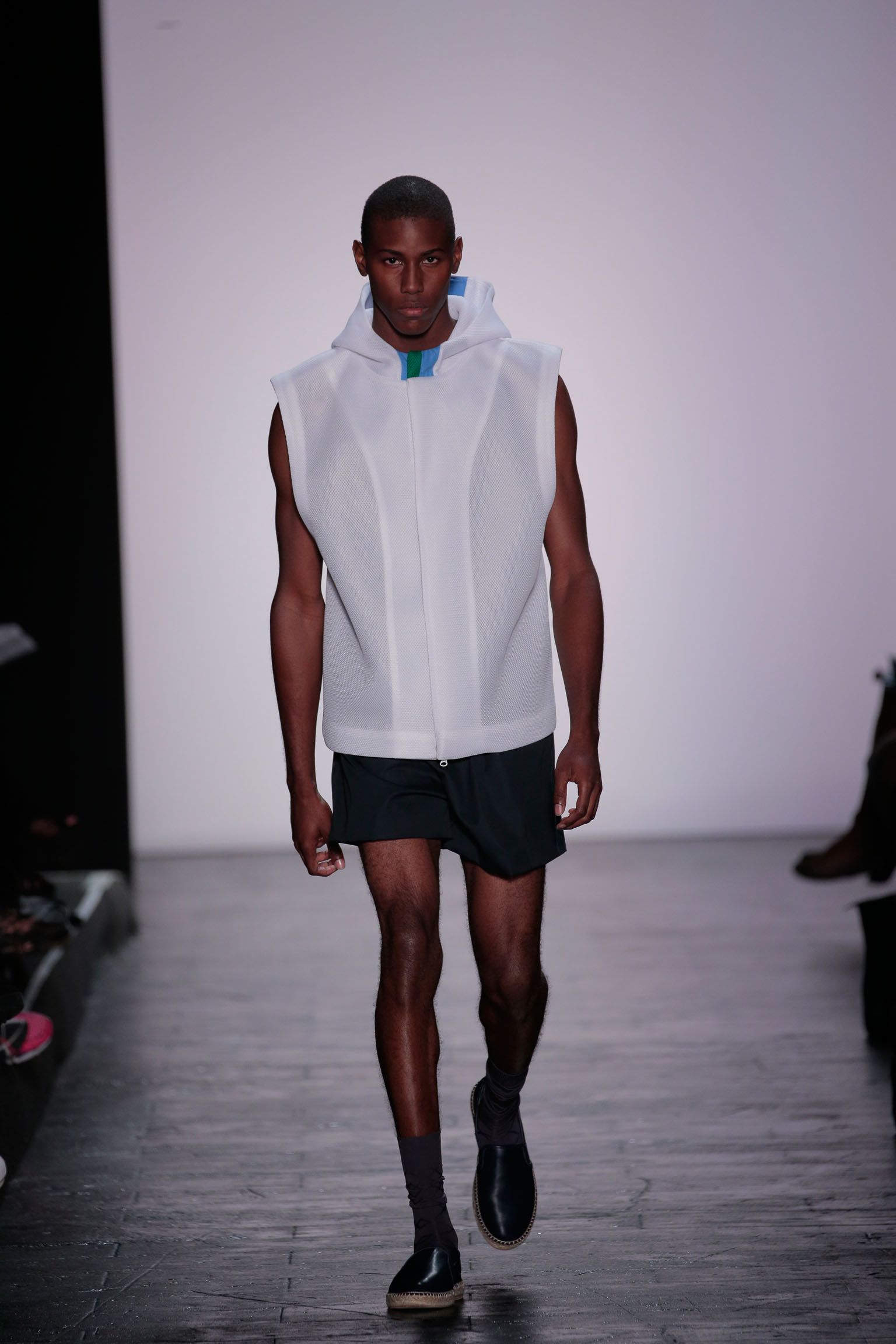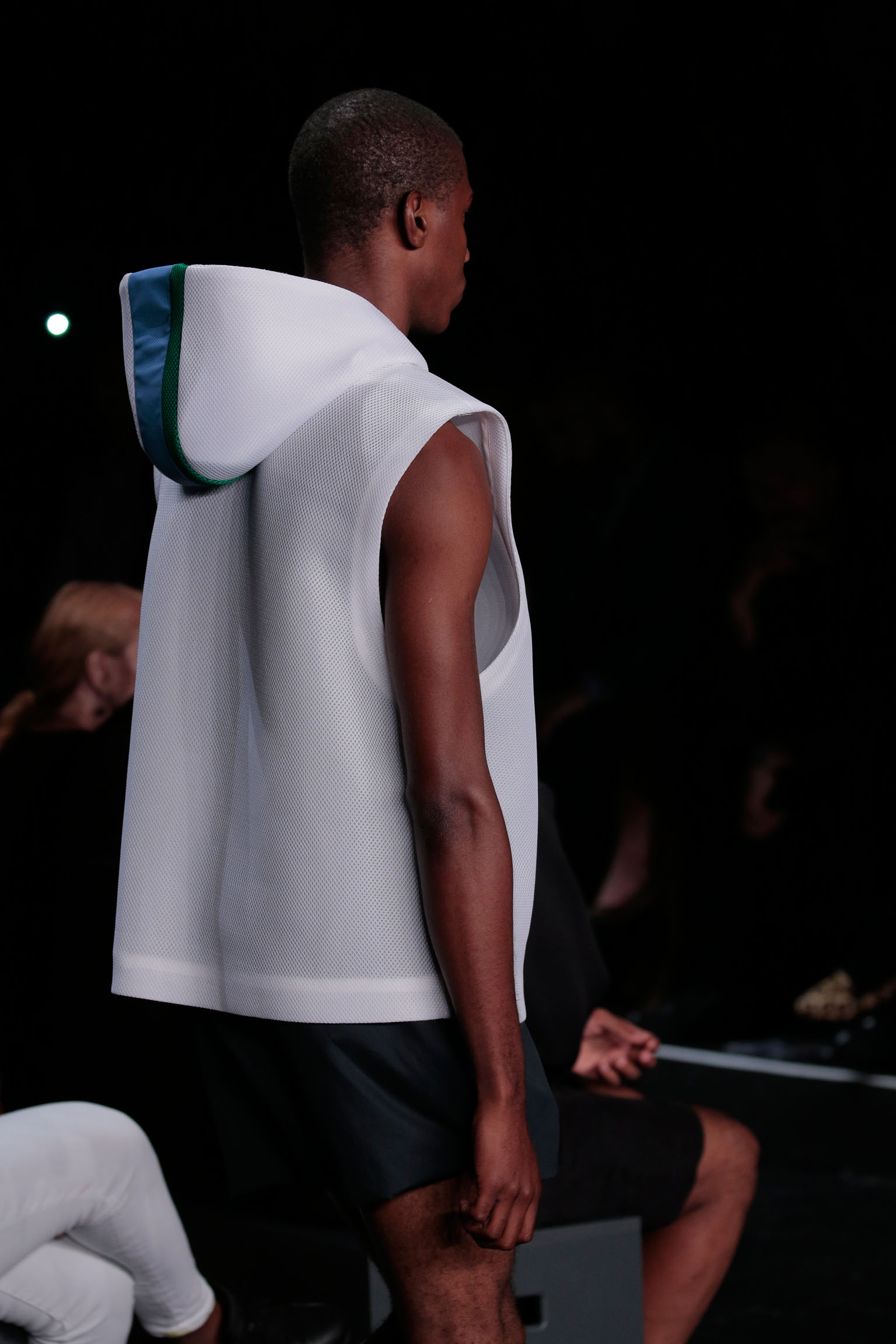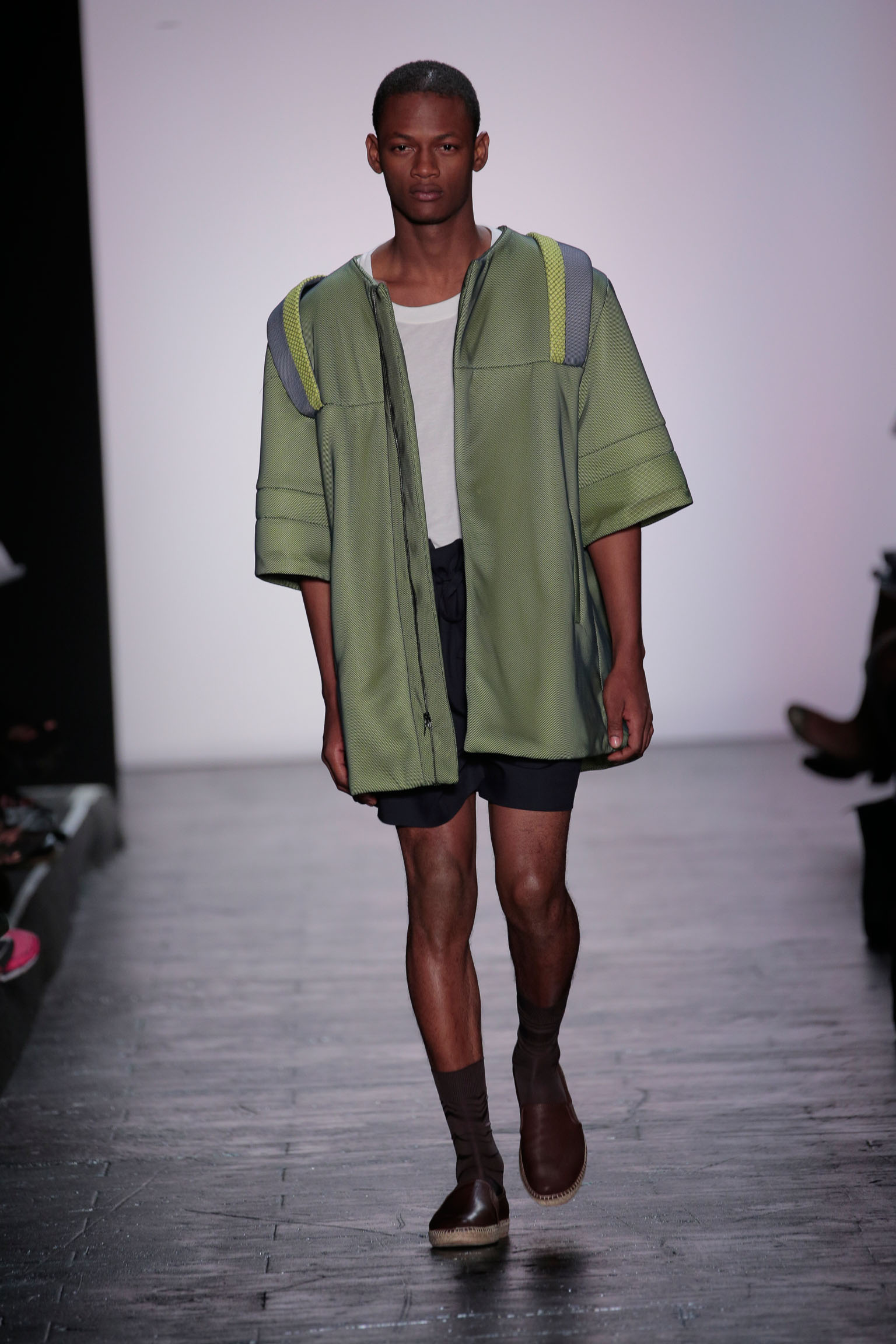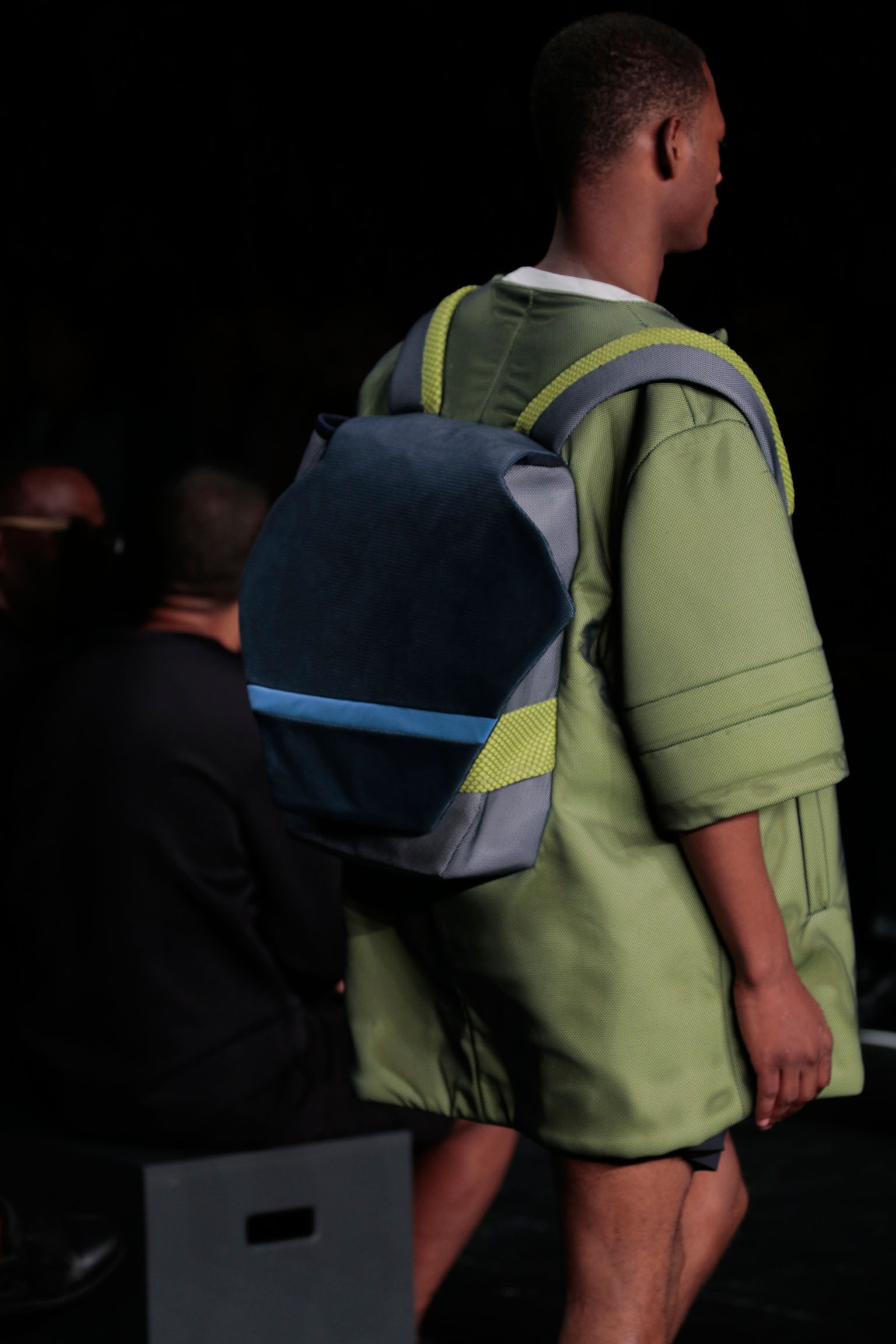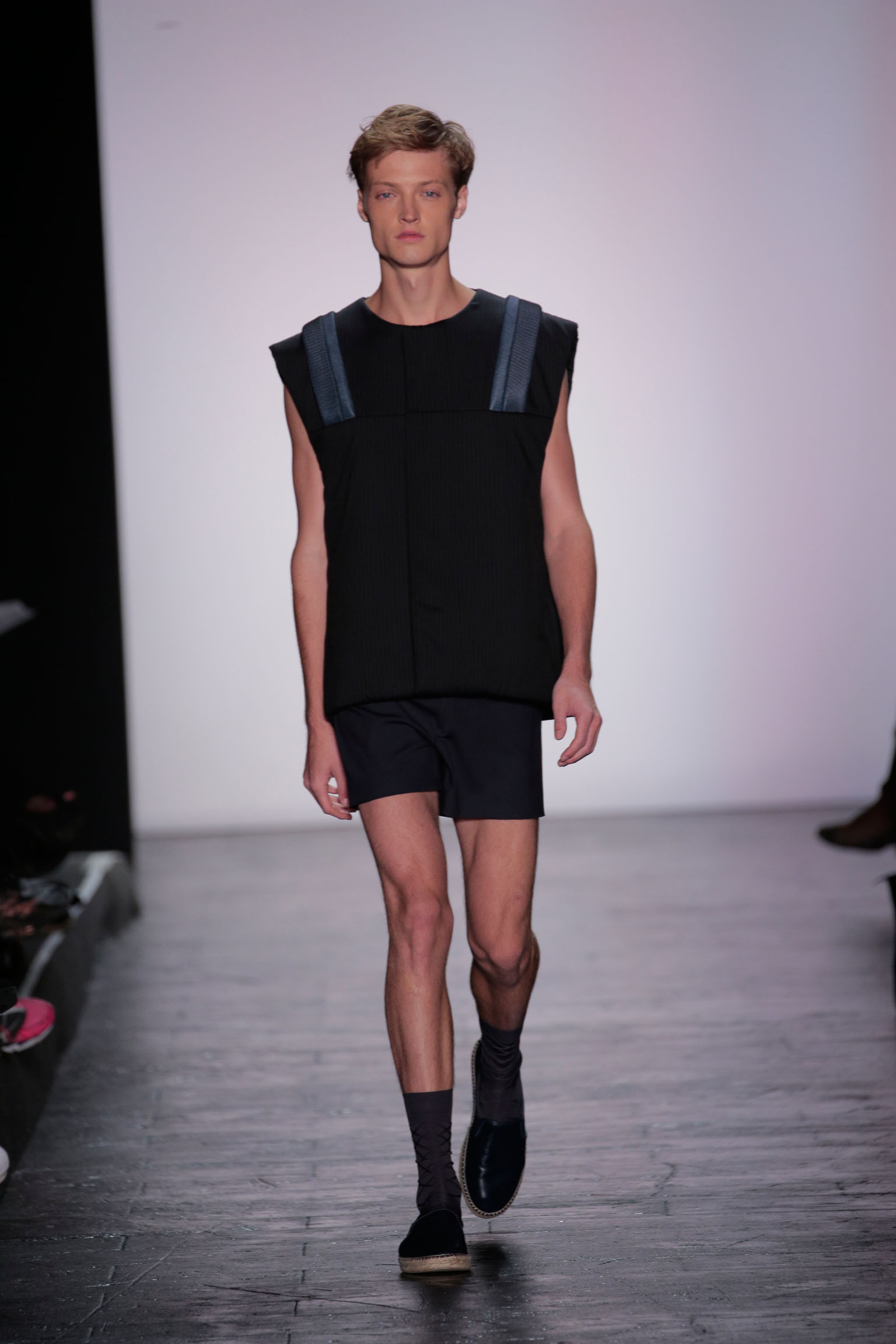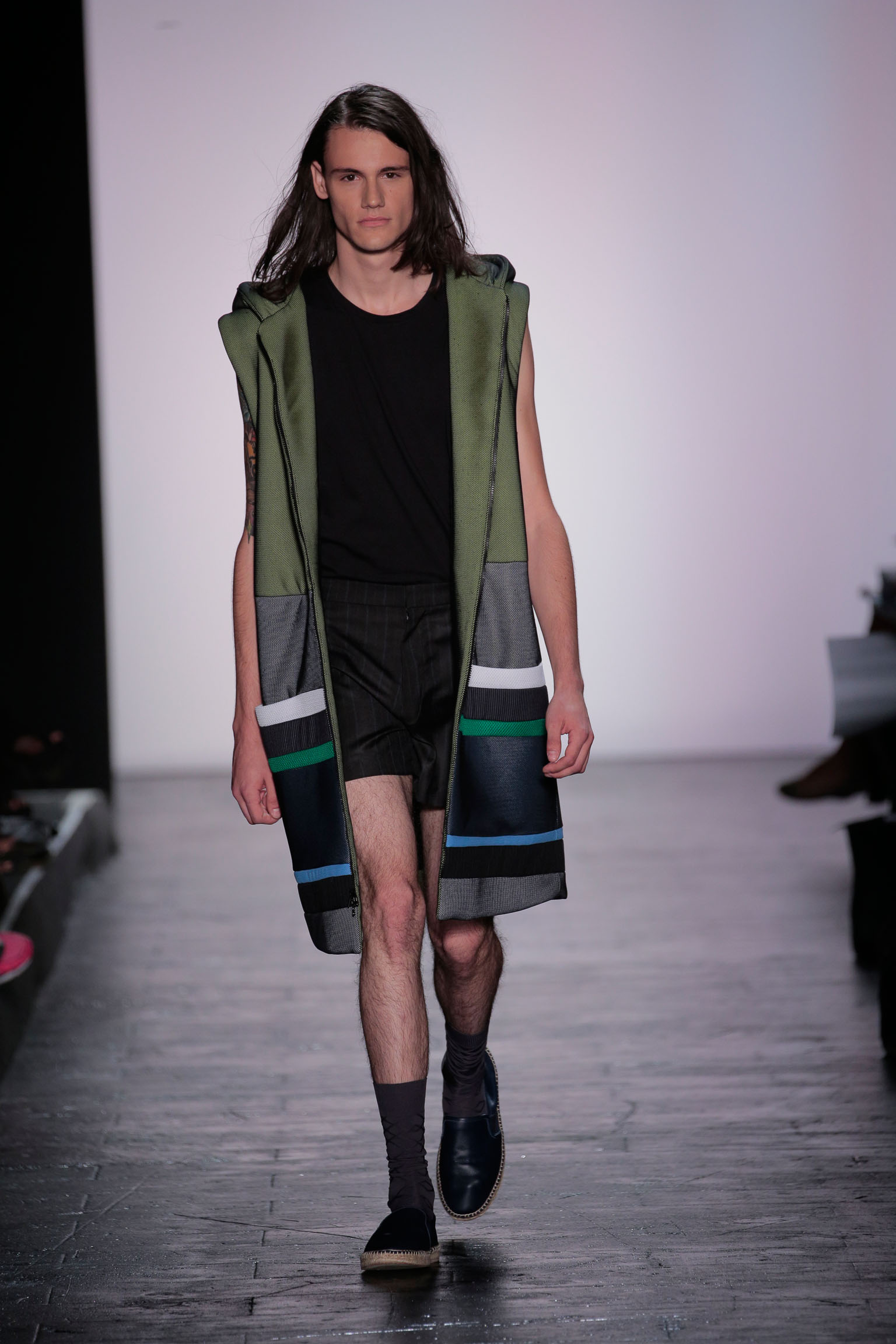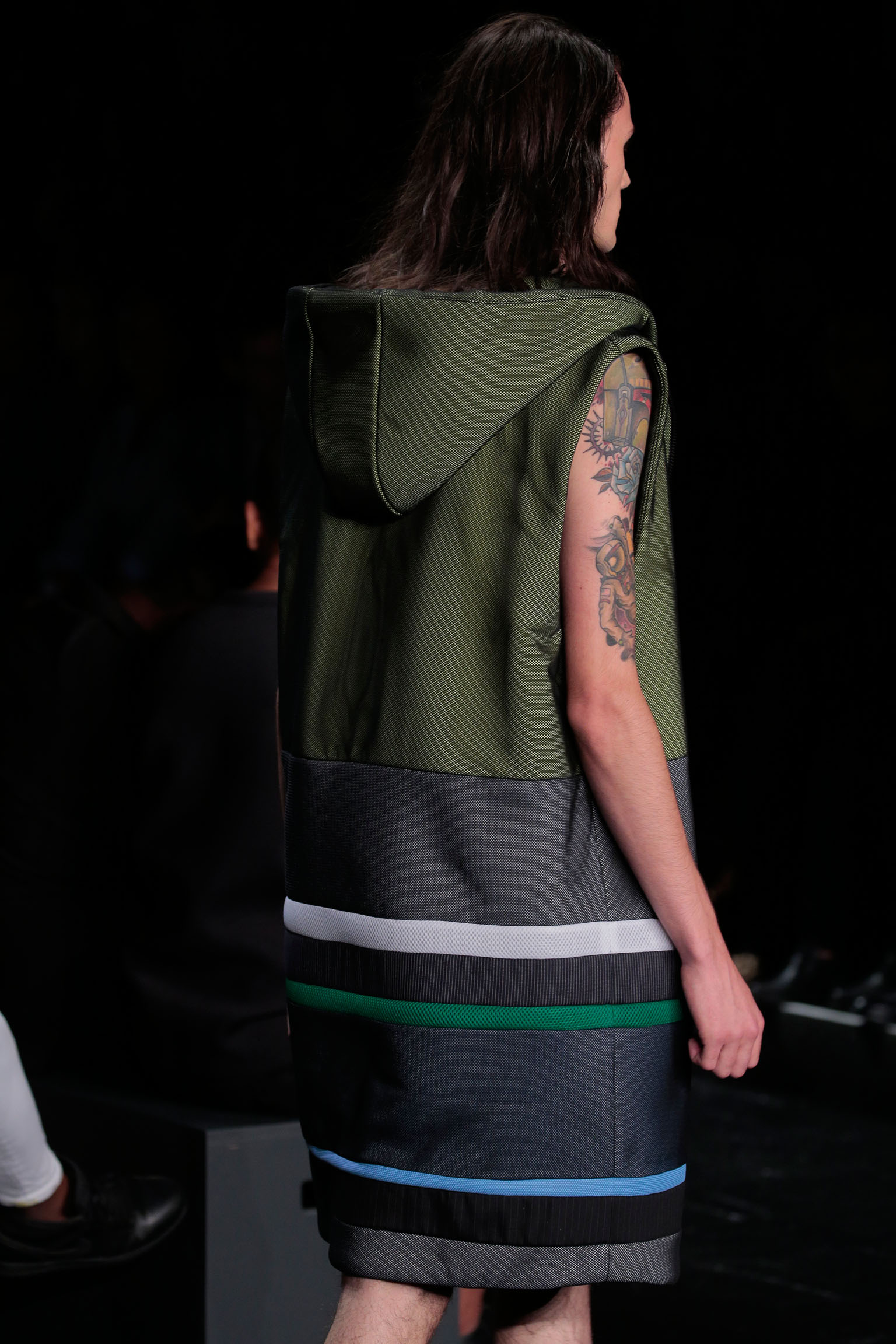 Last, but not least, Wenhan Yuan presented her collection. Wenhan was born in Yanjin Jinlin, China and she is a M.F.A student. Her collection reflects sensuous women in men's clothing, emphasizing fresh style, sex and emotion. She uses various materials for the collection such as cotton, suit fabrics and paper-textured fabric. The black and white collection reminds me of a famous Chinese philosophy, Yin & Yang, which can be understood as female and male. This furthers Wenhan's interpretation of mixing womenswear and menswear in her collection.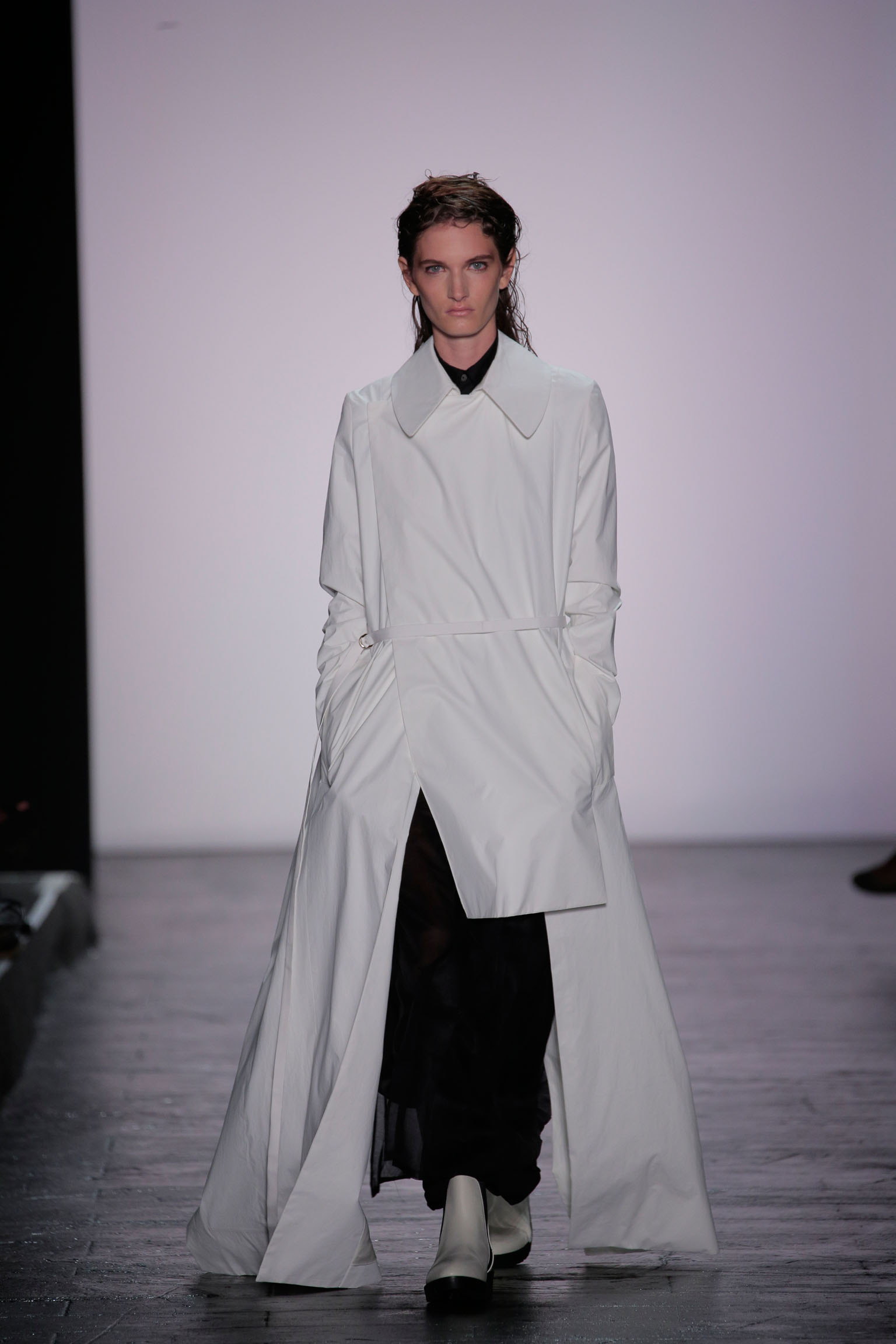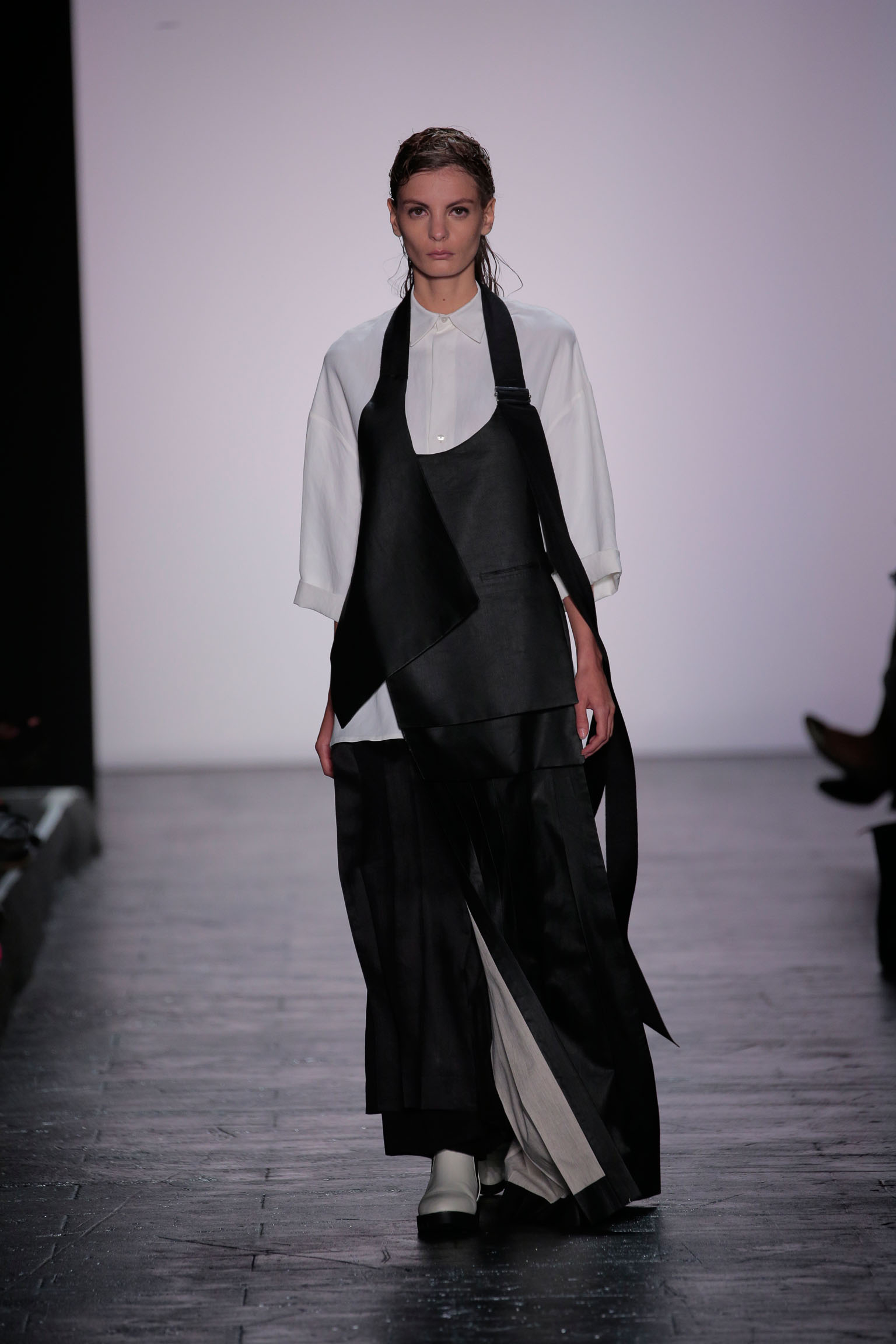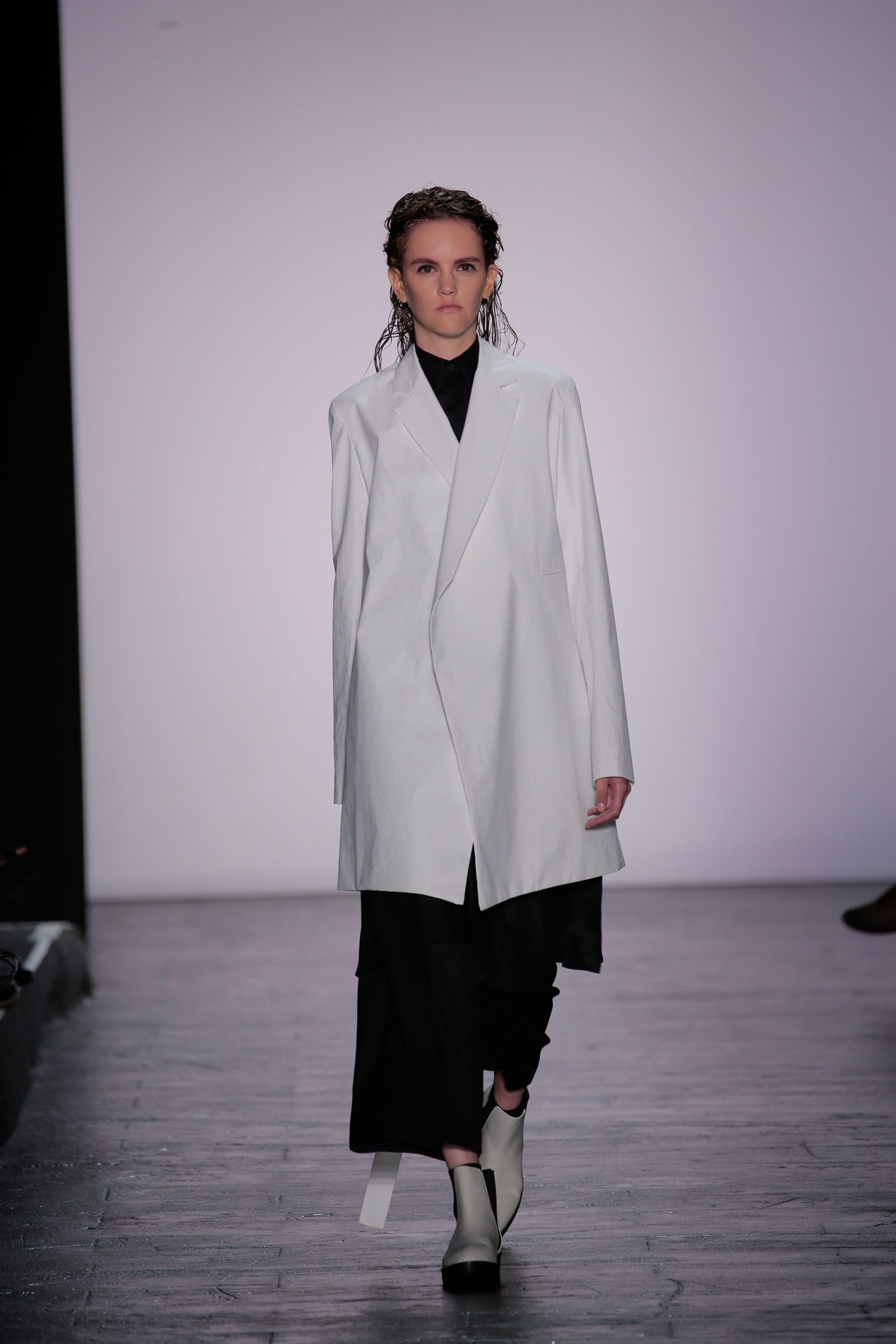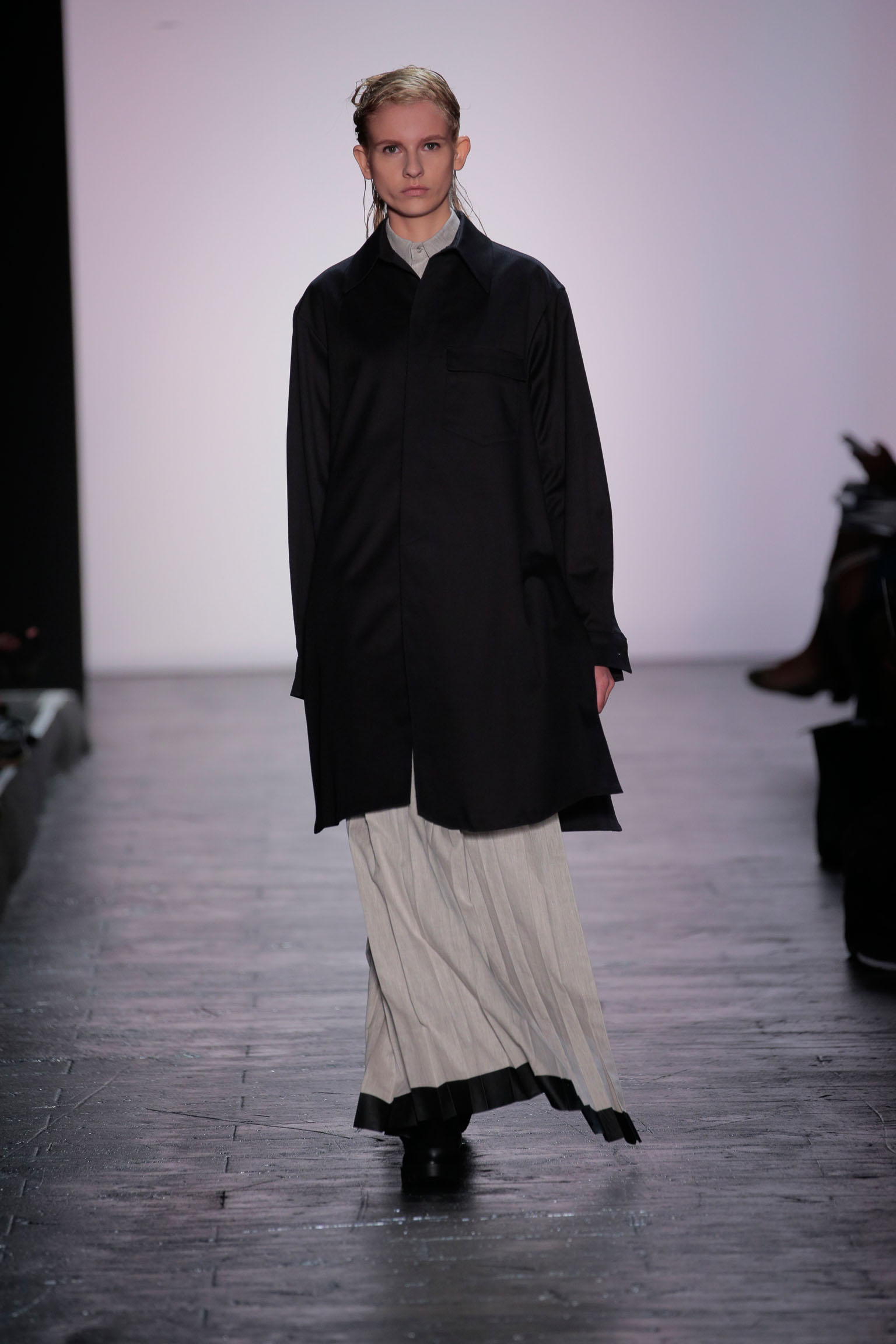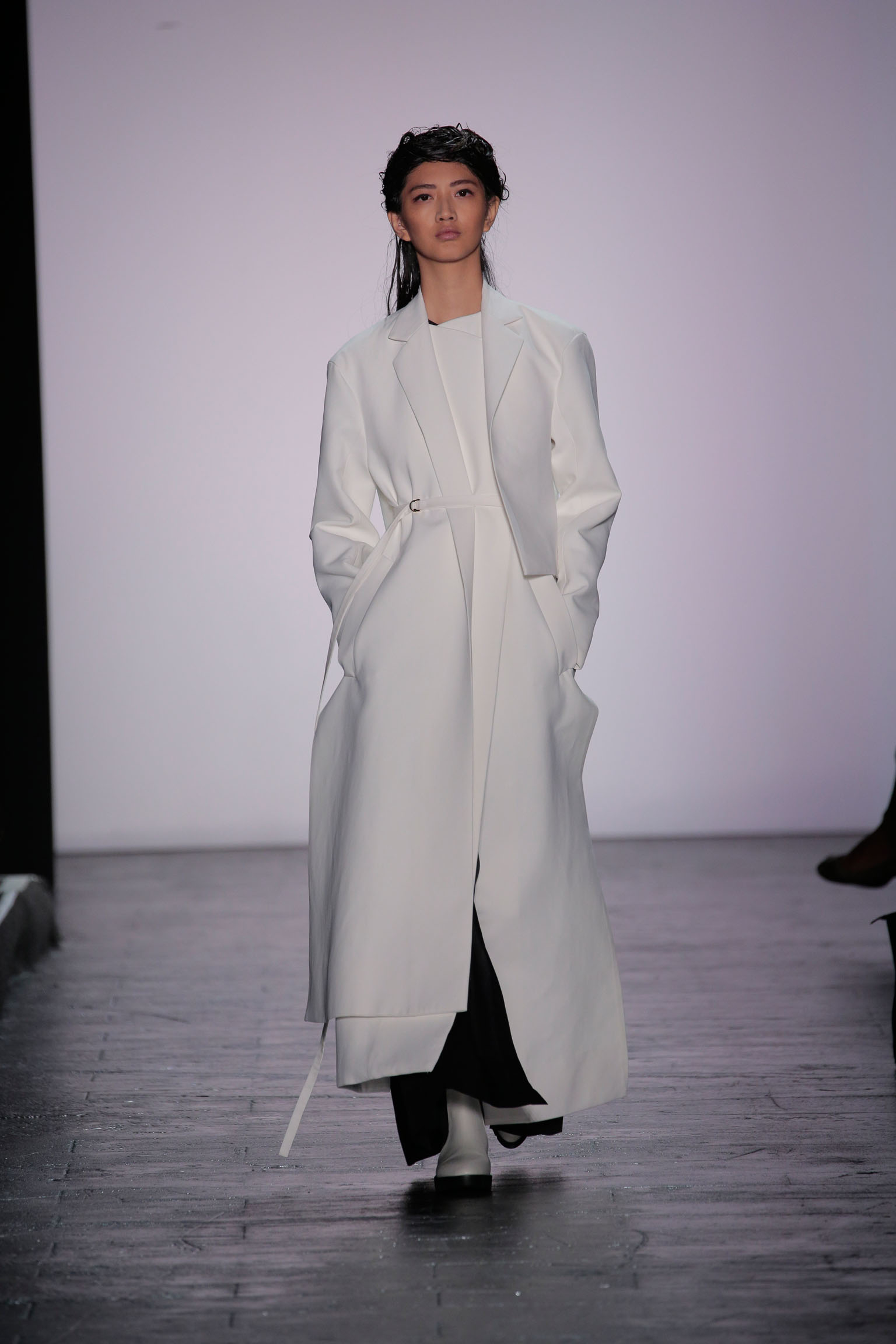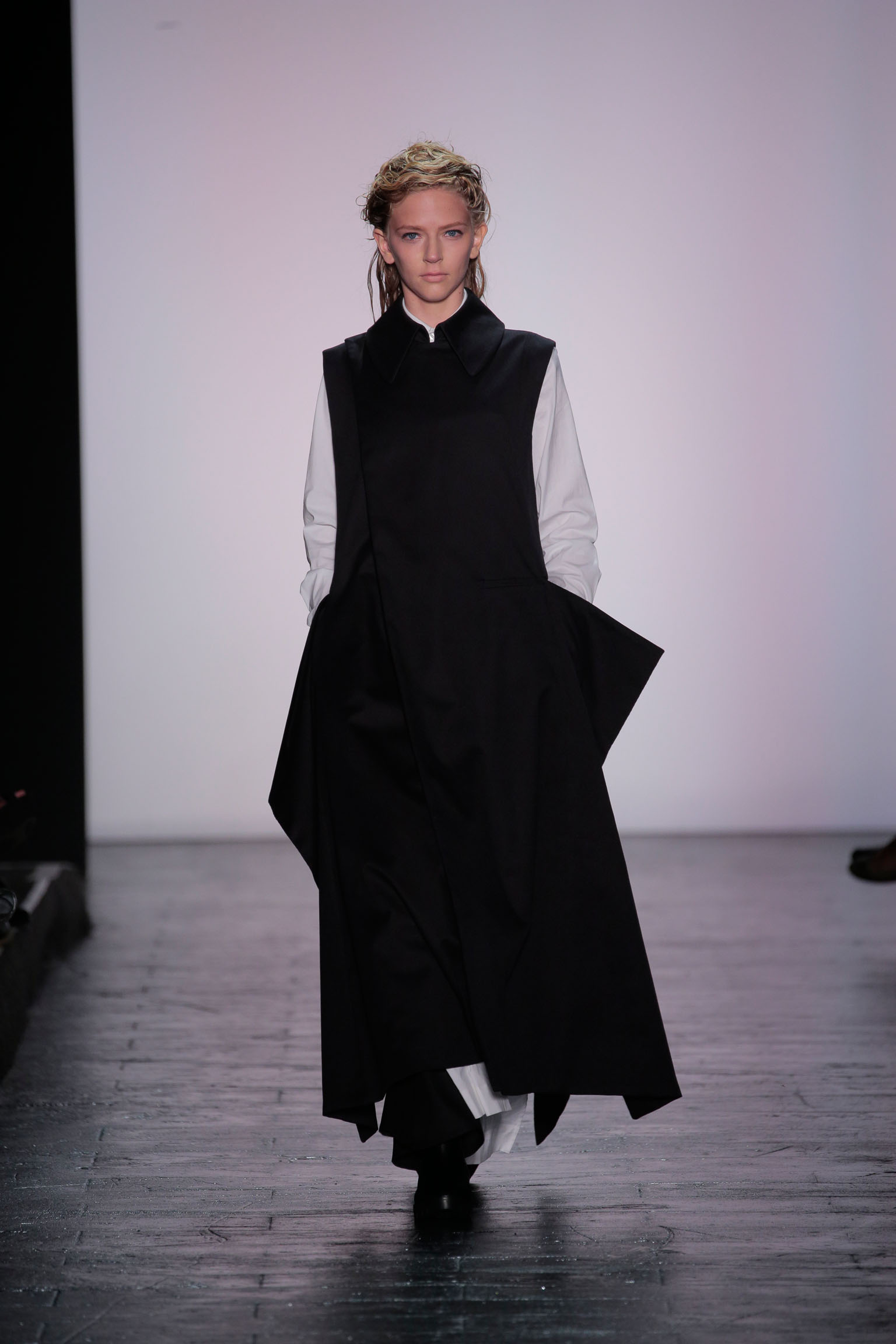 Written by, Taufik Marasabessy, BFA Merchandising