When it comes to shopping online, the sizing struggle is real. We love to browse the digital aisles from the comfort of our homes, but it can be a game of cat and mouse to get something that fits. Unless you are shopping for a brand you are already familiar with, you risk receiving something that won't fit you right, if at all. It means repackaging the item(s), shipping the order back and waiting for other options or refunds. What a waste of time and money for all involved! Justice McNeil (BA Fashion Journalism) reports on the recent tech solution led by our alumni.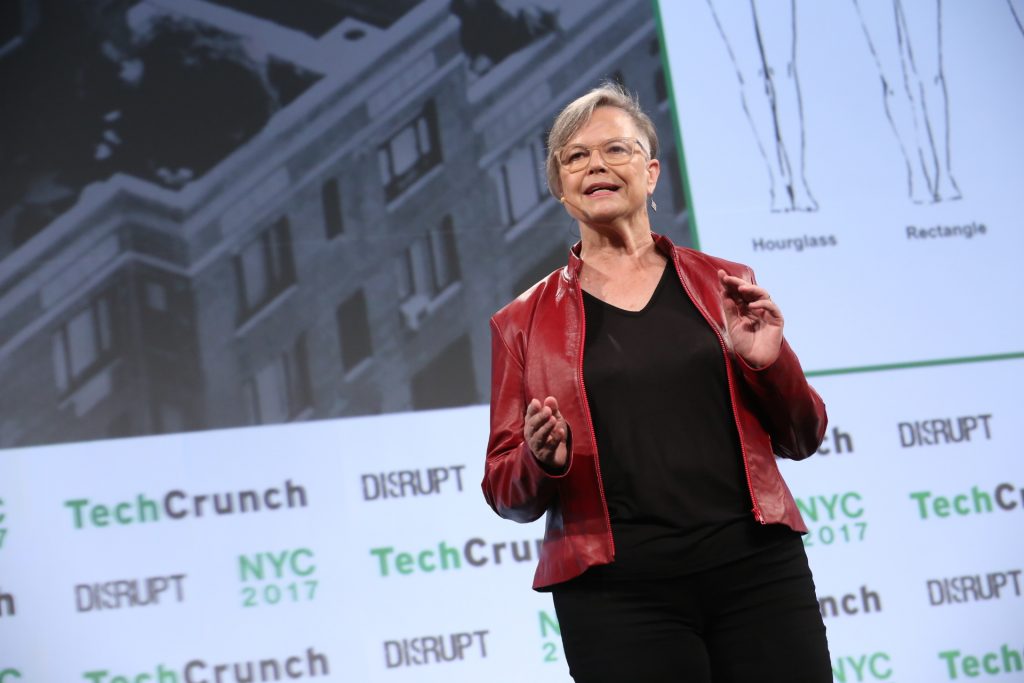 Savitude, to the rescue! This startup was founded by Academy alumni Camilla Olson and Jungah Lee (MFA Fashion Design) to help you buy clothes that look good on your body. They met on the first day of classes and quickly became friends and collaborators all the way through to the Academy's graduate showcase in Spring 2011 New York Fashion Week. Upon graduation, they co-founded a custom fashion line and began working one-on-one with clients. Naturally, they encountered many different, beautiful body shapes and heard feedback about women's frustration with the fashion industry over (mis)fitting clothes. They readjusted how they approached pattern-making. Olson recalls that "the smarter [we] became about matching shape with silhouette, the more successful [we] were becoming". What if more women understood their unique shape and more retailers could provide clothes that actually fit those shapes? Thus, Savitude was born.
The challenge many women face when shopping (not only online but in stores, too) is that "they believe measurements are the gospel," says Olson. However, size doesn't matter if the shape is wrong. With Savitude, a shopper answers six questions that help categorize their body shape into one of nine different silhouettes instead of the standard two. "Not everyone is hour-glass or straight!" These diverse avatars were created by 3D scanning hundreds of women. The program then uses IBM Watson's visual recognition technology to analyze a retailer's inventory and categorize it into corresponding nine segments so that women can finding clothes that fit them better. Yes, please, finally!
As a business-to-business company, Savitude's goal is not only to help customers find the right fit, but also help retailers know their customer base better and (re)stock only garments that would sell. In a recent article by Lisa Van Dusen for Palo Alto Online, Dusen noted that "Olson is…  focused on helping working women present their best selves while solving an immense problem in the fashion industry through a machine-learning, shape-driven shopping app." The information Savitude collects about shoppers is geo-tagged by zip code. When a brand looks to stock a particular store, the database can provide it with stats on shapes of consumers in the area. This would get the right clothes (remember, it's all about the silhouettes and shapes!) into the right store for a happier clientele, fewer returns, and greater profit. Olson and Lee hope their easy-to-use platform can help women enjoy fashion even more without the hassle of sizing issues. As oft-disappointed buyers, we give Savitude a wholehearted welcome!
Savitude in the News:
"First Person: Camilla Olson, serial entrepreneur"
Interview features woman who founded fashion-oriented app Savitude
by Lisa Van Dusen / Palo Alto Weekly
https://paloaltoonline.com/news/2017/07/30/first-person-a-conversation-with-camilla-olson-serial-entrepreneur-founder–ceo-savitude
Meet the team:
http://www.savitude.com/team-1/
Download Savitude App:
https://itunes.apple.com/us/app/savitude/id1115107260?mt=8
Savitude Newsletter Signup:
http://www.savitude.com/contact/
Instagram:
https://www.instagram.com/savitude/
Facebook:
https://www.facebook.com/savitudewomen/
Twitter:
https://twitter.com/savitudewomen
Pinterest:
https://www.pinterest.com/savitude/
Text by Justice McNeil (BA Fashion Journalism)