Online student Jeanne Lovrin has designed a sterling silver pendant and lapel pin for the benefit of charity Life Haven, a homeless shelter for pregnant women and women with young children.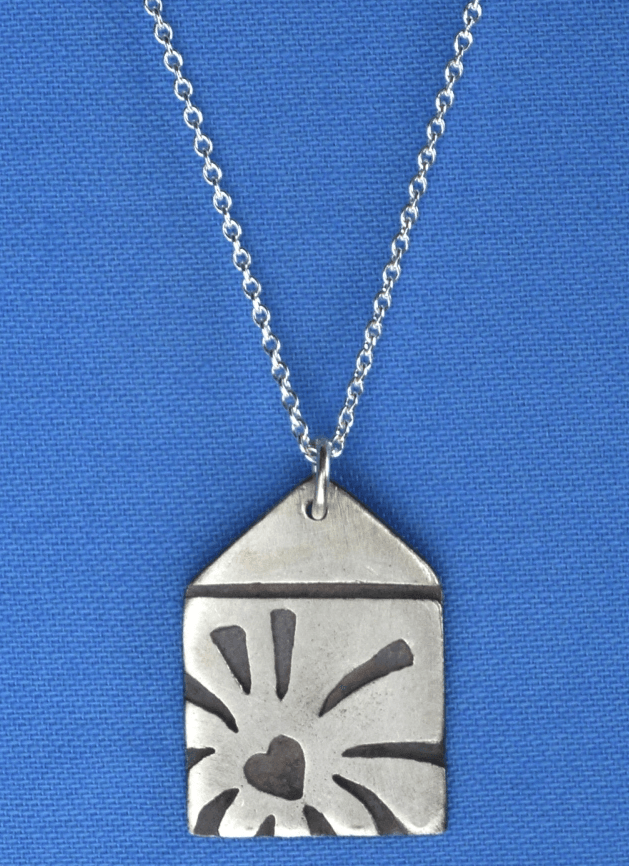 The pieces will be available through the shelter's Web site www.lifehaven.org and at various fundraising events for $25 each.

The pieces show a radiant heart inside a simple home structure. "Our logo has so much meaning for us," explained Jacquelyn Pheanious, Life Haven's executive director. "Not only does it symbolize the love and support our families find at the shelter, it also captures the strength and stability a family finds when they are able to have a home of their own – our ultimate goal for each family we serve. Jeanne's design is clean and simple and, I think, will capture many people's feelings about their own homes and families."
Life Haven, located at 447 Ferry Street, is a homeless shelter for pregnant women and women with young children in greater New Haven. Its goal is to provide the women at the shelter with the services and skills they need to secure adequate employment and permanent housing and provide the children with safe, licensed childcare and a safe and nurturing environment. Life Haven serves 20 families at any given time and has helped over 1,500 families get established in the community. For more information on Life Haven or how to support its work, visit www.lifehaven.org or call (203) 776-6208.
Her work with Life Haven was so great, it was featured in the New Haven Register: