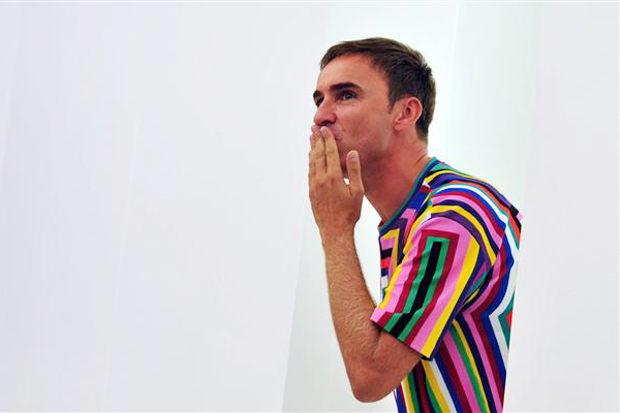 After a nearly year-long saga that started more rumors than any Real Housewives ever could, the speculation is over – Raf Simons will take over at Dior. The position has been open ever since John Galliano was fired after a video surfaced showing the designer making anti-Semitic remarks. Head executives at Dior took their time filling the position, and it seems to have paid off.
Simons was ousted from Jil Sander last February, a move that shocked many in the fashion world – his collections for the label had always elicited a glowing response from critics and editors – and left everyone wondering what he would do next. But it seems he may have already known – in the New York Times article by Cathy Horyn, it is revealed that his talks with Dior began back in October.
Though Simons' minimalist aesthetic exhibited at Jil Sander may seem at odds with the frivolity that Dior is known for, Horyn points out that, "a romantic is surely what he is," referencing his men's wear collections that "projected a generation's ideas and obsessions against a monumental backdrop."  And at Jil Sander we saw a bit of this romanticism as he expanded beyond the strict minimalist silhouettes, incorporating feminine shapes based on '50s couture pieces.
Simons will show his first collection for the house of Dior during the Fall '12 Couture shows in July. Needless to say, we can't wait to see what he turns out.