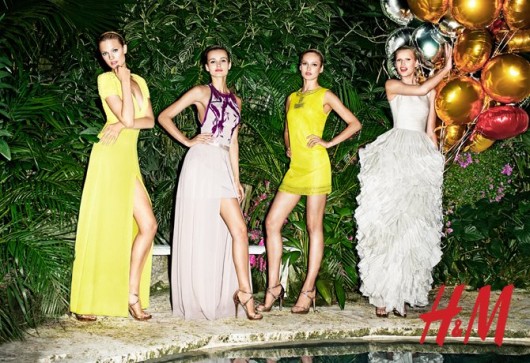 H&M's eco-friendly Conscious Collection hits stores today, and this latest crop of sustainable styles takes things to another level. The collection includes several floor sweeping gowns with beading and embroidery, minis with bright pops of neon and gorgeous florals, and summery separates galore. Several pieces from the collection have already been worn by stylish Hollywood starlets including Michelle Williams, Kristin Davis, and Amanda Seyfried.
Along with the collection, H&M launched it's 2011 Sustainability Report, which reveals H&M as the world's largest buyer of organic cotton. They said that they hope to produce all of their cotton in a sustainable manner by the year 2020. "We really want to make sustainable fashion affordable and accessible to more and more people around the world," said H&M's Head of Sustainability, Helena Helmersson. "We offer both fashion and sustainability – not one or the other." And that is definitely something we support!!
So if you have some spare time during Spring Break – head over to H&M and peruse the latest Conscious Collection!
Follow the jump to view the entire collection and watch a video on sustainable fashion at H&M!