"Feel like a Woman, Wear a dress."
That is the message from the 67-year-old designer Diane Von Furstenberg (DVF), who introduced the iconic silk jersey wrap dress in 1974 which quickly became the symbol of a generation. Iman, Rene Russo, Jerry Hall and Cybill Shepherd wore them in the `70s. Michelle Obama and Madonna wore them more recently. In the new movie  "American Hustle" Amy Adams is seen in a DVF wrap dress.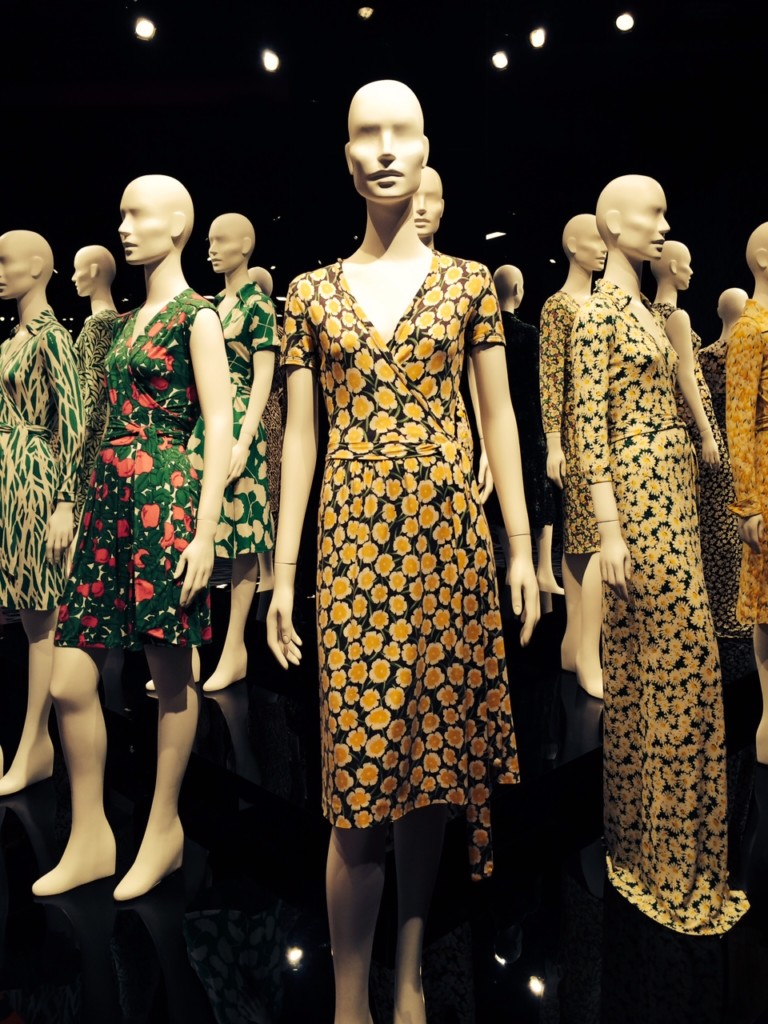 To mark the 40th anniversary of the dress, DVF—who is also President of the CFDA—presents "Journey of a Dress." The exhibition features a retrospective of vintage and current DVF designs, and runs from January 11th to April 1st at the Wilshire May Company Building adjacent to LACMA in Los Angeles.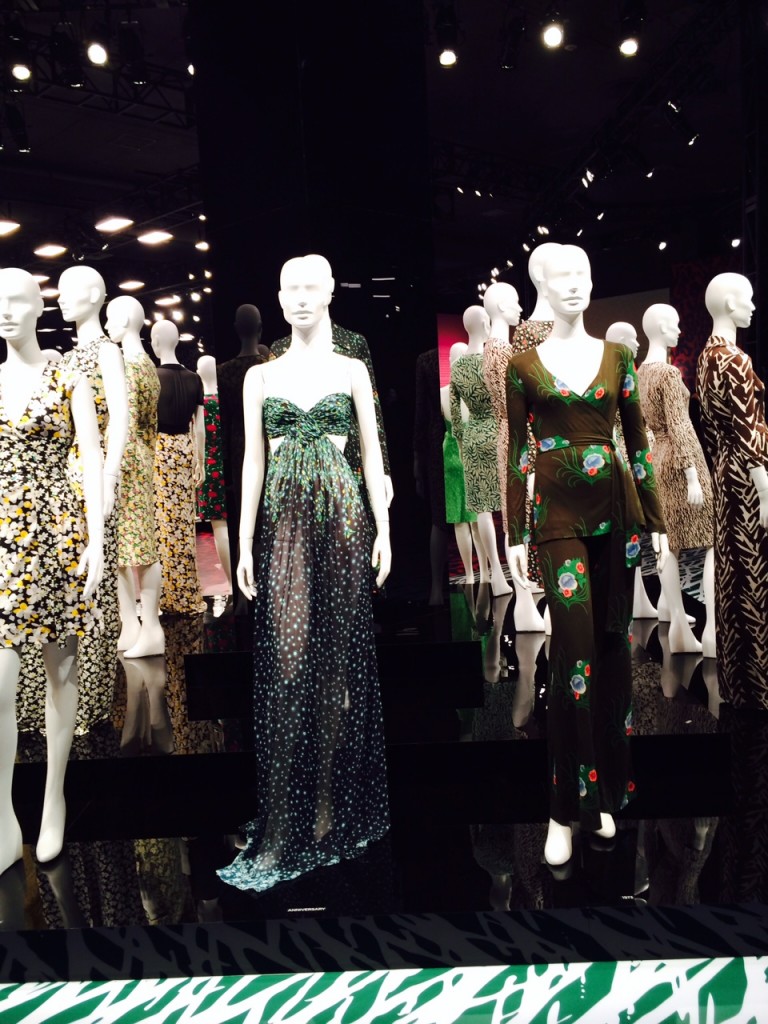 I attended the fabulous opening night party and spotted many celebrity guests including Hollywood A-list stars Gwyneth Paltrow and Marisa Tomei,  Demi Moore, Tobey Maguire, Molly Sims, Edward Norton, Robin Wright and uber stylist Rachel Zoe, super model Coco Rocha, Vogue icons Anna Wintour, Andre Leon Talley and Hamish Bowles, and British designer Jenny Packham, who dresses Kate Middleton and was in Los Angeles to dress Golden Globe nominee Helen Mirren.
The bold textile patterns and pop art color palettes for which DVF is known cover the exhibition space, along with a snakeskin-patterned floor and geometric walls. In addition to over 300 dresses, the exhibition also features iconic portraits of DVF by Andy Warhol, Chuck Close, Helmut Newton and Annie Lebovitz.
Premier Los Angeles event producer David Rodgers created "secret champagne" Studio 54-style disco where guests celebrated the memory of 1970s-style hedonism.

The Studio 54-inspired party space.
Moscow, Beijing and Sao Paolo have already hosted similar versions of the DVF exhibition. Could the next stop be San Francisco? For now it is under wraps.
Written by Keanan Duffty