There's no better way to perk up your week than with some shopping therapy. Spruce up your Spring wardrobe with these two Bay Area fashion events. Whether you're looking to shake up your work attire, need better night-out options, or you're an all-out shoe lover theses events are sure to satisfy your needs.
Clothing Swap Party SF
Pack up some of your gently worn ready-to-wear items and plan on swapping them out for pieces that are new to you! With more than 70 swaps in 20 countries, the month-long series of PeersSwap gatherings is coming to a close, so they're inviting you to celebrate with one final clothing swap.  There will be a free gift for the first 50 people to arrive, plus delicious nibbles and a contest for your chance to win 5 free swaps on Swapdom.com.
When: Wednesday, March 5th, 5pm-6pm
Where: The Hub (SoMa) 925 Mission St, San Francisco
FREE but an RSVP is required.
jdgbg
Freda Salvador Trunk Show at Crimson Mim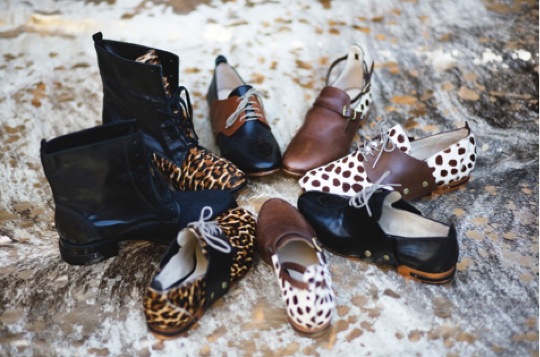 If you're a die-hard Freda fan (like us), or simply appreciate a gorgeous shoe or simply love a good 'ol fashion event, be sure to mark your calendars for this outstanding event with local SF designers Megan Papay & Academy of Art University Alum Cristina Palomo Nelson of Freda Salvador! This is your chance to mingle with other fashion enthusiasts while trying on beautifully crafted, cutting edge, and luxurious leather shoes from their Spring/Summer '14 Collection. Their high-quality products are produced in a family factory in Spain. As if you needed another reason to attend, each purchase enters you in the grand prize raffle to win a stunning pair of Freda Salvador kicks from their incredible Spring collection!
When: Thursday, Mar 6th, 1oam-6pm
Where: Crimson Mim, 322 Main St., Los Altos
We'll see you there!
Written by Ashley Castanos