Front row. Backstage. Limelight. All that stands between a style aficionado and any coveted fashion show is "a mere piece of paper" with one's name on it. The almighty invitation! It grants exclusive access to the world of fashion week magic. Many people dream of getting at least one personal invitation each season. Now you have a chance to check out 40+ invitations at once! The School of Fashion, the School of Graphic Design, and the Library at Academy of Art University present BY INVITATION ONLY, a curated exhibition of unique fashion show invitations from major fashion capitals.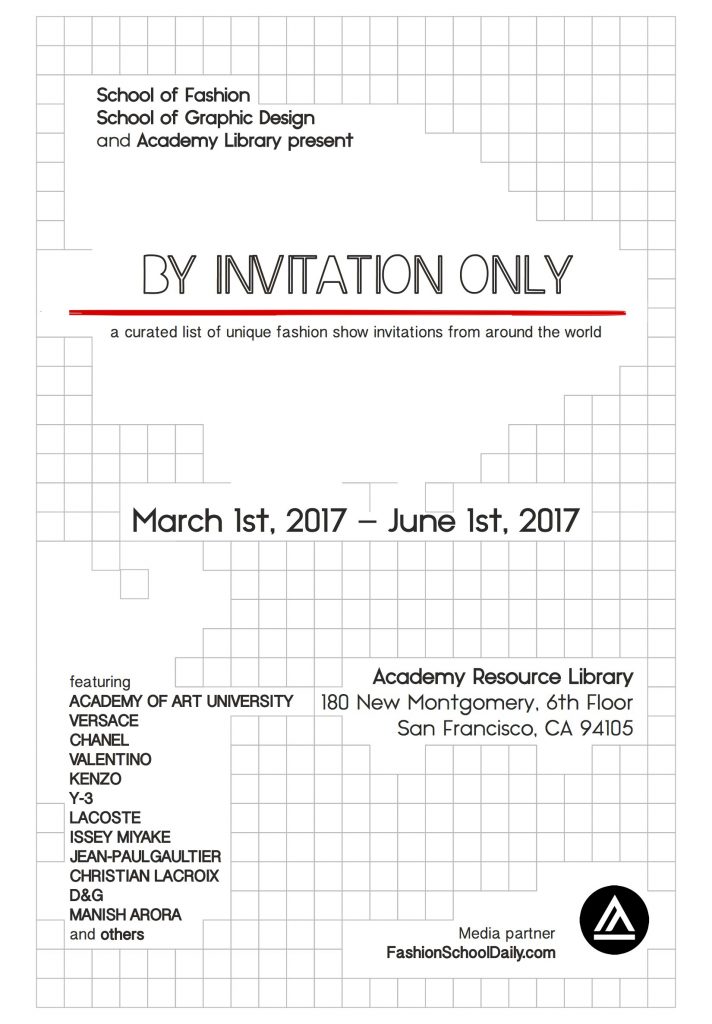 The exhibition opens on March 1, 2017 and runs through June 1, 2017 at the Academy of Art University Library on the 6th Floor of 180 New Montgomery. The exhibition is open to the Academy community during regular library business hours and also be viewed online via this link.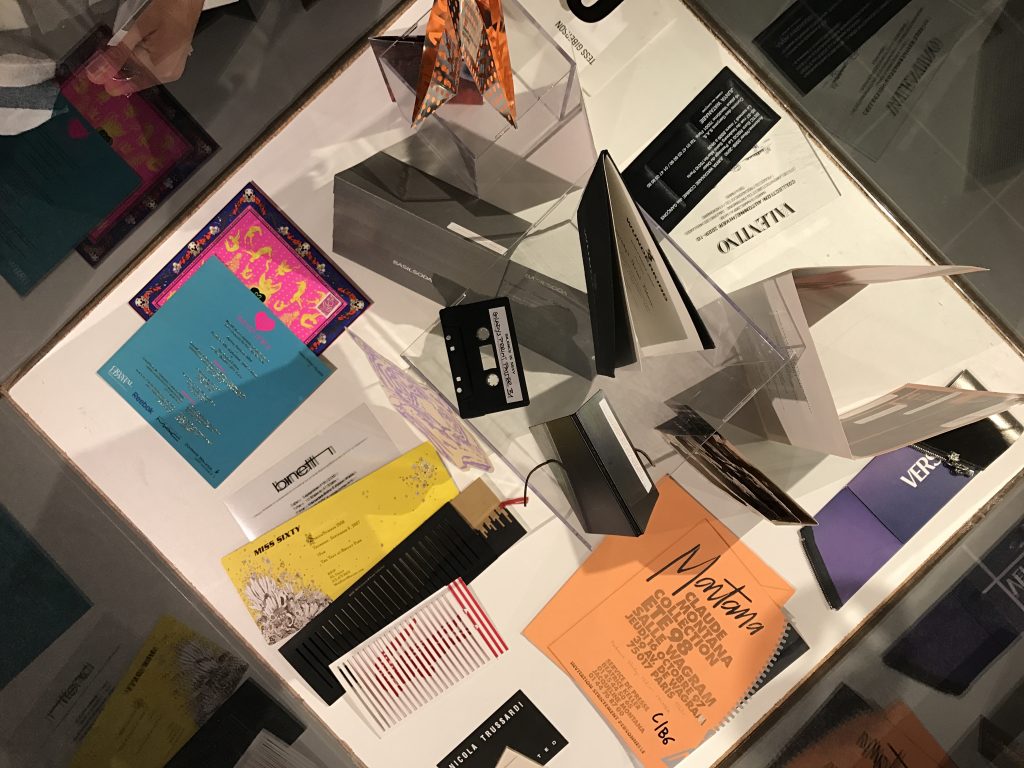 "The level of creativity found in these invitations is quite remarkable and essentially constitutes the voice of the designer," notes Debra Sampson, Library Director. "This exhibition will introduce another aspect of brand identity not often viewed in such close proximity as most people have never received an invitation to a major designer fashion show."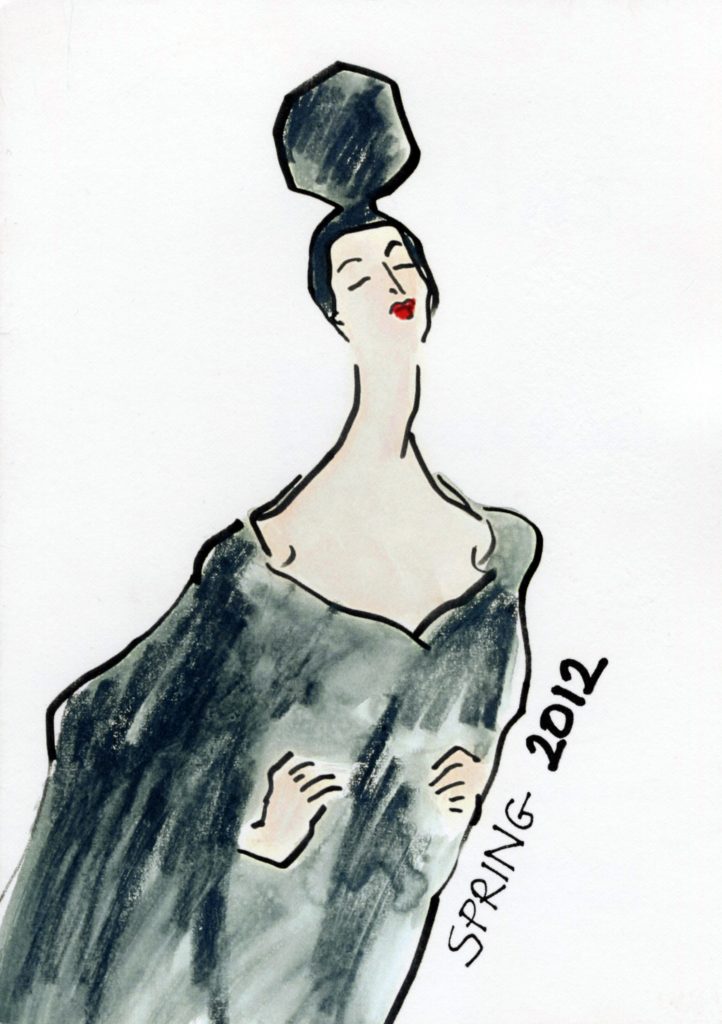 The craft of summoning viewers to one's show has evolved through the years and has blurred the lines between fashion, art and graphic design. The message implicit within an invitation remains the same. It is one of trust. For both the seasoned couturiers and latest startups, it is a calling card not only competing for attention, but also asking for the work to be critiqued.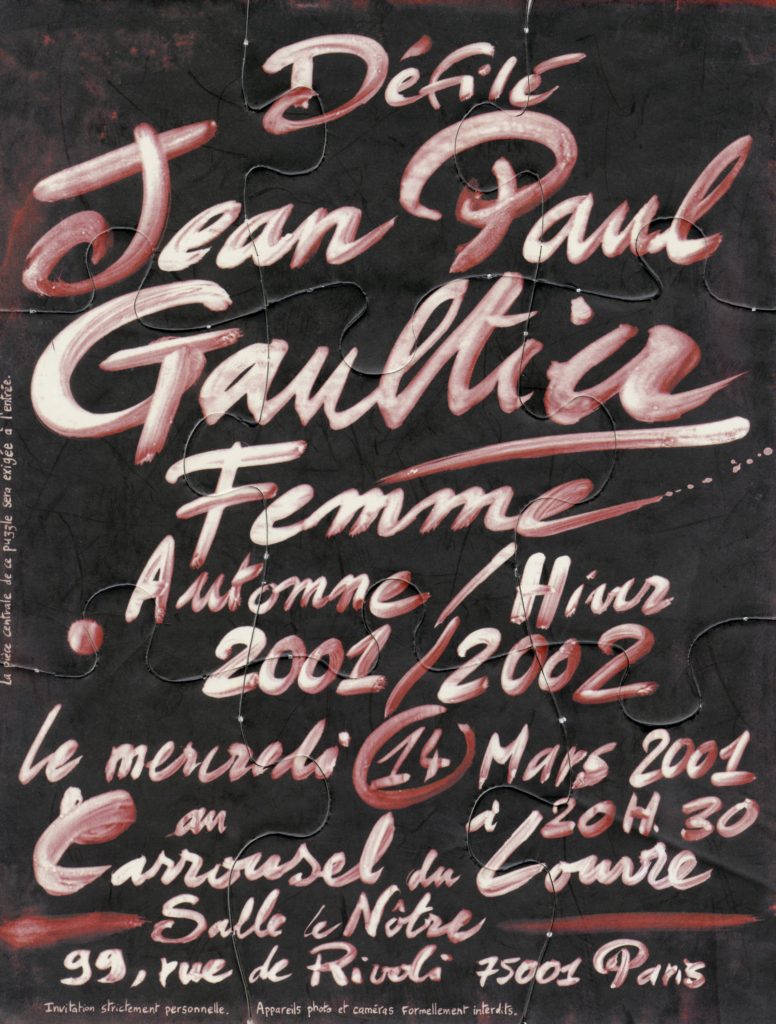 Stephan Rabimov, Director of Fashion Journalism and Social Media Center, welcomed the idea for the exhibition. Having travelled the world as a fashion industry insider, collecting show invitations had become a natural habit.
"This collaborative exhibition aims to demystify and democratize fashion access, starting with this first step: an invitation," said Rabimov.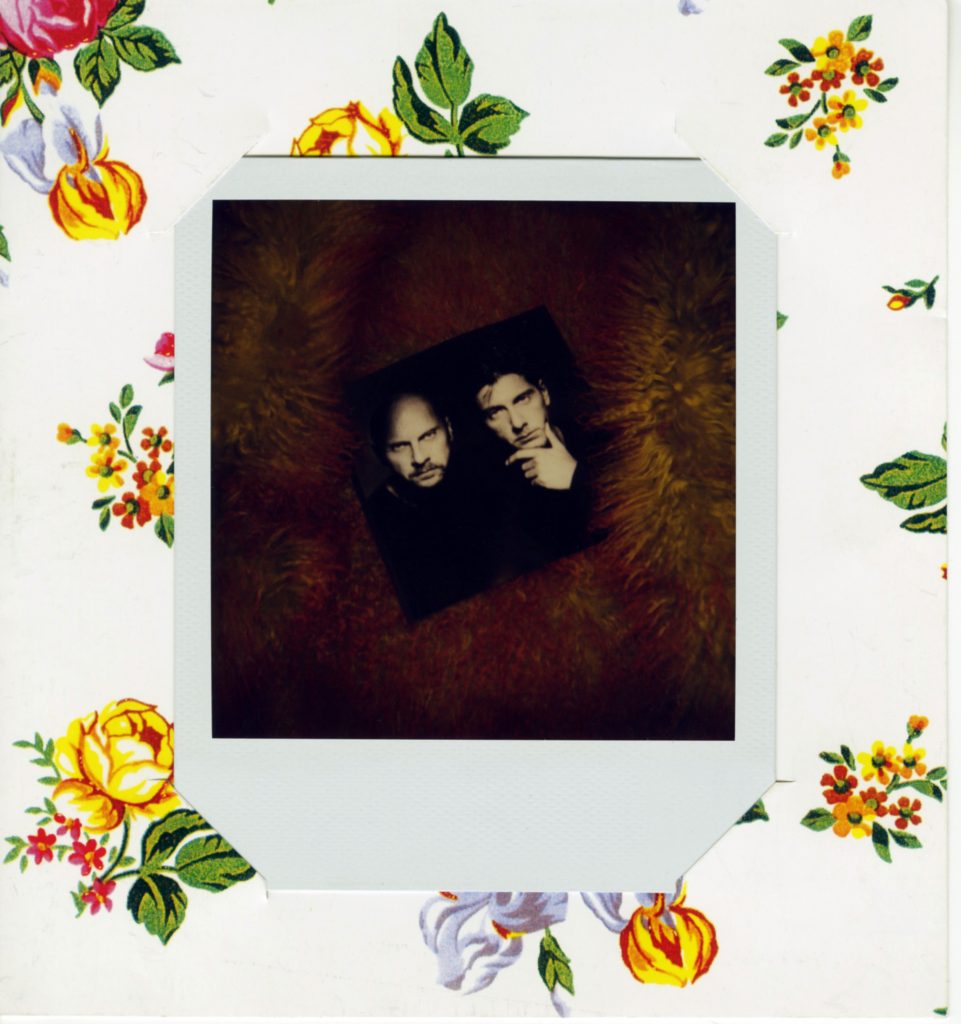 Not only do these invitations yield the opportunity for students of fashion a momentary glimpse into the world of private parties, the Director of Graphic Design, Phil Hamlett sees the benefits for his students as well.
"The tactile nature of highly specialized and personalized invitations utilizes one of graphic design's most compelling weapons — the emotional connection we get from touching and feeling unique objects is immediate and undeniable. Our alums also find themselves working for design studios with fashion clients and/or fashion companies such as Nike, Gap Inc, Stitch Fix and Mod Cloth," notes Hamlett.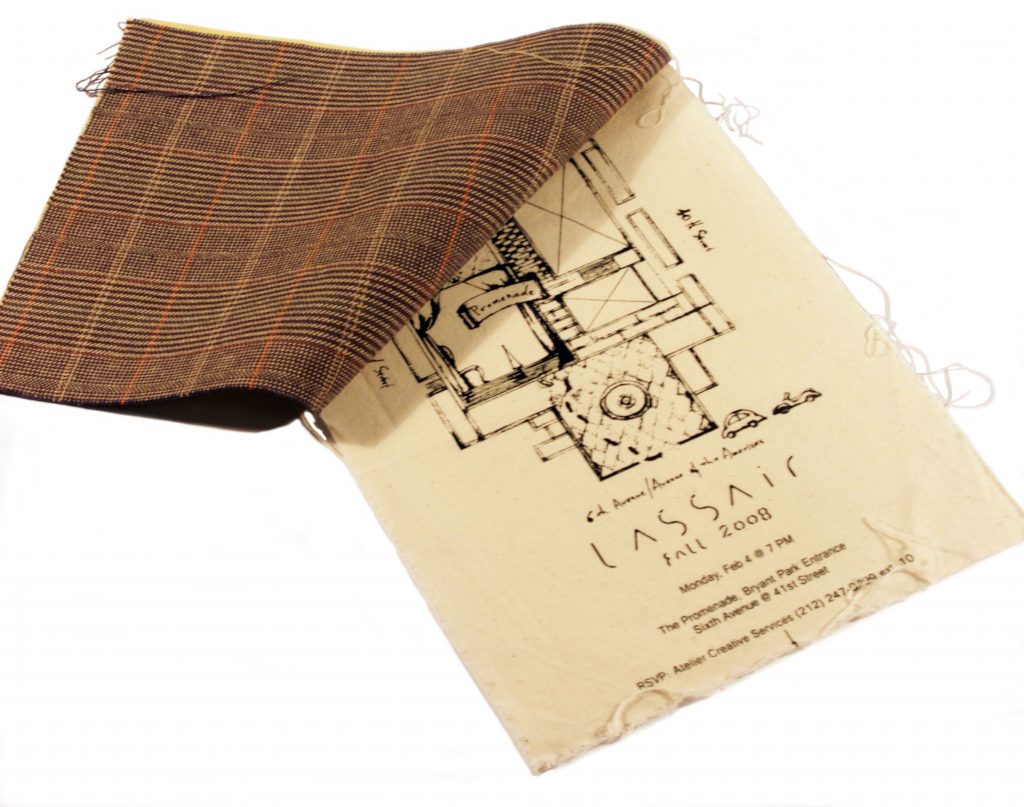 Indeed, there are many sides to what arrives encased in an envelope! It's important to note that one may request an invitation from the press or public relations contact at the designer's office. If you have a strong social media following and/or widely-read (read popular) blog, your request might receive serious consideration. An appropriate review time would be up to four weeks prior to the show date.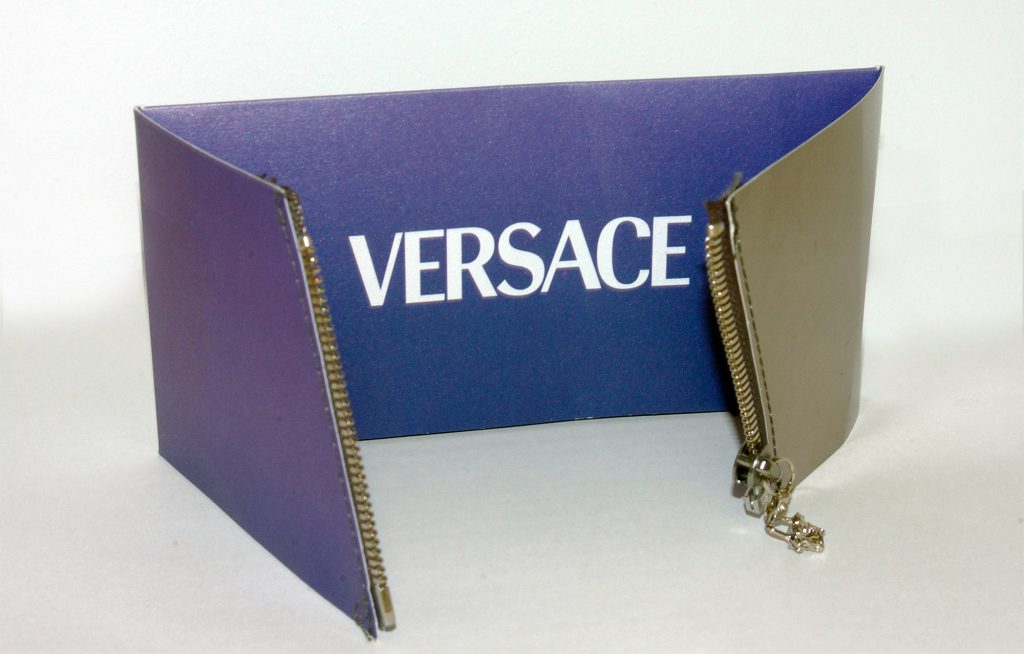 Debra Sampson oversaw the curatorial process, which was no easy task! The invitations were made from a variety of materials, folded into origami-like forms, printed on acrylic, featuring interactive elements, and so on. The showcase will display invites from Academy of Art University, Jean Paul Gaultier, Y-3, Kenzo, Chanel, Lacoste, among others. "An ideal invitation is an extension of the look and feel of the brand. There's one from Versace with bold colors and a real working zipper; something that wouldn't be out of place in their ready-to-wear collection. What a way to grab attention and linger on the mind well after the show," Rabimov comments on one of his favorites. He also vividly recalls his first invitation to the Academy of Art University graduation showcase at New York Fashion Week.
"For a fashion journalist, fashion week is the busiest time when one would visit 40-50 shows. Everyone tries to sell, sell, sell you something. I thought, here's something unfazed by the market demands. From that moment, I knew I wanted to be a part of this process," said Rabimov.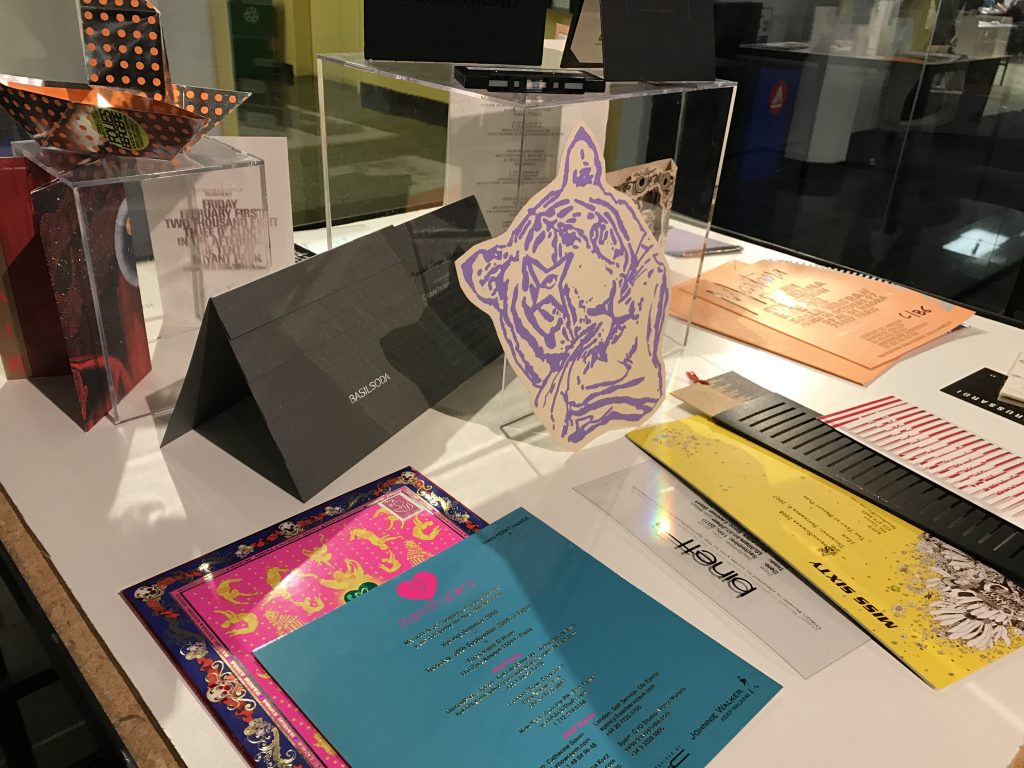 This collaboration between the Library and the School of Fashion follows the successful launch of Material ConneXion last fall, an archive of material samples.
"We hope prospective and current students will realize there are many fascinating resources available to them here," comments Sampson.
This exhibition serves as an integral part of comprehensive Academy education for the next generation of fashion professionals, both designers and those involved in fashion journalism.
By Invitation Only runs through June 1. Best part? You're invited!