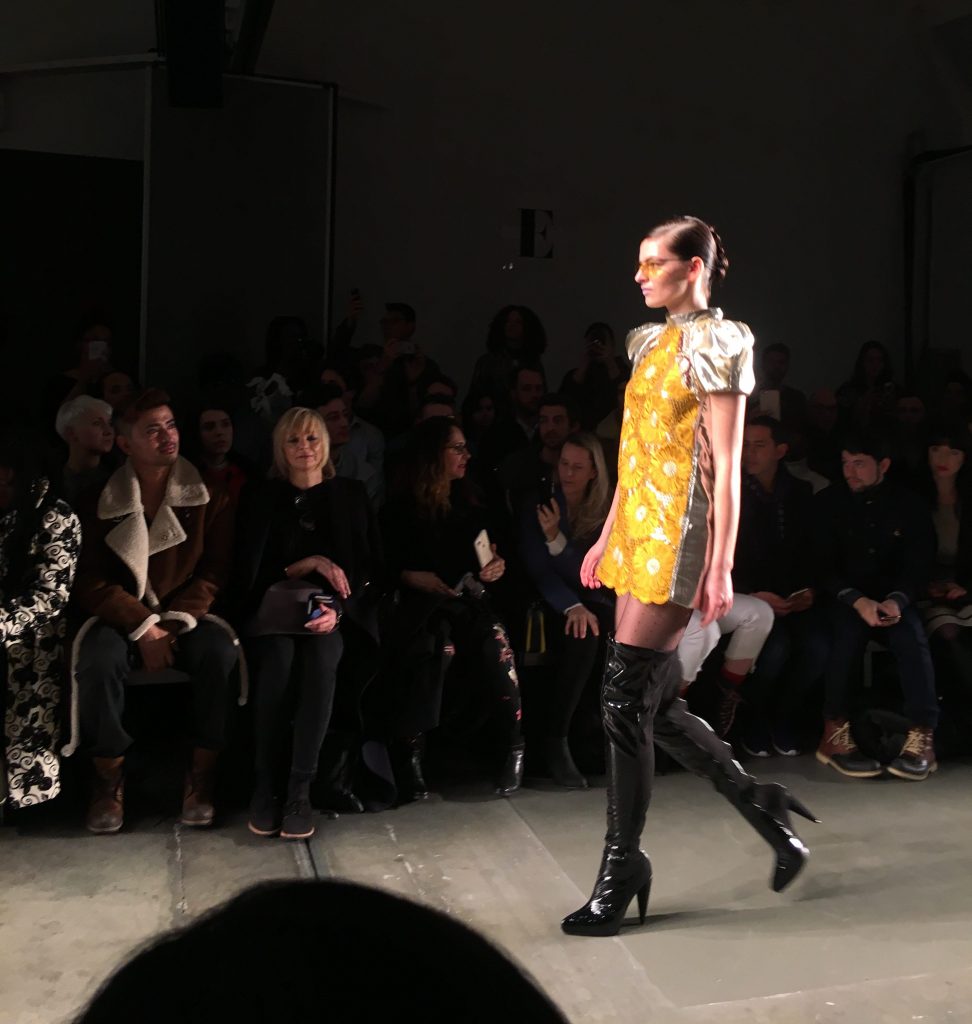 Fashion journalism student Isabella Urbina shares with Fashion School Daily her experience of attending New York Fashion Week for the first time.
When I woke up from my nap, I had to pinch myself. We landed at JFK airport. Queue the biggest sigh of relief. The moment we set foot out of the terminal, the ridiculously crisp, cold air smacked me in the face. Just like that, I hit the ground running. This was happening. New York Fashion Week. As an Academy student, the greatest lesson I've learned from the Fashion Journalism instructors was to seize the moment. When my former classmates and ambitious friends, Elizabeth Collie and Tyler Drinnen, came to me with an idea to do NYFW for the first time, there was no way I could stop myself from reaching for this milestone in my life. Now here we were.
The chance has always been present in my mind. Finally, my goal was staring me right in the face; time to get involved and be surrounded by industry leaders and innovators. For the first time, I felt I had to ditch the "student" safety net and present myself as a fully prepared journalist. It seemed simple at first: buy a plane ticket, book a hotel, let the chips fall where they may. But like every project in fashion has taught me, it was going to take some extreme planning and teamwork. The panic started upon realizing connections were an absolute must. How could we cover these New York shows with no idea how to get tickets? Self-doubt started creeping in. Thankfully, my not-as-anxious trip-mates made sure the strings were getting pulled. We searched high and low for all the help we could find. From networking with event planners and friends-of-friends to going straight to our Fashion Journalism Director and instructor, Stephan Rabimov, for tips and pointers. It was an incredible feeling to know that we weren't on our own, we had the backing of the ones who've taught us. Things were beginning to shape up. Shows invites began piling up. Events were RSVP-ed to and our names started to pop up on lists.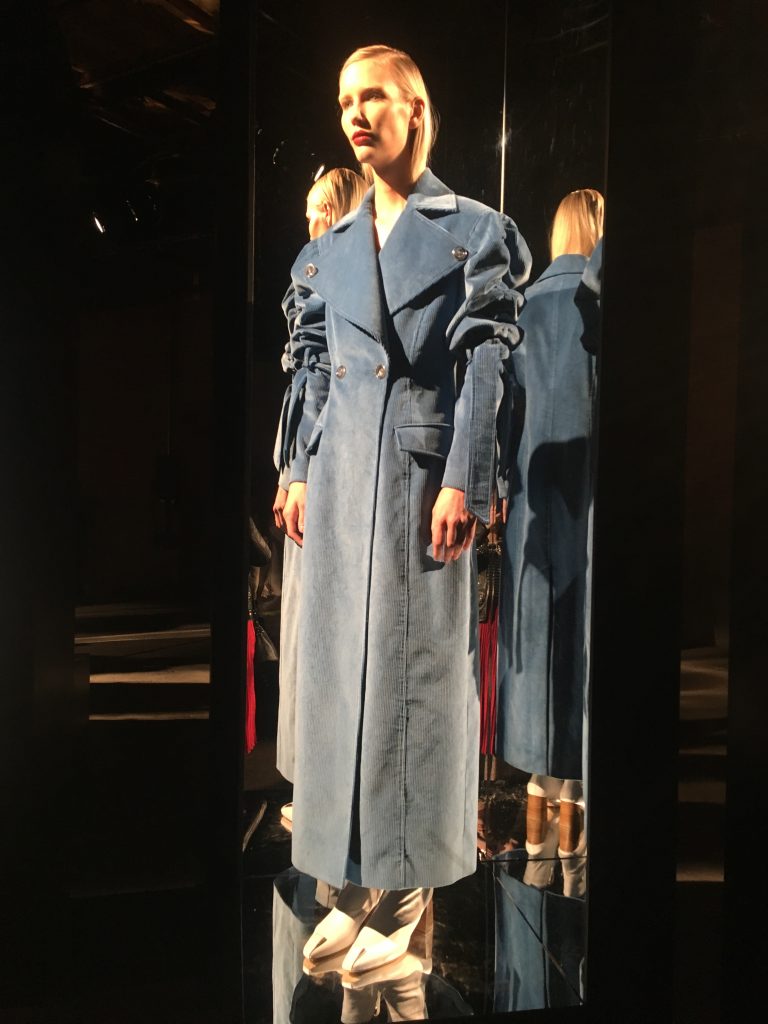 In all the organizing, it hadn't resonated with me that I was at one of the biggest events in the world. As a former New Yorker, Rabimov shared a parting advice with me: "One can belong in New York City in as long as ten years or ten seconds – it all depends whom you meet." For this ambitious reporter, mentality shifted from a first-time tourist to a full-time New Yorker right away. Maybe it was the city's energy or some other magic, I fell into its groove instantly. Our daily schedules were filled to the brim with exciting shows and networking events. Up at 6 am, back to bed by 5 am. Whoever said "this city never sleeps" was probably a fashion reporter. My head was spinning, but it felt so fulfilling at the same time. Adrenaline was the fuel if not the motto. Seeing these fantastically executed shows and meeting fascinating characters kept me wanting more, more, more. And New York Fashion Week kept on giving.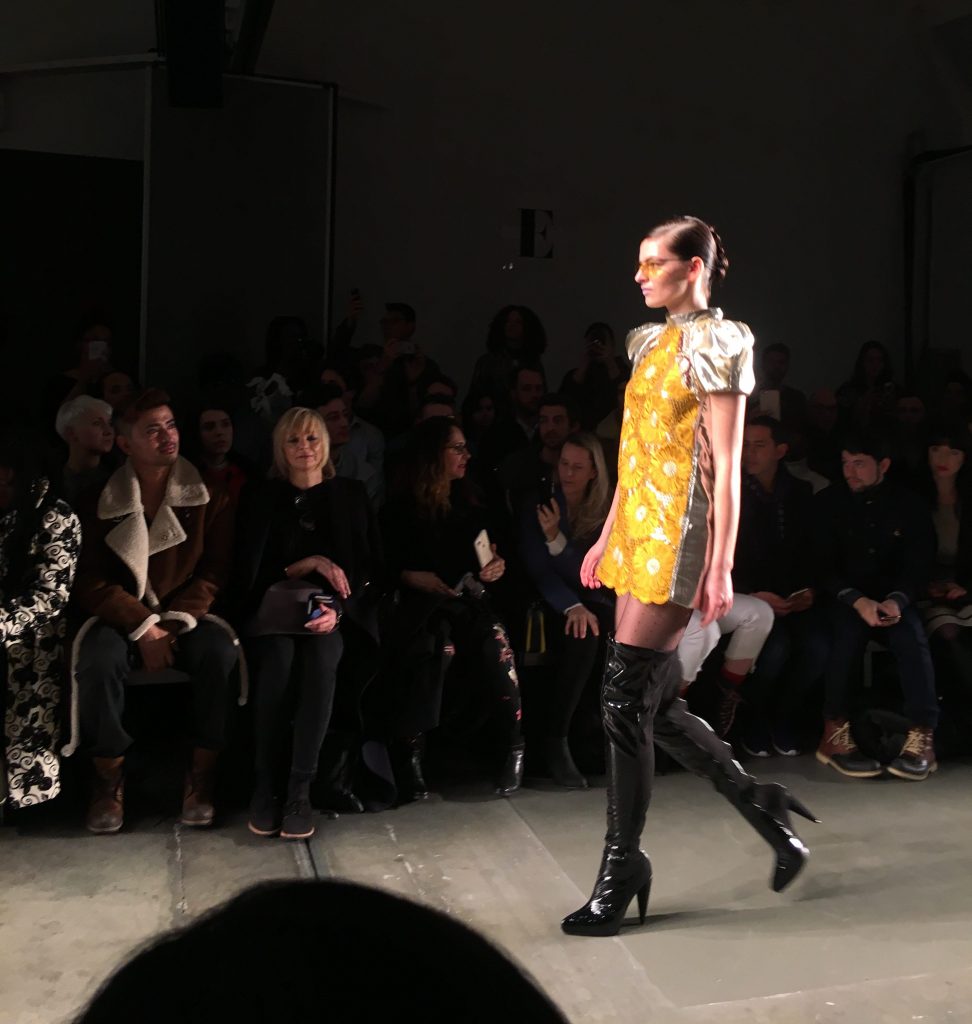 Probably the most invigorating and frightening moment of this trip was when I was seated behind a Vogue editor at Custo Barcelona F/W 2017-18 show. Many in the crowd didn't recognize Hayley Phelan; I did. The house PR staff were scrambling to accommodate her on the front row.  I found myself chuckling when someone tried to move her to make room for the Vogue editor who was "on the way," not knowing it was her. Talk about a faux pas! As everyone was oohing and aahing at the clothing, she remained calm and took many notes, with surgical precision. Afterwards, she collected her things quickly and with a stoic demeanor headed to what I assumed would be her next show. I was dumbfounded. A minute ago, I was just a student. Here I am sitting behind a Vogue editor reviewing the same show. If there is hierarchy and class in fashion journalism, it is only a few rows apart. I felt empowered to be sitting one day in that spot.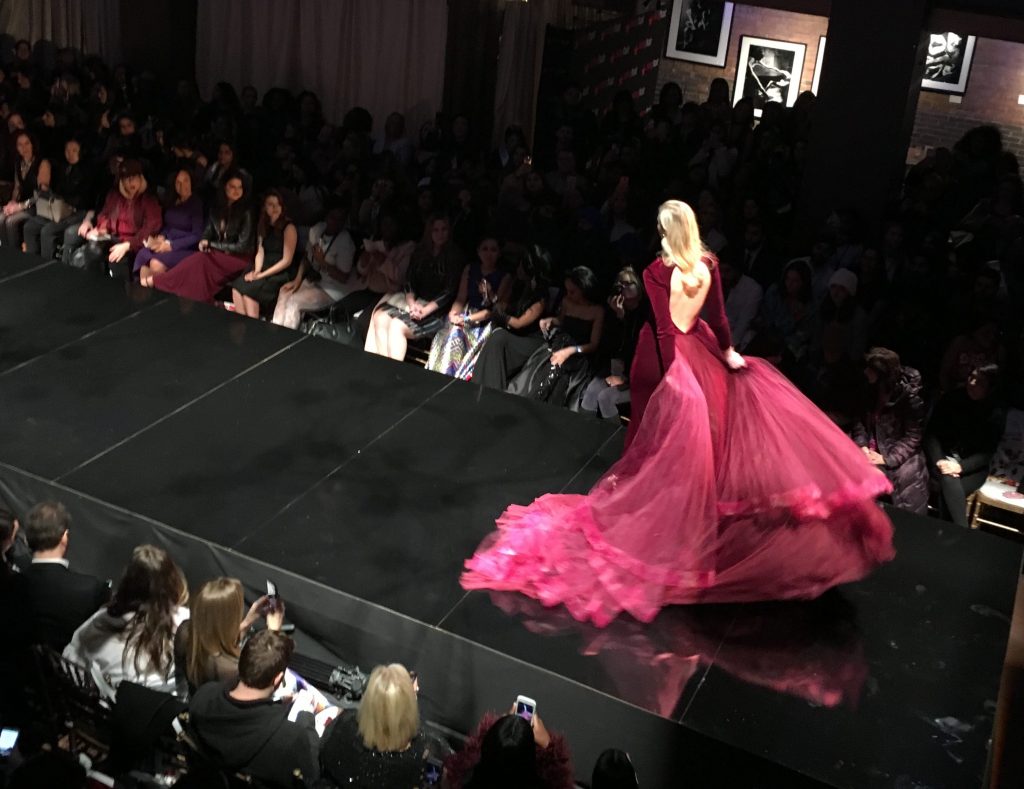 As the days went by, I found myself becoming more and more intrigued with how people around me were engaging with the event. From the pizza delivery boy frustratingly pushing his way through all the NYFW attendees in the freezing rain (probably to feed hungry models) to an almost stereotypical beauty pageant mom looking for a dress for her daughter at the Mac Duggal F/W 2017-18 show. I could hear her talking to her husband less mere inches from me: "Wow. Can you believe it, our first New York runway!" The exact same thought ran through my head moments earlier. Funny how you find affinity in unlikely circumstances.
In the early morning, heading back to JFK, I had a sense of satisfaction and accomplishment.  Aced first impressions turned into awesome connections that would open more doors. This was made possible by the friends I met at the Academy and the instructors who pushed us to be bold and excel. The greatest lesson NYFW has taught me is that I do have confidence which I plan to use frequently as a fashion journalist. Thanks, New York!
Text by Isabella Urbina, BA Fashion Journalism