Our latest edition of Instruct/Influence features Flore Morton, the Fashion School's Styling Coordinator whose curriculum has students styling shoots all over San Francisco. Before the Bay Area, Parisian-born Flore was selected at the ripe old age of 23 to become the design assistant to Martin Margiela at Hermès. Designing under both Margiela and Jean Paul Gaultier, Flore helped create the looks for both designer's fashion shows for three years. This Fall she'll be debuting a fashion show styling class (FSH 484) to show students what it takes to style a 40-60 look Fashion Week runway.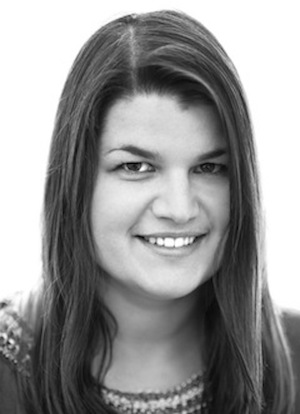 Where and what did you study?
I studied art and fashion design in Paris at l'École Supérieure d'Arts Appliqués Duperré. It is a fantastic small school that taught me so much in art and fashion culture, design, draping, drawing, painting, sculpture… I specialized in women's wear and art direction and graduated in 2000. Pierre Hardy was my instructor for four years. He had the ability to completely immerse himself in each of the students' concept like his own, and offer feedback that was truly inspiring. He was a real encyclopedia. He is still my reference when I teach to students at the Academy.
Had you always wanted to work in fashion?
When I was very young, I was drawing all the time. When my mother took time off from work to raise my sister and I, she was sewing in our living room to make ends meet, and she was also sewing dresses for us. I was fascinated that pieces of fabrics sewn together turned into beautiful garments. At age four, I asked her if there was a job that existed that combined sewing and drawing.  She answered, "Yes, fashion designer". She encouraged me to apply to Duperré after high school.
After graduating you went to Hermes, where you designed under Jean Paul Gaultier and Martin Margiela – what was that experience like?
To be frank, it was unreal for me to work straight out of school with the designers I admired the most. I learnt so much from both of them. The precision of Martin in fitting, and organizing his collection was really inspiring. For him, less is more, and proportions and finishing are everything. Jean-Paul Gaultier taught me how to create the most complex and beautiful color stories, and to have fun layering.
Did you enjoy working at a large company?
It was hard at first, as I felt there were too many rules for my young age, and that the design identity was too narrow. But I quickly realized that the company's heritage and craftsmanship were so rich, that the rules were in place to protect them.
What is your favorite memory from working there? 
I have three actually. The first was when I was a 23 year old intern and Martin proposed that I become his design assistant at Hermès. I just could not believe it. The second was seeing my first design in print and in stores. The third one is when Martin introduced the team to his mother. It is such a fond memory of mine.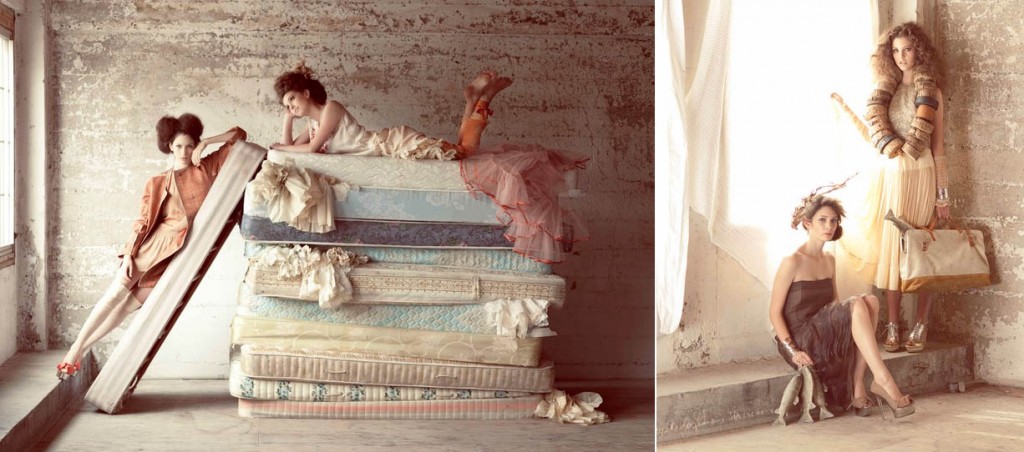 Designed and styled by Flore for Lily Samii, August 2011. Photo courtesy of Rus Anson.
How did you get involved in styling the fashion shows at Hermes? 
The fashion shows at Hermès were styled by Kanako B. Koga, a long time collaborator of Martin. I assisted her with styling for the press fashion show, and I styled the commercial show for the buyers. The director of the studio wanted me (a designer) to do it to make sure that the collection was sold the way it had been originally designed, without being over styled. When I worked with Jean-Paul Gaultier, I was designing the accessories for the collection which allowed me to get heavily involved with the styling of the show.
How did you come to the Academy of Art University?
I saw the fashion show in 2004, and was quite stunned to see Azzedine Alaia and Suzy Menkes as guests. The collections were beautifully crafted. An instructor introduced me to Simon Ungless in 2006, and I started teaching fashion design first,  then styling.
How do you approach styling for a photo shoot differently from styling a runway show?
The first difference is the number of outfits. For a fashion show, I style 40 to 60 outfits! I create moments within the show, and transitions between different groups. A photo shoot involves three to 10 outfits on average. It is a controlled environment, but stylists are heavily involved in art direction and production which is a lot of work. Picking sizes for a photo shoot is much more flexible than for the runway. You can pin the back, choose the most flattering posture to show the garment or accessory. In a fashion show, the garments move and are shown at 360 degrees.
I am so excited to finally being able to open a fashion show styling class this Fall (FSH 484).
What are the most important things that students working towards a styling career should know?
First, that styling is much more than just shopping. It takes time to develop your taste level, and a lot of practice to truly being able to get your vision across editorially. Preparation is key. It takes days to shop, scout location, secure your crew, and arrange transportation, just to name a few. Interning and testing constantly while at school is also a key to success.
What designers, stylists, photographers, etc. do you most admire and why?
Designer: Martin Margiela is to this day the fashion designer I still admire the most. He has never tried to copy other people, and always gave credit to his team. What I designed for him in 2000 is just as relevant today as it was then.
Stylist: Alex White. Some of my favorite photo shoots where styled by her for W circa 2009.
Photographer: Tim Walker because he brought softness to fashion photography, after many years of trashy photography. I often feel transported in my own childhood memories when I look at his photos.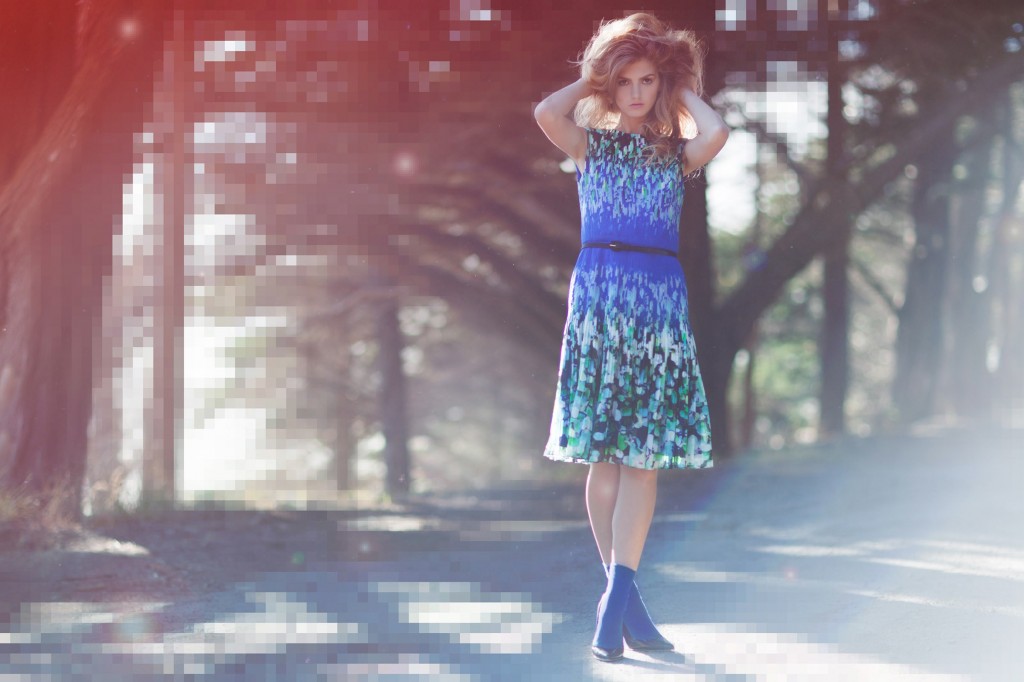 Styled by Flore for The San Francisco Chronicle, October 2012. Photo courtesy of Caro Ramirez.