Since our fashion students returned from their Saudi Arabian adventure last November, they've been busy wrapping their brains around all of the inspirational bits and pieces they picked up along the way. From the stunning landscapes, to exotic plants and animals, and the amazing people they met, they're combing through each and every aspect of the trip and working to synthesize it all into one single vision–not the easiest task in the world. As part of the process, they're putting their ideas to paper, and created an amazing scrapbook chronicling their journey.
We've picked a few of our favorite pages from the book to share with you, and we'll be sharing lots more as the collection develops! Just looking at their images, we can tell it's going to be one stellar collection hitting the floor at Harvey Nichols.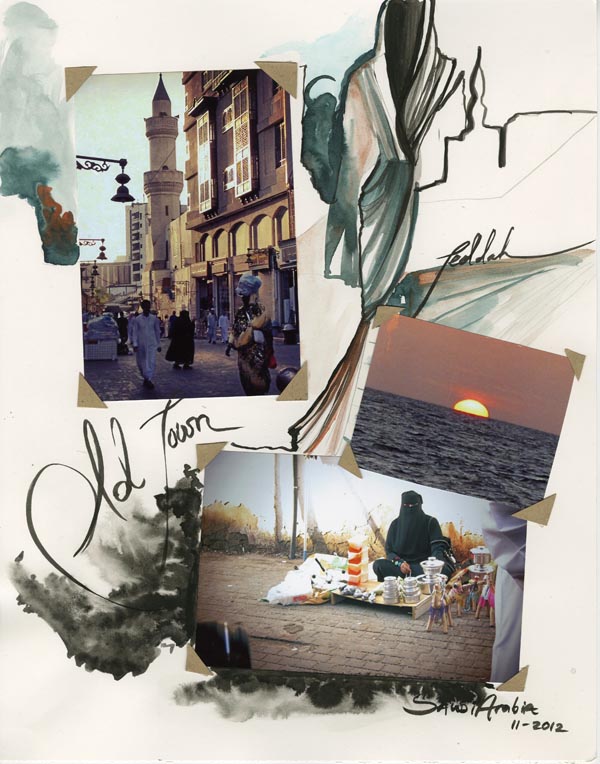 Esther Kim.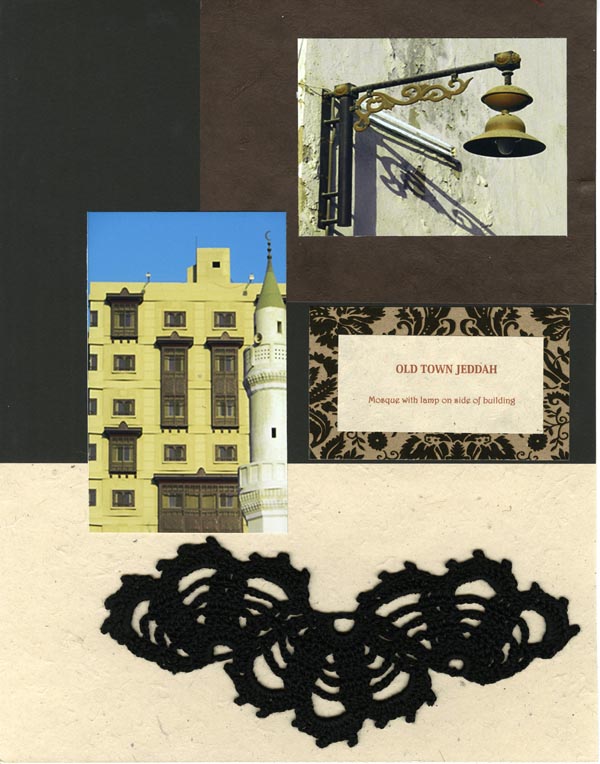 Lorenette Haynes. Love the knitwear swatch!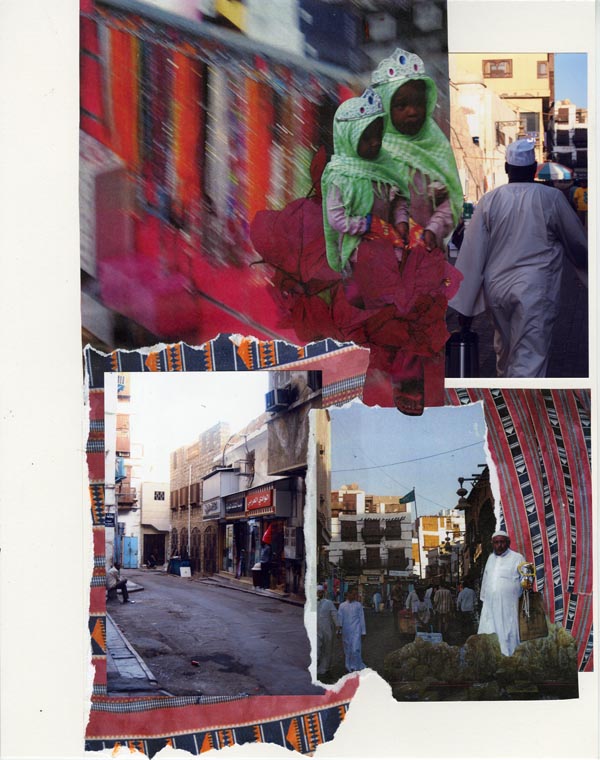 Lisa Hegner.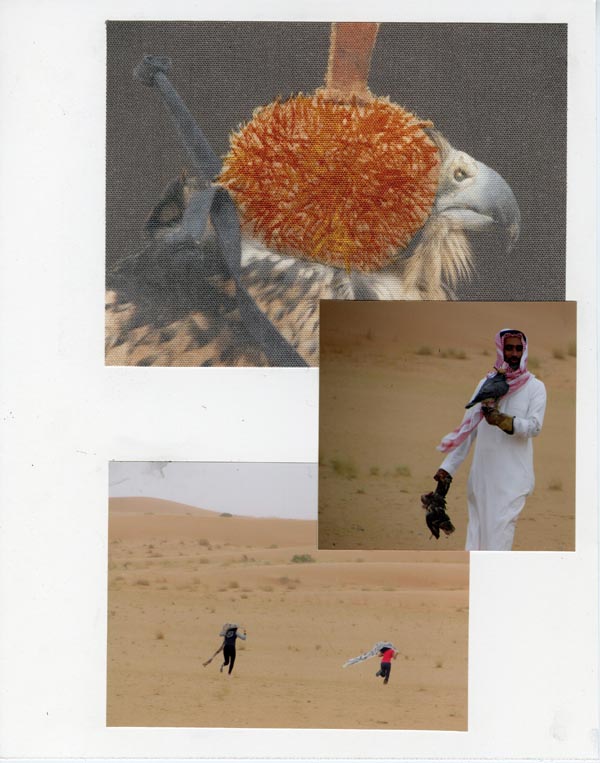 Amanda Tran.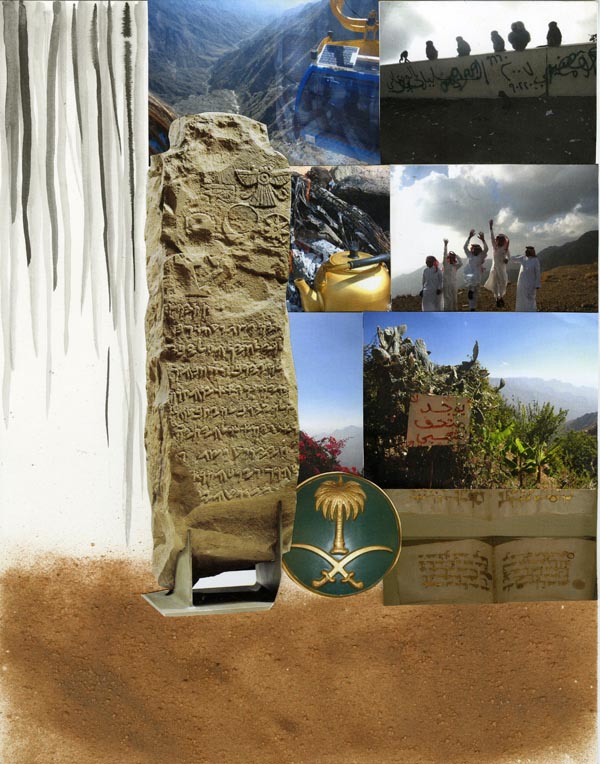 Blake Conaway.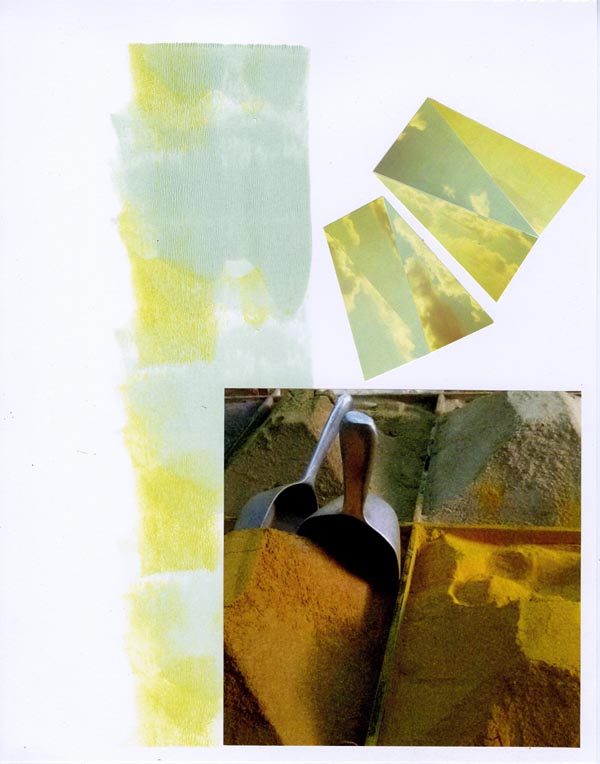 Grace Malla. Textile inspiration!