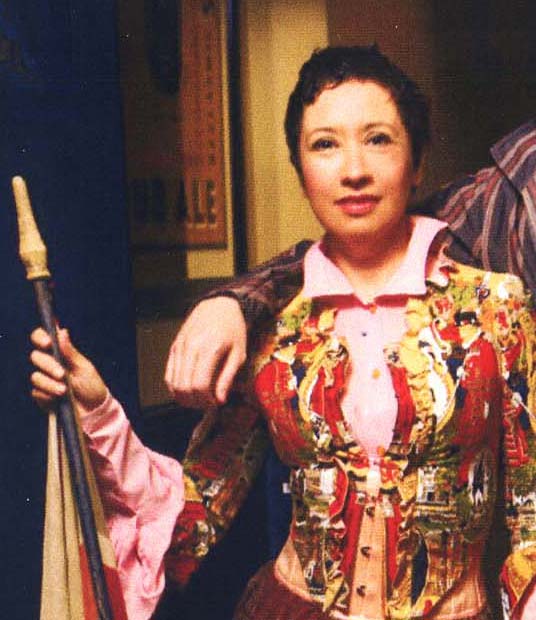 Keanan Duffty talks to Nancy Garcia, a Fashion Television and runway show producer, whose credits include working on top reality television shows, New York Fashion Week runway show production, brand strategy and management for fashion companies.
*Full disclosure: Nancy is also Keanan Duffty's wife and business partner, which is a reality show in itself.
Keanan Duffty: What was the first record that you owned that really had a life changing effect on you?
Nancy Garcia: Though I'm a New Yorker, I grew up in a Colombian household, listening to all this great Latin music that my Dad had on vinyl record sets he brought back from the Old Country. I always loved the boleros best, those slow romantic songs – they were hot!
I remember my parents were mystified the first time they went to an "American" party – they didn't understand why the guests sat around and just talked all night, and no one danced. Music is an inspiration for dancing in Hispanic culture, and a lot of it is judged by how easily it is to move to. So, even though kids listen to Reggaeton today, which I love, Hispanics still love to slow dance and smooch to the "oldies."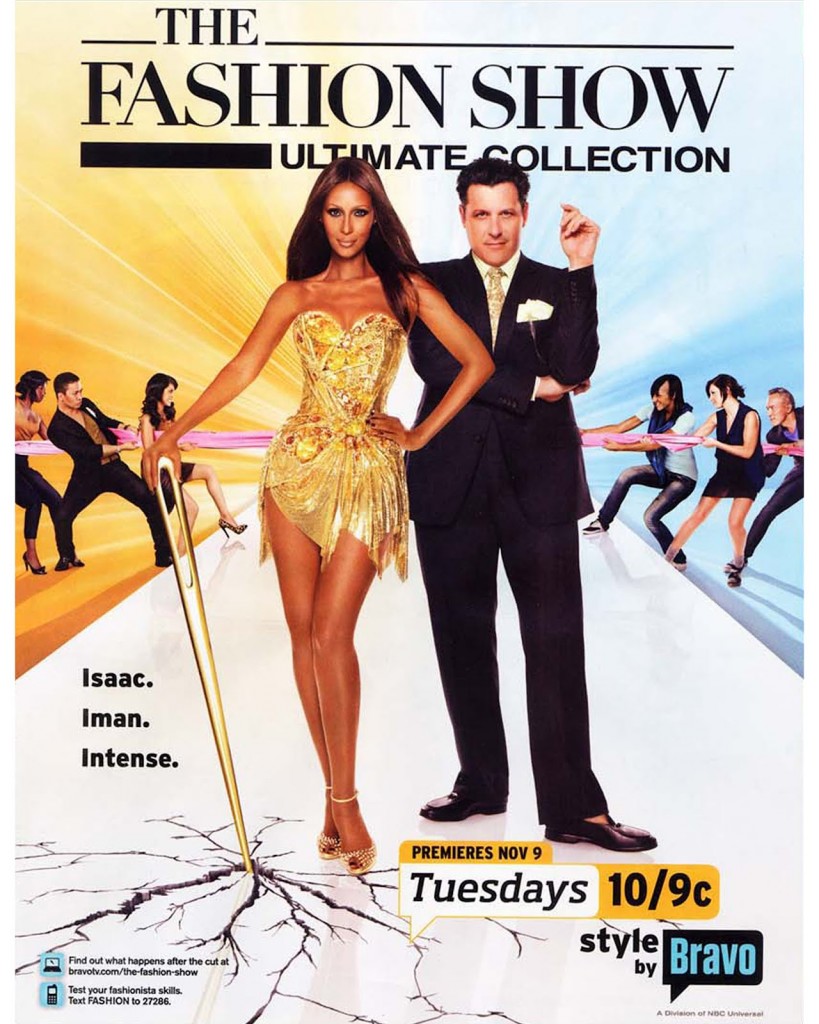 KD:  You were the Fashion Producer of Isaac Mizrahi's The Fashion Show, 24 Hour Catwalk with Alexa Chung, and 'The Moment' on USA Network. What does a 'Fashion Producer' do?
NG: I get hired on television shows as a consultant and producer, but it's kind of a generic title that encompasses many areas. On a show, the production and creative team come from a television background, not a fashion one, so I'm usually the only producer that has a fashion and design background.
Even though these shows are "reality" TV, the challenges, content, rules and sets are created in pre-production first, before filming starts. I consult on things like the feasibility of challenges, I create challenges, and I have a team of assistants that source all the materials to make them happen. I also oversee the creation of the workrooms and sewing rooms on the set, which have to be professional and fully functional (and include machinery of all types, dyeing stations, and all materials that contestants could possibly need).
If needed, I bring in partnerships with companies for supplies and services like Singer, Swarovski, fabric sources, etc. Many companies in the industry like the exposure that a fashion reality show brings to their business.
I also over see the fashion shows, which is one per episode. Many people don't know that TV episodes are shot back to back, so we'll put on 10 fashion shows in 5 – 6 weeks. I'm often involved in casting, as designers must have some level of sewing expertise, and of course, design skills. And I cast the models for the runway shows.
It's really fascinating to work with lighting and camera experts to create say, an "underwater" show, or a neon lights out show, or something very unique. On TV, things have to be really big to stand out, and it's super fast (especially on 24 Hour Catwalk, where designers have to create an entire collection in, you guessed it – 24 Hours), so it's very different then the fashion industry.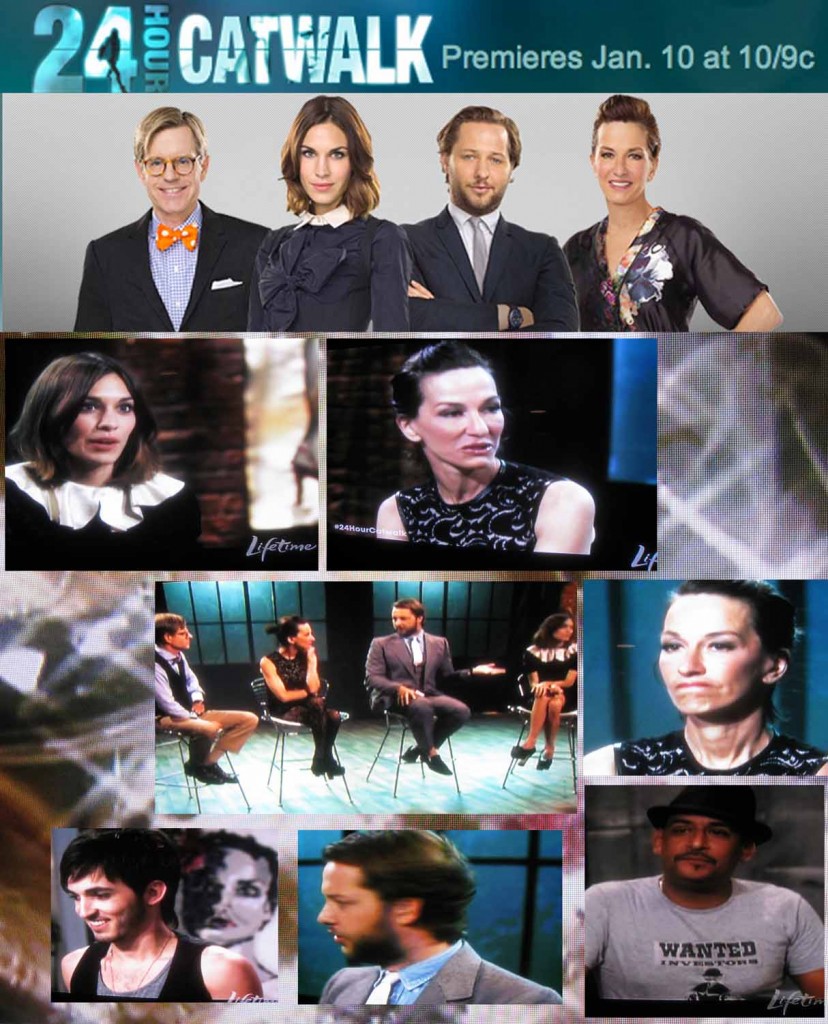 KD: What are the Top Five Tips you can give to Academy of Art Fashion Students who would like to be Fashion Reality Show contestants?
NG: We all know what people say about fashion reality TV, but the truth is that it's a fun, guilty pleasure for millions of viewers! And, the other truth is it can offer an emerging designer an incredible amount of publicity, exposure, and if they win – cash!
I've seen literally hundreds of contestants try out for shows.So – if you think you have what it takes – think again – this is what it really takes:
1) STAND OUT.
Reality TV is not for the shy, weak of heart or retreating type.
Yes, you can be bitchy, back-stabbing, cranky, crazy, loopy, super chatty, narcissistic, insane or by contrast, super nice; yet it must be BIG, and you need to do it in front of the cameras. And you must have an angle. Are you a super sweet, southern gay boy that talks a lot? Sounds good!
A self involved, crazed mother of five who knits bodysuits? Great. Want to start your own line but your mom's a crack ho and you don't have the money? Fantastic. A Belgian intellectual designer who mumbles to himself? Not so much. If you bore us within 30 seconds on your casting video, you are O.U.T.
2) STAKES.
Stakes are very important on reality TV. This means – how much do you need it? If you're a rich girl who has everything, and it doesn't matter if you win, you just want fame – it doesn't matter if you are the next Phoebe Philo, you won't get cast. Broke with student loans? Have a medical condition? Need to prove yourself to the fashion world or just plain hate them? All of these are things that will motivate someone to compete – and of course, it is a competition.
3) YOU HAVE TO KNOW HOW TO SEW – IT'S NOT THAT IMPORTANT TO SEW.
You will probably have to sew some of your garments on these shows, but you are almost always allowed to bring blocks (slopers), because of the time constraints. However, some shows provide experienced seamstresses to help you. They are mostly off camera, but on 24 Hour Catwalk, they are on camera – and fierce!
4) YOU WILL BE SEQUESTERED.
If you are cast, you will report to the film studio, have all your electronic devices taken off you, have people go through your luggage (for illegal stuff; i.e, your favorite book by Diana Vreeland, which will be confiscated), and from then on, you will not be allowed to take one step alone. A cast wrangler will be glued/assigned to you until you leave. Oh, and no one on the production is really allowed to talk to you. This varies per production, but the cast is always sequestered. You get used to it, really.
5) IT'S LIKE DOING A TRIATHALON, BUT HARDER, AND FOR LONGER.
You will be woken up at dawn, taken to weird locations in the snow or 110 degree weather and have to act happy and surprised when Iman or Alexa Chung tell you your next challenge is to create a ball gown out of a swamp.
You have to sketch, design and choose fabrics at lightening speed, work all night, answer a million interview questions, do model fittings when you're not ready to, oh the list goes on. Sleep? Forget it. Coddling? In your dreams. This makes your senior collection project feel like winning the Ecco Domani. One word: prepare.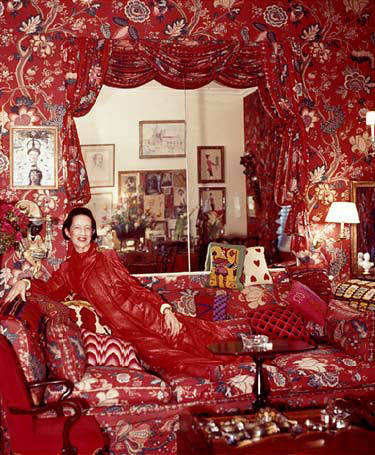 KD: Who is your ultimate Fashion Icon?
NG: It's always Vivienne Westwood for me. She is one of the few designers who has maintained her individuality and vision, without compromise, and without fear. She is a rebel in the true sense of the word – I've looked many times at her new collections and scratched my head, only to see versions of what she's done seasons, or even years afterwards. She doesn't give a fig about what anyone thinks, and in this age of self-conscious navel gazing, she is still refreshing.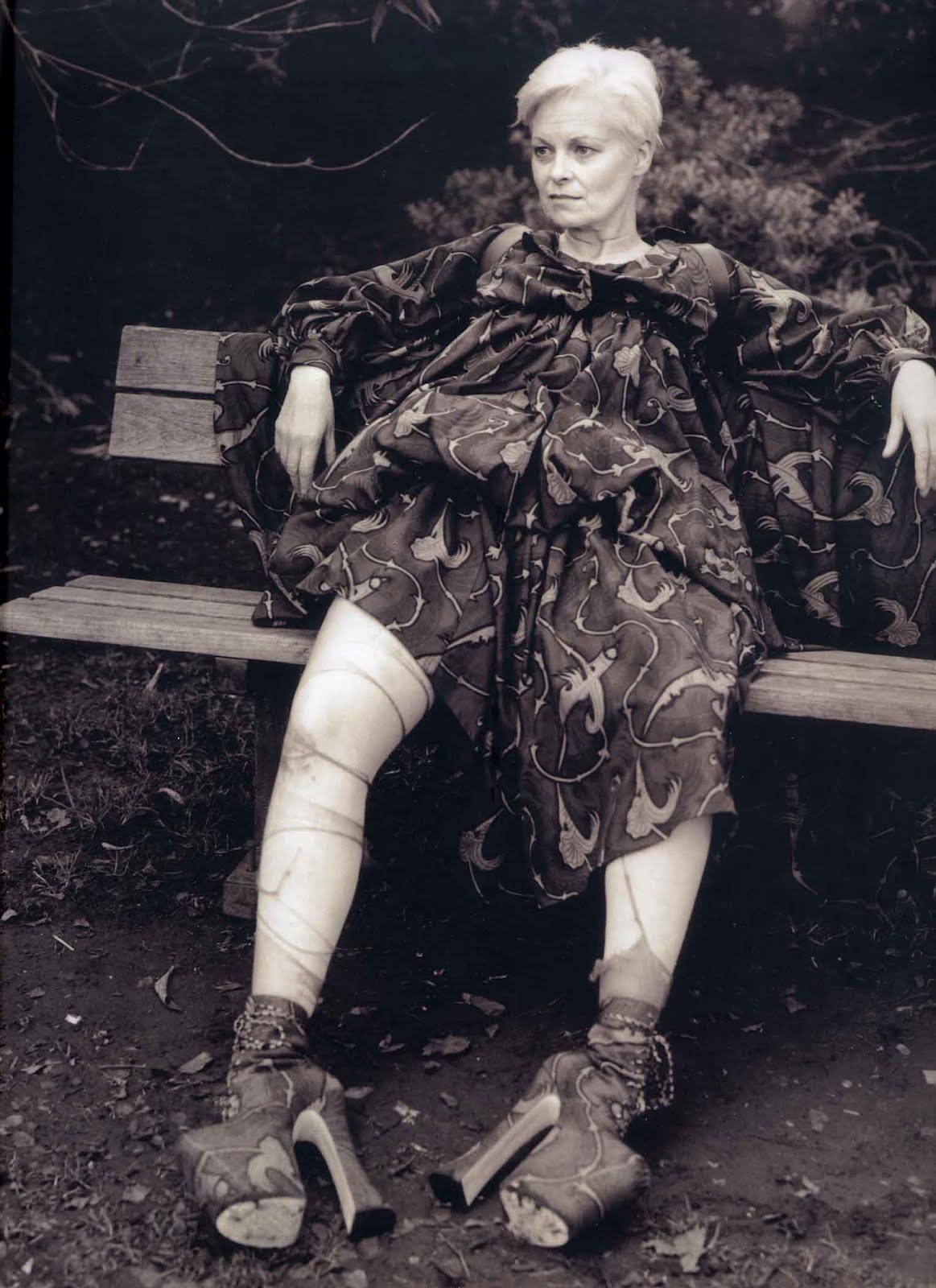 KD: Advice for students starting their careers in Fashion:
NG: Make it your mission to become the best assistant on the Planet! I personally believe in paying it forward, and I've tried to help as many great assistants as possible.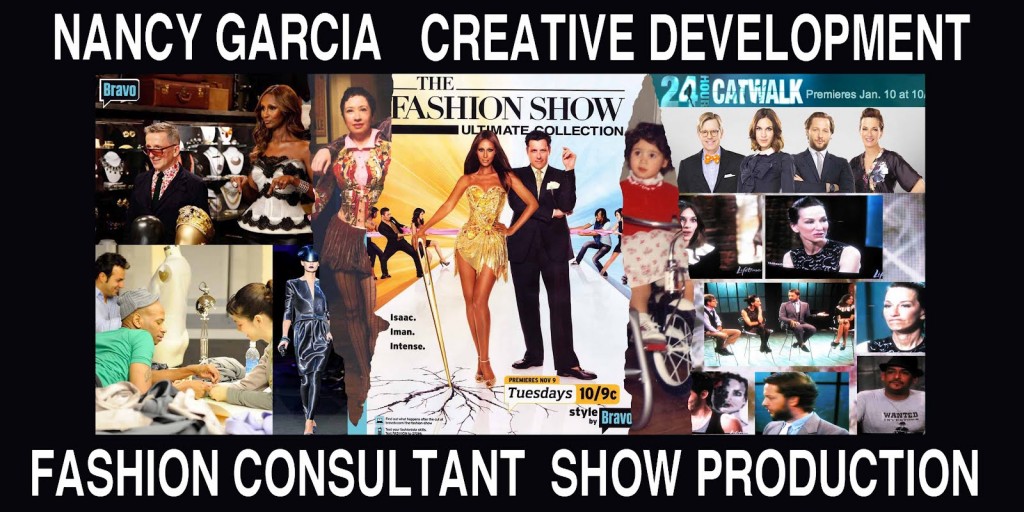 http://www.nancygarciafashion.com/
Interview conducted by Keanan Duffty