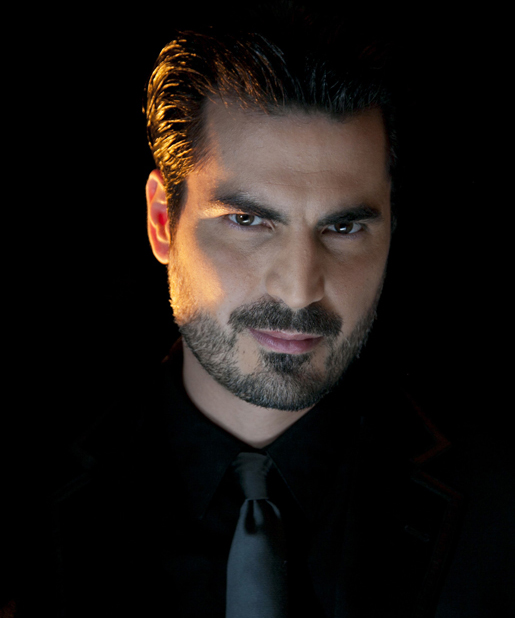 In today's Industry Interview, we caught up with Rocco Leo Gaglioti – creator, producer, and host of Fashion News Live. Fashion News Live is a televised online fashion magazine, giving viewers access to exclusive celebrity and designer interviews, beauty tips, industry updates, and more. Rocco travels the world, constantly on the hunt for the next big thing, and is always a welcome presence backstage at our shows at Mercedes-Benz Fashion Week. Read on to find out how it all began!
You created Fashion News Live as a televised fashion magazine, what inspired the idea?
My passion for fashion. I was going to start a magazine but the investors backed out.  I ended up turning it into a treatment for a TV show. The seeds for it began, though, when I moved to Milan at 17 to model. I fell in love with clothes and how they felt and made me feel when wearing them. I also noticed at that time how people reacted differently to you depending on how you were dressed, which I found very interesting.
Did you have experience in broadcast journalism or television? And if not, how did you develop the skills needed to host and produce your own show?
I actually had experience in theater and acting before I ever started modeling. Once I started modeling it evolved into TV and hosting and led into creating Fashion News Live. School is fantastic and I really push education, you can learn details and how to connect-the-dots, but in my life it happened that I learned it as I lived it.
You were discovered in Miami and spent time modeling. What is your most memorable modeling experience?
I have a few very memorable moments from that chapter of my life:
The first is being a showroom model for John Bartlett. I would wear his clothing to model for buyers and was able to learn about fabric and textiles and cuts by listening to the designer as they would pick apart the design and garment and discuss cuts and silhouettes.
The second is walking in a Jean Paul Gaultier show and discovering how friendly and nice he was and what a pleasure he was to work with.
Walking for Armani and Versace was also memorable.
Follow the jump to read more!
What tips would you give to students who might be interested in creating a fashion-focused television program?
I would tell them to be a well-rounded person. Know all the sides of production. Be grounded and centered. Know the subject you are talking about and be yourself and be real, don't worry about what people may think of you. Make sure to ask questions that you really want to know.
What are some important things to remember when conducting interviews?
The most important thing is to LISTEN to what the person is saying and really pay attention. Be educated about the topic, and relax when doing it.
What do you love most about working on Fashion News Live?
I love the travelling. I love being one of the very few people that get to see the collections before anyone else in the world does. I love interviewing the designers and discussing fabrics and textiles. I like interviewing celebrities that come to these shows and discuss with them their thoughts on the collection and what they currently are doing. Also, I really love the whole interaction and social aspect of the events we cover.
What has been the most memorable interview you've conducted?
Believe it or not, one of the most memorable interviews was with Anna Nicole Smith. How she acted in front of the camera when it was rolling WAS NOT how she was in real life. I had a chance to hang out with her, her son, and her manager Howard K. Stern. She acted like anyone else and I thought to myself, "This is wild!"
Thank you Rocco!
Below is the Fashion News Live coverage from the Academy of Art University Fall '12 Fashion Show at Mercedes-Benz Fashion Week!
Check out more from Fashion News Live!