Your mother, "she's always there, she's the person you can always call," says Stefano Gabbana. In an ode to all the mothers around the world, the Dolce & Gabbana dedicated their entire women's Fall '15 ready-to-wear collection to them. The designers wanted everyone to remember that, "everything we are is an extension of where we are from."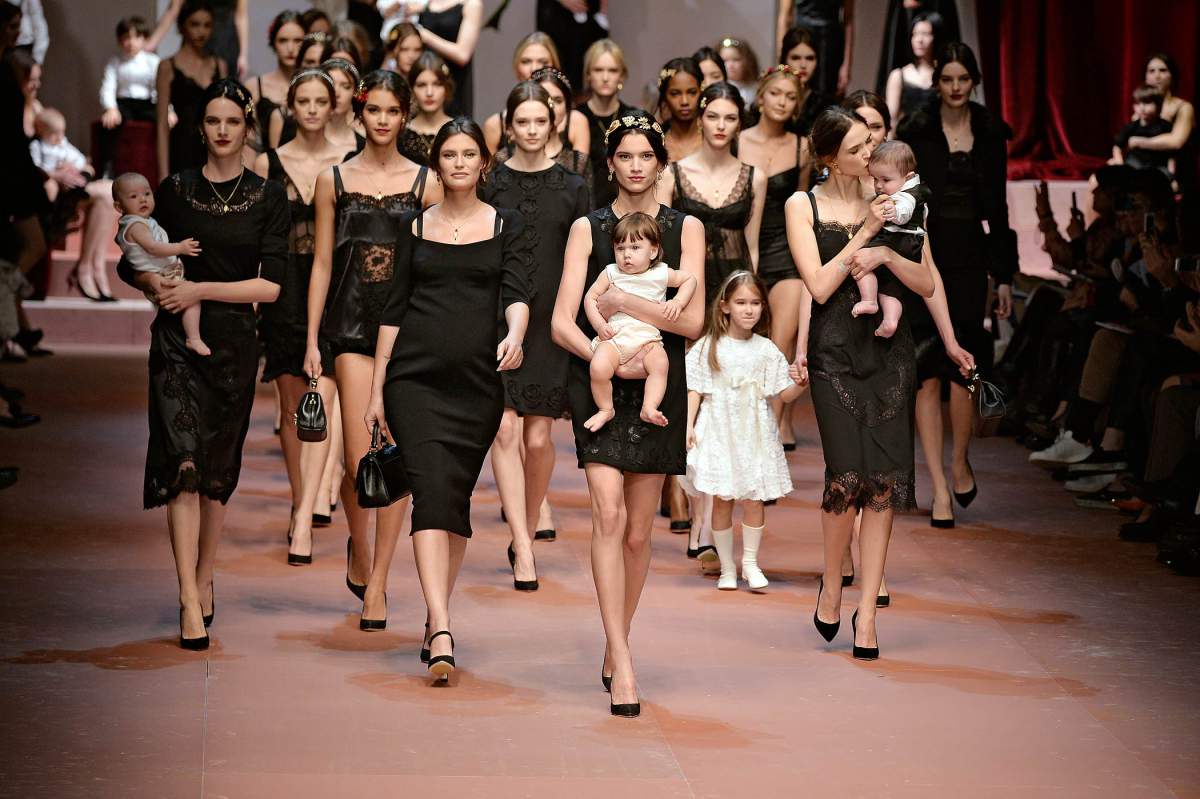 Smiling mothers paraded the runway with their children in dresses imprinted with roses and internationally recognized phrases like "I love you momma," "Je t'aime Maman," and "Ti voglio bene mamma." Some were embroidered with pieces inspired by colorful children's drawings and scribbles by Domenico's nieces and nephews. This is not the first time that Stefano Gabbana was inspired by his love for his mother; the unique and signature rose scent of Dolce & Gabbana's lipsticks are from a childhood memory of his mother's favorite red lipstick.
Honoring all of the mothers out there this Sunday, here are some of our favorite looks from Dolce & Gabbana's collection. Happy Mother's Day!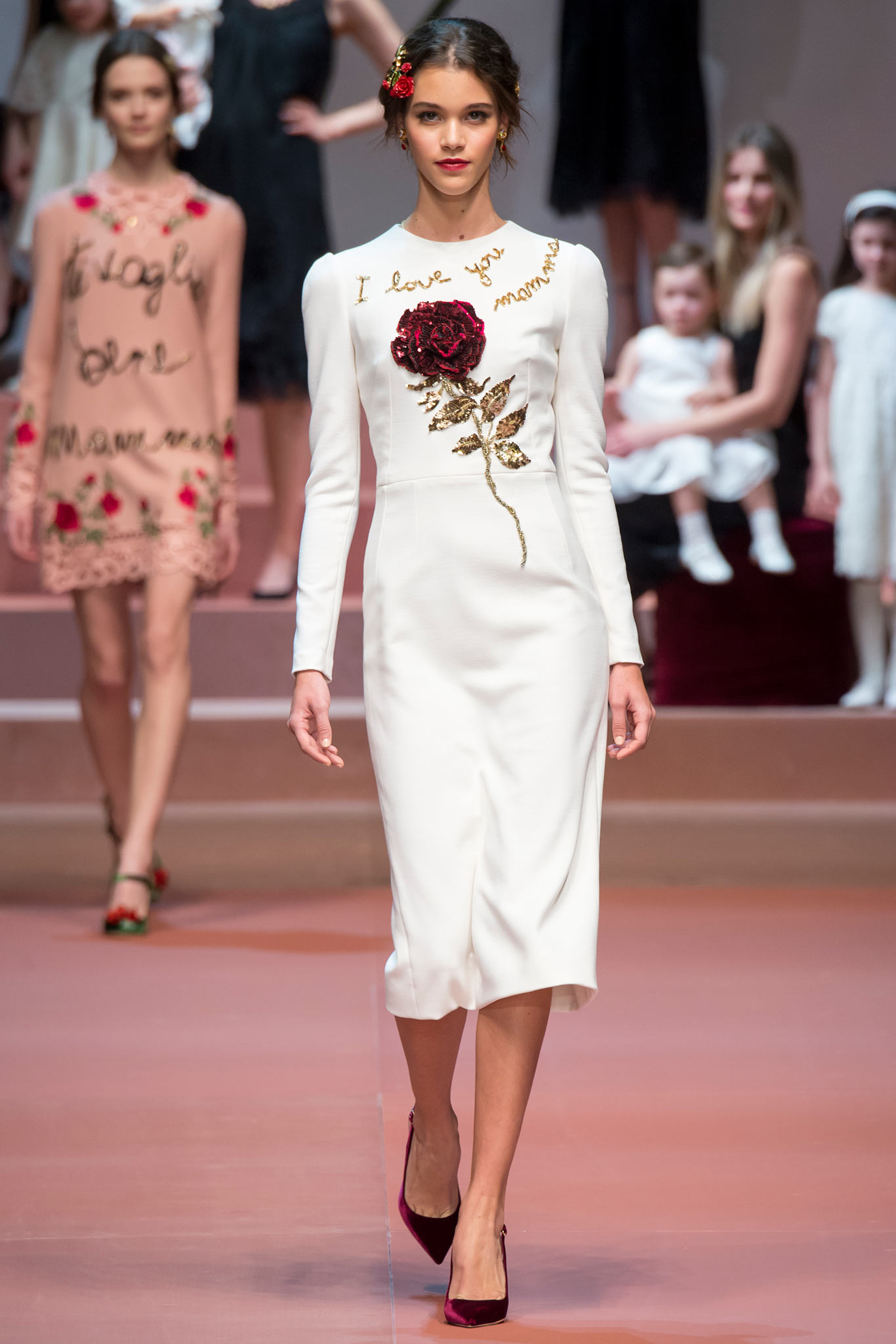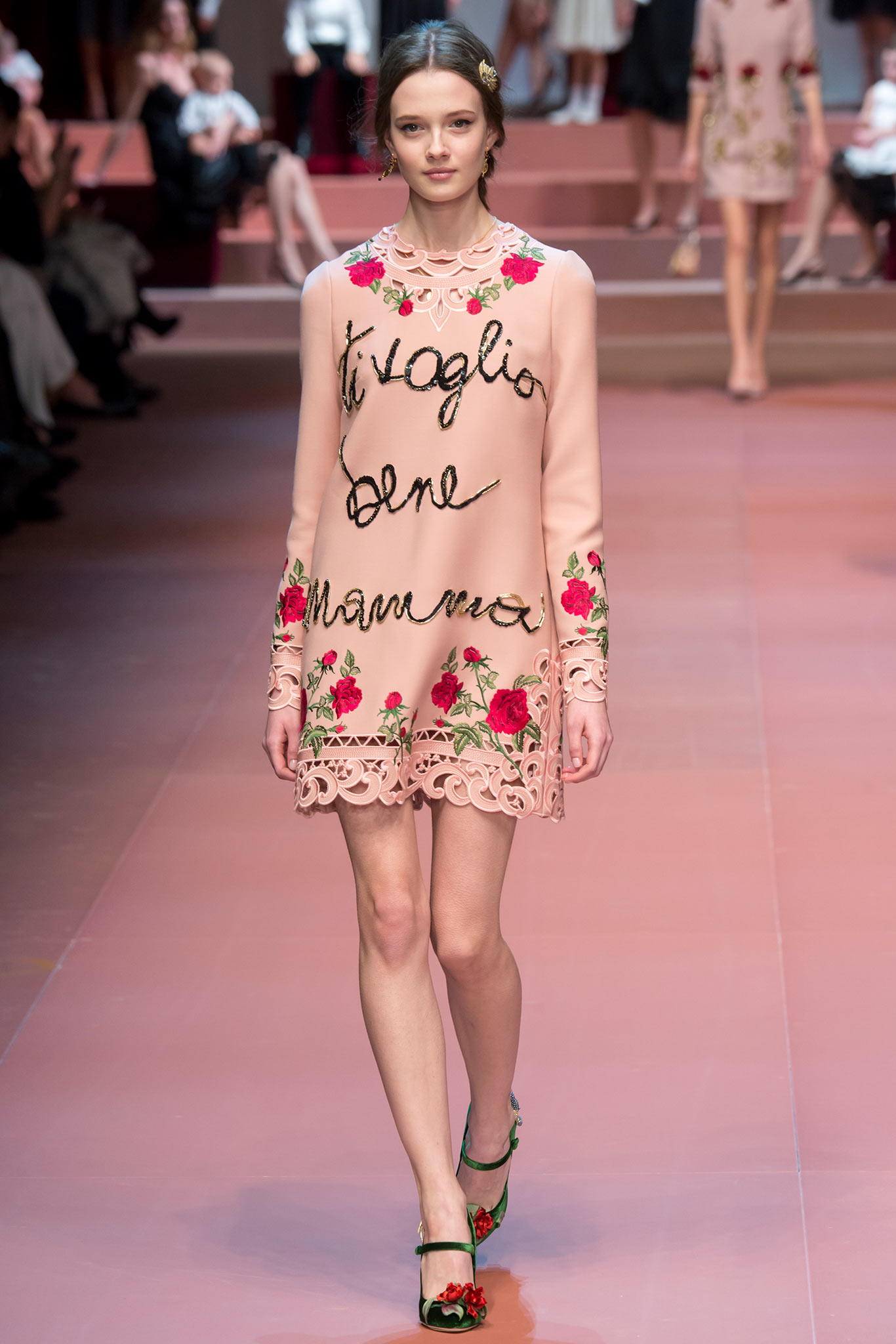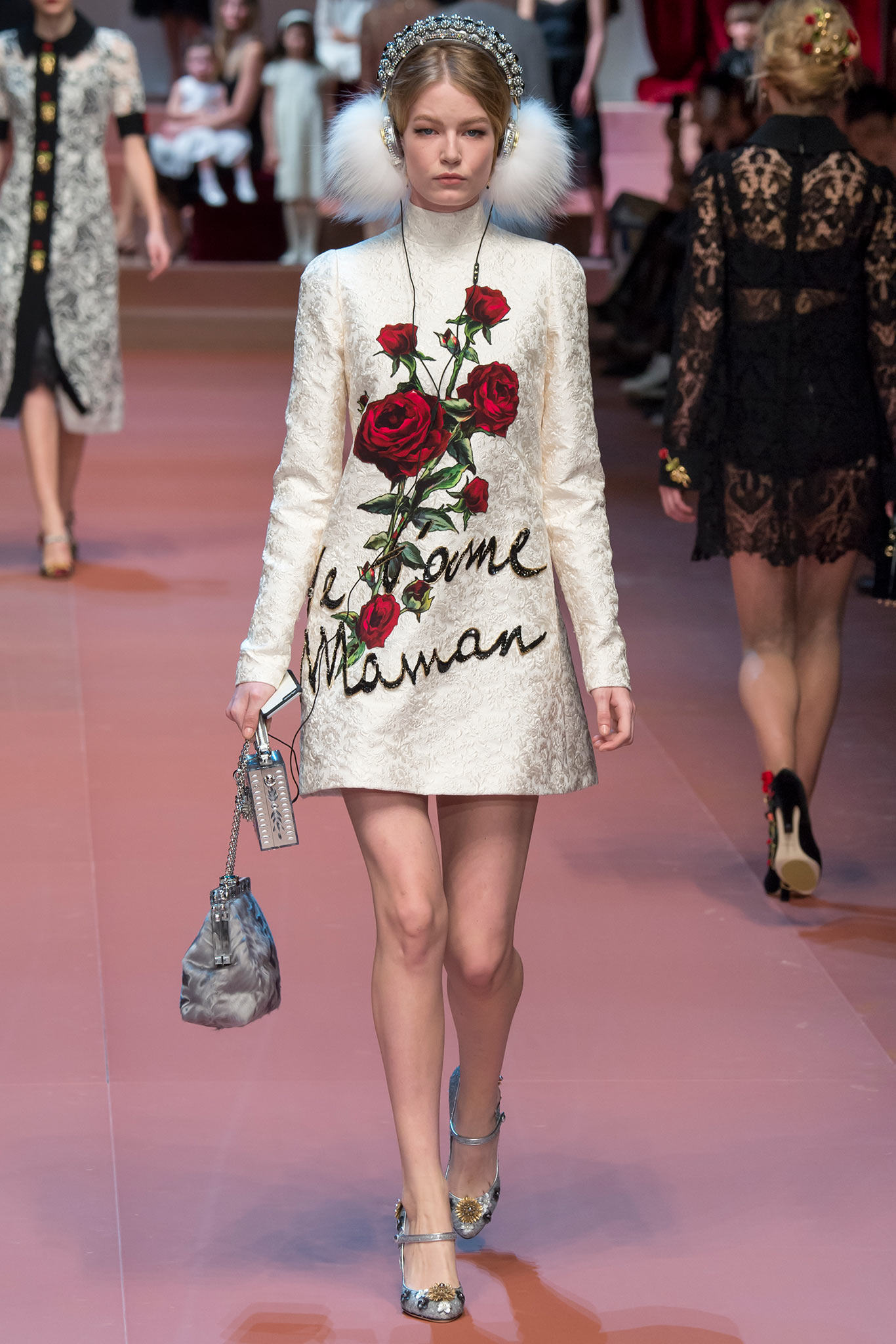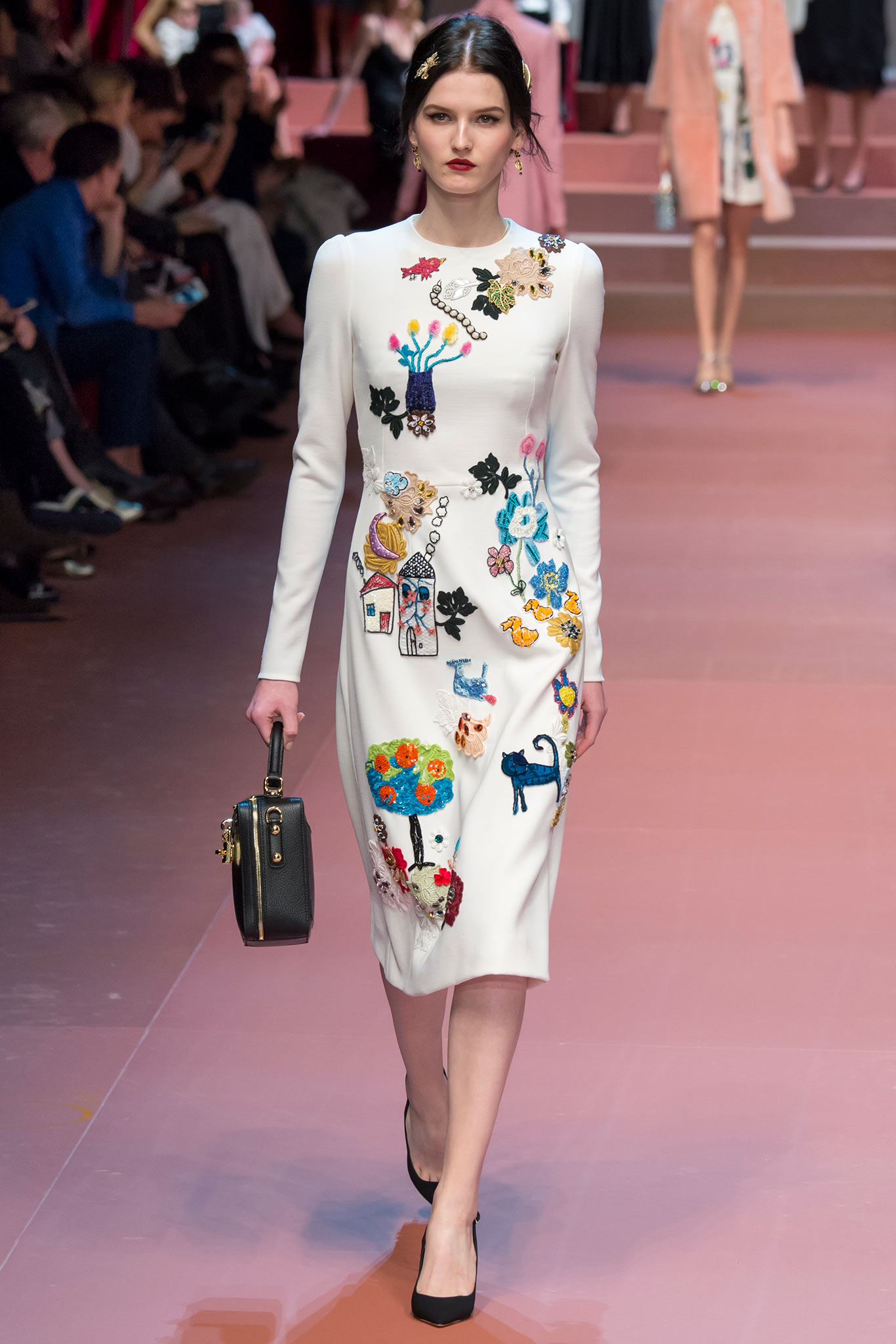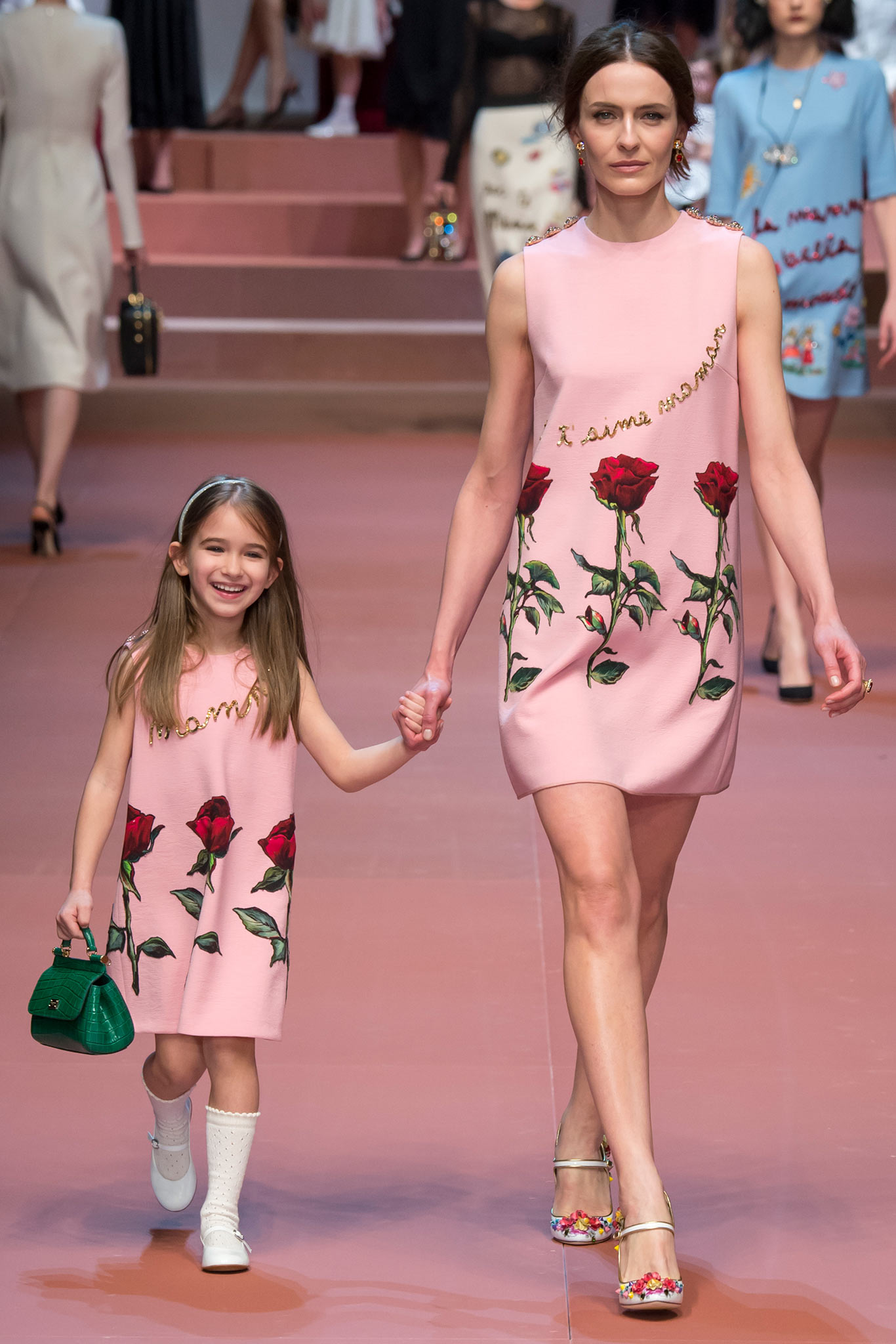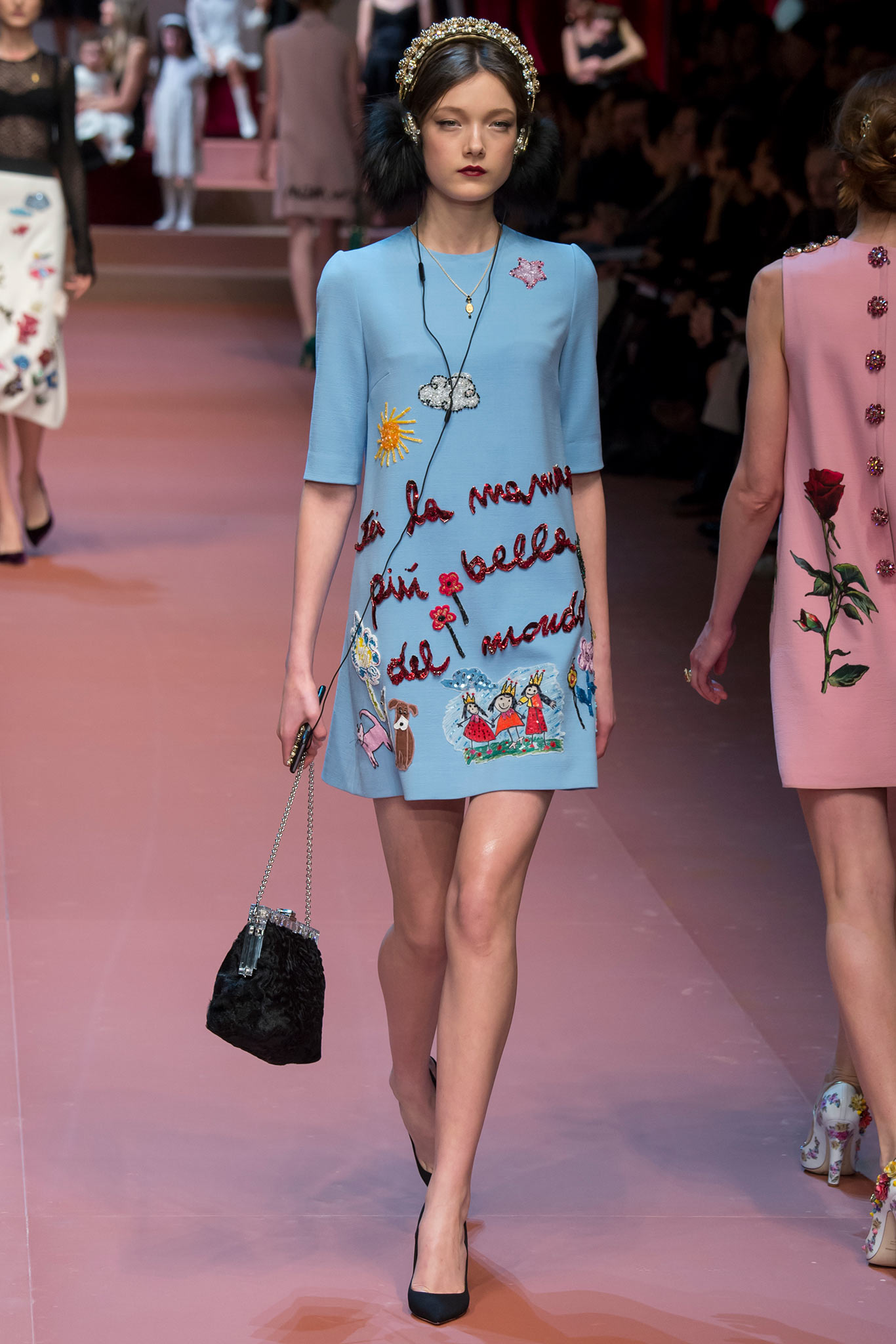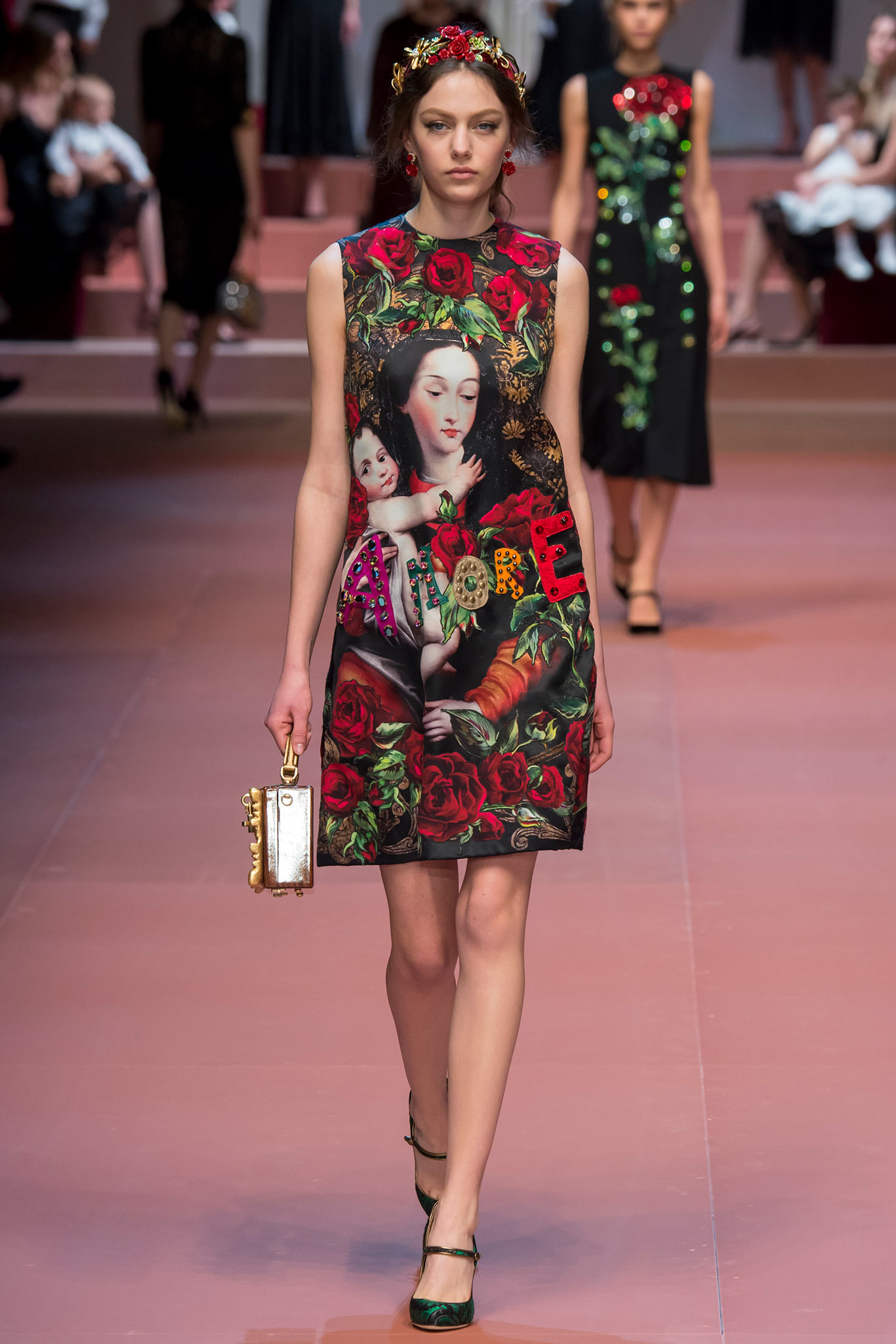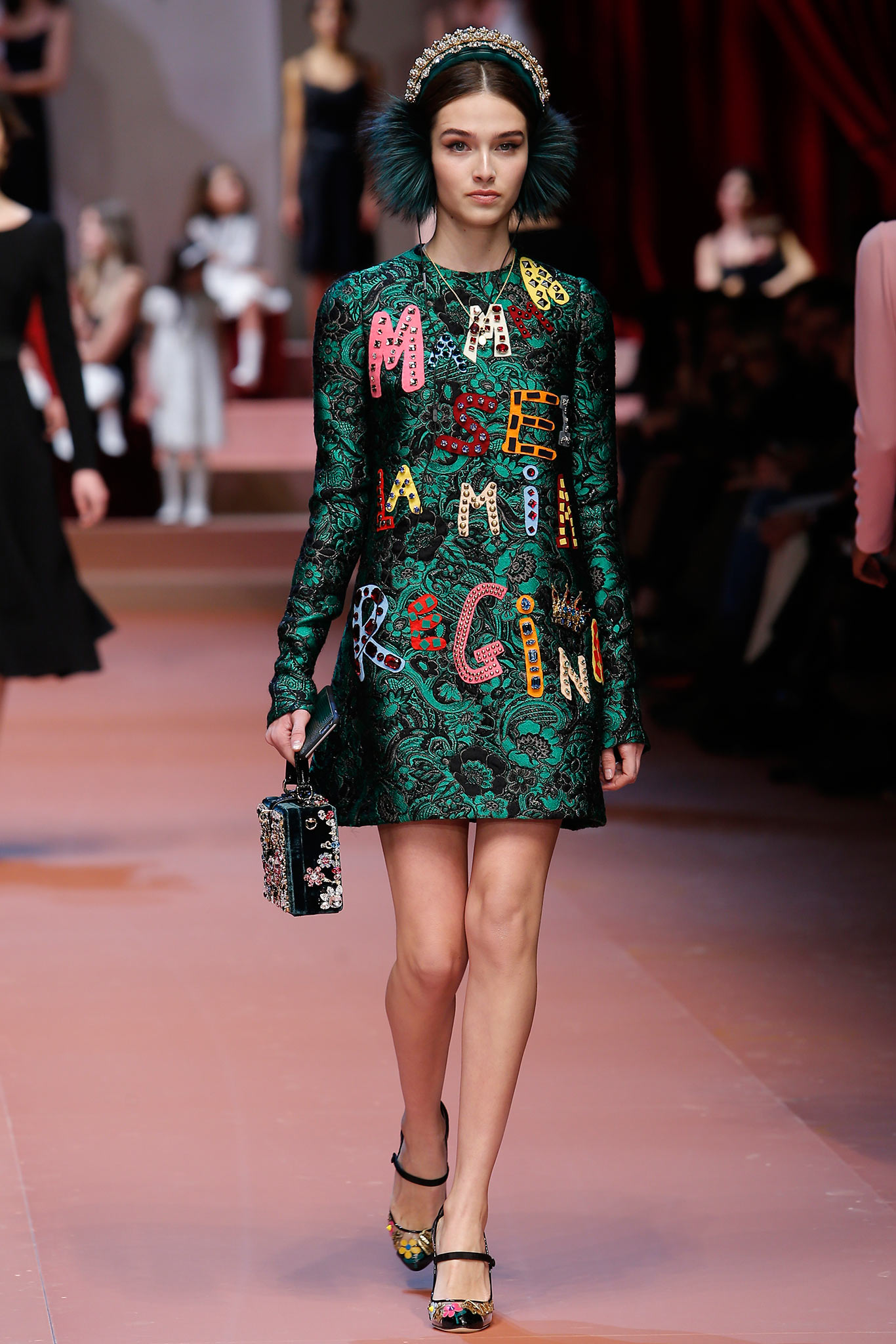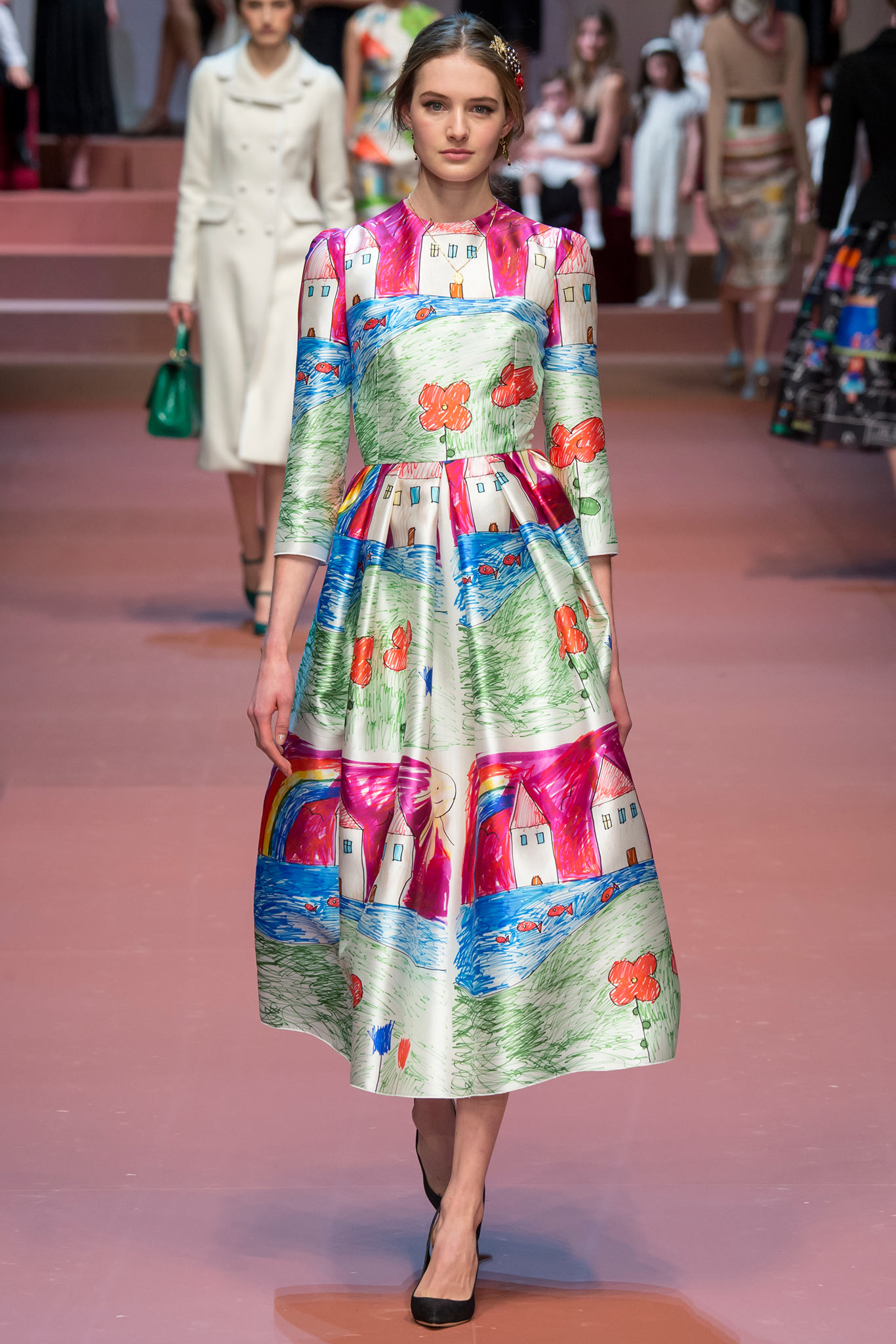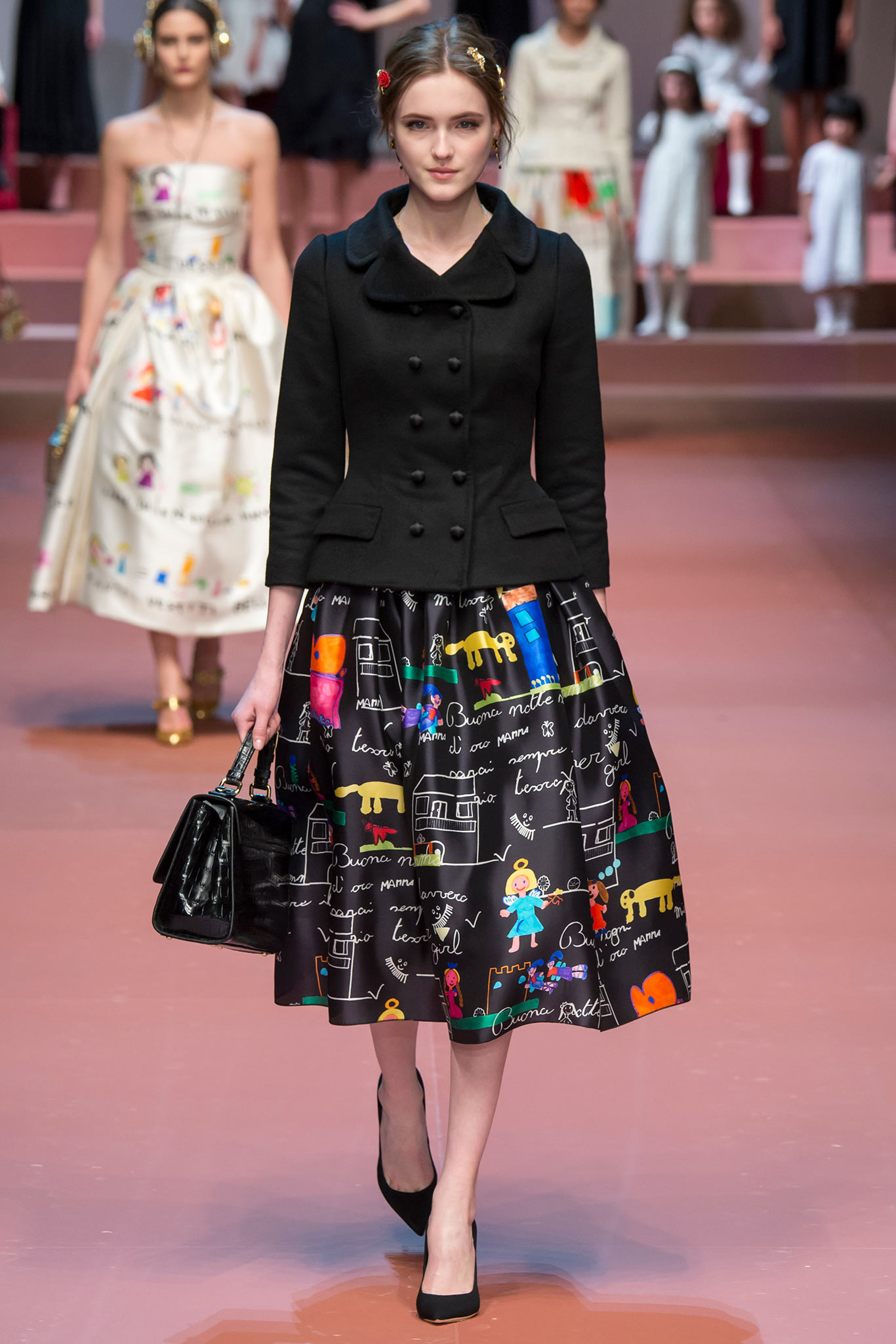 All Images: Style.com
By Faye Harris, MFA Fashion Journalism