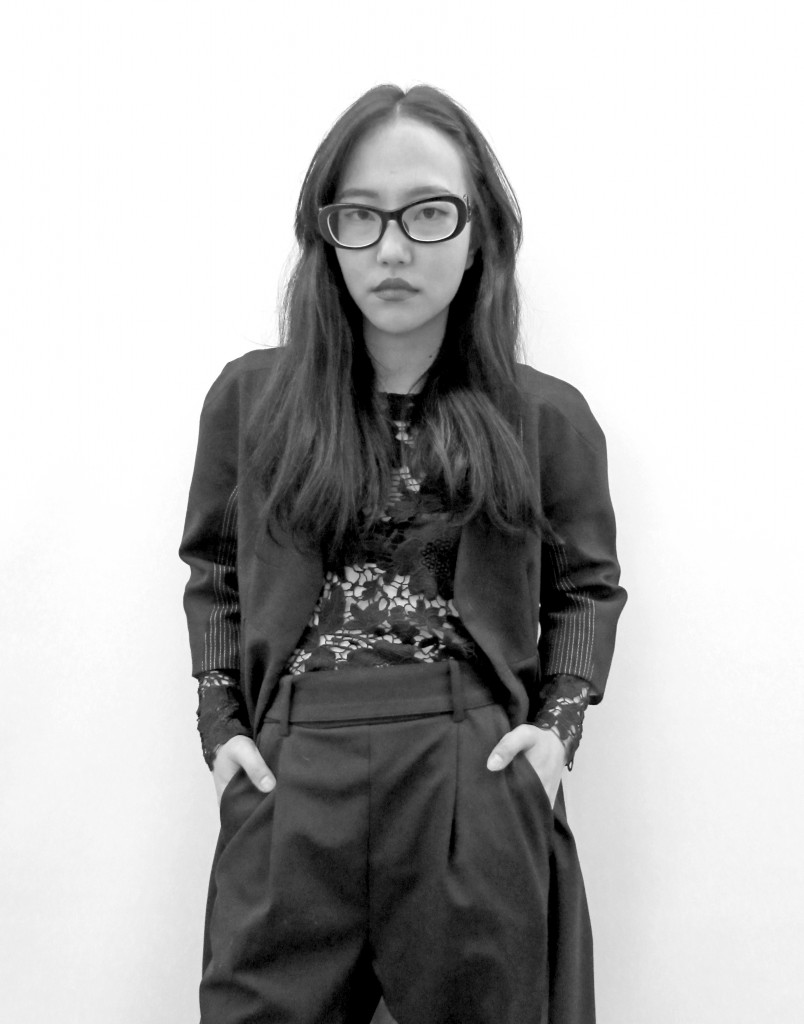 Nomin Gantulga, BFA Fashion Design, was born in Prague, Czech Republic and raised in Ulaanbaatar, Mongolia. In Mongolia she interned with Goyo Cashmere. In 2015 Gantulga was an Royal Society of Arts finalist and in 2014 she was honored in the President's List. Collaborating with textile design student Lauren Lusby, Gantulga created a collection in cotton, wool blends and raw silk.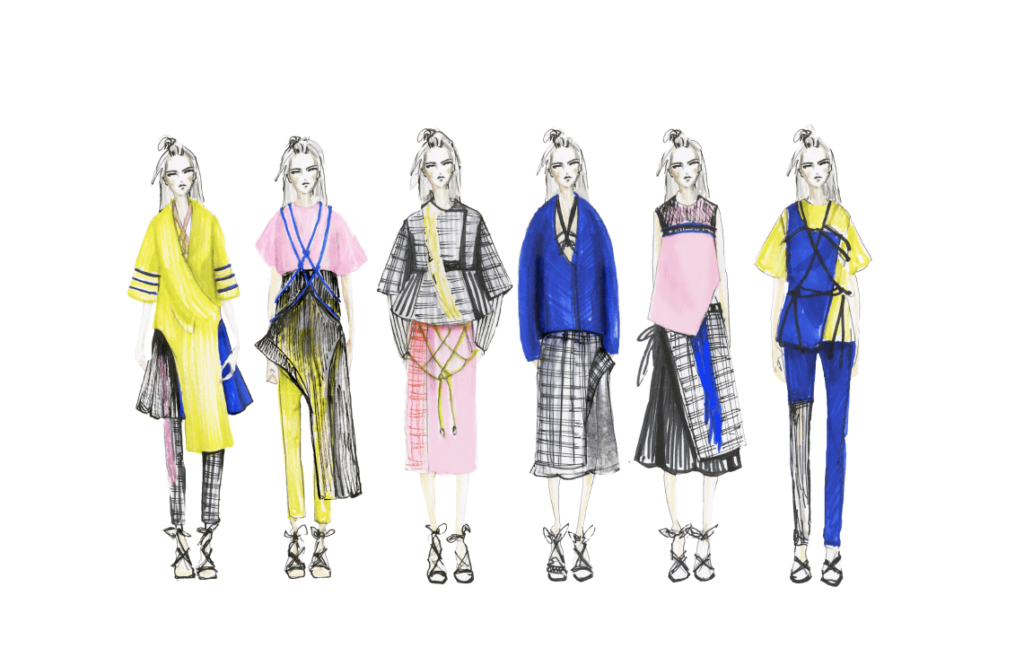 She was inspired by the Japanese photographer[Nobuyoshi]Araki, flower petals and a Japanese rope tying art called Shibari. "Initially, the collection strips down the world's objectification of women, making them look strong within this complexity," said Gantulga. "Araki tied the women down and I made them run by breaking the ties around them."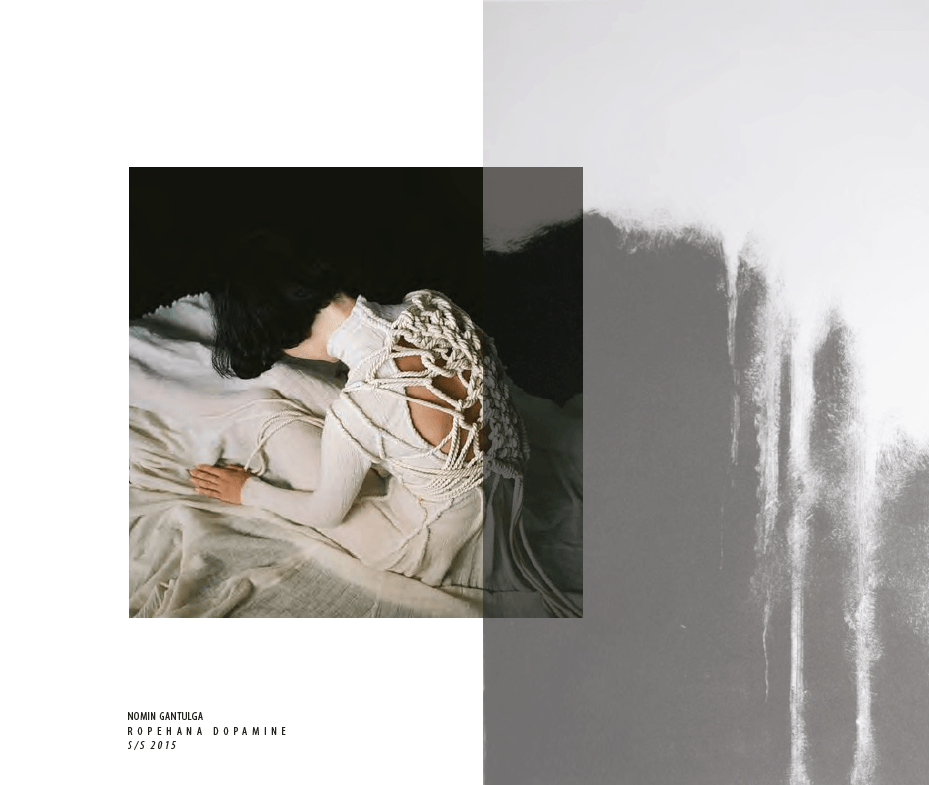 What is your favorite memory of being in the School of Fashion?
Nomin Gantulga: I cherish the memories of spending everyday from 8:30 a.m. to 11 p.m. with my fellow classmates. They probably don't know how inspiring and strong they are. You guys rock!
 What is your greatest style regret?
NM: I didn't have a chance to look like a fashion designer my whole senior year. I regret wearing all black and [looking] gloomy with messy hair and make-up.
 What is your dream job?
NM: My dream job is to do what makes other people happy and fulfilled or at least contribute to society. Of course, it has to be related with my artistic nature.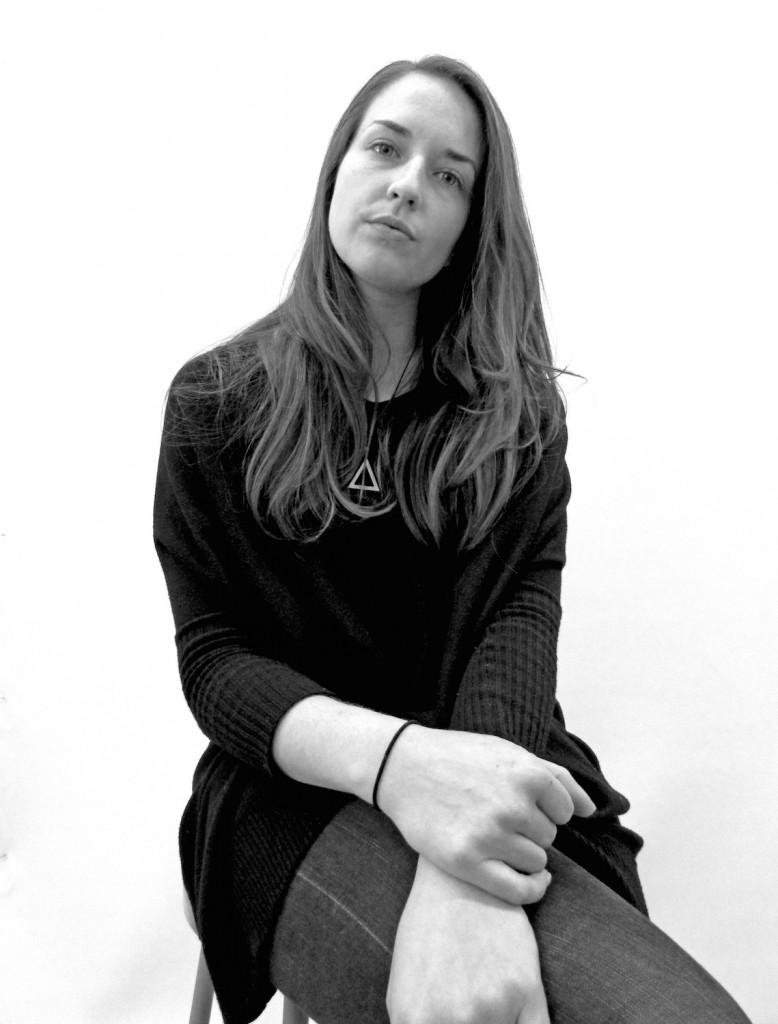 Lauren Lusby, BFA Textile Design, was born and raised in Houston, Texas, where she graduated from Bellaire High School in 2010 and shortly after enrolled in the Academy. She recentlywas named as a runner up in the 2015 Fashion Snoops International Print and Pattern Competition. For her collection, Lusby hand embroidered and created beading brushstrokes on wool, raw silk and mesh-neoprene. She collaborated with fashion design student Nomin Gantulga.
What is the best advice you have ever received?
Lauren Lusby: This is a field that will never die, no matter what others will say.  Follow always your heart and senses, they're the best friends one can have.  There's no such a thing about knowing it all, that's a misconception.  There's always something new waiting for you at the opening of your door every morning, take it and make good use of it.
What advice would you give students who want to do collection?
LL: Do not forget to have fun!
 Which talent would you most like to have?
LL: Wild animal tamer!
By: Mary McNeil