When Lucky Magazine put three fashion bloggers on its February 2015 cover, it reinforced what we have come to know: blogging is an industry that produces influential talent, and it's here to stay.
For aspiring writers, blogging is a way to get their work out there and is often a stepping stone on their journalism career paths. If you're interested in building your writing portfolio and learning the ins and outs of blogging and social media, read on to hear about Assistant Director of Fashion Journalism Stephan Rabimov's blogging class !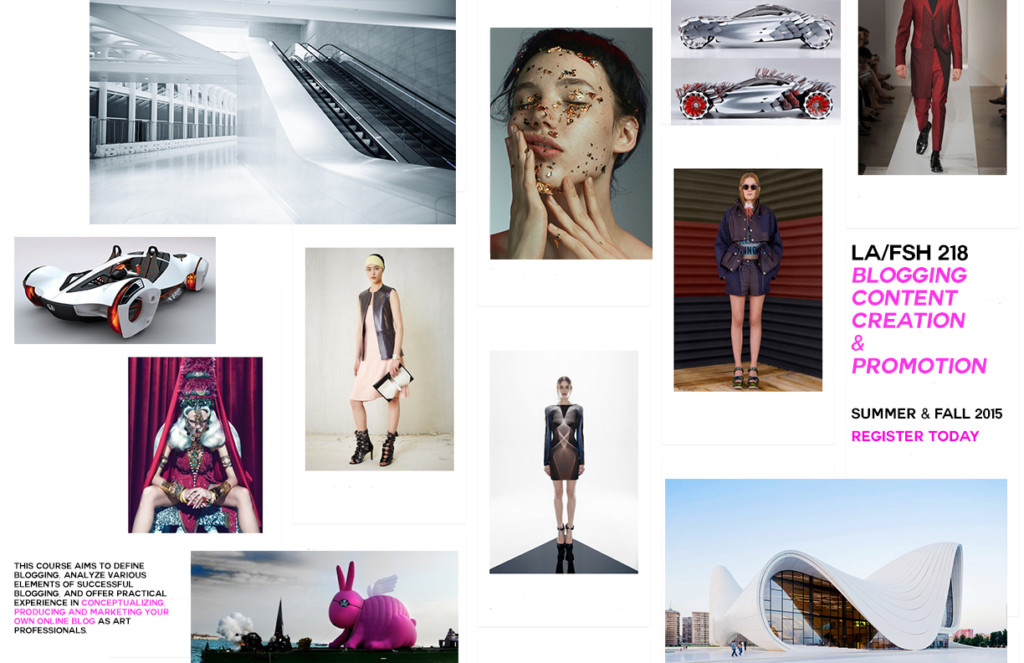 LA/FSH 218: Blogging Content Creation & Promotion
Blogs form part of the contemporary fashion and arts media and marketing landscape, alongside social media tools such as Facebook, Twitter, and Vine.  This course aims to define the term, analyze various elements of successful blogging, and offer practical experience in conceptualizing, producing, and marketing your own online blog as fashion and arts professionals.
Open to all Academy of Art University students; can be used as LA elective course.
Offered Summer and Fall 2015.
Interested students can sign up for the class at the following link: https://catalog.academyart.edu/catalog?0