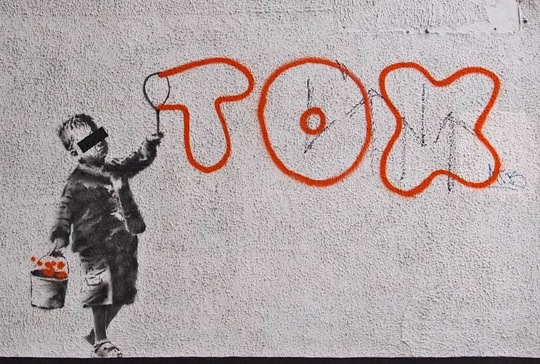 There isn't any better way to celebrate a Friday by taking a look at the work from renowned and elusive street artist Banksy — and if you haven't seen Exit Through the Gift Shop yet, please Netflix it immediately.
Anyways, if you take a look at the above picture you will see Banksy's latest work spotted in Camden. His irreverent bubble-making little boy gives a hat tip to fellow artist Tox, who was recently convicted of criminal damage.
What are your thoughts on Banksy's latest work? And what is your thought of Tox being convicted? Should graffiti artists face criminal charges?
[Source: Curated]