People are all buzzing about Lady Gaga's latest video for "Bad Romance". The pop princess of avant garde ups her ante by wearing pieces from Alexander McQueen's (who was a guest of honor at the School of Fashion) aquatically edgy Spring 2010 collection:
How many McQueen pieces did you catch?
She's seen in this gown in the very beginning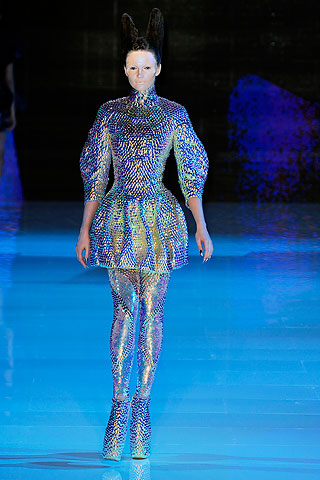 The lizard bride outfit can be seen circa timestamp 3:29
Also, you can also see those crazy funky fossilized heels throughout the whole video.
One more thing, can someone please translate this piece of Gaga vernacular: "Rah-rah-ah-ah-ah-ah!/Roma-roma-mamaa!/Ga-ga-ooh-la-la!"
It would be much appreciated.