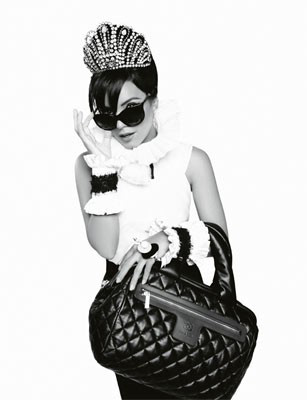 Chanel re-opens its doors this Friday to show the new look of their Geary Street location in San Francisco.
We haven't seen it yet, but apparently the hyper-luxe redesign includes three floors of opulent debauchery including silk panels, a 25 foot black metal and glass feature wall and gold walls and ceilings.
Sure, Karl and Lily Allen (the new face of Chanel) won't be there to greet you, but they will be there in spirit as you enjoy complimentary makeup sessions on Friday and Saturday.
Make sure you swing by the store at 156 Geary Street.