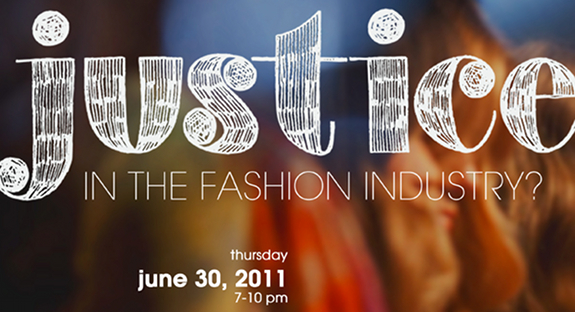 The non-profit group, Global Action Through Fashion will be hosting a special coctail hour and symposium from 7 to 10 p.m. on Thursday June 30 — and you're invited!
The symposium will feature presentations by Eve Blossom of Lulan Artisans and Domenica Peterson of Global Action Through Fashion, among others. Guests will have the opportunity to engage in discussion about issues related to fashion and soluions for the future while enjoying refreshments.
In addition, there will be an ethical exhibition that will include clothing on mannequins and fashion installation pieces. There will also be personal eco-styling and a photo booth to capture all those eco-friendly looks. To top it all off, there will be a silent auction on premiere eco-brands.
Tickets are $125 and benefit Global Action Through Fashion. To purchase tickets, click here. For more information on GATF visit globalactionthroughfashion.org.