My trusted eagle feather is drawn to ink, ergo I draw.
Much has been said about body language, especially in the front row at fashion shows and I've probably said it all.
Body language among lesser mortals is also a challenge. The woman who gets a buzz cut and lets her hair turn gray; the arm-hugger; the mid-life crisis mustachio; the glitterati-gold tooth; the bikini-baby; the slave to fashion; the boss in boots; the aging beauty – they all have a message. And here is the subtext.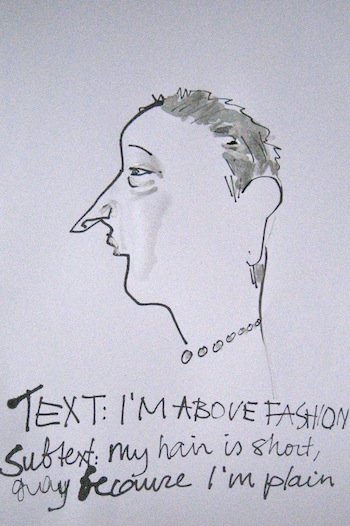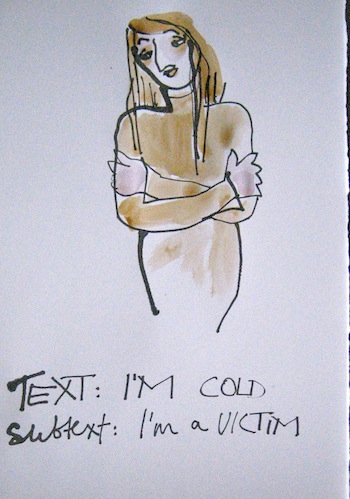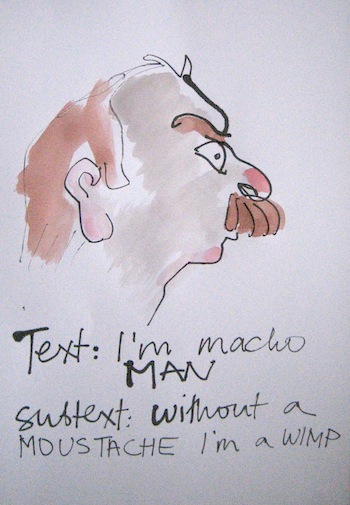 Follow the jump to read more.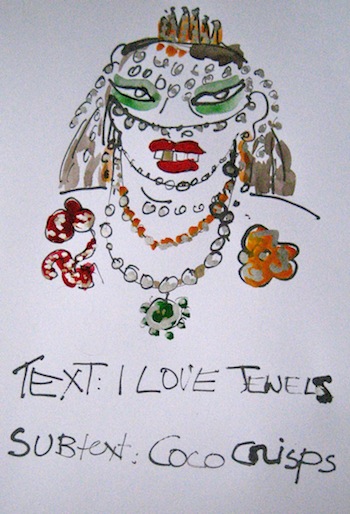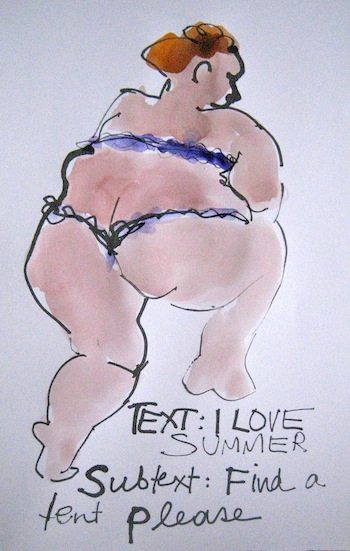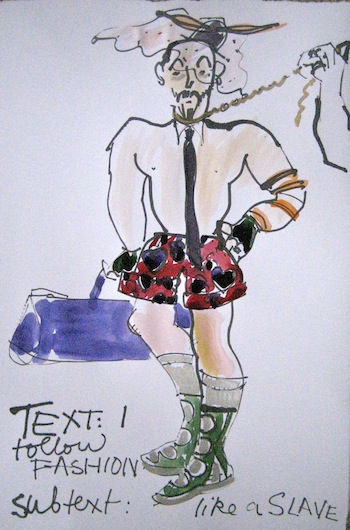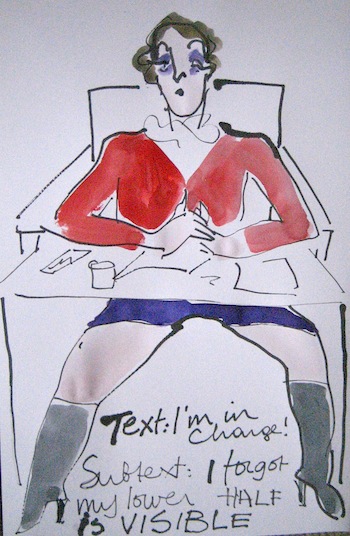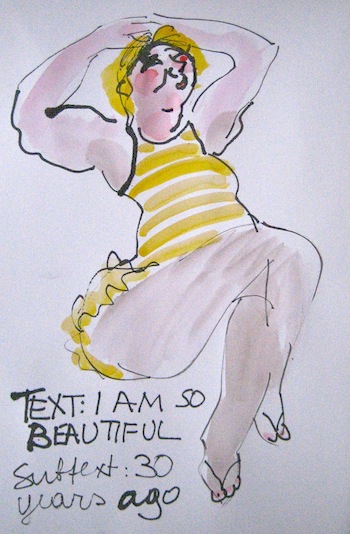 (Next Monday, I'll be in Paris celebrating Independence Day with Anne Valérie Hash, Christophe Josse, Bouchra Jarrar, Christian Dior, Alexis Mabille, Adeline André, Giambatista Valli, Iris van Herpern. And that's just the official schedule.)
Click here to read more of Picture This by GPP