A new fashion competition is in the works and they want you to throw your hat in the ring, but the question is: Can you prove that you're the best in two days?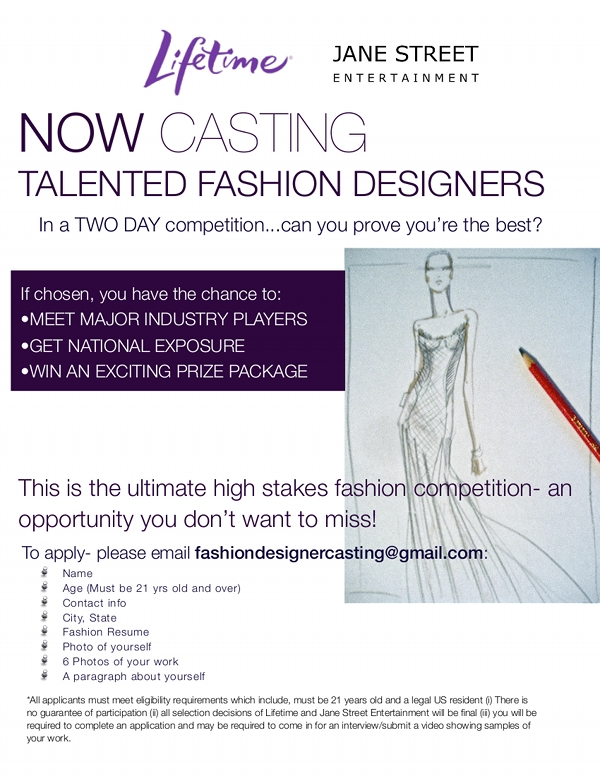 If the print is too small to read on the flyer, here are the requirements one more time. If you're interested applying for the show email the following to fashiondesignercasting@gmail.com:
– Name
– Age (Must be 21 years old or older)
– Contact info
– City, State
– Fashion Resume
– Photo of yourself
– Six photos of your work
– A paragraph about yourself
Good luck!