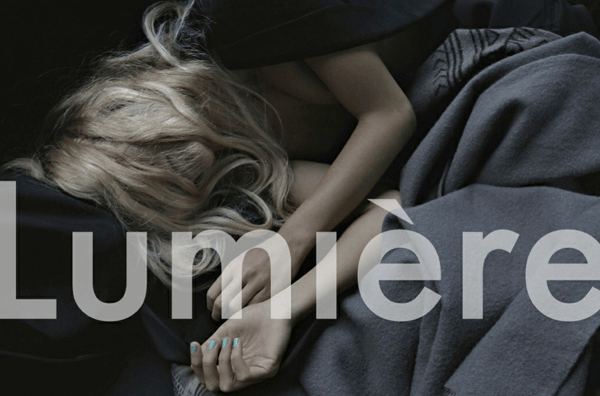 These days, many online publications carry as much clout (and sometimes more than) their print counterparts, but that wasn't always the case. One magazine that led the revolution was Lumière – the very first online magazine dedicated to all things fashion. Founded by internet pioneer Stig Harder, it was originally launched on October 10, 1995, and was the first digital fashion publication to receive official recognition by the Chambre Syndicale in Paris. Gaining access to the front rows at major shows including Ann Demeulemeester, Yves Saint Laurent, and Jil Sander, Lumière exposed the industry's top designers to the greater reaches of the internet.
For September 2012, Lumière was relaunched under the creative direction of Stephen Todd. Todd has worked at several publications including Dutch magazine, Vogue Singapore, and Jalouse, and launched Numéro magazine in 1998. He assembled a fantastic team of contributors, including Pamela Golbin, the Head of Fashion at the Musée des Arts Décoratifs in Paris, Nicholas Samartis, contributing photographer for Vogue, and Gladys Perint Palmer, School of Fashion Executive Director.
Follow the jump to read more!
The issue features GPP's illustration of Vogue Editor-in-Chief Anna Wintour, the "unmigitaed idol" whose "bob has launched a thousand ships; and that could sink as many in the wink of a mink-lidded eye." It also includes interviews with visionary artists and designers, and stunning imagery.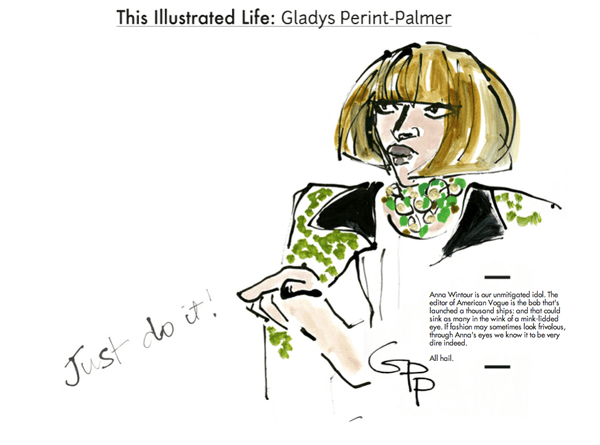 Head over to Lumière to browse the entire issue!