She won't be literally taking us there – but she will be talking about her experiences.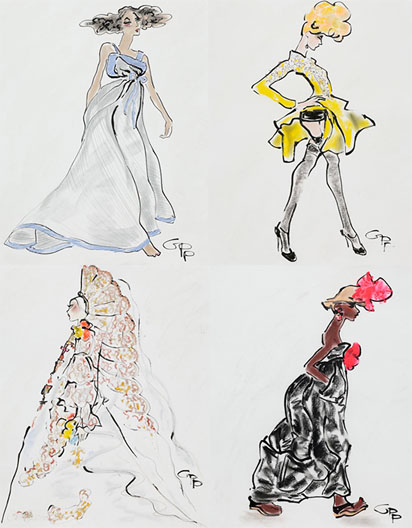 Illustrations by Gladys Perint Palmer from the July 2009 haute couture shoes in Paris

Gladys Perint Palmer, Executive Director of Fashion, working journalist and illustrator, will share her wit, wisdom, observations and runway photos from last week's spring/summer 2010 Haute Couture collections in Paris.
Here are the details:
WHEN? 1:30 p.m. to 2:30 p.m.; Wednesday, February 3, 2010
WHERE? 180 New Montgomery, MFA Studio, Room 151
WHY? Because it's always fun to hear Gladys speak about her adventures
All fashion students are welcome and instructors are welcomed to bring their classes!