Our friends at W Magazine took some behind-the-scenes pictures of the Armani Privé show on July 5 which took place in the foyer of the Théâtre National de Chaillot.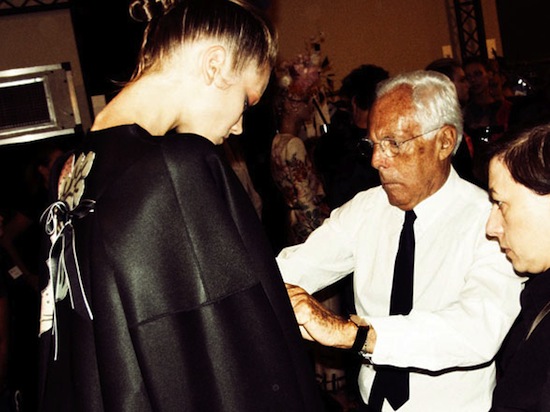 This season, his collection gives a nod to Japanese aesthetics via silhouettes, embroidery, and intricate head pieces. Our own Gladys Perint Palmer was also at the show and she did an uncanny illustration of the collection: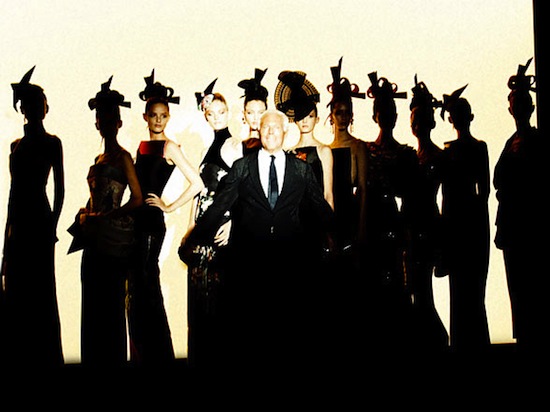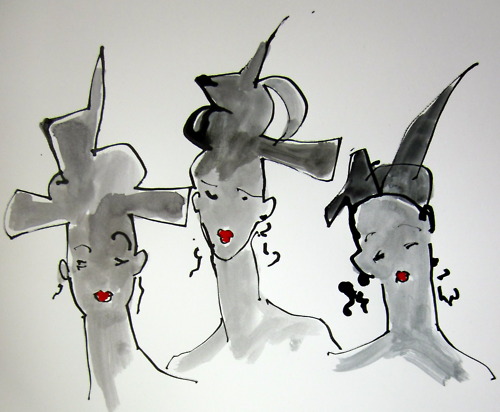 Make sure you visit gladysperintpalmer.tumblr.com to look at more illustrations of the Haute Couture collections. To look at more backstage pictures of the show visit Wmagazine.com.