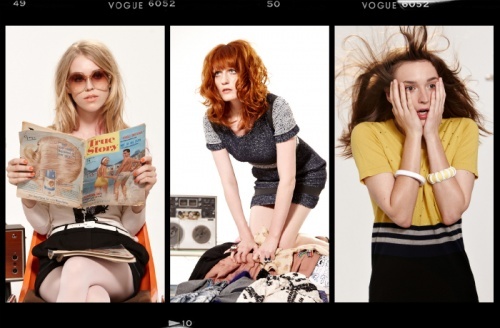 Designer Markus Lupfer has taken a "mocking" approach to presenting his Resort 2012 collection — and by mocking, I am referring to the mockumentary he created to showcase his work.
Harking back to the days of eerie/quirky science documentaries of the '60s, Lupfer worked with stylist/DJ/filmmaker Tabitha Denholm to make the aforementioned video. The video includes musician Florence Welch, model Irina Lazareanu and actress Sadie Frost.
In a recent interview with The Guardian, Lupfer had this to say about the mockumentary:
I am really inspired at the moment to find new and different ways to showcase the collections other than just through the catwalk. I think it's a very modern way to present, especially with the internet, as it provides a worldwide audience – I love it and will definitely doing it again.
Check out the video:
Who would you like to see make a fashion collection mockumentary?
[Additional Source: Styleite]