View from the Bay, a local talk show on ABC has invited students from the School of Fashion for a taping of their show on Monday, January 25 where they will be having a fashion segment covering the stylish trends for 2010.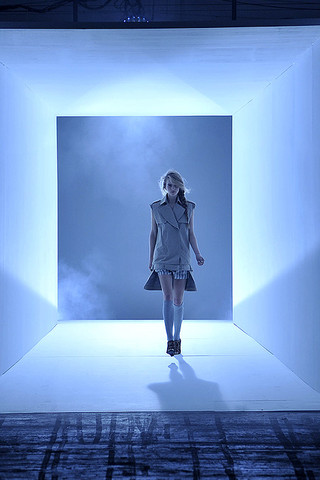 From Alexander Wang's Spring 2010 collection. Photo credit: Imaxtree

If you are interested in being a part of their live studio audience, call the ticket request line at 415-954-7733 or visit www.viewfromthebay.com and click on "be in our audience" and fill out a ticket request form. Or click on the link below to go to our online ticket request form. Simply fill out your information and press submit.
The show is live from 3-4pm Monday-Friday. The audience doors open at 2:15pm with a cut-off of 2:30pm. Tickets must be requested in advanced and groups are welcome.
Alexander Wang won't be there, but I am sure it will be a grand ol' time!