Allie Jeungyeon Ban (who recently got her MFA in textile design) is an avid member of MyArtSpace.com, "the premier online venue for contemporary" – and they liked her work. They liked her screen printed work SO much that they featured her on the front page of the site.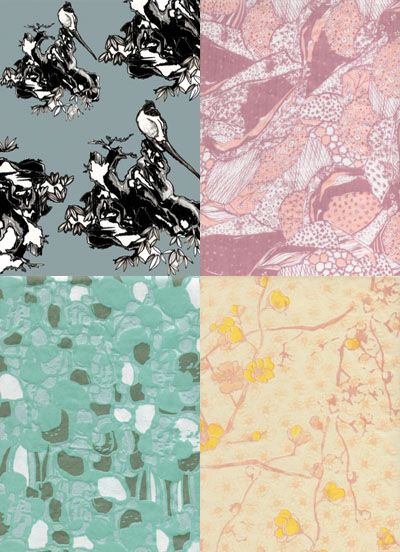 Some of Ban's work that was featured on MyArtSpace.com
Considering the site has herds upon herds of artists trying to get featured, they only feature less than 5 percent of their artists on the front page media window – so this is pretty good news.
To make things even better for Allie, she will be headed to New York to intern for Cynthia Rowley.
It's good to be Allie.
Check out Allie's MyArtSpace.com page by clicking here.