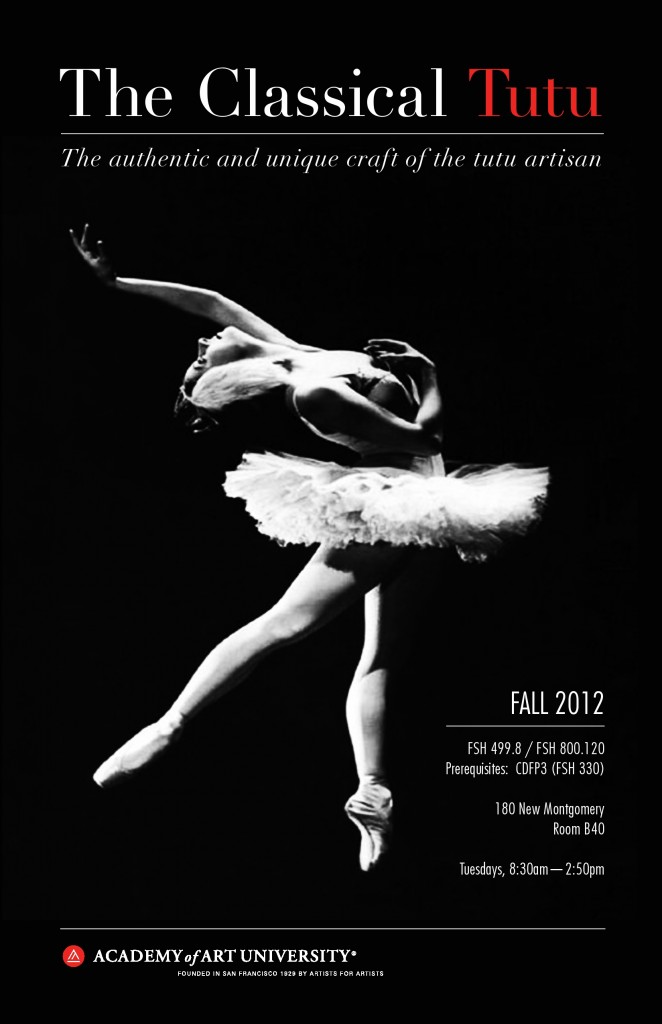 The School of Fashion is very excited to offer FSH 499.8 – The Classical Tutu for the Fall 2012 Semester. In these classes students will learn how to make a classical ballet tutu from an initial design through completion.
These classes will cover the following:
How to analyse and interpret a design.
Taking correct measurements.
Draping a toile on the mannequin and making it into patterns.
Theatrical sewing and cutting techniques.
Hand tucking the ballet net for the tutu.
Note: All the specialized fabrics used in class will be supplied.
About the Instructor
Jean Lamprell has made classical tutus for many of the worlds leading ballet companies and principal dancers, including the San Francisco Ballet. She has been invited on several occasions to conduct seminars on different aspects of the tutu, in London, England, Banff, Canada, Tokyo and Osaka in Japan. Examples of some of her completed projects can be seen on her website, www.ballettutu.com.