Fashion School Daily is looking for a photographer to join the ranks of our bloggers – and we're not just talking about any photographer. We want a bonafide photojournalist who can capture trends, style and fashion on the street with a very distinct story and perspective.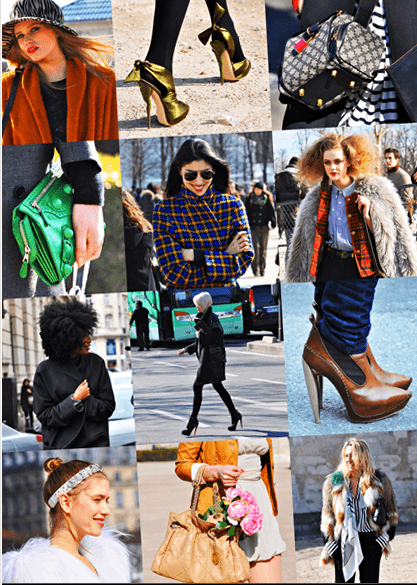 Although we love The Sartorialist and similar street style blogs, we are looking for a person who is cut from the same cloth as Tommy Ton of JakAndJil who takes pics for Style.com. You can also look at the work from "On the Street" a segment of street style in the New York Times by photographer Bill Cunningham.
We want a photographer who spots trends and the unique details of fashion on the street – and knows how to take a really good picture of it. We aren't just looking for cool pictures of a girl who looks pretty. We want context!!!
So if you are interested in becoming the FSD photoblogger, read the requirements:
1.) You must be a current student or an alumni of the school.
2.) You do not need to be in San Francisco Bay Area to apply. If you are an online student in Tokyo, we definitely want to see what you have to bring to the table.
3.) You must be able to write a little blurb to accompany your pictures. Tell us why this picture is relevant. What made it catch your eye? You can also go beyond that and create a slideshow like Bill Cunningham.
4.) You must be able to meet deadlines and turn in a post on a weekly basis.
5.) Have an eye for details and distinct style.
6.) Have knowledge of fashion.
If you are interested please send us a brief bio as well as samples of your work. In addition, send us THREE street style photos along with a brief explanation of each.
Please submit all your material to fashionschooldaily@gmail.com by 5 p.m. Friday, March 19, 2010. You will be contacted if you're the chosen one!
Now go out there and take some cool pictures!