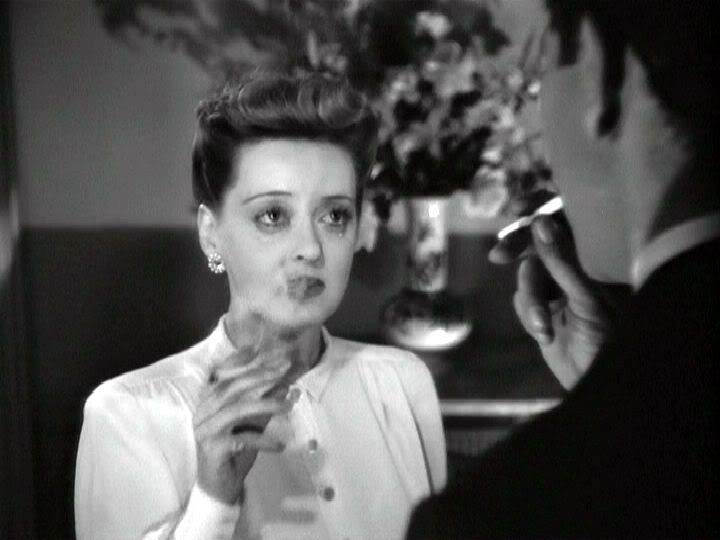 How do you choose the perfect finale? How to say goodbye with a movie?
Much head scratching has happened with the search for the perfect ending to our brief chapter together in Movieland. Whether this one is the perfect finale, I don't know. I couldn't make a decision just thinking about the movies themselves, so I stopped thinking about movies and thought about the reason for doing this in the first place. The more we absorb, the more we have in the "mind bank" to work with and the more we grow. It's as simple as that.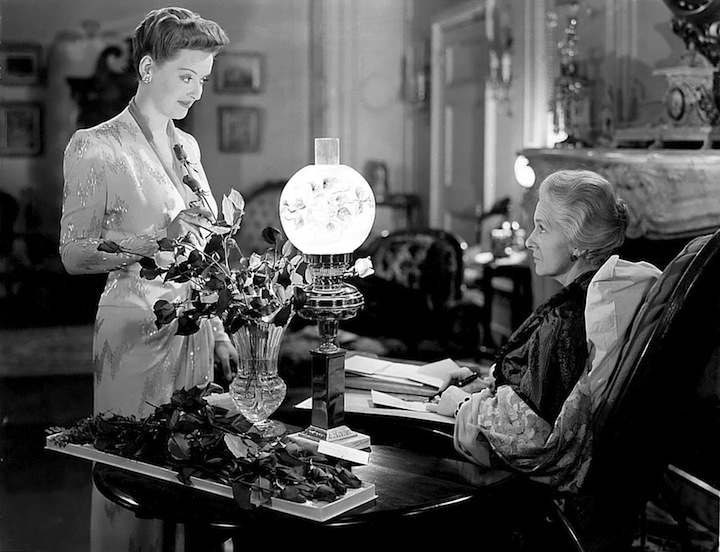 "Now Voyager"(1942), directed by Irving Rapper, is about transformation, growth, and it's about yearning, too. The yearning for love and the possibility of becoming the best possible version of oneself (reminds me of a George Eliot quote, "It's never too late to become what you might have been.")
Charlotte (Bette Davis) is a dowdy and frustrated spinster, desperate to be free from her tyrannical mother. With a push from her sister, she escapes to a sanitarium run by Claude Rains (very visible in this role), who aids her recovery and transformation. With her growing confidence come hairdos, make-up, couture, and a love affair aboard a cruise ship.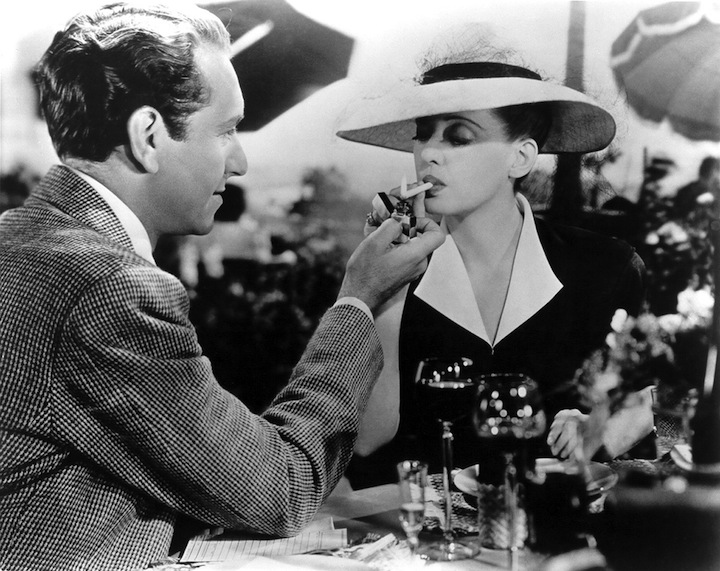 You too should be yearning to grow and blossom into the best versions of yourselves, like the Whitman poem "Leaves of Grass", from which the movie's title comes. (Now, Voyager, sail thou forth to seek and find…)
Max Steiner's score certainly helps us yearn. It's delicious! I listened, I downloaded.
The final scene is one of the most immortal in all cinema history, and has been copied and referenced countless times:
"And will you be happy, Charlotte?"
"Oh Jerry, don't let's ask for the moon. We have the stars." (soaring strings ensue until close).
This week I'll be "getting a cat and a parrot and living alone in single blessedness" and hoping that we added to your "mind-bank" of references, or at least diverted your emotions for 90 minutes or so, each week…just for the sheer, irresistible, goddamn, glamour of it all.

Check out the above clip for "Now, Voyager" and for more "Friday Box Offices" by Rob Curry, click here"